Highlights
Tobey Maguire and Jennifer Meyer's divorce was a surprisingly amicable experience, with Meyer describing it as "beautiful."
The couple's separation was due to their differing lifestyles and lack of connection, but they remain devoted parents and co-parent successfully.
Despite Tobey Maguire's general privacy regarding his family, his children hold significant importance in his life, as seen through his daughter, Ruby Sweetheart Maguire's rare public appearance at his film premiere.
Despite the usual turbulence associated with Hollywood divorces, Tobey Maguire and Jennifer Meyer managed to maintain an amicable relationship. Meyer surprised many by describing the conclusion of their marriage as a "beautiful experience," because of how friendly it turned out. The pair, who were married for nine years, decided to part ways in 2016 but finalized their divorce in 2020. Jennifer Meyer and Tobey Maguire are parents to two children, Ruby Sweetheart Maguire and Otis Tobias Maguire.
Maguire and Meyer, who is a jewelry designer with celebrity clients, crossed paths in 2003 and tied the knot in 2007 during a Hawaii wedding. The couple celebrated the birth of their first child, a daughter named Ruby Sweetheart Maguire, in 2006, followed by the arrival of their second child, a son named Otis, in 2009.
RELATED: Is Tobey Maguire Still Acting? Here's What We Know
What Happened Between Tobey Maguire And His Wife, Jennifer Meyer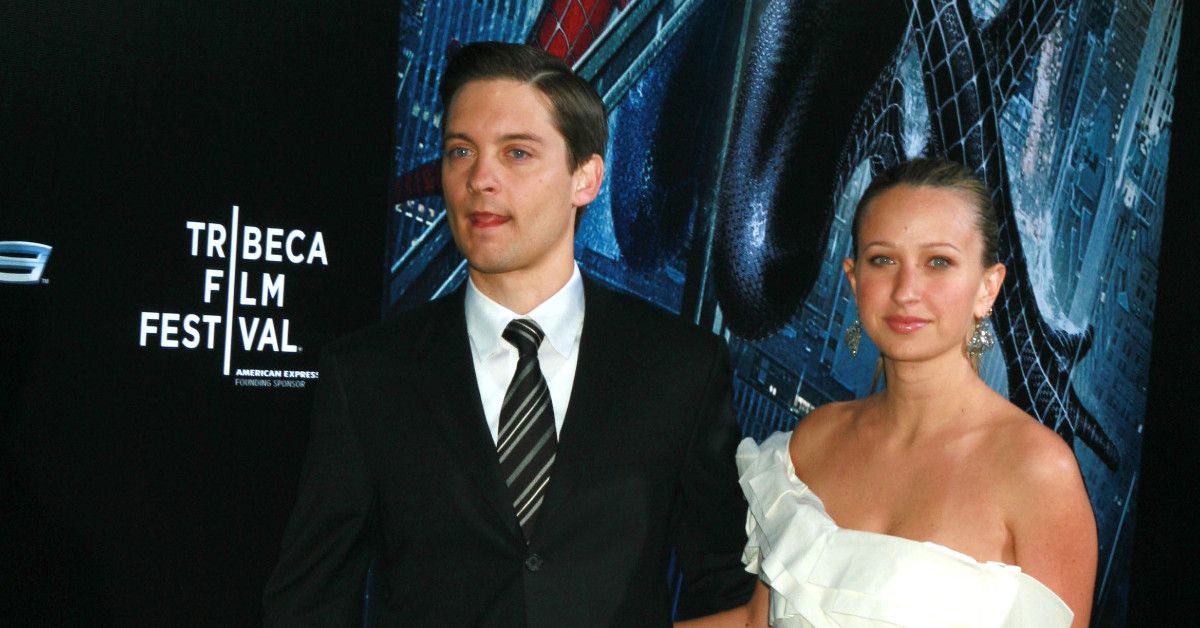 Tobey Maguire and Jennifer Meyer publicly announced their separation but did not specify why they parted ways. In a joint statement, they expressed, "After much soul-searching and consideration we have made the decision to separate as a couple," the former couple said in a statement at the time. "As devoted parents, our first priority remains raising our children together with enduring love, respect, and friendship."
According to PEOPLE, Maguire and Meyer decided to part ways due to their distinct lifestyles. An insider revealed they had been leading separate lives for some time, highlighting their contrasting interests and a lack of connection.
The source explained that Maguire values his privacy and prefers staying at home, whereas Meyer is quite social and has a wide circle of friends. Another source informed Us Weekly that the separation between Meyer and Maguire was a gradual process, without any sudden or dramatic events.
Meyer also opened up about the positive influence of her strong connection with the Spider-Man star on their children. She suggested that their children didn't witness the former couple engaging in a conflict which avoided a tense environment that would have left them unhappy.
RELATED: Here's Why Tobey Maguire Has A Reputation For Being Difficult To Work With
Are Tobey Maguire And His Ex-Wife Still Close?
In 2022, six years after their separation, Tobey Maguire and Jennifer Meyer reflected positively on their past relationship. Speaking on the June 23 episode of "The World's First Podcast," Jennifer described their breakup as "the most beautiful experience" of her life. She expressed deep affection for Tobey, stating, "I would literally do anything in the world for Tobey. He is my brother. I love him to death, and we have the most beautiful family."
Despite the beauty in their journey, Jennifer acknowledged the challenges faced in co-parenting their two teenage children. However, they successfully navigated these difficulties, fine-tuning their co-parenting approach. Jennifer shared that they maintain open communication about their daily lives and current relationships, ensuring a harmonious coexistence.
In a 2017 interview with The Hollywood Reporter, Jennifer emphasized their amicable relationship, describing Tobey Maguire as her best friend. She considered herself fortunate and recalled a sweet gesture from Tobey on Mother's Day when he asked what she wanted, and she requested three hours alone to watch Big Little Lies. Jennifer recounted, "He was like, 'That's it — that's all you want?' and I was like, 'Yep.' I wanted brunch and a big dinner with our kids, but some binge-watching in between."
Tobey Maguire's Relationship With His Daughter, Ruby Sweetheart Maguire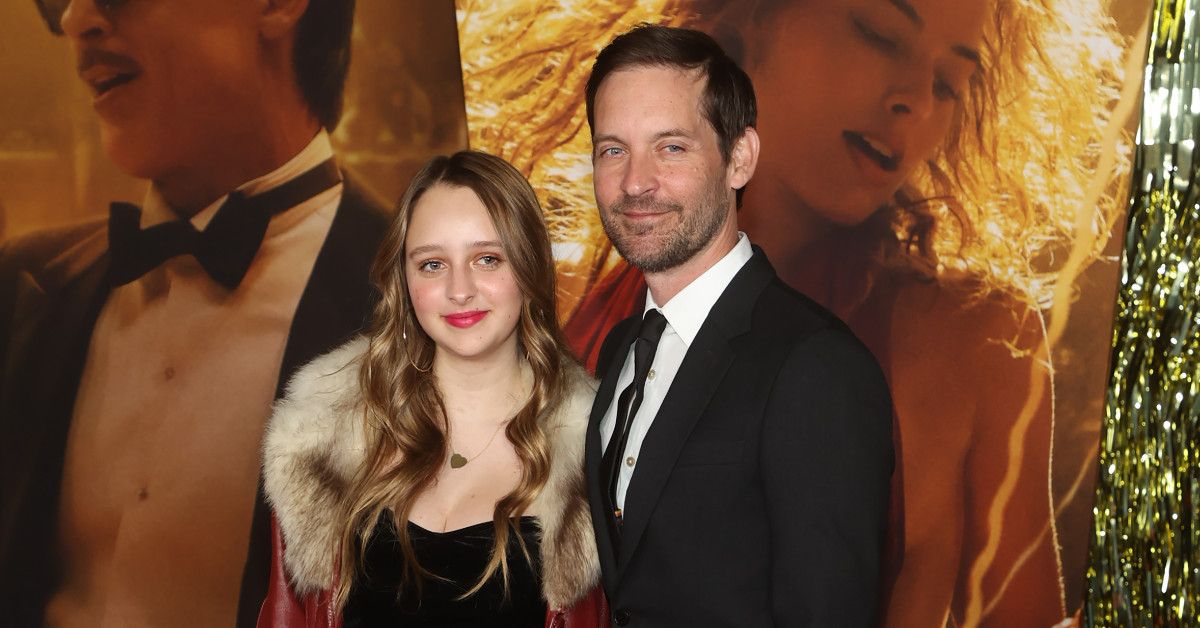 Tobey Maguire maintains a discreet approach to his family life, especially concerning his children. However, in a notable exception, in 2022, his daughter Ruby Sweetheart Maguire made a rare public appearance at the Los Angeles red carpet premiere of her father's film, Babylon.
Despite Tobey Maguire's general tendency to keep details about his children private, it is evident that they hold significant importance in his life. Remarks from his ex-wife affirm his commitment to being a devoted father who cherishes spending quality time with his children.
RELATED: The Real Reason Tobey Maguire And Jennifer Meyer Divorced
Tobey Maguire And Jennifer Meyer's Dating History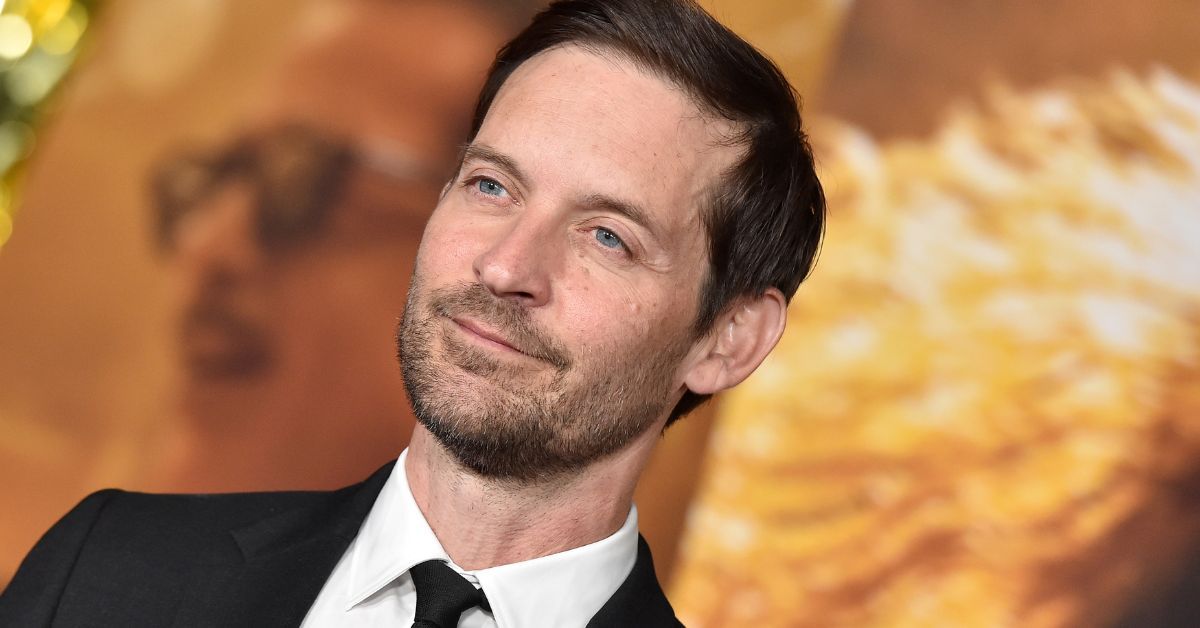 After his divorce, Tobey Maguire entered into a three-year relationship with model Tatiana Dieteman. Unfortunately, the couple eventually parted ways, and Dieteman subsequently started dating surfer Koa Smith.
On the other hand, Tobey Maguire's ex-wife, Jennifer Meyer, was romantically involved with sports agent Rich Paul following their divorce. Later, Rich Paul went on to date Adele, while Meyer was seen on a date with Geoff Ogunlesi, the manager of Young Thug.
Before his relationship with Meyer, the Spider-Man star was connected to Rashida Jones. Maguire and Jones were reportedly in a relationship from 1997 to 2000 and were rumored to be engaged; however, this was never confirmed by either party.
In a separate romantic involvement, Maguire started dating his Spider-Man co-star Kirsten Dunst after they met on the set of the 2002 blockbuster movie. Dunst and Maguire ended their relationship in early 2002 after being together for slightly over a year.
Despite not making a public announcement about their breakup, they later collaborated in Spider-Man 2, reprising their respective roles as Peter Parker and Mary Jane Watson.