Highlights
Johnny Knoxville is the richest Jackass star, despite doing stunts for more than money and facing lawsuits.
Steve-O wouldn't star in Wildboyz today due to sensitivity towards animal welfare.
Steve-O has a history of activism for animal rights.
From the moment Jackass originally premiered on MTV, Johnny Knoxville has been the franchise's biggest star. As a result, it makes sense that Knoxville is the richest Jackass star even though he does his stunts for more than just money and he has faced several lawsuits.
While Knoxville is Jackass' main star, it could easily be argued that Steve-O is the franchise's heart and soul. A surprisingly kindhearted soul who wants to send love out into the world, Steve-O has even admitted he wouldn't star in Wildboyz today for a fantastic reason.
Why Steve-O Would Never Star In Wildboyz Today
When most people think about Steve-O, there is one thing that comes to mind, Jackass. After starring in two seasons of the show Jackass, Steve-O has gone on to star in four Jackass movies to date. While that is Steve-O's main claim to fame, he also starred in another show, Wildboyz.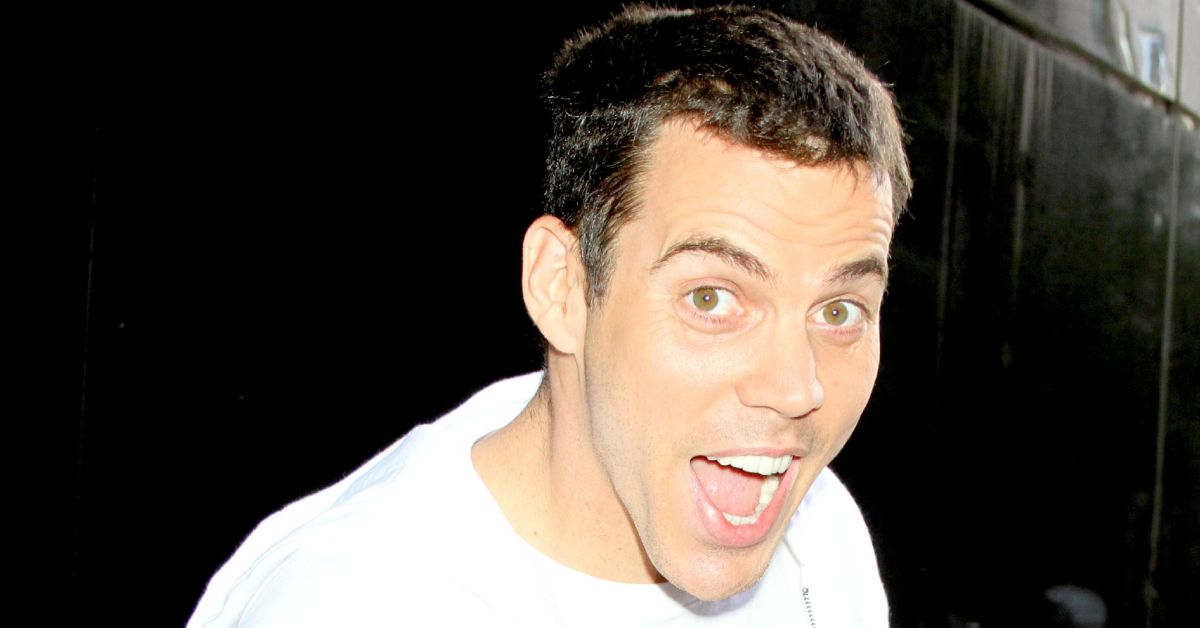 During his time co-starring in four seasons of Wildboyz with Chris Pontius, Steve-O got to travel the world and interact with all kinds of animals. While that seemed like a dream come true for Steve-O at that time, he has since revealed that he would never star in Wildboyz today.
| | |
| --- | --- |
| How Long Did Wildboyz Air? | |
| Four seasons | 32 Episodes |
When Steve-O participated in a 2023 Reddit Ask Me Anything session, a user who goes by u/ JrWhopper09 asked him an interesting question for Wildboyz fans. "Would you and Pontius ever consider making a Wildboyz comeback?" In response to that question, Steve-O revealed the two reasons why he would never star in Wildboyz today.
First off, Steve-O expressed that he would never treat animals the way he did on that show today. "I'm far too sensitive about animal welfare now, and it often involved transporting and handling animals in a way that made me uncomfortable. And all the zoos made me sad, too."
Related: Adam Carolla's Producers Wanted To Stop Filming During His Interview With Steve-O, But Carolla Insisted It Continue
Secondly, Steve-O revealed why he would be uncomfortable with filming a show like Wildboyz today. "The risks we took were really gnarly, and to continue would require more risk than I'm comfortable with these days."
Steve-O's revelation that he wouldn't treat animals the same way or take the same risks today were embraced by most of the people who responded to the Reddit thread. That said, one series of responses to Steve-O's current opinion of Wildboyz were hilarious. First off, a user that goes by u/xDURPLEx suggested Steve-O could star in a different kind of animal show.
"Why not a wildlife preservation show like Jack Hannah or Steve Erwin? The world could use the next generation of cool guys like that. Spread knowledge, raise money freak kids out with lizards and s**t." In response to that suggestion, a user that goes by u/Sure-Quality-1468 suggested a hilarious potential title for the show. "Mildboyz!"
Why Did Steve-O Go To Jail Over His Love For Animals?
Given Steve-O's history in the public eye, the stunt performer's current opinion of Wildboyz will likely take some people by surprise. After all, it is easy to understand why fans may be shocked Steve-O doesn't want to perform stunts that are too gnarly given what he did during the filming of Jackass Forever. It is also worth noting that Steve-O still performs stunts that would terrify most people to promote his comedy tours.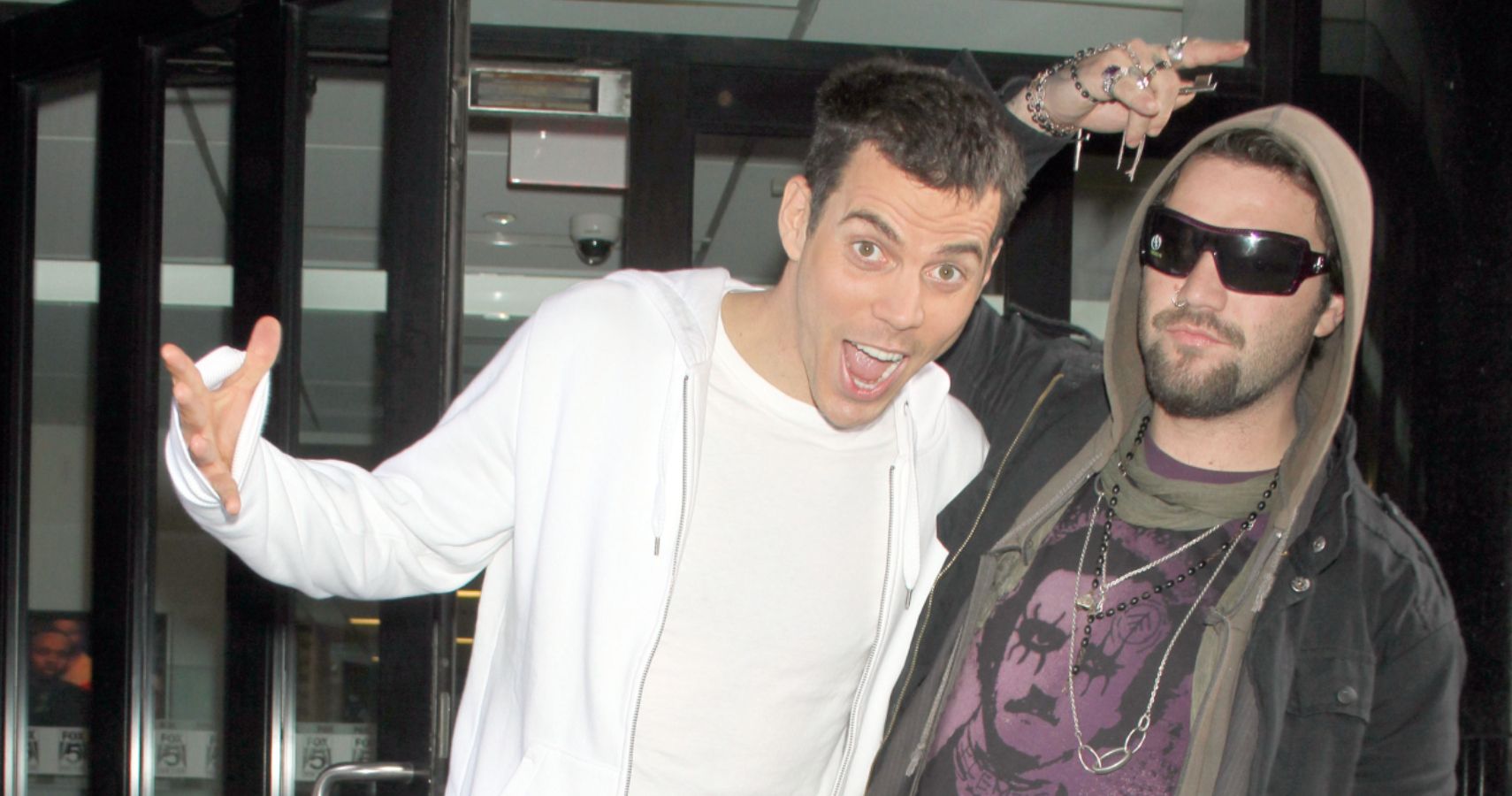 On the other hand, Steve-O's stance on respecting animals won't surprise anyone who has kept up with what has been going on in his life in recent years. In the years since Steve-O became sober, he hasn't consistently put his own life on the line like he once did. However, Steve-O certainly has risked his freedom to stick up for wildlife that he believes needs help.
In 2013, a documentary titled Blackfish was released which chronicled how damaging it is for whales who are kept in captivity for years. That same documentary revealed that whales kept in captivity for years can be extremely dangerous to their trainers. This is evidenced by the instances in which trainers' lives were taken by the marine mammals.
Related: Johnny Knoxville Tarnished His Bizarre Relationship With Jessica Simpson During An Interview With Howard Stern
After the release of that documentary, Steve-O became extremely passionate about protesting SeaWorld's treatment of whales and other marine wildlife. Willing to do a lot more than just speak out on the subject, Steve-O went to extremes to fight against the aquatic theme park company.
In May 2014, Steve-O scaled a ladder to make his way to a freeway sign that could be seen from Interstate 5. On the freeway sign which revealed how far up the interstate SeaWorld was, Steve-O taped up a piece of paper that changed the name of the theme park. Thanks to Steve-O's addition, the sign read "Sea World Sucks"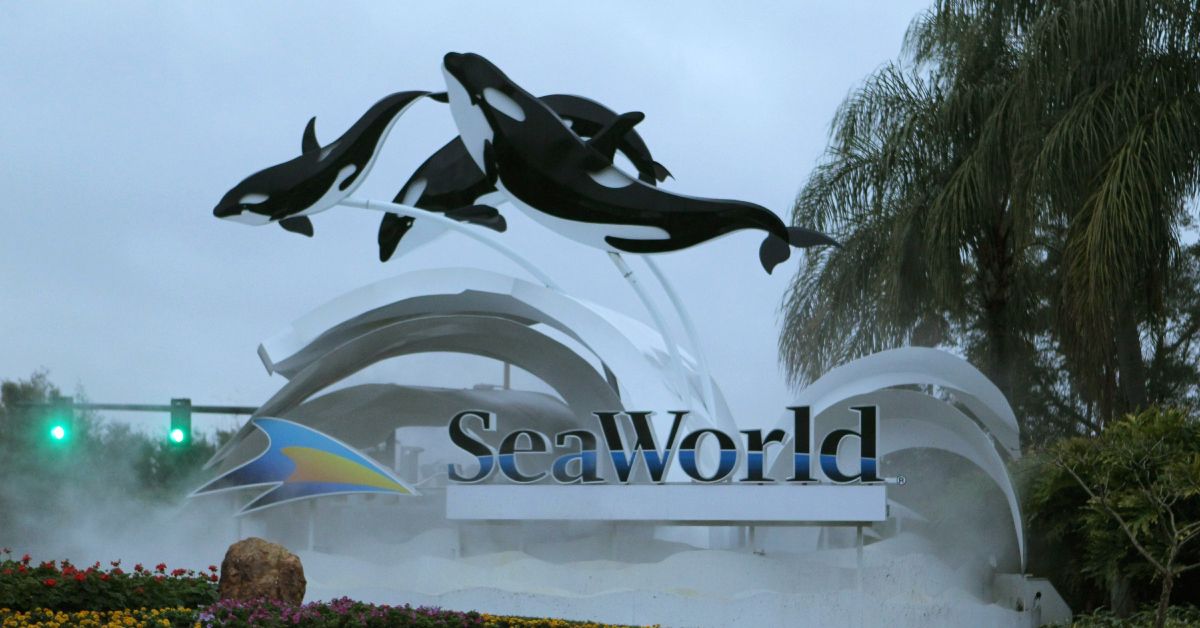 As a result of that stunt, Steve-O got in some trouble but nothing too serious. According to the San Diego Tribune, Steve-O was issued a ticket for $239 as a result of his freeway sign stunt. That said, the same report revealed that PETA offered to pay the bill for Steve-O's ticket.
The following year, Steve-O pulled a second SeaWorld stunt that caused a lot more havoc, got a lot more attention, and got the Jackass star in much more serious trouble. Most notably, Steve-O was sentenced to spend time behind bars as a result of the second SeaWorld stunt he performed.
Related: Steve-O's Hardball Jackass Negotiation Completely Failed: Here's How He Angered Johnny Knoxville And Never Got The Raise He Wanted
On August 9, 2015, Steve-O climbed a construction crane in Los Angeles that reached one hundred feet above the city streets below him. Once he reached the top of the crane, Steve-O unveiled the items he brought up there with him to draw attention to his protest against Sea World.
First off, Steve-O pulled out and inflated a large killer whale pool toy that he'd emblazoned with the words "SeaWorld Sucks". Later as time went on and the sky went dark, Steve-O pulled out fireworks he brought with him which he lit to bring further attention to his fight against SeaWorld.
After spending hours above the Hollywood streets, Steve-O eventually climbed back down the crane and was quickly arrested. While Steve-O's stunt didn't hurt anyone, a Los Angeles fire department spokeswoman revealed his antics were costly. The reason for that is five ambulances, a helicopter and more than 80 firefighters were sent to the scene which could have been needed to help real emergencies.
Other Charges Steve-O Has Been Arrested For?
obscenity
urinating in public
possession
Ultimately, Steve-O was convicted of two misdemeanors and he reportedly asked his lawyer to get jail time to bring more publicity to his fight against SeaWorld. Steve-O got his wish as he was sentenced to 30 days in prison, 36 months of probation, and to reimburse Los Angeles the nearly $14,000 they lost.
Even though Steve-O was sentenced to 30 days behind bars, he was released after only 9 hours. Since then, Steve-O has shown his love for animals in many ways. Most notably, Steve-O has spoken about his desire to open an animal sanctuary and saved a dog he clearly adores.