Highlights
Jelly Roll's musical evolution from hip-hop to country rock has allowed fans to gain a more intimate look into his personal life and struggle with addiction.
Jason DeFord is a recovering addict, which is a theme that is prominent in his music and in his onstage persona.
Jelly Roll's journey towards sobriety was largely influenced by becoming a father while incarcerated, and he now dedicates his time to inspiring and making a difference in the lives of others struggling with addiction.
Jelly Roll has found himself on a truly remarkable musical journey. He is defying expectations by effortlessly transitioning from his hip-hop roots to the genre of country music and "country rock." This evolution in his musical style has not only provided a new artistic outlet but has also allowed fans a more intimate look into Jelly Roll's personal life, including his struggle with addiction.
Related:Country Rapper Jelly Roll Has An Enormous Net Worth, But His Youtuber Wife Bunnie Xo Might Make More Than Him
Jelly Roll has emerged as a bit of a vocal advocate for sobriety. His music speaks deeply about his own struggles, which started with a felony conviction as a teenager. While many recognize Jelly Roll for his relatable chart-topping tracks like "Son of a Sinner," his musical repertoire extends far beyond his popular hits. Each Jelly Roll song has its own piece of his past woven into the lyrics. Raw and unfiltered, in his music, Jelly Roll openly identifies as an addict.
Is Jelly Roll Still An Active Addict?
Jelly Roll is an addict; Jason DeFord (Jelly Roll's real name) is not. At least that is what he told Taste of Country. So, how does one draw the line considering Jelly and DeFord are the same person?
"I still smoke a little weed to keep my head straight, and I will still get blackout drunk. And every now and then we'll do something wild."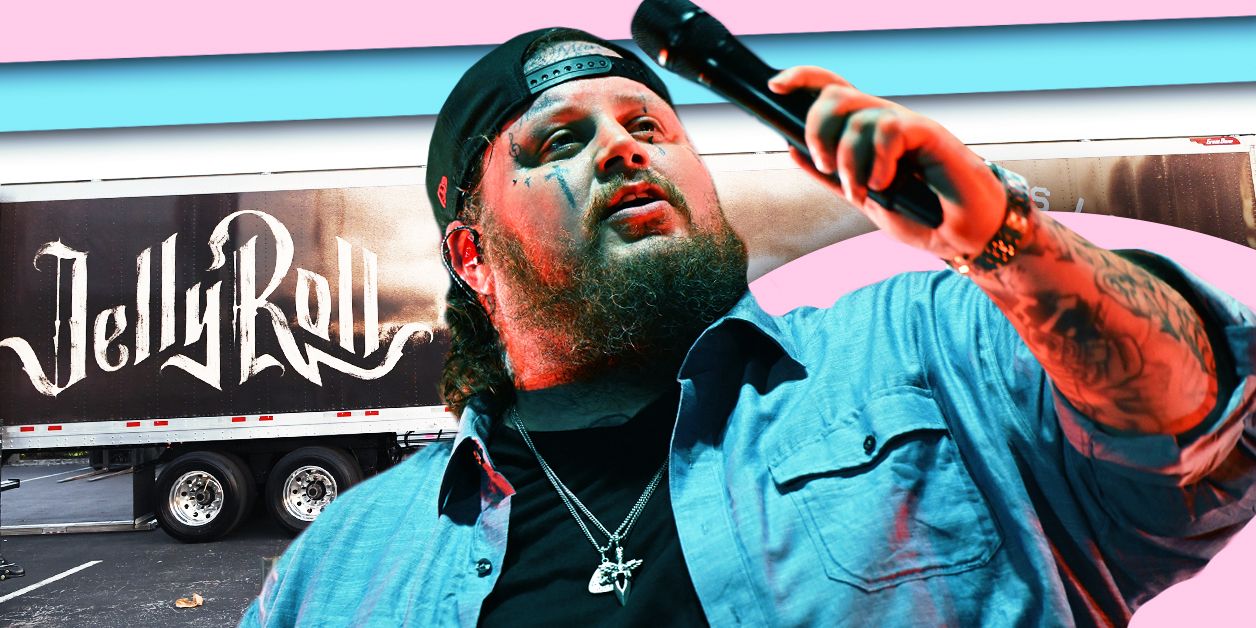 In his Hulu special, Jelly Roll: Save Me, the "Need a Favor" singer says he stopped smoking pot about 10 years ago because it gave him anxiety. He followed it up with the fact that he had recently started again to help him cut back on drinking.
Related:Bad Bunny's 10 Most Popular Songs, Ranked (According To Spotify)
Regardless of the decisions he is currently making, addiction is a formidable force, and Jelly Roll has managed to overcome numerous challenging situations associated with it. He has been addicted to a wide range of illegal drugs, so narrowing it down can be seen as a move in the right direction.
What Made Jelly Roll Strive For Sobriety
When Jelly Roll was 23 years old, he had already been incarcerated for two years of a five-year sentence for dealing drugs. A corrections officer came to him and revealed the surprising news that he was a father. In an interview with Billboard, he said, "I've never had nothing in life that urged me in the moment to know that I had to do something different." He knew he needed to figure things out immediately. He changed course entirely, channeling his attention and commitment into his music.
"I've been a drug addict, I've been a loser, I've been a stealer… My friends in recovery, the first thing they learn is that you gotta find something that matters more to you than you … There's something out there that can help us."
Once Jelly Roll was released, he lived out of his van. Along this troubled journey, he bumped into his future wife, Bunnie XO, the host of the Dumb Blonde podcast. Their connection started with a shared love for partying, but eventually the couple decided to leave that behind and embrace sobriety. Especially when it unfolded that his daughter's mother was also struggling with addiction.
Getting custody of his daughter, Bailee Ann wasn't a straightforward path, and it put strain on their relationship, but after taking responsibility for Bailee, Jelly Roll and Bunnie XO were even more determined to live a good life.
How Jelly Roll Inspires Others With More Than His Music
While his words are prolific and almost literally reach in and grab your soul, there is more to Jelly Roll than that. He isn't just singing songs to make money off of people. He has been at the bottom; he knows what it feels like to be given up on. He dedicates time to making a difference and making an impact on the lives of others who are there now.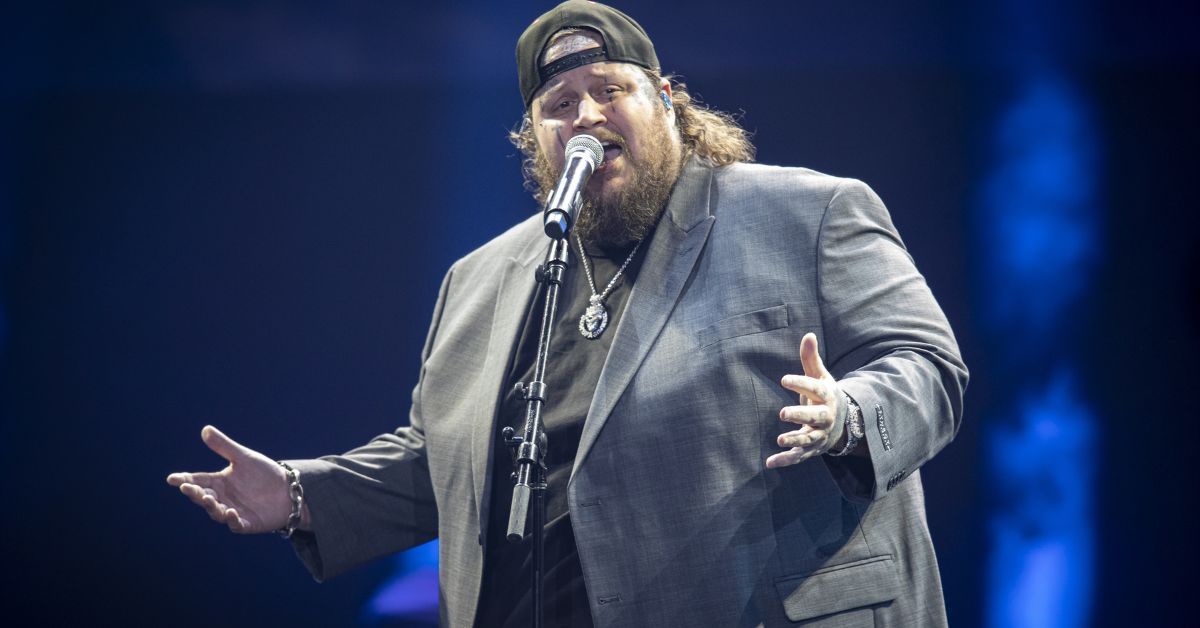 Jelly Roll spends part of his time visiting between 20 and 30 different rehabilitation centers each year. People of varying ages have gathered to listen to him tell his story. In his documentary, he tells one group in particular:
"You know what they say about us? We always trade one addiction for another one. I started realizing that if I could channel that energy into obsessing about the things that made me better, like the same way that I would chase that street stuff every single day and I woke up and that's all that mattered until I fell asleep, is how I started treating music."
The rapper turned country artist also goes into multiple detention centers whenever he can. Particularly those he has been in, with a surprise visit to HARP inmates at the Chesterfield County Virginia prison going viral on TikTok.
When Jelly Roll was just a young 14-year-old named Jason DeFord, he did his time for a violent offender felony at the Davidson County Juvenile Detention Center.
Now, thanks to the support of the nonprofit Impact Youth Outreach, DeFord is gifting a state-of-the-art recording studio to the Center. Davidson County holds a special place in his heart, as it's where he discovered his love for music.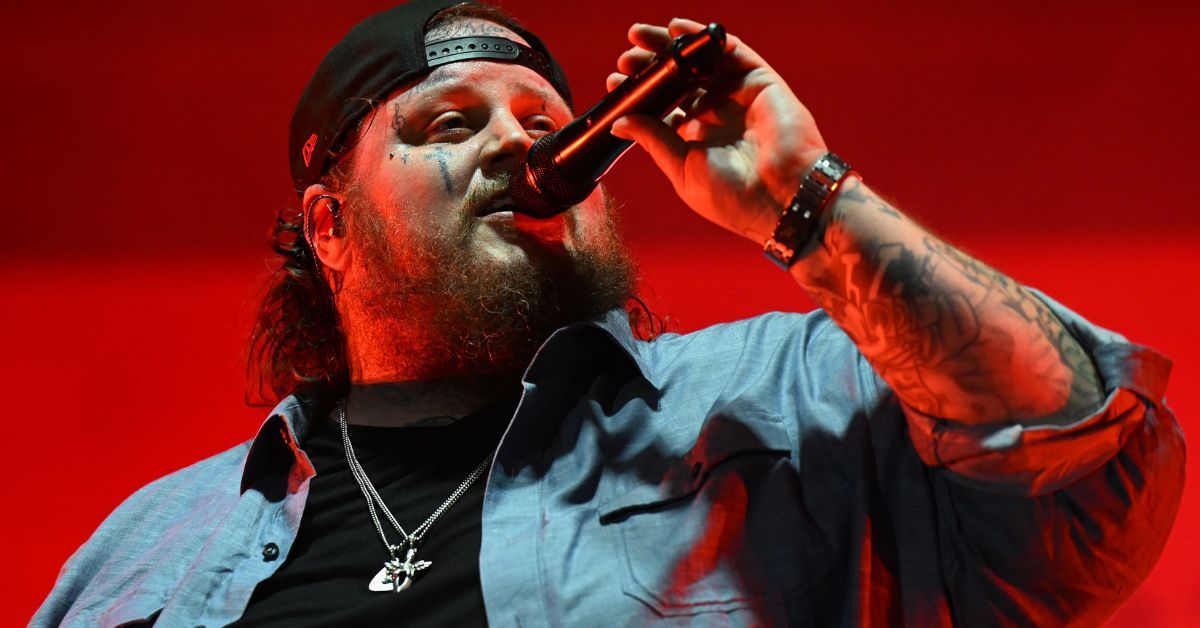 In an interview on the People Every Day podcast, Jelly Roll shared, "I just realized that was the most impactful thing that ever happened in my life; the darkest moments of my life were being that 15-year-old scared kid spending Thanksgiving away from his family."
"I knew that I wanted to give back whenever I was in a situation to, and I always knew I wanted to make it really personal. So, I went back to the same juvenile center that I started doing music at. I wrote some of my first raps there and had my first big rap battle there."
Related:Jelly Roll Was In Prison When His Daughter Was Born, But This Is How His Wife Helped Him Get Her Back
In October 2022, the "Save Me" singer donated $250,000 to the aforementioned nonprofit, so they could get started. However, since this has all taken place, the Mayor of Nashville, John Cooper, pushed a bill for $92 million to build a brand new juvenile facility vs. touching up the existing one. There is no confirmation on whether Jelly Roll had any influence on that.