Highlights
Hugh Grant faced a scandal when he cheated on Elizabeth Hurley with Divine Brown.
Grant took the rare step of publicly discussing and apologizing for his actions.
Fans wonder if Grant's current wife Anna Eberstein has said anything about his past.
British actor Hugh Grant has long relished a successful career in the film industry. He has starred in many classic films such as Love, Actually, Bridget Jones's Diary, and Sense and Sensibility, to name a few of his most iconic works. The esteemed actor is known for his charming and witty presence not only on screen but off as well. Despite his affability, the star has had his fair share of personal and public controversies, which have slightly tarnished his reputation.
Although Grant has managed to overcome many of his scandals over the years, continuing to star in such films as Wonka and Dungeons and Dragons, he occasionally still finds himself at the center of headlines that scrutinize his past actions. But what does Hugh Grant's wife, television producer Anna Eberstein, think of her husband's past scandals and, more specifically, the infamous cheating scandal he had when he was dating fellow actress Elizabeth Hurley?
What Does Hugh Grant's Wife Anna Eberstein Think About His Cheating Scandals?
In 1995, Hugh Grant was at the height of fame after starring in many successful films. However, later that same year, his life would turn upside down when it was revealed that Grant cheated on his then-girlfriend Elizabeth Hurley with s** worker Divine Brown, also known as Estella Marie Thompson.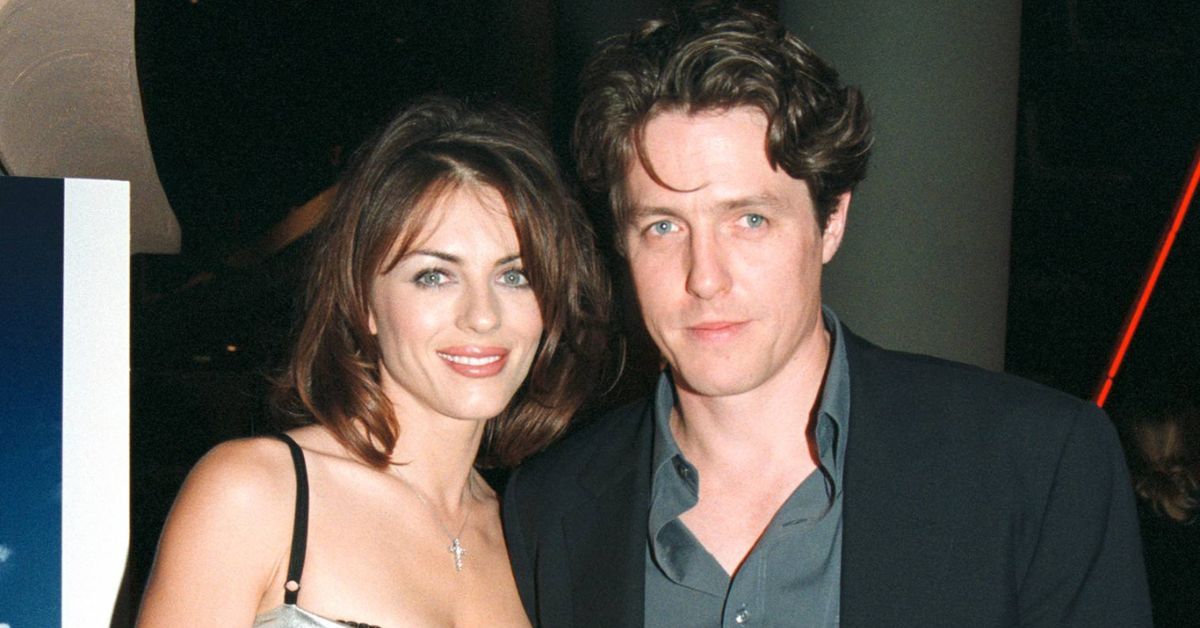 Police later apprehended the actor, along with Brown, after they caught the two engaging in explicit acts in a parked car in Los Angeles' Sunset Boulevard.
Related: Drew Barrymore And Hugh Grant's Awkward Encounter Caused Confusion About Their Relationship And Whether They Ever Dated
At the time, the news industry was dominated by various headlines concerning Grant's shocking behavior. His infamous mugshot also went viral, and many unjustly speculated that Grant's career was undoubtedly over.
While he was down, he was not out, and even though, during the 1990s celebrities rarely publicly addressed or had to answer for salacious scandals, Grant made the rare move by not only discussing it but apologizing for his actions.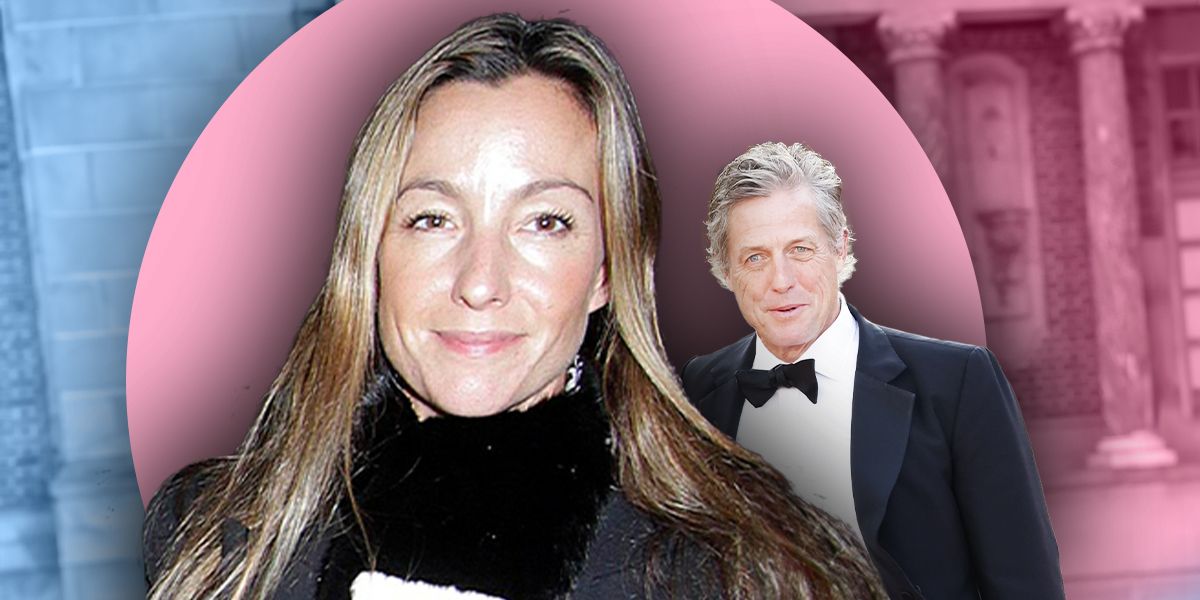 Appearing on The Tonight Show With Jay Leno, the latter directly asked the star the question that was undoubtedly on everyone's mind: "What the h** were you thinking?"
While the question was posed in a light-hearted way, Grant took on a severe stance.
Well, it's not easy. People keep giving me tons of ideas on this one. I keep reading new psychological theories and stuff like that. You know, I was under pressure, or I was overtired, stuff like that…I was lonely, I fell down the stairs as a child, or whatever. But I think that would bullocks, really, to hide behind something like that. I think you know in life, pretty much, what's a good thing to do and what's a bad thing. I did a bad thing, and there you have it.
He also stated in an interview with The New York Times:
Last night, I did something completely insane. I have hurt people I love and embarrassed people I work with. For both things, I am more sorry than I can ever possibly say.
Although Grant was dating actress Elizabeth Hurley at the time, which meant he had been seeing Divine Brown behind her back, the actress forgave him, and they continued to date for another 13 years before ultimately deciding to be just friends.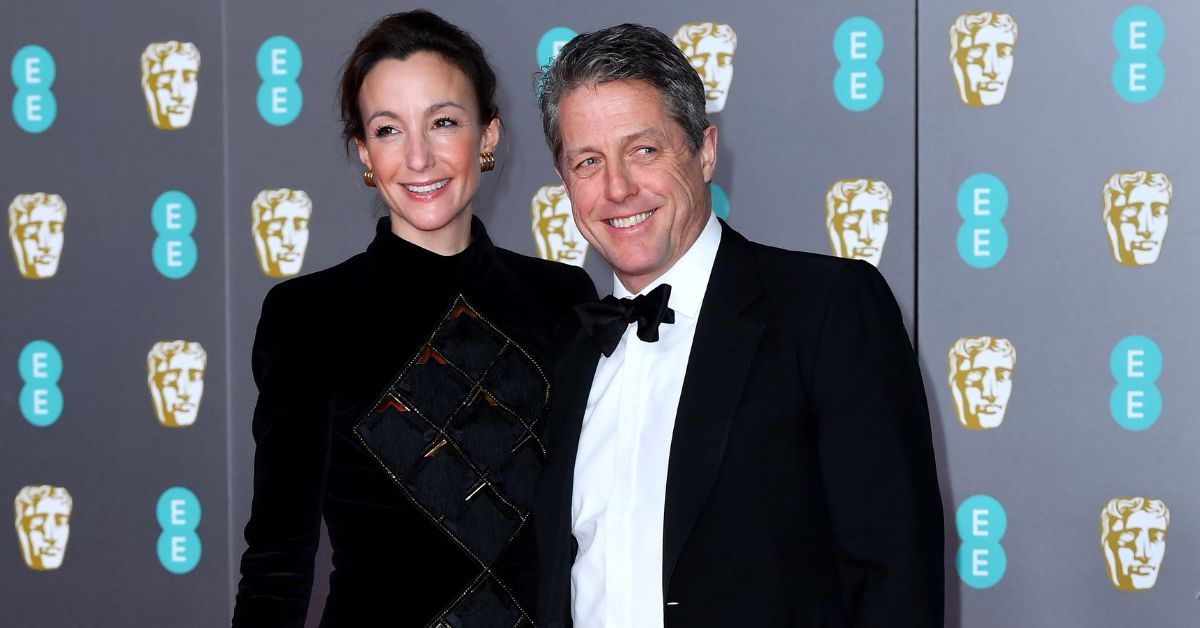 Hugh Grant later married Swedish-born TV producer Anna Eberstein in a private wedding ceremony in 2018, the pair have three children together.
While his wife is notoriously private and has not made a statement regarding his affair with Divine Brown, Eberstein has been wrapped up in cheating allegations of her own.
Related: Despite Making Millions With The Bridget Jones Franchise, Hugh Grant Had A Specific Reason For Turning Down The Third Film
Before dating Eberstien, Grant was still living the playboy life he had synonymously come to be known for; according to US Magazine, Grant dated Chinese actress Tinglan Hong off and on from 2011 to 2013. They would later welcome two children together, daughter Tabitha and son Felix.
However, in 2012, a year before he and Hong called it quits, Hugh Grant began to date Anna Eberstein, who shortly after gave birth to their son John.
Eberstein and Grant also broke up in 2013, but they would reunite and marry years later.
The fact that Grant had a love child with Anna Eberstien during the time he was dating Hing was revealed after US Weekly published the following:
After obtaining a copy of the baby's birth certificate, the boy [John] was born in September 2012, but Grant was not registered as his father until 2013.
Hugh Grant Gives Shocking Reason Why He Cheated On Elizabeth Hurley
Nearly two decades after Grant was caught with s** worker Divine Brown, the star has in recent years opened up about the fateful incident.
Related: Hugh Grant Lost Out On $20 Million After He Was Accidentally Offered Tom Cruise's Role In Jerry Maguire
In an interview on Marc Maron's "WTF" podcast, Grant stated:
I was about to launch my first Hollywood film – my timing was impeccable. My problem was – that was my first Hollywood film, and I'd just been to see it. The film was about to come out a week or two after that, and I had a bad feeling about it. I went to see a screening. Everyone in it was brilliant, but I was so atrocious that I was not in a good frame of mind. I had a Ken Russell kind of lunch – and one thing led to another. I just was disappointed in myself. I don't know what was going on. It [the movie] was called Nine Months. The film did alright at the box office, in fact I think it did quite well, and that's all Hollywood really cares about.
The revelation came on the heels of reports that Divine Brown was arrested in October 2022 and charged with battery, cruelty to children, and possession of illegal substances.
If found guilty, the former s** worker faces up to 30 years behind bars.