Highlights
Travis Kelce's dating life has been highly publicized.
Kelce once revealed that he had a persistent woman who would send him multiple text messages.
Despite rumors of being cheap in relationships, Kelce stated that he would occasionally give gifts.
Travis Kelce is one of the NFL's most revered football players. As a tight end for the Kansas City Chiefs, Kelce's innate athleticism, particularly in his blocking and receiving abilities, has played a considerable role in the team's success.
Kelce first entered the NFL in 2013; since then, his star has risen on and off the field. He first catapulted into the entertainment realm with his E! Network dating show, Chasing Kelce. Since he began his very public yet short-lived relationship with the competition's winner, Maya Benberry, fans and the media have been immensely interested in the tight end's dating life.
In September 2023, Kelce began dating musician Taylor Swift. Since Kelce and Swift have gone public with their romance, fans of the pair cannot get enough of the power couple; this leaves people wondering exactly what Travis Kelce thought about his bachelor days before he began his whirlwind romance with Taylor Swift.
What Travis Kelce Had To Say About Being Single Before He Dated Taylor Swift
In January 2023, several months before were confirmed to be a couple, the Kansas City Chief football player appeared on the "Shots Podcast Network."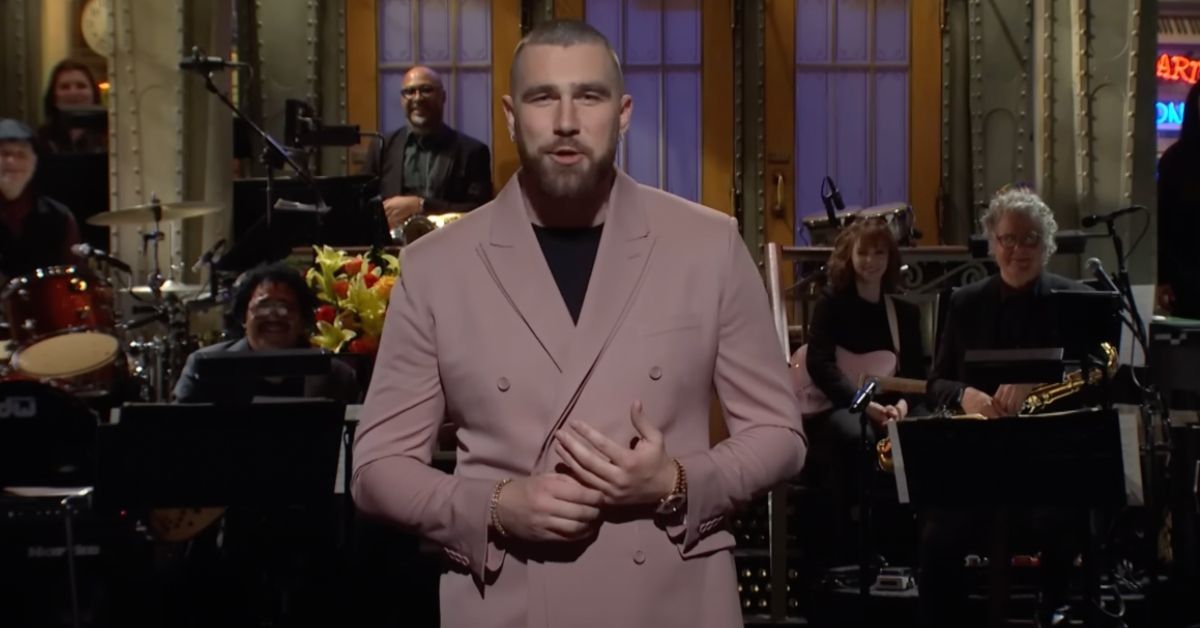 The video accompanying the appearance has garnered well over 1 million viewers as of early November 2023, proving just how popular Kelce is with fans.
During a particular segment of the show, one of the hosts began relaying his experience with an ex-girlfriend to the audience and Kelce, which prompted him to ask Kelce about his days as a single man.
The specific question posed to Travis Kelce was:
What was the wildest thing a girl had ever done to get his attention?
After collecting himself after hearing the rather bold question, Kelce got serious and said he would have to say persistence. When prompted by the host about what he meant by that word, Kelce stated that a particular woman (who went unnamed) had once consistently sent him several text messages every day for an entire year.
Related: Taylor Swift Worries Her Schedule Will Hurt Romance With Travis Kelce As She Flies Across The Country To Be With Him
Kelce then implied that the situation with the woman had made him uncomfortable but expressed that he didn't wish to elaborate on the incident further on the show.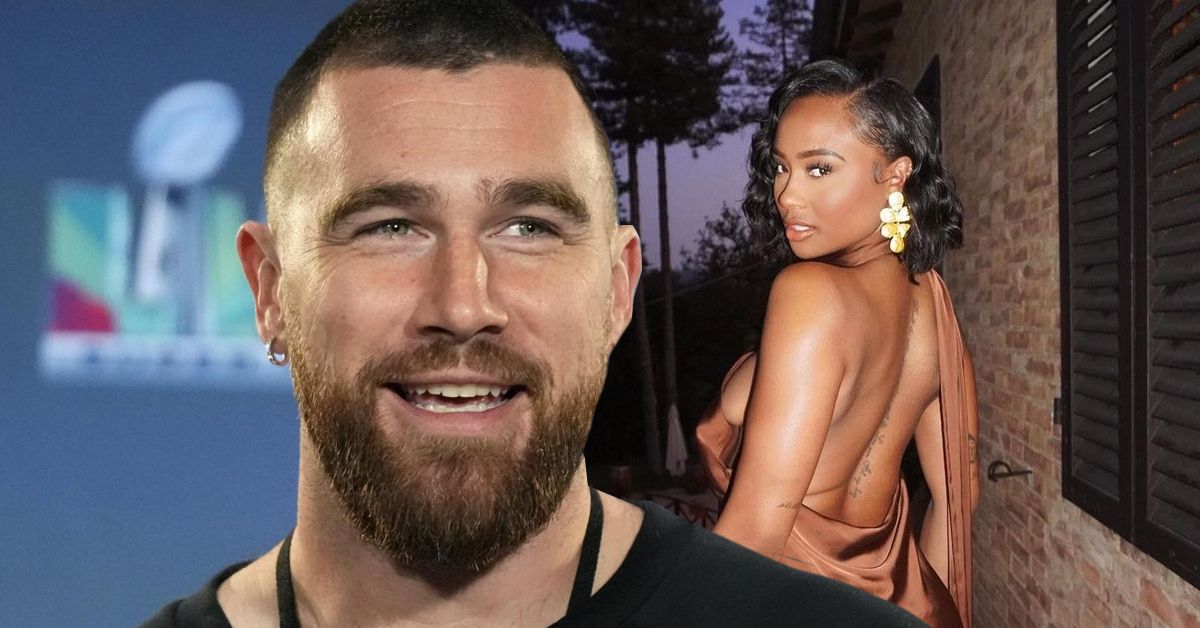 When the host asked who Kelce was dating now, the latter said with a smile that he was on the market. He added that he was enjoying life and working in his profession, seemingly implying that, at the time, he was not interested in settling down.
The host then put Travis Kelce on the spot again when he claimed there was a rumor that he was cheap in his relationship with model and sports broadcaster Kayla Nicole.
Travis Kelce laughed and said that no one should buy into those rumors. He added that while his ex-girlfriend had a successful career and was financially stable, he would occasionally give her gifts and treat her to dinner.
Did Travis Kelce And His Ex-Girlfriend Maya Benberry Have A Bad Breakup?
While Travis Kelce and Taylor Swift's romance is in the beginning stages, in 2016, the football player was in a relationship with his now ex-girlfriend Maya Benberry for eight months.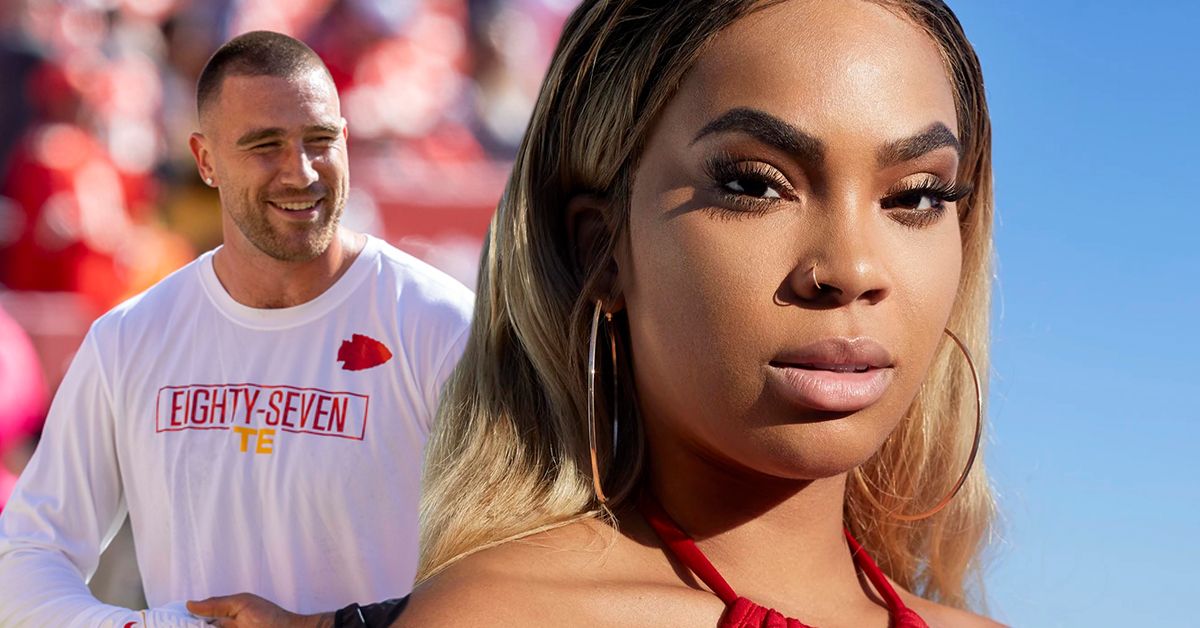 While the reality TV starlet and social media influencer has been very vocal in her disapproval of the romance between Swift and Kelce, the latter appears unbothered and focused on nurturing his new relationship.
But what exactly made Maya Benberry come out and condemn her ex's romance?
Well, according to Benberry, it was because the tight-end receiver had cheated on her several times throughout their relationship, and that wasn't the only thing she accused him of.
Related: Gigi Hadid Approves Of Taylor Swift And Travis Kelce's Romance After Selena Gomez Expresses Concerns
In an exclusive interview with Inside Edition, Benberry went on record to discuss why she and Travis Kelce called it quits.
Like the saying goes, once a cheater, always a cheater. Certain qualities don't change in men. I feel like Travis is a narcissist. So, most narcissists don't change.
Benberry then stated that she thought, at one point in their relationship, she was going to marry Kelce. She also added that during the time they dated, she was very much in love with him.
He met my parents. I had a key to his penthouse. That meant that we were pretty serious.
When asked by the reporter if Kelce had ever cheated on her, Maya Benberry said yes and added that she learned about his infidelities through social media, and that was the main reason they broke up.
In a subsequent interview with The Daily Mail, Benberry issued a message to Taylor Swift, which resulted in a backlash from Swifites:
Taylor [Swift] seems like such a fun girl with a beautiful spirit, so I wish her the best of luck, but I wouldn't be a girls' girl if I didn't advise her to be smart! I'm sure by now she has mastered the ability to see who is there for her — and who is just using her. Only time will tell, but like the saying always goes: Once a cheater, always a cheater.
Why Fans Think Travis Kelce And Taylor Swift Will Get Married
While fans have repeatedly come to the defense of Taylor Swift and Travis Kelce's romance, particularly against the latter's exes, many have also discussed wedding bells in Swift and Kelce's future.
Related: Taylor Swift And Her Team Banned A Major TV Network's Request To Play Her Music, And It Was All Because Of Travis Kelce
The reason many speculated that the pair have plans for marriage was partly due to a source close to the couple who spoke exclusively to Yahoo News Entertainment: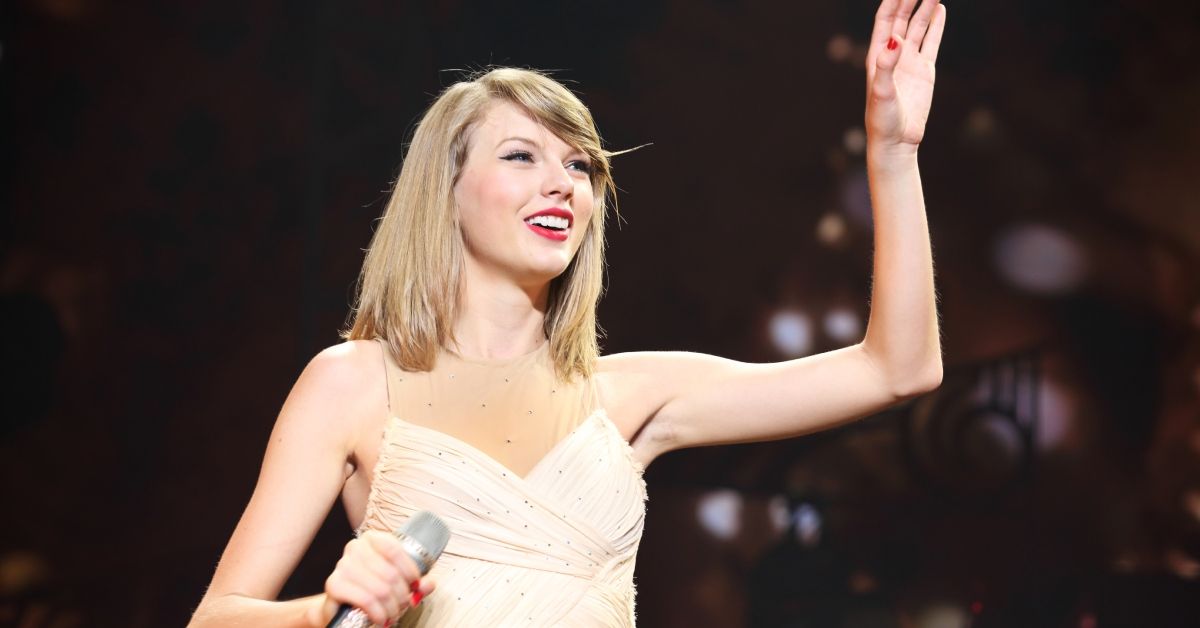 They [Kelce and Swift] are already making plans for the future. He and Taylor have even talked about kids. Travis wants them in the next year or so, and Taylor, of course, is all in. He's exactly the guy she's been waiting for!"