Highlights
Tom Cruise's real estate portfolio is worth $97.5 million.
Tom Cruise has earned a significant amount of his net worth from his acting career.
Through endorsement deals, Tom Cruise has earned an additional $100 million.
Ever since he started his professional acting career at the age of 18 in 1981, Tom Cruise quickly became synonymous with movies that are action-packed, suspenseful, and adrenaline-inducing. He's responsible for being the face of one of the most popular action spy film series, Mission Impossible, which is a $4.09 billion film franchise. As the lead actor in all of those movies, Tom Cruise's net worth has to be more than a pretty penny – try $600 million.
Aside from the total grossing for the Mission Impossible franchise, Tom Cruise's movies when combined have grossed over $11.5 billion worldwide. But as any other prestigious actor in Hollywood, Cruise started small and steadily worked his way up the ladder, earning weightier paychecks as his stature grew in the entertainment industry. Besides his $97.5 million real estate portfolio, let's find out what else makes up Tom Cruise's net worth.
6
Why Is Tom Cruise's Real Estate Portfolio Worth $97.5 Million?
Greatest Real Estate Purchase: $30.5 Million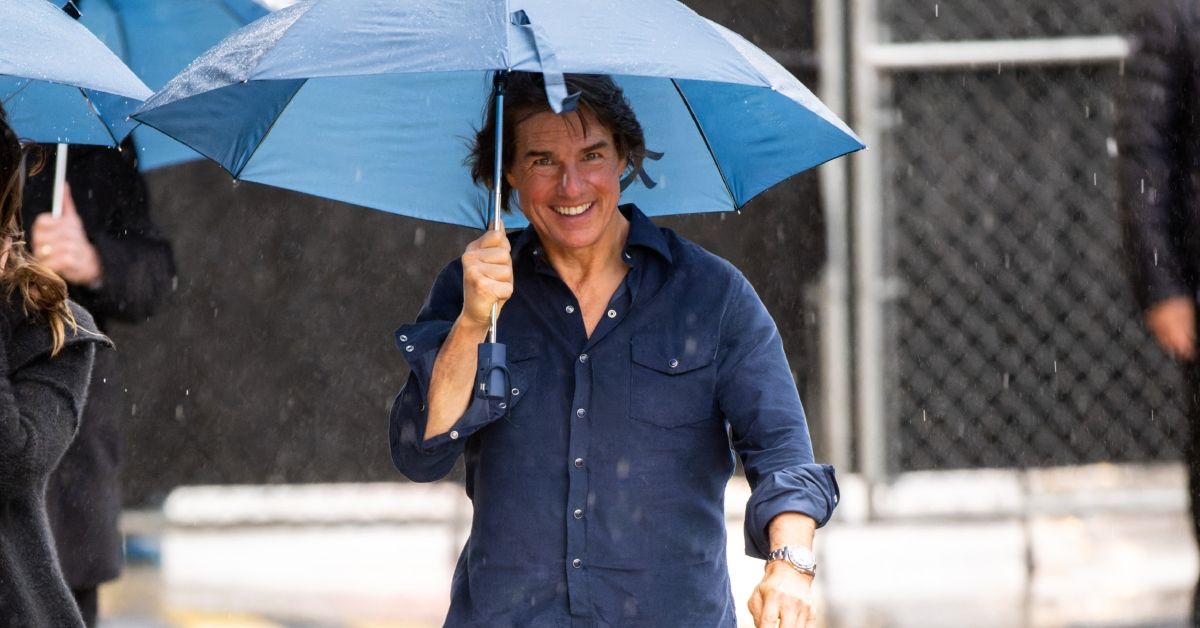 Tom Cruise's real estate portfolio may be just as extensive and expensive as his movie career, even though it doesn't even account for half of his entire net worth. And while it may not compare to Jack Nicholson's massive portfolio, $97.5 million is still quite a hefty price for only real estate purchases. For most ultra rich celebrities, it's more manageable to invest their millions into things like properties and stocks in larger companies because they often yield a greater return on their investment. And the Top Gun: Maverick star has followed this model with his own real estate investments.
RELATED: Tom Cruise Baffled His Co-Stars With An Odd Habit
Beginning with the earliest real estate investments of his career, Tom Cruise built a 10,000 square foot mansion in Telluride, Colorado in the mid-1990s with his ex-wife Nicole Kidman. Even after his split with Kidman, Tom Cruise held onto the property for years before quietly trying to sell it in 2016 for $59 million. After years of failing to find a buyer, Cruise re-listed the home in 2021 at a decreased price of $39.5 million and finally got the property sold.
These are some of the other real estate transactions Tom Cruise has made over the years:
| | | |
| --- | --- | --- |
| Location | Year of Purchase | Year of Sale |
| Beverly Hills, California | Purchased in 2006 for $30.5 million | Sold in 2021 for $39.5 million |
| Hollywood Hills, California | Purchased in 2005 for $13 million | Sold in 2015 for $11.4 million |
| East Village, New York | Purchased in 1984 | Sold in 2013 for $3 million |
| Clearwater, Florida | Purchased in 2017 for $11.8 million | Still in possession of property |
| West Sussex Estate, UK | Purchased for $4.2 million | Still in possession of property |
5
How Has Tom Cruise Built His Net Worth As An Actor?
Highest-grossing Film Ever: Top Gun: Maverick – $1.4 Billion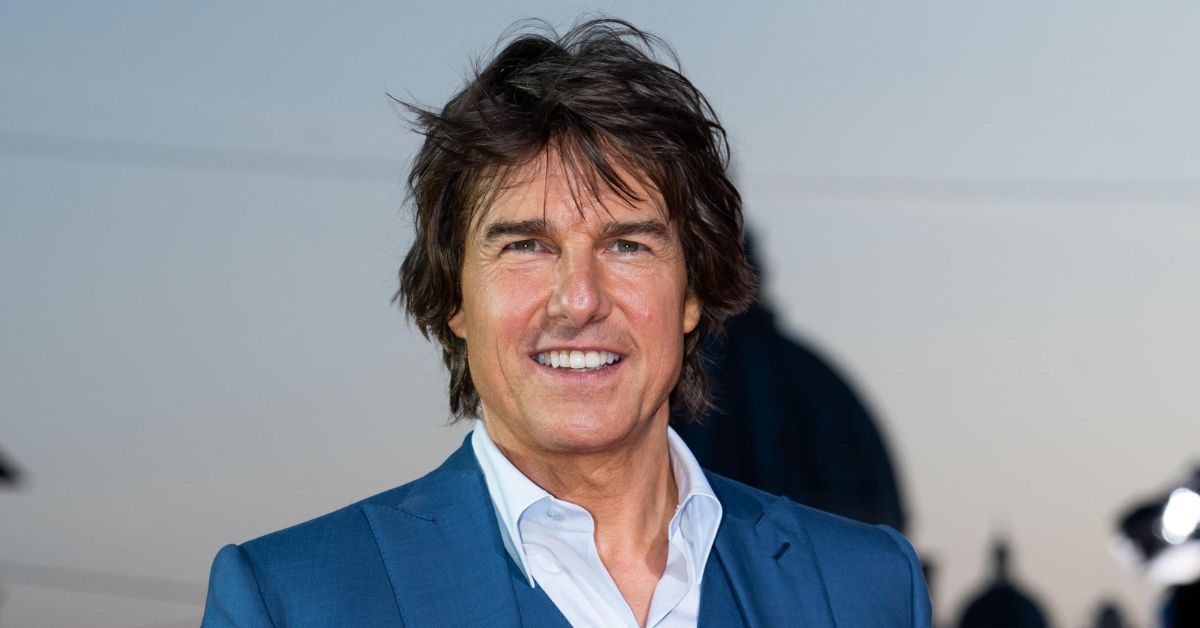 With $97.5 million of his net worth credited to an expansive real estate list, that leaves over $500 million of Tom Cruise's net worth unaccounted for. But as an A-list actor at 59 years old, it's no secret that a large part of his fortune came from his ever-increasing acting salary. Cruise landed his first role as a supporting actor in the 1981 romantic drama Endless Love, for which he received $30,000. The same year, he also appeared in the thriller, Taps, for which he was paid a slight increase of $50,000.
By 1983, Tom Cruise landed his first successful leading role in the sex comedy Risky Business, which earned him a cool $75,000. However, his first significant salary increase came when he starred in the 1985 dark fantasy adventure Legend, for which he received a $500,000 paycheck, despite the film being a flop.
RELATED: How Old Is Tom Cruise During His Most Dangerous Stunts?
The young Tom Cruise was on an upward trajectory, and there was no turning back. His next lead role in the 1986 action drama, Top Gun, gave him official millionaire status with a salary of $2 million. The following are all salaries Cruise has been paid up until the first Mission Impossible film series in 1996.
| | | |
| --- | --- | --- |
| Movie | Year of Release | Acting Salary |
| Cocktail | 1988 | $3 million |
| Days of Thunder | 1990 | $9 million |
| Far and Away | 1992 | $12 million |
| A Few Good Men | 1992 | $12 million |
| The Firm | 1993 | $12 million |
| Interview with the Vampire | 1994 | $15 million |
So, it's safe to say that Tom Cruise's most recognized films from 1981 to 1994 earned him $65.6 million when all his salaries are combined, and that's not counting the less popular movies he starred in.
4
How Much Did Tom Cruise Make For Mission Impossible?
Highest Mission Impossible Salary: $100 Million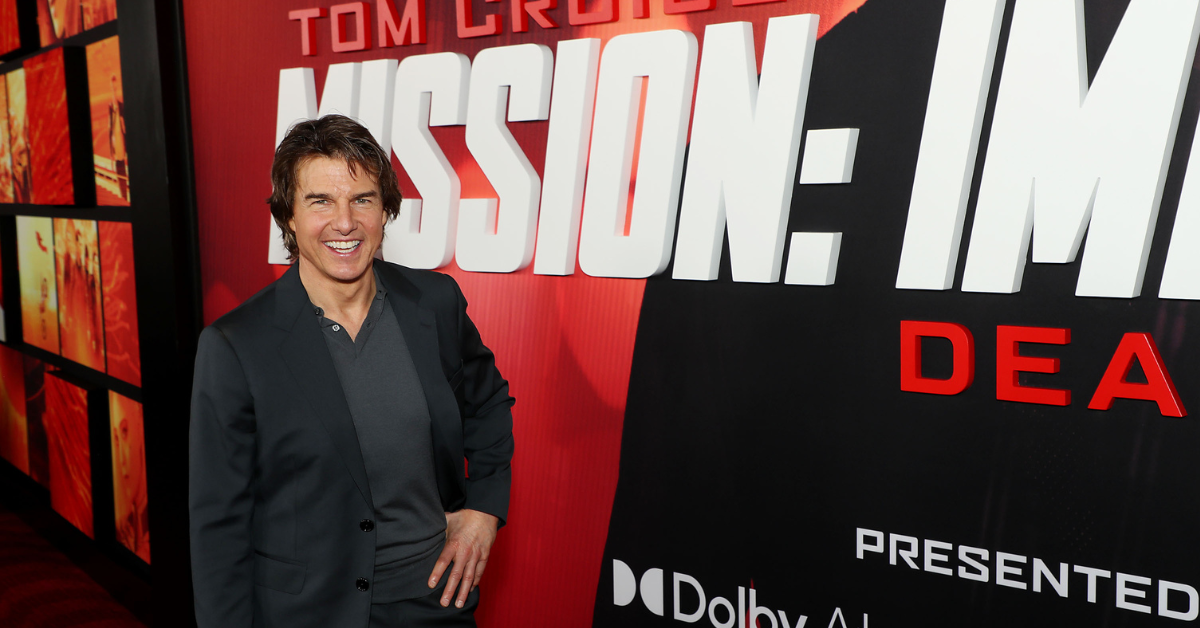 Similar to A-listers like Brad Pitt whose acting salary only increased as he got older, Tom Cruise was about to unlock a new level of financial freedom with his lead role in the 1996 spy film, Mission Impossible. He was 34 when he began playing the role of Ethan Hunte, and out of the $457 million the film grossed internationally, Cruise took home a $70 million paycheck. He starred alongside other big names in film such as Jon Voight, Ving Rhames, and Kristin Scott Thomas.
RELATED: These Tom Cruise Movies Have Grossed Over $100 Million At The Box Office
For many of the Mission Impossible films, Tom Cruise's earning included his base salary plus a percentage of the box office ticket sales. With the combined salaries from seven of the Mission Impossible films, Cruise has made at least $285 million. Let's take a look at what he made for some of the Mission Impossible films:
| | | |
| --- | --- | --- |
| Film | Tom Cruise's Salary | International Box Office Sales |
| Mission: Impossible | $70 million | $457.7 million |
| Mission: Impossible 2 | $100 million | $549.6 million |
| Mission: Impossible 3 | $75 million | $399.4 million |
| Mission: Impossible – Ghost Protocol | $82 million | $694.7 million |
| Mission: Impossible – Rogue Nation | $70-$100 million | $688.9 million |
| Mission: Impossible – Fallout | $70-$100 million | $791.7 million |
| Mission Impossible: Dead Reckoning Part 1 | $70-$100 million | $567.5 million |
3
How Much Has Tom Cruise Earned As An Actor Between 2011 and 2023?
Combined Acting Salaries: $845 Million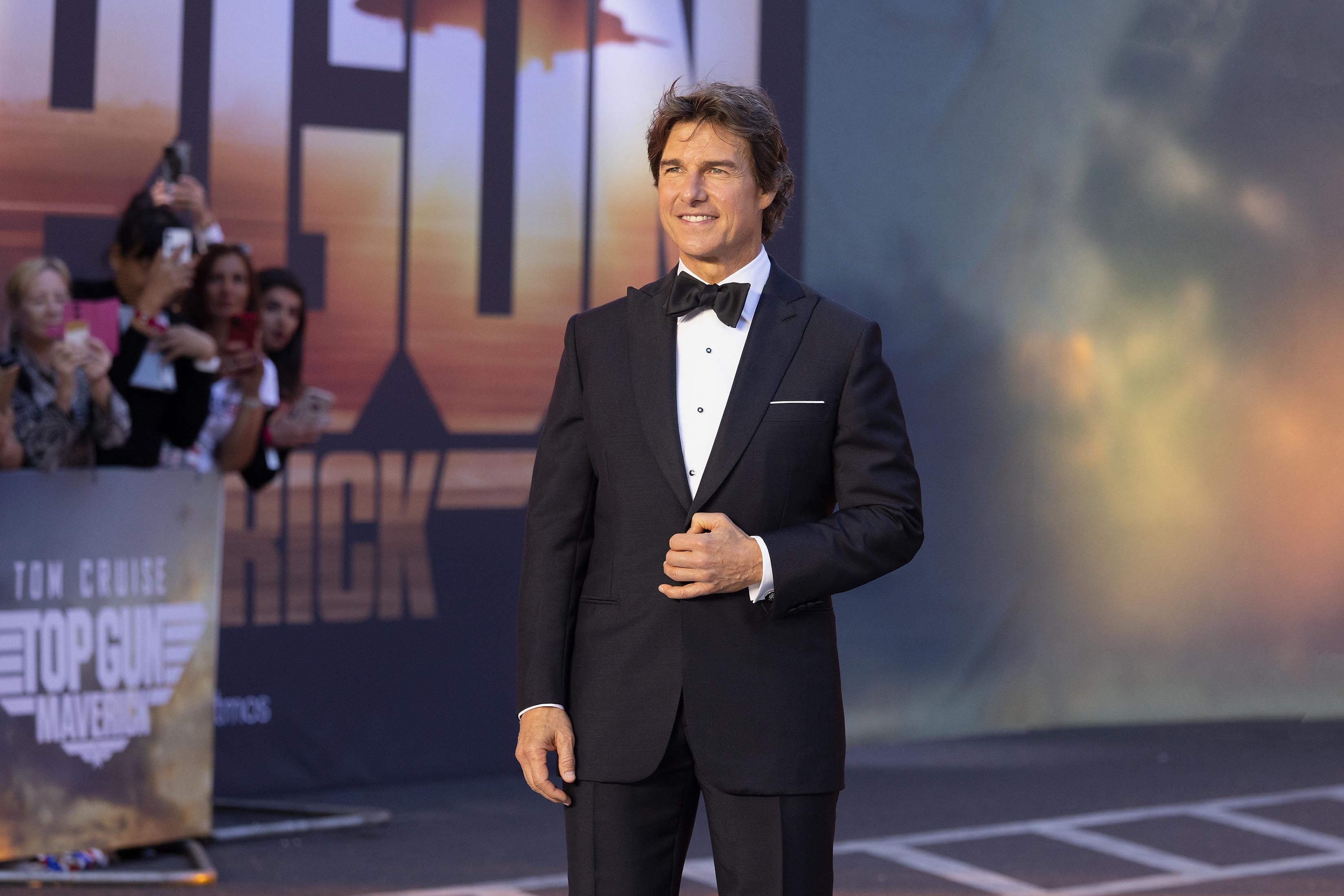 With an estimated 51 films in total, Tom Cruise has generated substantial earnings. From 1983 to 2011, he is said to have made $445 million is movies, both from his base salaries and from the backend bonuses. From 2011 to 2023, he has earned a total of over $400 million. For the release of Top Gun: Maverick in 2022, Cruise made another easy $100 million. When combined, from 1983 to 2023, Tom Cruise has been paid $845 million in movie salaries. And the legendary actor is not done yet, as there are talks of an eighth Mission Impossible film series on the horizon for 2025.
2
How Much Has Tom Cruise Earned Through Endorsement Deals?
Total Earnings From Endorsements: $100 Million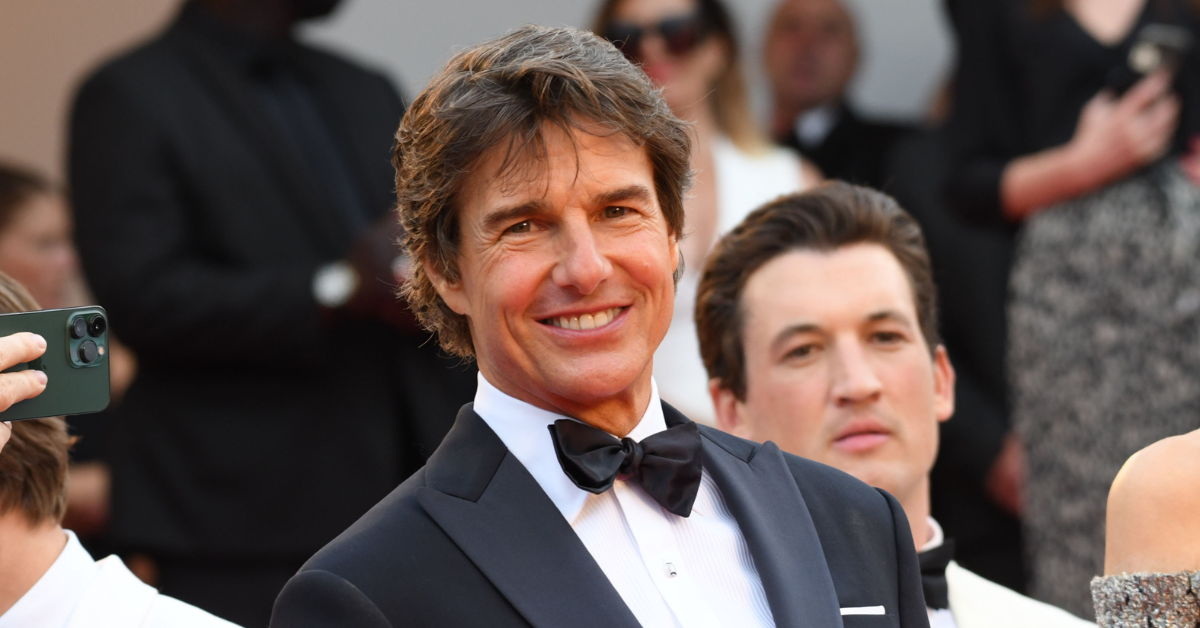 As an actor who has managed to stay consistent, relevant, and in shape for most of his life, Tom Cruise has attracted partnerships and endorsement deals from a number of high-profile companies. He has literally built himself into a million dollar brand, which is why Paramount Pictures, BMW, and even technology companies like Apple look forward to working with him.
Recognizing his incredible star power, Tom Cruise received an endorsement deal worth $100 million from Tag Heur, the Swiss Luxury watch company, in 2004. Around the same time, he also received another endorsement deal with Pepsi for $100 as well as with the luxury watch brand Omega for $60 million. His estimated endorsement deal earnings in 2022 alone was $100 million.
1
What Are Some Of Tom Cruise's Highest-Grossing Movies?
Highest Film Budget: The Mummy – $195 Million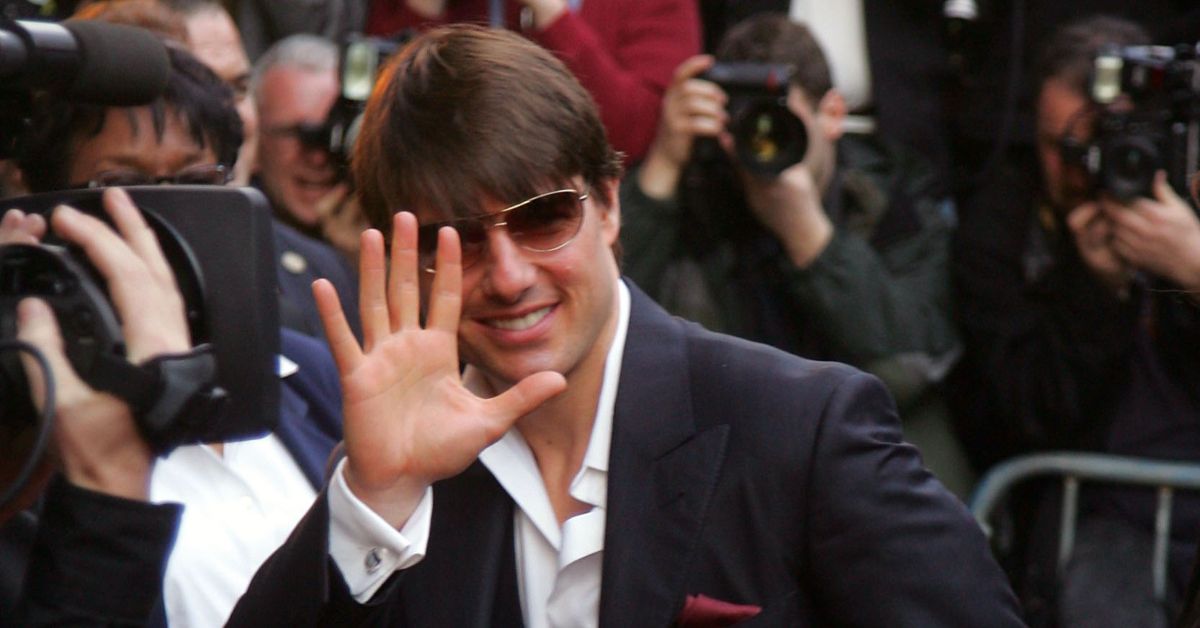 Ever since Tom Cruise officiated himself as an A-list actor, he has rarely had a movie flop throughout his acting career. But rest assured, even if it did flop, he would be paid splendidly for his efforts. Here are some of the highest-grossing films of Tom Cruise's career:
| | |
| --- | --- |
| Film | International Box Office Grossing |
| The Last Samurai | $456.8 million |
| Mission: Impossible | $457.6 million |
| War of the Worlds | $606.8 million |
| Mission: Impossible – Fallout | $786.6 million |
| Top Gun: Maverick | $1.4 billion |