Highlights
Tom Cruise's recent behavior of keeping his distance from fans during promotional events might be linked to a past incident where he was squirted with water by a reporter.
Fans speculate that the water-squirting incident caused Tom Cruise to be cautious and maintain a distance from fans, but it could also be due to pandemic protocols and his busy schedule.
Despite his history of controversial interviews, Tom Cruise has made an effort to remain calm and focus on his work in recent years, avoiding unnecessary attention and controversies.
Looking back at his career, Tom Cruise had so many unexpected moments take place during interviews. While on The View, Tom Cruise was on the verge of tears when an unexpected question was brought up.
In the following, we're going to take a different look at Tom Cruise, and it has to do with his interaction with the fans. Tom seemed to be keeping his distance when promoting Mission: Impossible. Fans seem to think they know why, linking Cruise's behavior to a past red carpet moment with a reporter.
We'll take a look back at that moment, while also revealing why Cruise's interview conduct is different these days.
RELATED – Leah Remini Had To Step In At Tom Cruise And Katie Holmes' Wedding After Nobody Was Addressing Suri's Moment Of Distress
Tom Cruise Kept His Distance During The Mission: Impossible Premiere, And It Might Be Because Of An Experience That Saw Him Get Squirted With Water
As per usual, Tom Cruise was all smiles during the Mission: Impossible premiere. When it comes to promoting films, nobody does it quite like Tom Cruise. The actor has made a living promoting his films worldwide. Unlike other major Hollywood stars, Cruise always made it a priority to properly promote his films internationally, instead of just in the US market.
However, fans did notice something during his interaction with the fans. He signs autographs but never gets too close. Even when a fan asks for a selfie, Cruise refuses and asks the fan to turn the camera around from a distance.
Fans can take a look at the moment below.
RELATED – Margot Robbie, Leonardo DiCaprio And Brad Pitt All Had The Same Answer When Asked If They Ever Secretly Watching Their Own Film In Theaters Like Tom Cruise
Fans had a lot to say about the ordeal. One fan in particular blamed it on a past experience for Cruise with a reporter.
The fan wrote, "The reason Cruise doesn't stand so close with the fans anymore, due to the incident where one guy splashed him water during the interview….. Such a sad moments when Tom Cruise had taken risk every day just to made us a good movie….. Thank you Tom Cruise for all the hard work you have done."
It is entirely possible that Tom also kept his distance because of the pandemic, and certain protocols actors have to follow. Shaking all those hands can be problematic for Tom, especially given his packed schedule. The last thing he and his team need is the actor falling ill.
Nonetheless, fans can't help but to recall his troubling incident that saw him get squirted with water.
Channel 4 News Apologized For This Reporter Squirting Tom Cruise
While promoting War of the Worlds in London, Tom Cruise was in for quite the moment. A reporter had a microphone, which really was a water pistol. The moment was meant to be light-hearted after Cruise was squirted with water, but the actor was very upset, calling the reporter a jerk. Channel 4 said sorry to Cruise, and issued an apology.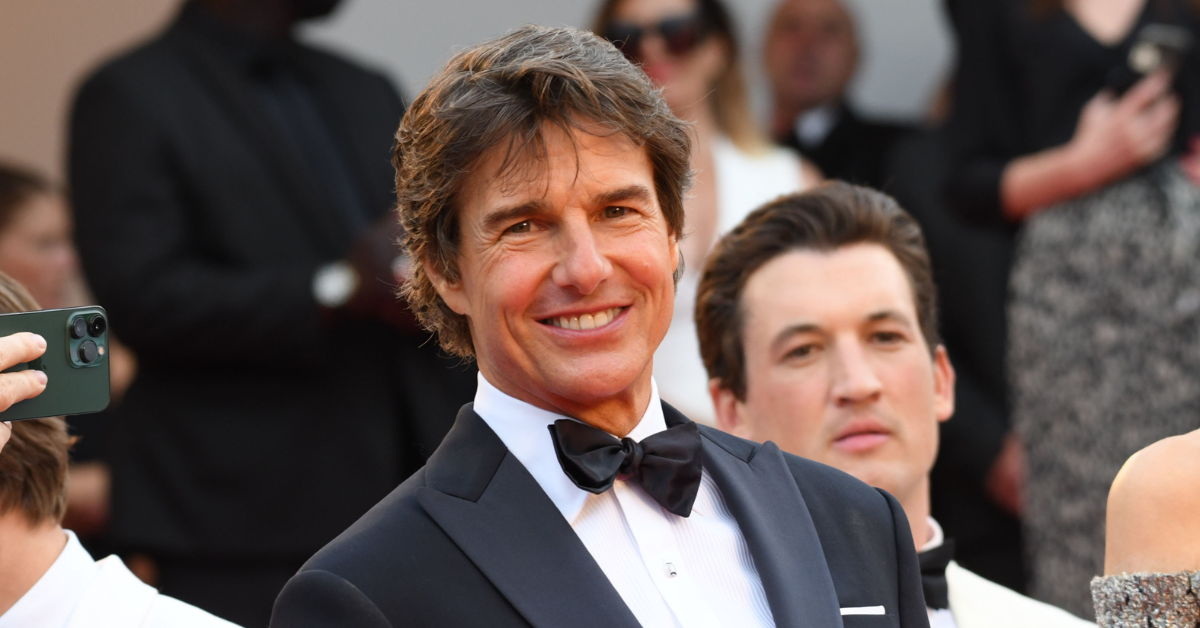 "The stunt was intended to be light-hearted rather than malicious, and we would apologize to Mr Cruise for any offence that was caused," Channel 4 said in a statement with The Guardian.
"The incident that took place on Sunday evening involving Tom Cruise was for a new Channel 4 entertainment show, part of which involves playing light-hearted comedy pranks on celebrities and members of the public."
RELATED – Tom Cruise's 'Mission: Impossible 8' Delayed Until 2025 As He Struggles To Leave Scientology
At that point, the footage was still under investigation and was not released to the audience. However, as fans know by now, it was eventually released to the public, showing Tom's negative reaction to the moment. It was the first and last time such a prank was played on Tom…
Tom Cruise Has Kept His Cool In Recent Years During Red Carpet Interviews
Tom Cruise can be asked anything on the red carpet. That was the case during the promotion of Jack Reacher 2. While on the red carpet, Cruise was asked by a reporter about a Scientology film that had just been released. Cruise kept surprisingly calm when asked about Scientology.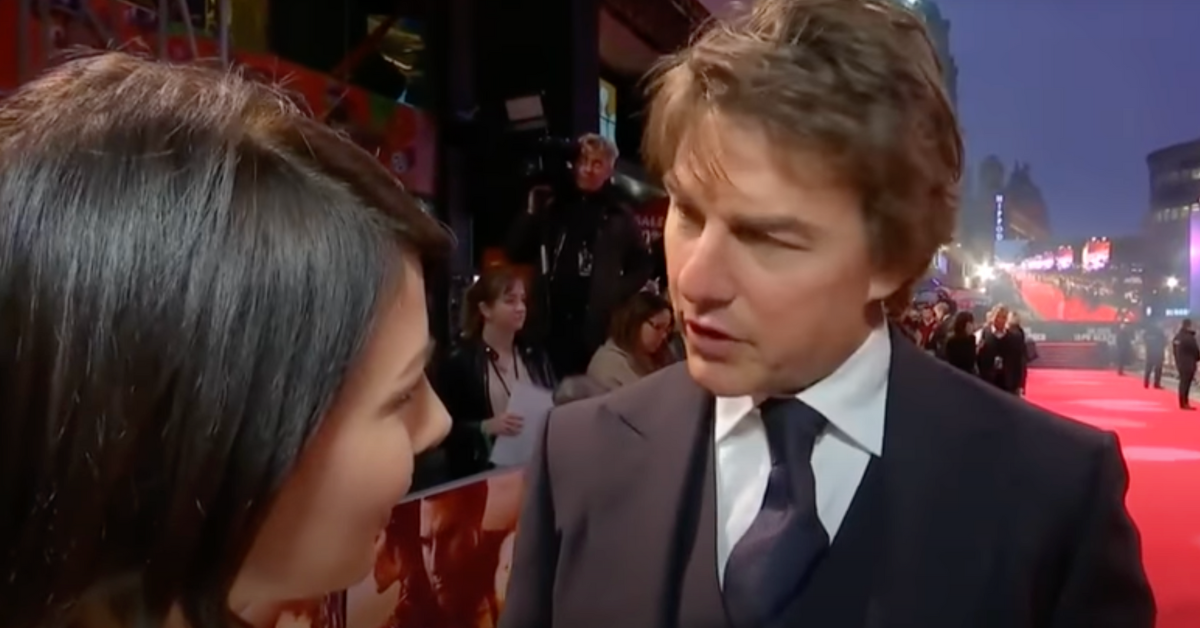 The reports asks, "I'm gonna ask you about another movie that's in the cinema as well. It is Louis Theroux's movie, My Scientology Movie." Cruise interjects, "Which is that?"
She continues, "What do you think about people still making these movies, do you care at all?"
Cruise didn't lose his cool over the question and instead, he kept very calm with his answer.
"No, it is something that has helped me incredibly during my life. I've been in Scientology for over 30 years, and it is something that without I wouldn't be where I am. It is a beautiful religion, I am very proud."
Given his history with controversial interviews, Tom Cruise has definitely calmed things down in recent years, trying to be known for his excellent work on-screen, as opposed to life behind the camera.