Highlights
Tom Cruise has strict rules about people touching his hair, and his staff members are never allowed to unless he's in privacy.
Cruise keeps his hair looking great during action scenes by having a specific person ensure that it doesn't get in his face in certain shots.
Rumors of Cruise getting a hair transplant have been circulating, but it's likely that his consistent hairline is all-natural due to his premium hair care routines and genetics.
At 61, Tom Cruise continues to dazzle fans with his youthful looks. It could be a side effect of doing all those dangerous stunts, something to do with the adrenaline rush. Still, this man once said that he barely sleeps because of his busy career.
One thing's for sure: the Mission Impossible star takes care of himself more than he'd like to admit. Just look at his hair, which he has strict rules for. Here are some interesting facts about his crowning glory.
RELATED: Do Nicole Kidman's Adopted Kids Refuse To See Her Because Of Tom Cruise?
Tom Cruise Doesn't Want People Touching His Hair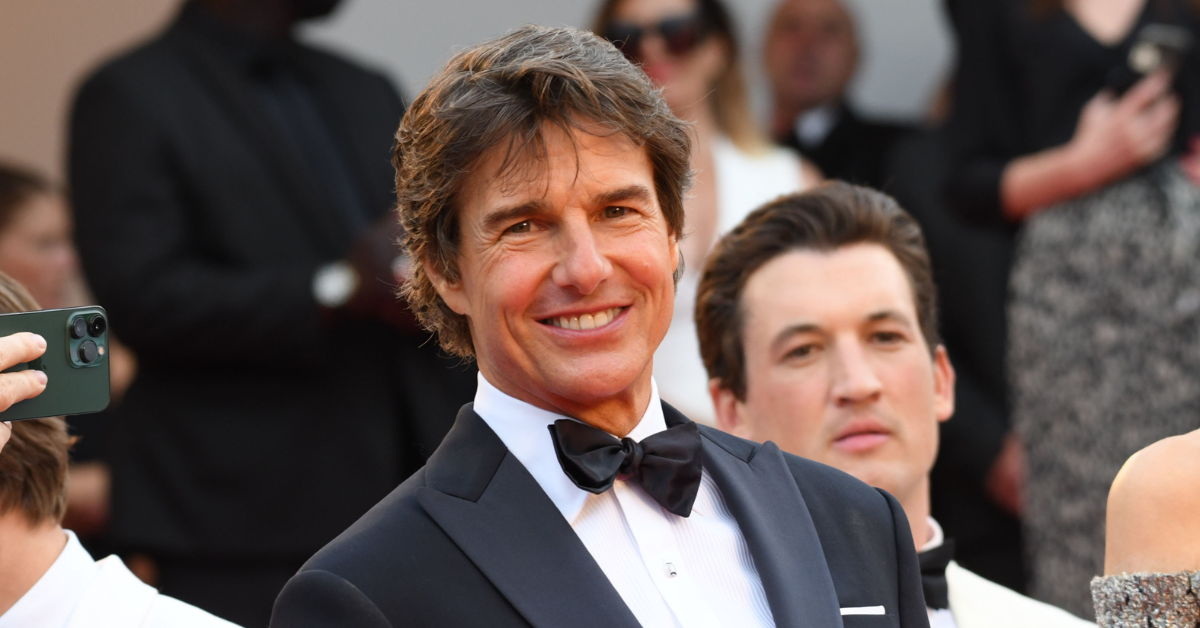 In 2017, while Cruise was promoting The Mummy in Australia's The Project, a hair and makeup artist was told to "step away" from him. The show's employee "attempted to tame" one of the actor's messy strands when his assistant said, "No, no, no, no." The incident later revealed that the actor's staff members are "never allowed" to touch his hair except if he's "in privacy," like when his own glam team does his hair.
It seems like Cruise hates being touched by strangers in general. One time, he snapped at an exec of an Australian media corporation after the latter approached the Top Gun star on the red carpet. "Get your effing hands off me," the actor allegedly told the big boss. His house is also designed to avoid run-ins with his helpers.
"Tom runs his household staff with absolute military precision and with the utmost attention paid to security," a source revealed. "His Bel Air mansion is divided into zones, meaning that housekeepers and other support staff that work in the kitchen and food preparation area, aren't permitted to go into another area of the house that falls outside of their allocated zone."
A nanny even said before that "if [Cruise] went on camera and said how he didn't have any help raising his children, [we nannies] couldn't say anything." The Golden Globe winner notably gets defensive in interviews, especially when asked about personal questions like his Scientology involvement and his past marriage to Nicole Kidman.
In 2005, Tom Cruise had a heated interview with 60 Minutes' Peter Overton. "Put your manners back in," he told the journalist who kept asking him about Nicole Kidman.
RELATED: Leah Remini Had To Step In At Tom Cruise And Katie Holmes' Wedding After Nobody Was Addressing Suri's Moment Of Distress
Tom Cruise Dyes His Hair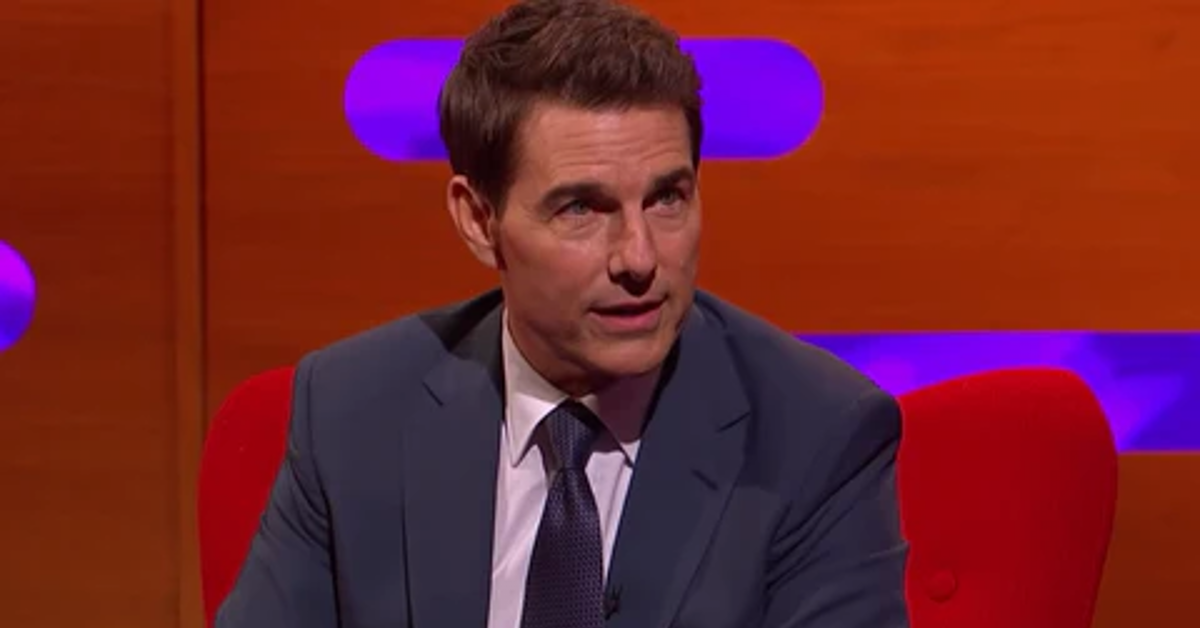 It's no secret that Cruise has been dyeing his hair to hide those silver strands natural to his age. Nothing wrong about that. If anything, whoever's doing his hair is doing a great job. In fact, Michael White, who's done the Risky Business alum's hair in multiple movies, revealed that he had a specific job to keep the actor's hair intact during action scenes. "So let's say, Tom goes over to hit the sky, and comes back, and his hair is in his face, but in the master the hairs not in the face," he explained.
"So, the what your job really is, is to go right there and say to the director in the script supervisor that, that's not going to cut to the master? Are you going to use that cut that he just did? Oh, yes, we are?" he continued. "Well, we have to do it again. Because you won't, I'm sure you've been to films where you go, and then they cut back and forth."
Here are Cruise's most iconic hairstyles:
| | |
| --- | --- |
| Year | Hairstyle |
| 1986 | The iconic Top Gun hairstyle |
| 1990s | Long hair with trimmed beard; pompadour; fresh, center-parted hairstyle |
| 2000s | Cool spikes |
| 2001 | The Others buzz cut |
| 2002 | The Last Samurai medium-length hairstyle |
| 2007 | Side-parted bangs |
| 2008 | Slick side-parted hair |
| 2009 | Tousled bangs |
| 2010-2011 | Long middle-parted hair |
| 2016-2019 | The classic Tom Cruise look (pulled-back hairstyle) |
| 2022 | Silver fox |
| 2023 | Mop style/shaggy haircut |
RELATED: Does Tom Cruise Speak To His First Wife After Scientology Tore Their Marriage Apart?
Tom Cruise Is Accused Of Getting A Hair Transplant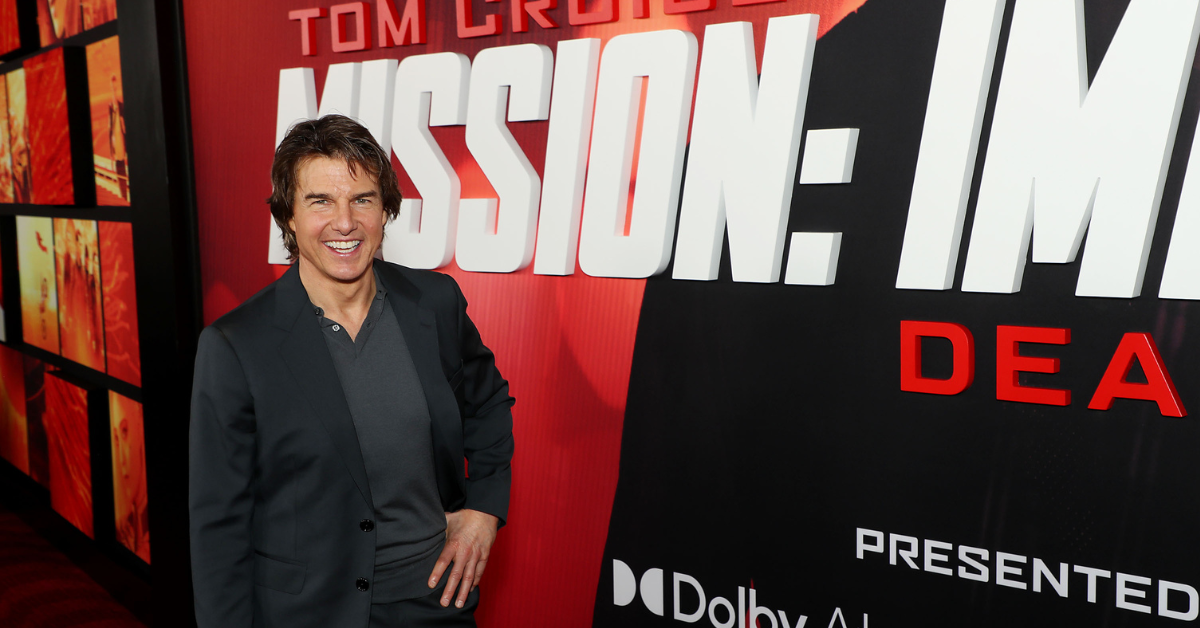 Like David Beckham who's known for his luscious hair, Cruise has also been rumored to have had a hair transplant. It's a common procedure among men in Hollywood. Some of those who've reportedly had it are Elton John, John Travolta, Jude Law, and Mel Gibson. His Hair Clinic once claimed: "It appears Tom's been getting transplants along his hairline for quite a while. I see clear signs that his hairline has been peppered with hair grafts every couple of years."
But according to Hair of Instanbul, Cruise's consistent hairline is likely all-natural. Explaining how the actor has managed to keep his hair that way, the clinic wrote that "being an A-list actor under constant scrutiny, it's conceivable that Cruise invests heavily in premium hair care routines, ensuring his hair stays in prime condition."
They added that "these factors combined likely contribute to the actor's enviable hair density." Neither Cruise nor his hairstylist also confirmed any of these transplant speculations. And even if it were true, the authograph-avoiding movie star would have probably kept it a secret like what that nanny once said about his interviews.
Tom Cruise had a wig on in Interview with the Vampire but Brad Pitt refused to wear one, so his hair had to be done every day by Cruise's hairstylist Michael White.
​​