Highlights
Timothée Chalamet refused to answer a question about Armie Hammer in fear of his response being taken out of context.
Chalamet felt disoriented by the intense clickbait coverage surrounding Hammer's allegations.
Chalamet prefers a larger conversation about the situation rather than providing a partial response.
Scandal is rampant in Hollywood, and given the nature of media coverage, when something particularly salacious comes to light, the press is all over it. Take the case against Armie Hammer, for instance. Hammer has been accused of vile behavior (which we will cover later), and at this point, his career is in the toilet.
Timothée Chalamet, meanwhile, has a career on the rise, and because the pair starred in a fantastic film together years back, the media was interested in knowing Chalamet's feelings on it all. What made helped make his opinion of interest is how a project of Chalamet's mirrored some of Hammer's allegations.
We have all the details about Chalamet's comments, and the current state of Hammer's career below.
Timothee Chalamet Refused To Answer A Question About Armie Hammer In Fear His Answer Would Be Taken Out Of Context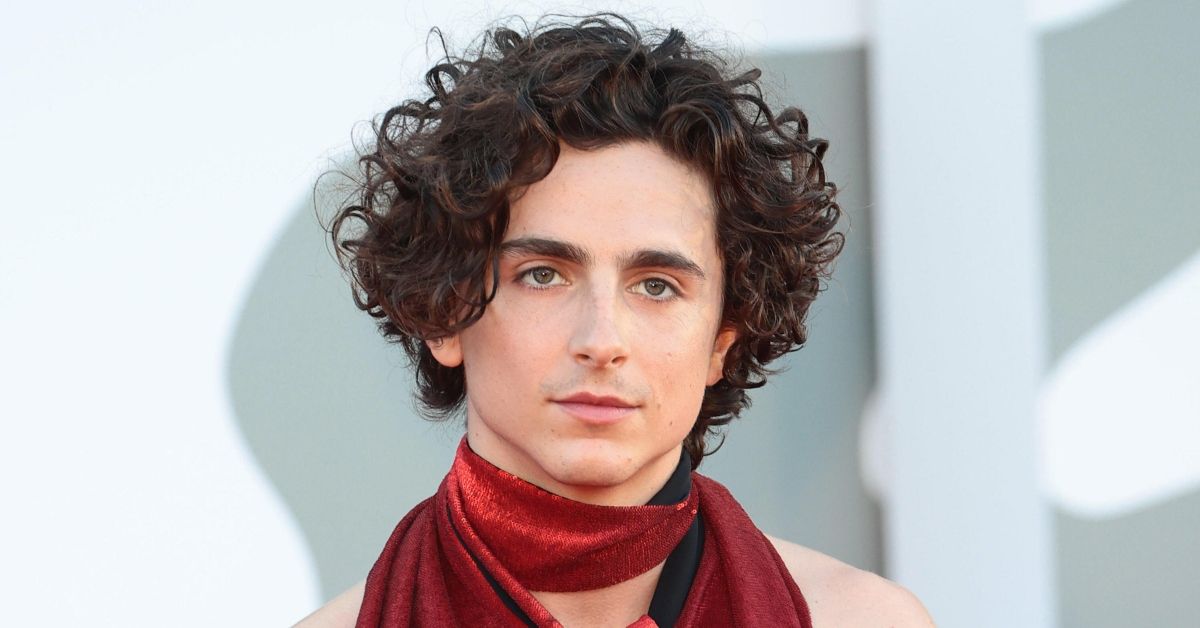 Speaking with GQ, Timothée Chalamet fielded many questions, with inquiries about Armie Hammer coming front and center. This was especially interesting, given the nature of Hammer's accusations, and the fact that Chalamet himself was starring in a film focused on cannibalism, Bones and All.
"I mean, what were the chances that we're developing this thing? It made me feel like: Now I've really got to do this, because this is actually based on a book," the actor said.
Chalamet was also asked about how he processed the allegations made against his former co-star.
"I don't know. These things end up getting clickbaited so intensely. Disorienting is a good word," he said.
Initially, Chalamet was reluctant to talk to Time about the unfolding situation.
"It's a question worthy of a larger conversation, and I don't want to give you a partial response," he said.
For the unfamiliar, "Hammer, 36, was under investigation by the Los Angeles Police Department between February and December 2021, following sexual assault allegations brought against him by several women, including an alleged 2017 rape—the Los Angeles County District Attorney's Office began reviewing the investigation in April," Forbes reported.
Circling back to Chalamet's film, Bones and All, there are also cannibalism allegations, and that's where we will leave that.
Naturally, a story this big had publications itching for a comment from new "it" guy, Timothée Chalamet, as the two previously starred together in Call Me by Your Name.
Related: Britney Spears' Mom Denies Allegations In Memoir As Childhood Home Hits The Market
Timothée Chalamet And Armie Hammer Co-Starred In Call Me by Your Name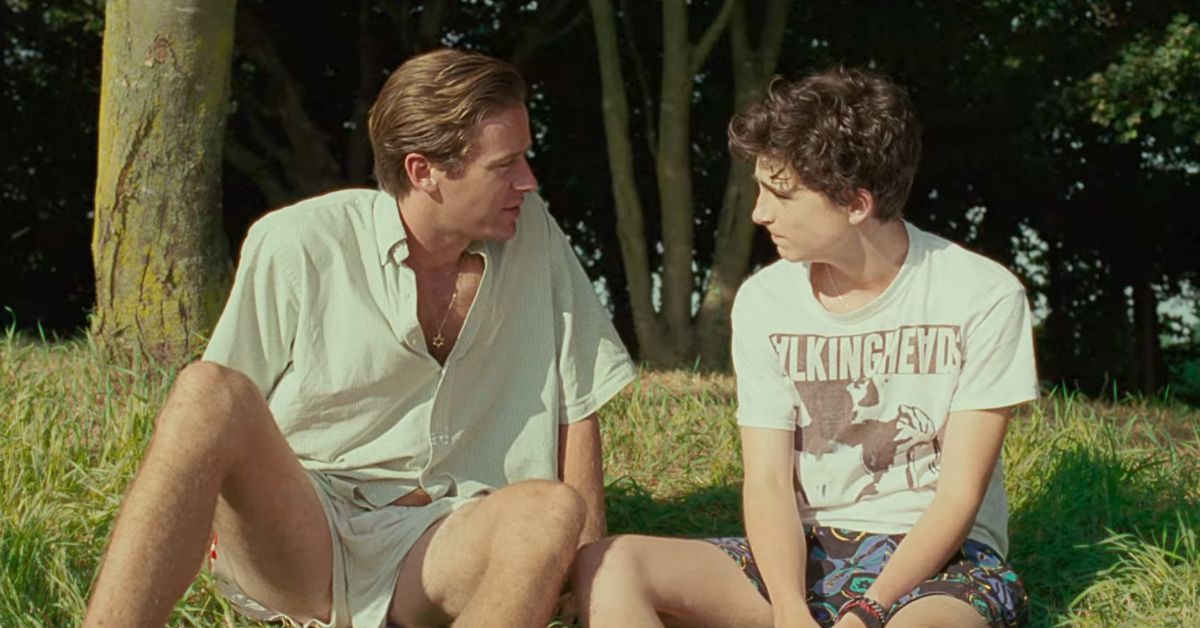 Call Me by Your Name is an adaptation of André Aciman's novel of the same name and follows the summer romance between Elio Perlman (played by Timothée Chalamet) and Oliver (played by Armie Hammer) in 1983 Italy. The film received widespread acclaim for its lush cinematography, evocative storytelling, and the performances of its lead actors.
The film, despite its relatively modest budget, achieved notable success at the box office. According to Box Office Mojo, Call Me by Your Name grossed over $41 million worldwide, a significant accomplishment for an independent film with a nuanced narrative.
Critically, the film garnered universal acclaim. Rotten Tomatoes, a reputable review aggregator, reported an impressive approval rating of 94%, with the consensus stating, "Call Me by Your Name offers a melancholy, powerfully affecting portrait of first love, empathetically acted by Timothée Chalamet and Armie Hammer."
Central to the film's success were the nuanced and emotionally charged performances of Timothée Chalamet and Armie Hammer. Chalamet, in particular, received widespread acclaim and was nominated for an Academy Award for Best Actor for his portrayal of Elio Perlman.
Circling back to Hammer, these allegations have completely ended his once-thriving career in Hollywood.
Related: Katy Perry Remains Silent As Ex Russell Brand Faces More Abuse Allegations Amid Police Investigations
Hammer's Career Is Effectively Over After His Disgusting Allegations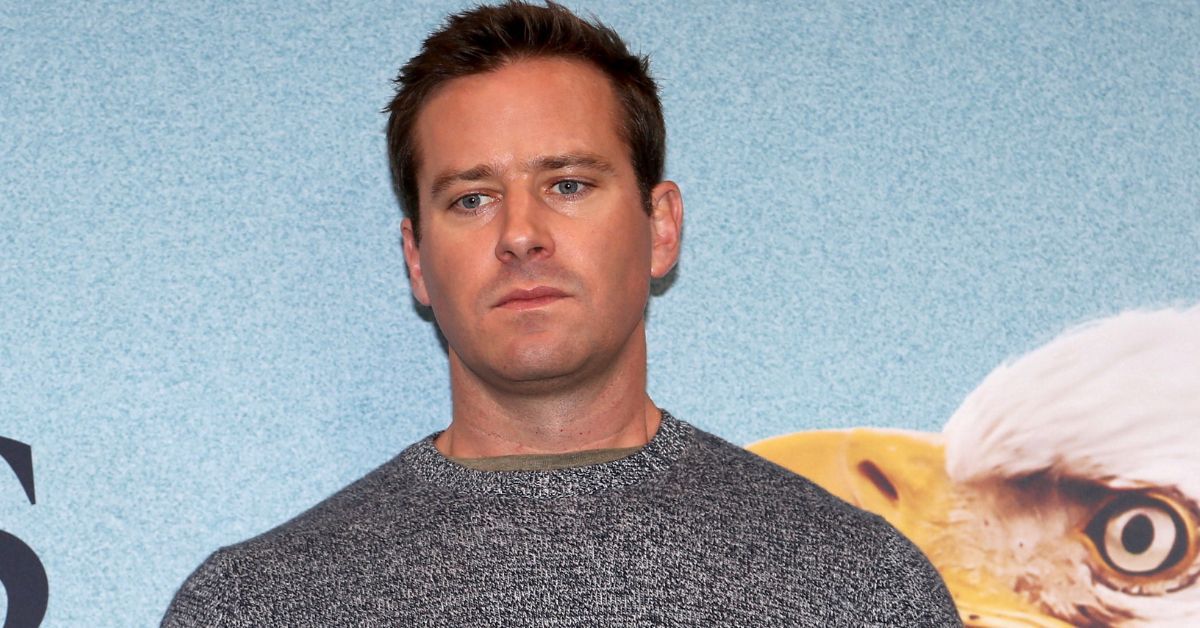 With his career and life in shambles, Armie Hammer took some time away, before giving an interview to Air Mail.
Said Hammer, "I had a very intense and extreme lifestyle. I would scoop up these women, bring them into it – into this whirlwind of travel and sex and drugs and big emotions flying around – and then as soon as I was done, I'd just drop them off and move on to the next woman, leaving that woman feeling abandoned or used."
The disgraced star went on to add "I'm here to own my mistakes, take accountability for the fact that I was an asshole, that I was selfish, that I used people to make me feel better, and when I was done, moved on. I'm now a healthier, happier, more balanced person. I'm able to be there for my kids in a way I never was … I'm truly grateful for my life and my recovery and everything. I would not go back and undo everything that's happened to me."
Related: Scarlett Johansson's Career Took A Controversial Twist After It Was Alleged That She Was Trying To Look Asian For A Role
Timothée Chalamet did not offer much when speaking with GQ, and it's clear that he is focused on moving to the next phase of his career, while Hammer is simply focused on a life without a career in Hollywood, and a sullied image.