Highlights
Tiger Woods' personality deviates from his modest and soft-spoken persona, as revealed in a past interview with golf veteran Curtis Strange.
Woods has had other awkward interviews.
While Woods discussed a potential career in the Navy SEALs, his representative denies the allegations as ridiculous and false.
Legendary golfer Tiger Woods has made headline news many times, not only related to his stellar golfing career. When he became a golfing sensation, the media and fans were eager to know about his professional and private life.
As part of his golfing career and the many sponsorship deals and personal business ventures he's part of, Woods is often required to do media interviews to promote them. One of his earlier career interviews has gained attention from fans in recent years because it sheds light on Woods' personality, which deviates slightly from his modest and soft-spoken persona.
But what happened during the interview that has left many audiences saying that a veteran golfer humbled Tiger Woods?
Veteran Golfer Curtis Strange Schooled Tiger Woods During An Interview
Veteran and retired professional athlete Curtis Strange is a legend in the golfing world.
Strange has achieved a great deal during his years on the golf course, which includes, but is not limited to:
2 U.S. Open titles
17 PGA Tour Wins
Masters Tournament Win
The Open Championship Win
Strange is also the recipient of the following awards and accolades:
PGA Player of the Year
Haskins Award
World Golf Hall of Fame
Multiple PGA Tour Money Lists
Given Curtis Strange's many achievements, it is no wonder that sports fans and golfers alike revere him.
In 1995, Strange became a sports analyst for ABC, and in 2008, he became a sports commentator for ESPN and other popular sports broadcasting networks such as Fox Sports News.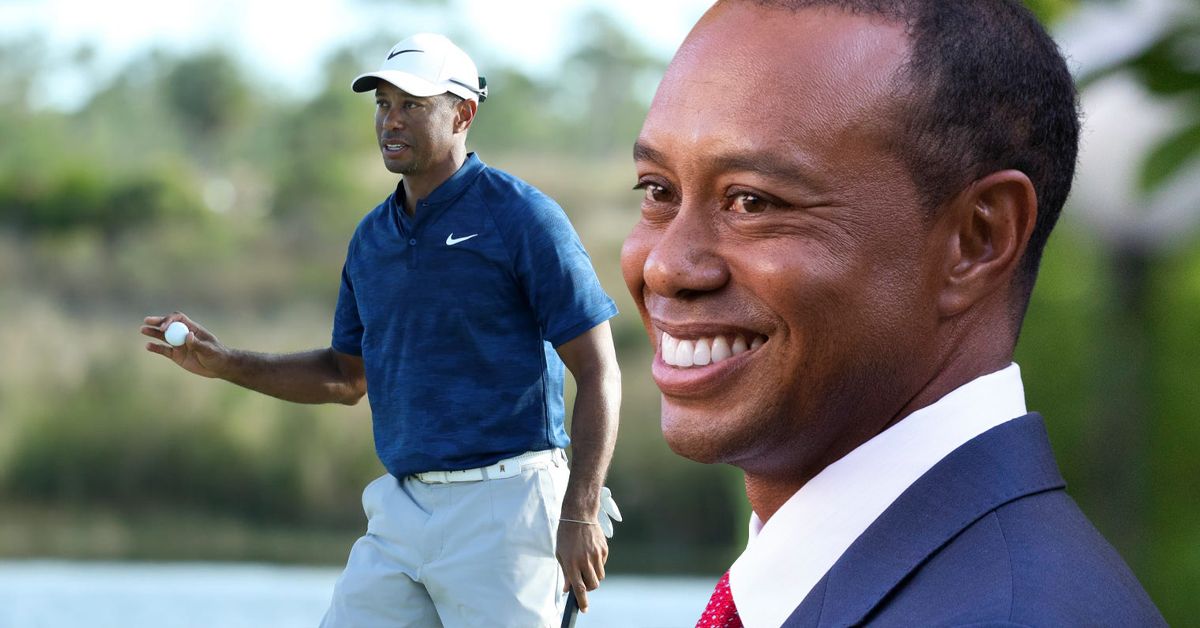 Similarly, Tiger Woods is considered one of golf's greatest and most revered players, beloved by fans and golfers.
Woods began his professional golfing career in 1996 when he was just in his early twenties; fast-forward to 2023, and Woods is now one of the most celebrated and highly decorated golfers ever.
Just some of Woods' many golfing wins include:
82 PGA Tour Event Wins
15 Men's Major Golf Championships
5 Masters Tournaments Wins
3 U.S. Open Championships Wins
Woods is also the recipient of the following awards and accolades:
11 PGA Player of the Year
11 PGA Tour Player of the Year
9 Vardon Trophy Award Winner
World Golf Hall of Fame
Early in Tiger's career, many in sports were eager to learn about the fast-rising golfer that the media had rightly predicted as the next big thing in golf.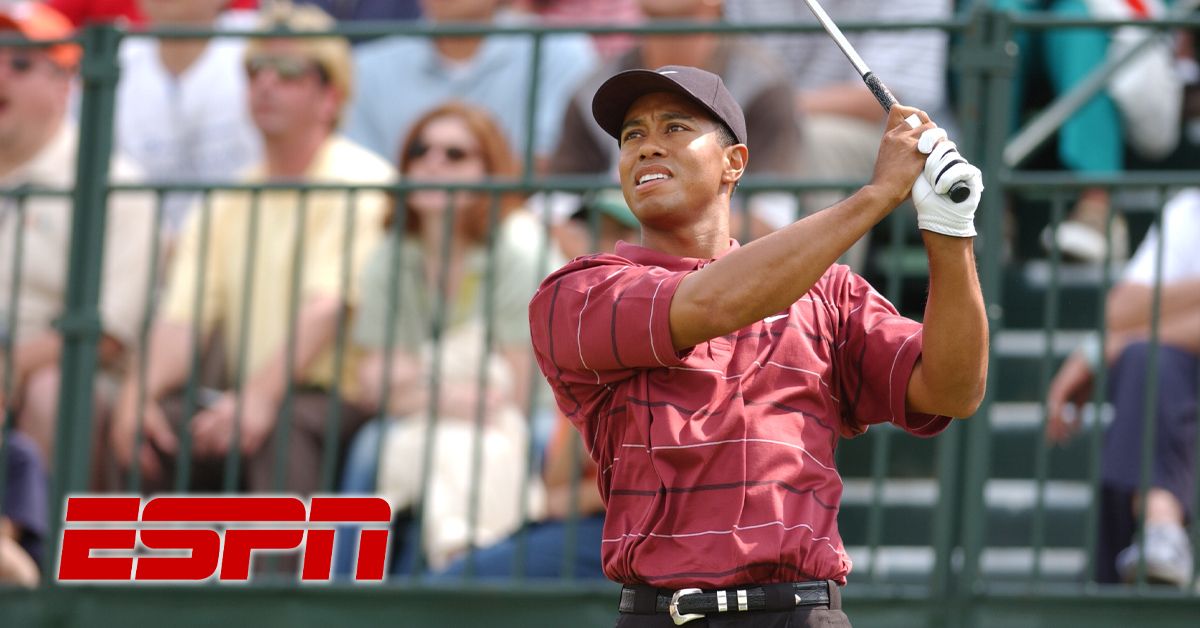 In 1996, Tiger Woods did a sit-down interview with Curtis Strange for NBC Golf.
During one particular segment, Strange asked Woods what he would consider a successful week in Milwaukee. Strange was referring to the '96 Greater Milwaukee Open golf tournament, one of Woods' grand debuts in professional golf.
In response to his question, Tiger said that he want two things: the first was that he could play four solid rounds for three days and that a victory would also be nice.
Related: ESPN Still Showed Sympathy Towards Tiger Woods In The Midst Of His Scandal, Banning Footage From Their Network That Was Initially Shown
The interview became awkward and tense after Curtis Strange's pregnant pause after a young Tiger Woods remarked on what he hoped to accomplish that day.
Strange then stated that he found Woods' answer to be somewhat cocky and brash, especially considering the veteran players who were competing in the tournament that year. He then asked Woods what he would say to the competing guys.
Tiger then stated that he sympathized with why Strange would ask that question but that his logic was: why would one go to the tournament if they didn't intend or try to win? He added that even during childhood, he had a winner's mindset and attitude, thanks partly to his father, Earl Woods, who taught him golf. He then relayed that when he grew more confident in golf, he would tell his father that coming in second 'sucks,' but third is 'even worse'.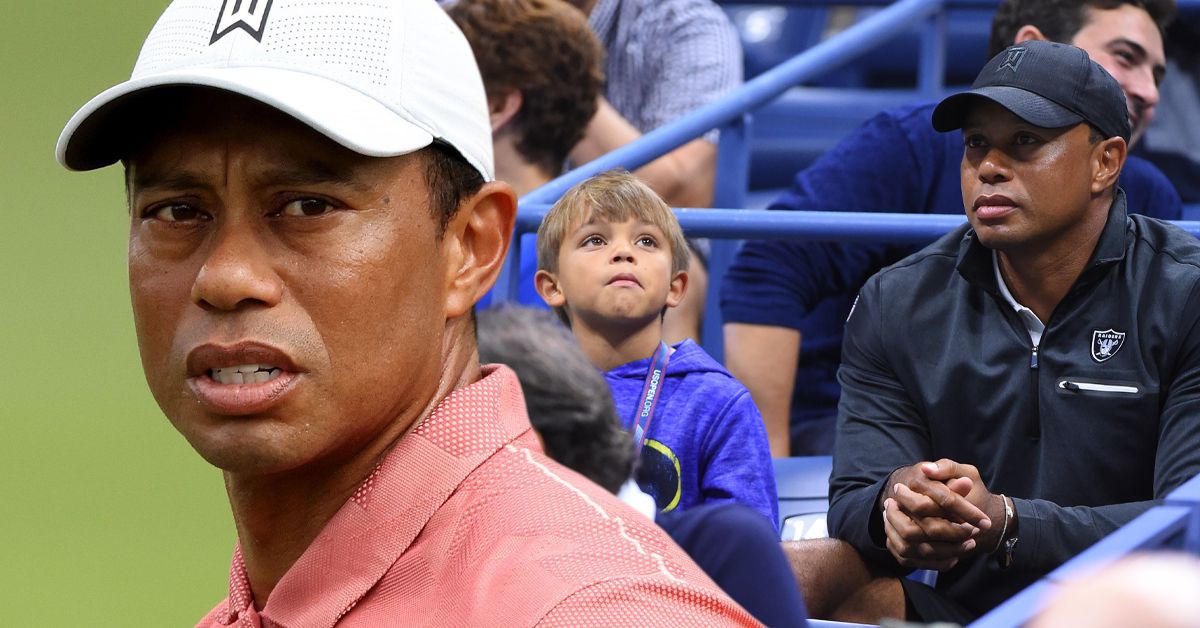 Strange nodded but interrupted with a word of advice, saying that sometimes coming in second or third wasn't a bad thing in professional tournaments.
Woods then innocently said he wanted to win and that it was just in his nature. The veteran golfer said with a smile to the then-rookie golfer, "You'll learn. I'm just kidding, I have to say that."
Tiger Woods Once Stared Down A Reporter After He Asked Him An Inappropriate Question
Tiger Woods is no stranger to awkward interviews, although the veteran athlete has been an expert at keeping his steely composure, no matter how tense the situation, such as when a reporter asked him a question about former President Donald Trump.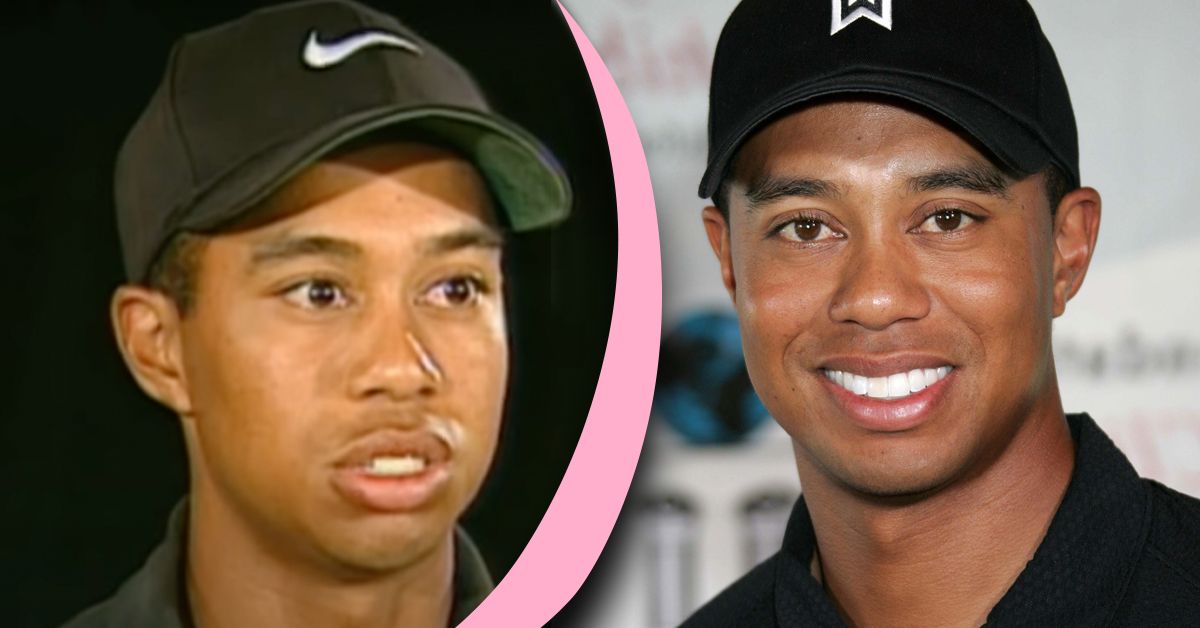 While many may think it would be hard to top the interview with Curtis Strange, this one outdoes it.
In March 2012, Tiger Woods was doing a press interview for The Honda Classic Open. Woods received a strange question from a press member during one particular segment.
Related: How Much Did Justin Timberlake And Tiger Woods Invest In Their Controversial St. Andrews Sports Bar?
The reporter asked Tiger: "Have you ever considered becoming a Navy SEAL?"
The news segment on CNN described Woods' reaction to the awkward question by giving the reporter a steely stare, which he usually reserves for the golf course.
The golfer replied flatly to the reporter: "I've already answered everything."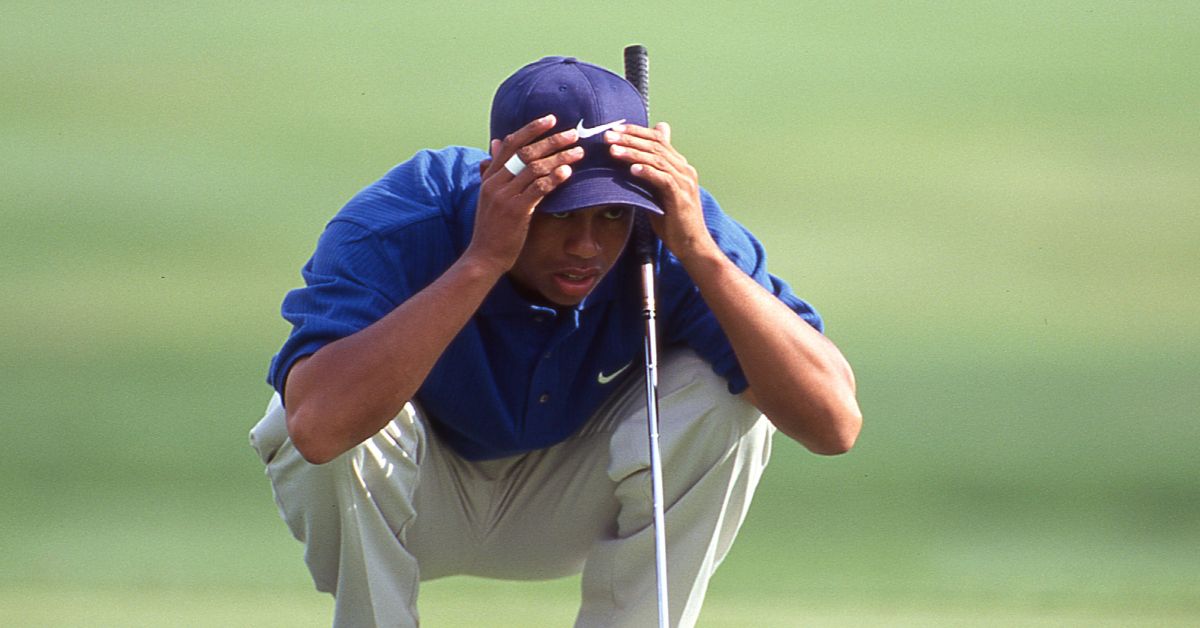 The reporter then retorted rudely: "I must have missed you answering it in the book."
The book was "The Big Miss" by Tiger Woods' ex-swing coach, Hank Haney.
Tiger replied: "I had already commented on everything in the book. Isn't it in the book?"
The reporter responded, "I haven't read the book yet."
The interview panel host tried to end the Q&A before the situation got even more awkward.
Related: Rachel Uchitel Thought Her Relationship With Tiger Woods Would Never Be Uncovered After This Particular Moment With Elin Nordegren
But Woods gave another quip to the insolent reporter: "You're a beauty, you know that?"
The reporter said: "I'm just trying to determine if that's true."
Tiger Woods replied: "I don't know."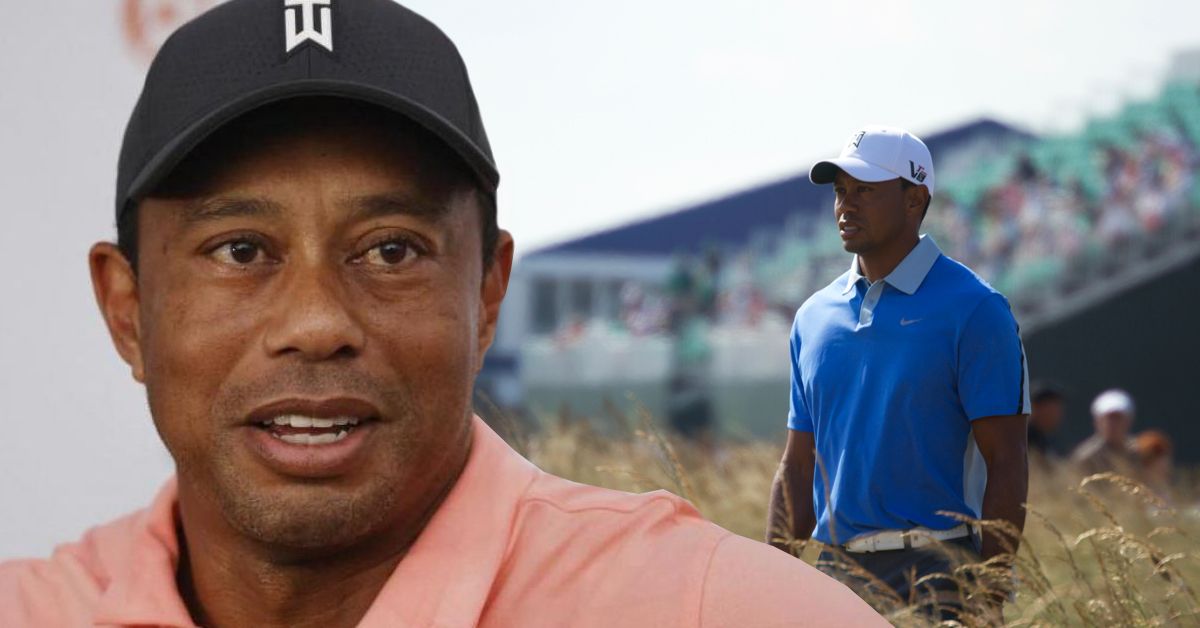 He then stared down the reporter again and told him to: "Have a good day."
But did the golfer ever consider becoming a Navy SEAL?
Well, according to Haney's book, Woods often discussed a career in the Navy SEALs:
I didn't know how he'd go about it, but when he talked about it, it was clear he had a plan.
However, according to a report on CBS News, a representative for Tiger Woods claimed that the Navy SEAL allegations were ridiculous and false.