Highlights
Travis Kelce's old tweets were criticized for being misogynistic, but Whoopi Goldberg and others defended him, attributing them to youthful indiscretions.
Despite acknowledging that Kelce's comments were wrong, The View supported his growth and forgave him, emphasizing the importance of not digging too deep into someone's past.
While public opinion of Kelce seems mostly positive in his relationship with Taylor Swift, there are those who question his suitability for her, with concerns raised about his alleged cheating history.
Taylor Swift has dated a lot of different men — no shade — but perhaps the most thrilling boyfriend she has ever had is Travis Kelce. Their NFL-music crossover became epic the first time Taylor set foot in a football stadium, and even after only a couple of months together, rumors began to swirl that Taylor and Travis were considering marriage and babies.
At the same time, fans and critics of Taylor's newest relationship began doing a deep dive into Travis Kelce's past, looking for anything that might be a bad look for Taylor's brand. It turns out there was some dirt to dig up on Travis Kelce, and the ladies on The View had some very specific — and forgiving — thoughts on Travis' past indiscretions.
The View Uncovered Travis Kelce's Old Tweets
Critics say Travis' old tweets were tinged with misogyny
Most Taylor Swift fans have already seen, acknowledged, and dismissed Travis Kelce's comments about women being "breeders," but a deeper dive into Kelce's past revealed more that fans found worrying.
Old tweets on X circa Travis Kelce's college days have made the rounds on social media, and the cast of The View was all too happy to pick them apart.
Whoopi Goldberg introduced Travis' old tweets by calling him Taylor Swift's boyfriend and asking "what is this child's name?" Whoopi explained that Travis made "a few disparaging comments about women," saying some of them dated back to 2010 when he was "like 4."
For the record, in 2010, Travis Kelce would have been about 21.
From the jump, Whoopi made it clear that she did not think Travis' tweets were a problem at all, both by saying it directly and saying it indirectly by the way she characterized Travis' tweets as youthful indiscretions.
Related: Travis Kelce Only Agreed To A Reality Dating Show For The Money
Joy read the tweets out loud, one of which said, "D*** the Clippers girls gotta be the girls that don't make the Lakers team cause they was all ugly." Joy called Travis "illiterate" at that point, while Whoopi argued it was no big deal.
Another tweet read, in part, "Why can't girls hide they back fat" and included a comment about cheerleaders being ugly.
Joy, a self-proclaimed Swiftie, didn't love Travis' comments, but Whoopi went all-out defending Kelce for his youthful mistakes.
Similarly, Alyssa Farah pointed out that she is Travis and Taylor's age and that their generation was the first one that grew up with social media access. While she maintained she wasn't defending Travis' comments, Alyssa did suggest that back then, things were different.
She also pointed out that not only have times changed, but that what was 'cool' back in the '90s is not so now, but that people her age have evolved with the times.
Whoopi called Travis' comments "young people stuff," which most viewers commenting on the clip agreed with.
Whoopi Goldberg (And Everyone Else) Forgave Travis For His Tweets
Despite agreeing that he had done wrong, The View supported Travis' growth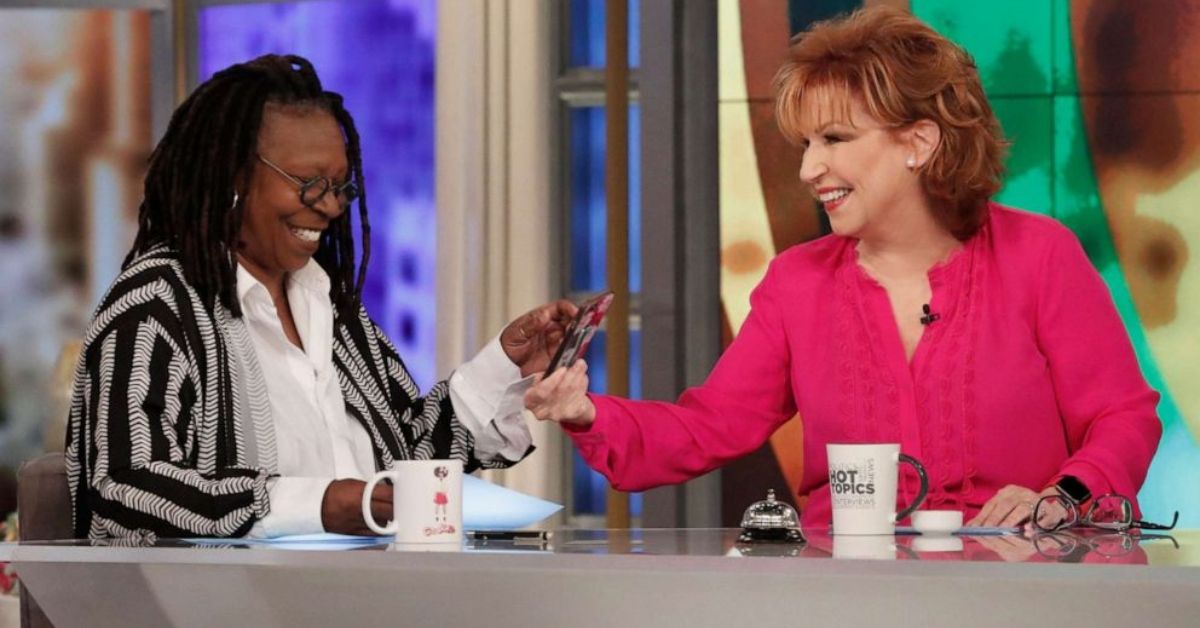 Whoopi reiterated throughout the segment that she did not think Travis Kelce's college-era (though she mistakenly stated he was in high school) tweets were a problem, solely due to his age. Most comments supported Whoopi's view, and many pointed out how toxic it is to go "deep into people's past" and "freaking out."
One comment pointedly noted, "Imagine getting mad at a dude for objectifying women when he was a teenager over a decade ago."
Yet Travis was an adult at that time, albeit not a very well-spoken (well-tweeting?) one, and many commenters (largely seeming to be Taylor Swift fans) defended him a hundred percent.
Related: Travis Kelce's Brother Says Taylor Swift Has Red Flags, While His Exes Warn Her To Be Careful
While other celebrities have been canceled for mean tweets, it seems that most people are willing to not only give Travis Kelce a pass but also defend him. Fortunately, most of his comments were rather tame; he did not seem to use slurs on his social media or call out specific people.
Perhaps the lack of direct bullying is the reason why Travis' comments were seen as somewhat problematic but only a sign of youth.
Not Everyone Loves Travis Kelce For Taylor Swift
Though public opinion seems overall positive, not everyone thinks Travis is good enough for Taylor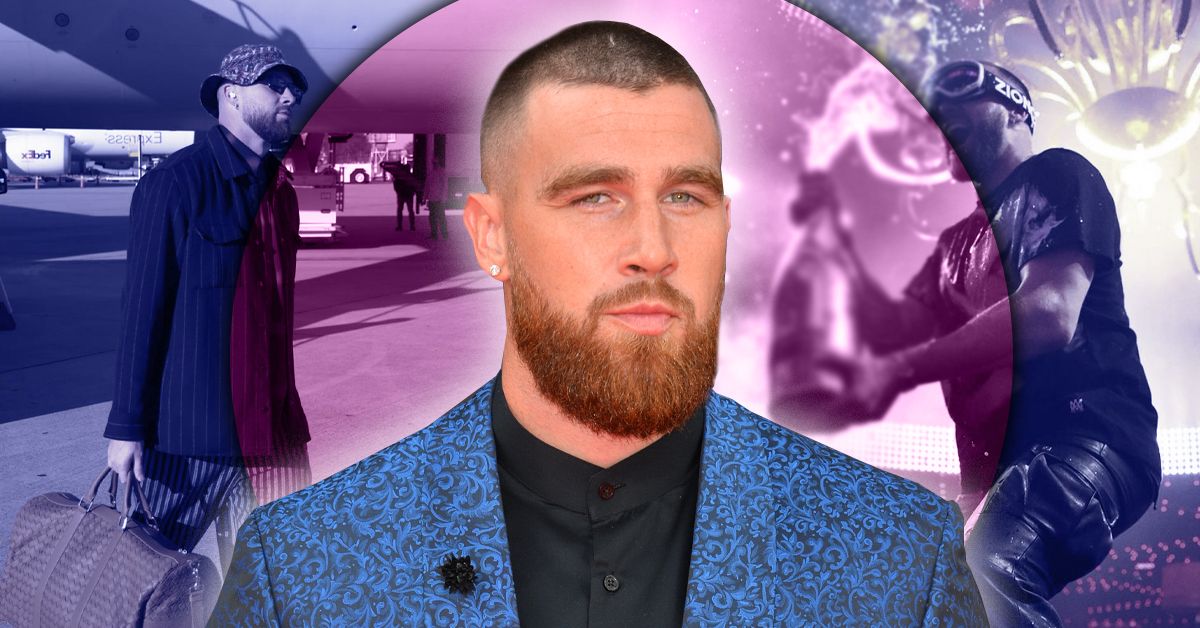 Plenty of fans (and critics) think Travis Kelce is the end-game for Taylor Swift. At least publicly, he seems like the supportive, charismatic, hype-bae partner that Taylor deserves. Not everyone is on board with the relationship, though.
BFF Selena Gomez is reportedly worried Travis Kelce will hurt Taylor, even though Gigi Hadid has been vocal about supporting the relationship.
There have also been rumblings from Travis Kelce's exes; it's been said that Travis Kelce has a history of cheating, though he's reportedly worried that if he makes a wrong move with Taylor, it will destroy his career.
Related: Gigi Hadid Approves Of Taylor Swift And Travis Kelce's Romance After Selena Gomez Expresses Concerns
Of course, none of the rumors seem to be bothering Taylor and Travis. Travis has been spotted on Taylor's Eras tour, is not shy about being photographed with her, and so far, hasn't had a negative thing to say — on X or elsewhere — about her or any other woman.