Highlights
Mary-Kate and Ashley Olsen's careers have taken different paths, with Ashley remaining in the limelight while Mary-Kate dealt with a health issue privately.
The Olsen twins have been open about their struggles with anorexia, with Mary-Kate entering a treatment facility in 2004 for a health-related issue.
Despite their success in the fashion industry with their clothing brand The Row, there are rumors of a feud between Mary-Kate and Ashley, specifically related to Ashley's new role as a mother.
Mary-Kate and Ashley Olsen have done multiple projects together — from 90s-2000s films to their ready-to-wear clothing brand, The Row. But not long after their teenage fame, the Full House alums have notably taken their careers in a different direction, separately from each other.
It started when Ashley was left in the limelight while Mary-Kate dealt with a health issue privately. Things have been a lot better since, but while their sister Elizabeth Olsen continues to conquer Hollywood following her successful Marvel show on Disney+, WandaVision, the Olsen twins are rumored to be feuding again.
RELATED: Did Eminem's Uncomfortable Lyrics About Mary-Kate And Ashley Olsen Spark A Feud Between The Stars?
Mary-Kate Olsen Was Suffering From Anorexia And It Caused Complications For The Twins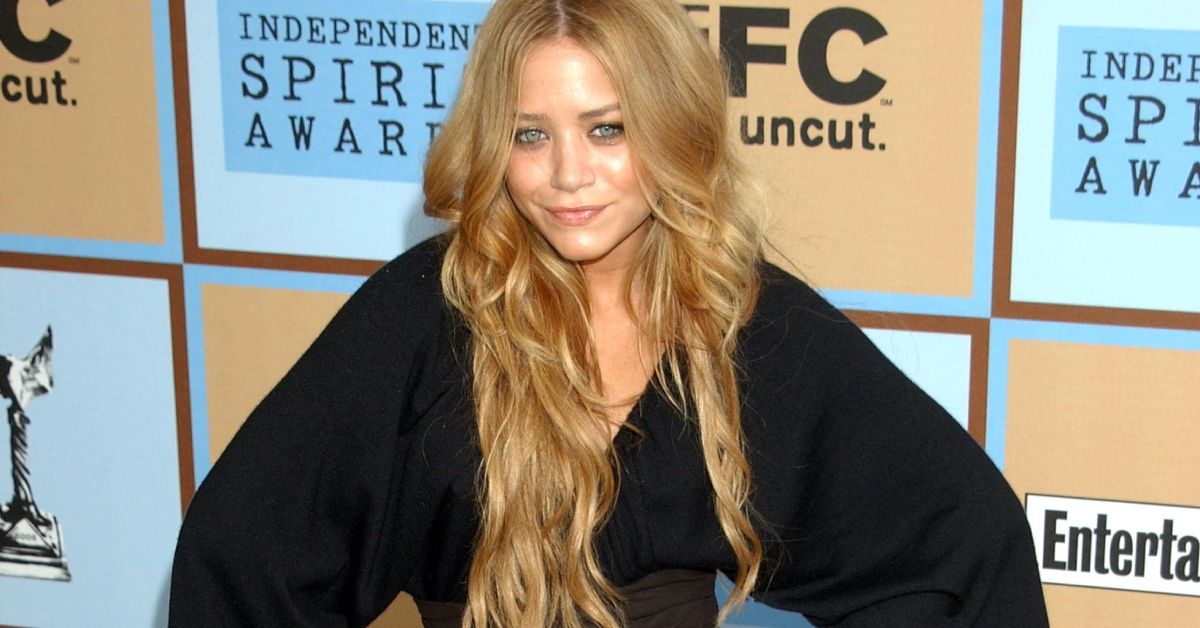 In 2004, Oprah Winfrey made an insensitive inquiry about Mary-Kate and Ashley's eating disorder. "I know a new rumor [that's] recently surfaced has really upset you, right? You know, the one about eating," the host asked. Ashley uncomfortably answered: "Yeah, you know people are gonna write what they're gonna write. We try not to read the good or the bad because it just comes with the territory. Either you're too fat, too skinny and people are just gonna write what they–"
Oprah interrupted, asking, "What size are you by the way?" Ashley was confused by the question, so she simply explained that they're "petite" because of their 5'1″ height. Still dismissive, the TV billionaire laughingly said: "Oh, thats so interesting. That is so interesting, I'm obsessed with size and you're like, 'I really don't know.'"
Mary-Kate clapped back. "If we were obsessed with our size it'd be, I don't know, a different story," she said. In June that year, shortly after turning 18, she entered a treatment facility "to seek professional help for a health-related issue." Tabloids have reported that she was indeed struggling with eating disorders. At that time, Ashley assured People that Mary Kate was "hanging in there."
"The support's been really amazing," she continued. "She is taking the time she needs for herself right now. Right now is especially a good time right before school so she can get healthy." Ashley also refused to share anything about her personal interactions with Mary-Kate back then. "It's private," she said. "I'm here for her whenever she needs me, and, you know, that's how it works."
It was confirmed that Mary-Kate had been suffering from anorexia after the premiere of New York Minute in May 2004 — the 36th worst wide opening of all time with an 11% rating on Rotten Tomatoes.
RELATED: Did Lindsay Lohan Flip Out On Ashley Olsen After A Brief Encounter With Her Ex-Girlfriend Samantha Ronson?
Why The Olsen Twins Quit Acting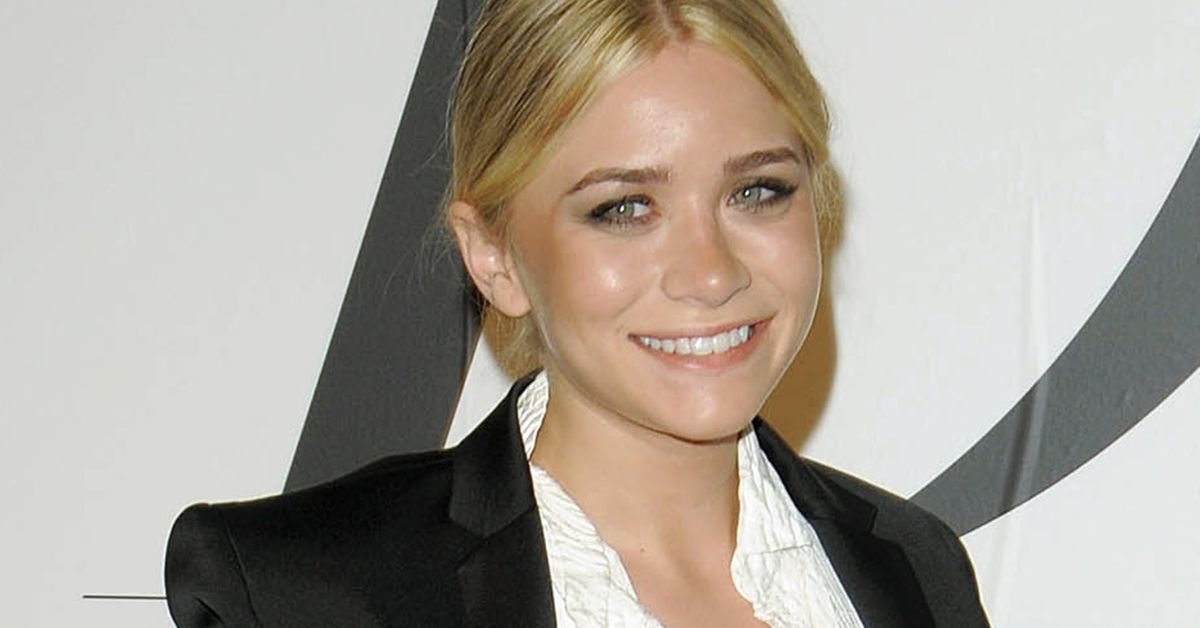 At just six months old, Mary-Kate and Ashley were cast in the ABC sitcom, Full House starring John Stamos. So you can't blame the twins for wanting to leave Hollywood shortly after turning 18. At age seven, they co-founded their fashion and entertainment company, Dualstar, to get better control of their ventures.
In 2006, they started The Row. Explaining the clothing line's philosophy to i-D in 2021, Mary-Kate said: "It had to be easy. It had to be comfortable on all bodies. It really had to have all the elements that we continue to put into our projects and design. The fabrics had to be luxurious and perfect and, hopefully, have longevity."
The brand was making $100-$200 million a year by 2019. No wonder they prefer keeping their lives away from the press, which criticized them even as children. Ashley confirmed that to the magazine as well. "We didn't want to be in front of it, we didn't necessarily even want to let people know it was us," she stated. "It was really about the product, to the point where we were like, who could we get to front this so that we don't have to?"
Here's how they've amassed their combined $550 million net worth over the years:
| | | |
| --- | --- | --- |
| Year | Project | Combined Net Worth |
| 2004 | 36 movie titles (1992-2004) including New York Minute | $274 million |
| 2007 | One year of The Row; named Forbes' 11th richest women in entertainment | $100 million |
| 2019 | Partnership with Kohl; their other clothing line Elizabeth and James made available in supermarkets | $410 million |
| 2023 | The Row soars with the rise of the "Quiet Luxury" trend | $550 million |
RELATED: Does Courtney Taylor Olsen Get Along With Famous Sisters The Olsen Twins And Elizabeth Olsen?
The Olsen Twins Are Reportedly Feuding Again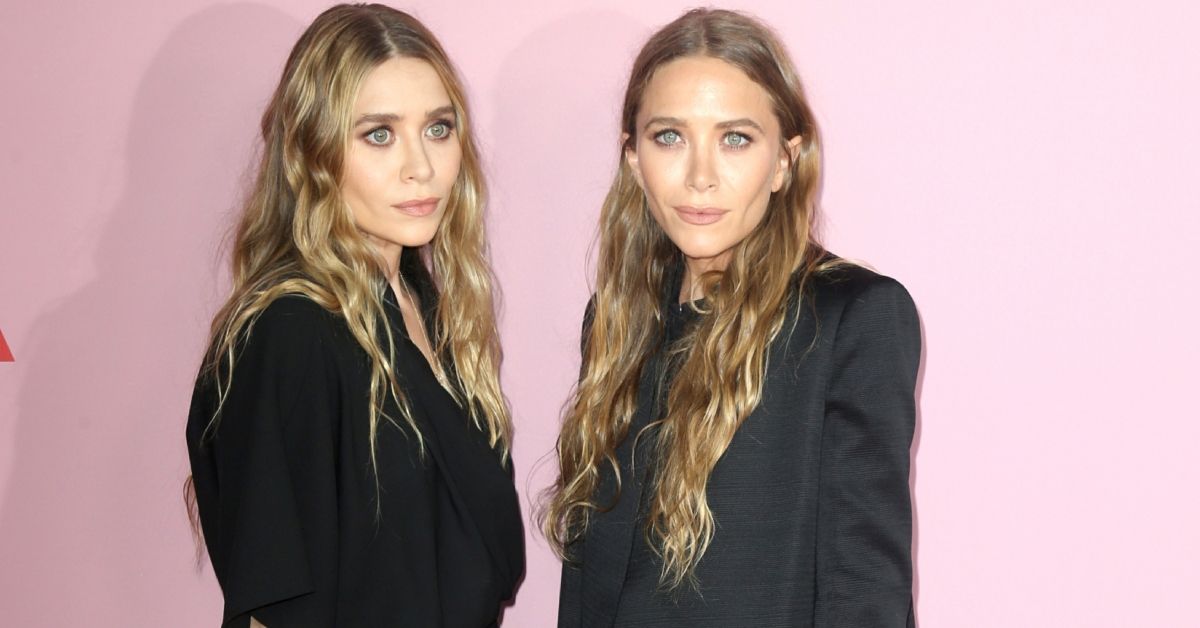 Recently, there were rumors that Mary-Kate is having a hard time adjusting with Ashley's new role as a mother. "[She] still expects Ashley to be the same as she always was," a source told OK! Magazine. "She's really struggling to accept this new version of her sister. They added that it's also "tough" on Ashley who "hates upsetting her sister."
She recently welcomed a baby boy named Otto in August 2023 with artist, Louis Eisner. The couple tied the knot in 2022, five years after they started dating. According to the insider, "now that she's a mom, her first priority is her son and she and Louis have made their own little family. The sad truth is things have changed."
In 2021, Mary-Kate finalized her divorce from French banker Olivier Sarkozy, after five years of marriage. Reports say they split as she wanted to have children while Olivier didn't.