Highlights
Jelly Roll's song "Son of a Sinner" has resonated with audiences, particularly those who have faced addiction or challenges in their past.
The lyrics of the "Son of a Sinner" delve deep into themes of redemption, relapse, and the daily struggles we all face as flawed individuals.
Despite initial doubts and obstacles, Jelly Roll's song has achieved chart success, including reaching #1 on the Billboard Country Airplay chart.
Jelly Roll, whose actual name is Jason DeFord, hit the scene hard recently when his studio album, Whitslett Chapel, dropped. Jelly Roll, however, is far from a new artist; he has done work with quite a few big names in the past, including Shinedown. The "Save Me" singer goes way back with the rock band, and they invited him on their 2022 Summer-Fall tour. It was then that the world first heard Jelly Roll's song "Son of a Sinner."
Related:How Jelly Roll's Felony Charge As A Teenager May Have Impacted His Career
"Son of a Sinner" made a huge impact on audiences all over the country. As far as Jelly Roll's songs go, it is one of his most popular. The reason for that has a lot to do with the profound lyrics and meaning behind it. It goes much deeper than most realize, and below, we are going to break it all down for you.
The Meaning Behind Jelly Roll's Song "Son Of A Sinner"
The lyrics of Jelly Roll's song "Son of a Sinner" carry a strong and relatable message, particularly for those who have faced or are still facing challenges with addiction. The song starts with the line, "I never get lonely, I got these ghosts to keep me company," which speaks to how mistakes a person may have made in their past keep haunting them, even when they are trying to turn things around. Even if a listener is not an addict or recovering addict, Jelly Roll's song, "Son of a Sinner" is still very relatable, because we are sinners fighting our own battles every day.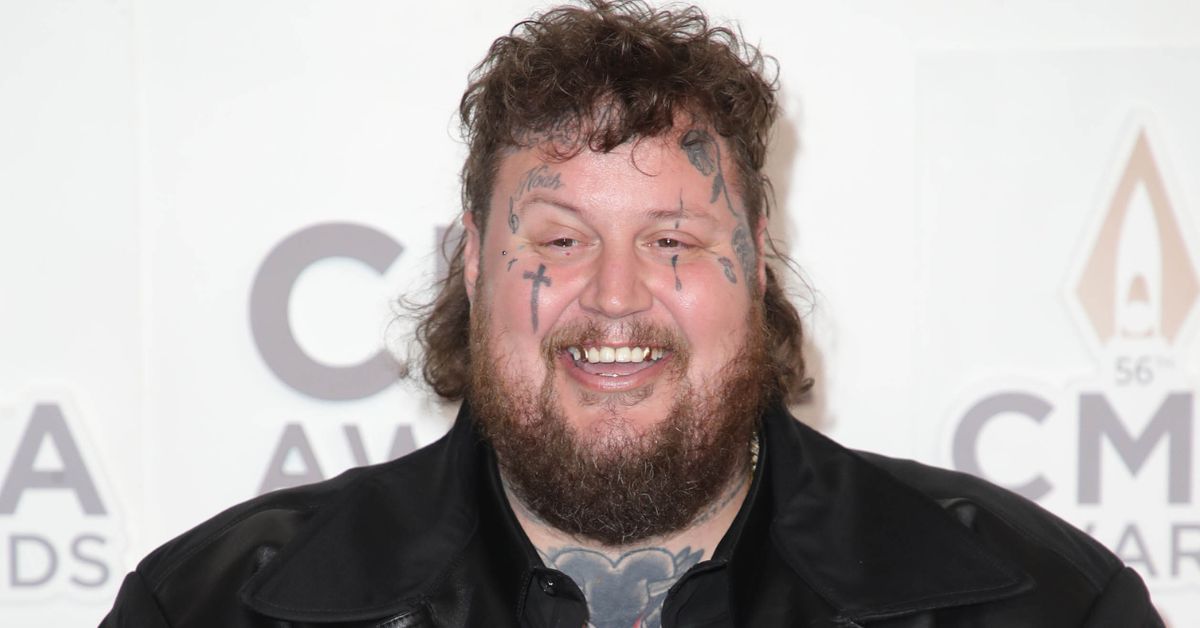 It goes on to talk about relapse. "Swore I changed; now I'm back chasing these white lines." He uses the term white lines, as he is perceived to be driving away and not looking back in the song, but it is such a brilliant play on words for its deeper meaning.
The main chorus in Jelly Roll's song is really what makes an impact. "Searching for new ways I can get gone," for example. If you recall your first time on a thrill ride, the feeling of euphoria was almost like you were on top of the world. Nothing will ever beat that first rush. For addicts, it's the same thing. They are continuously looking for that first rush, that way to get gone. Unfortunately, they will never find it, and that keeps them scouring until they make a change.
Related:Jelly Roll's Marriage With Bunnie Xo Hasn't Been The Easiest, But Here's How They Make It Work
"I'm only one drink away from the devil." Addicts have a saying, "One is too much, and a thousand is never enough." This lyric conveys that message in such a bold way that it makes a person stop and think, regardless of whether they are an addict or not. The hit ballad continues on like this, telling the story of a man looking for redemption and caught between right and wrong.
The Irony Behind How Jelly Roll's Song Was Written
Jelly Roll took over Nashville's iconic Sound Emporium in 2021 for a laid-back songwriting session with David Ray Stevens. The two had already spent more than eight hours working on what would become "Son of a Sinner" when singer-songwriter ERNEST made an impromptu appearance. In a half-buzzed state, shirt unbuttoned, ERNEST grabbed a guitar lent to him by Stevens.
"I sat down, picked up the guitar, a VoiceNote started recording, and that chorus just kind of spilled out," ERNEST recollects. "We played around with a verse for about 20 minutes, and then I made my exit."
From there on, the verses were up to Jelly Roll, this was his story to write. "There are points in the song where it becomes extremely autobiographical," says Jelly Roll. "Some music is meant to be heard, and some music is meant to be felt. Personally, I try to make the kind of music that's meant to be felt."
After completing their session, Jelly Roll and Stevens celebrated with a handful of others who stopped by the studio that night. They rocked out and partied hard until about 3:30 a.m. It was at this point that Jelly Roll, embracing the late-night inspiration, made the bold decision to lay down the vocals for "Son of a Sinner."
Jelly Roll confesses, "I was heavily intoxicated and stoned" as he ventured into recording the vocals for the song, which, ironically, talks about a struggling addict.
Here Is How Well Jelly Roll's Song "Son Of A Sinner" Has Done
"Son of a Sinner" has performed well on the charts:
| | |
| --- | --- |
| Hot Rock & Alternative Songs chart | Peaked at #8 |
| Billboard Hot 100 | Peaked at #31 |
| Country Airplay chart | Earned #1 spot |
Jelly Roll's song "Son of a Sinner," not only sat at No. 1 on the Billboard Country Airplay chart, it spent 20 consecutive weeks at number one on Billboard's Emerging Artist chart. The song also peaked at No. 8 on the Billboard Hot Rock & Alternative Songs chart and No. 31 on the all-genre Billboard Hot 100. Jelly has shown us with quite a few songs that he has no problem crossing into new territory.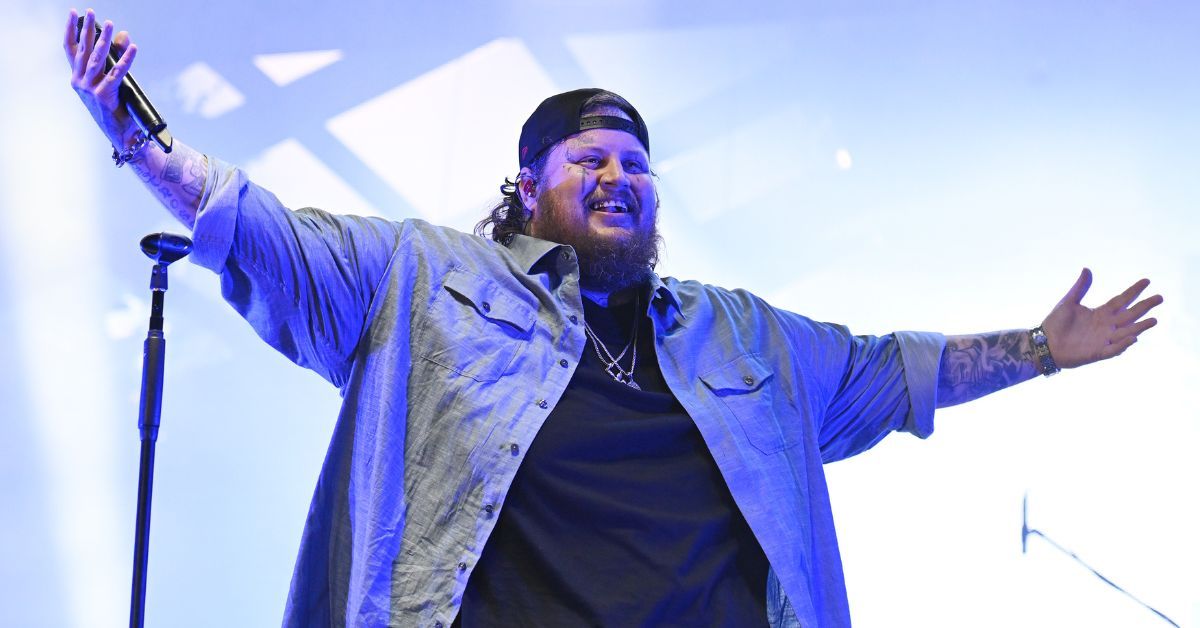 Jelly Roll posted to his Instagram, saying, "There is no greater reward for a singer and songwriter in Nashville, Tennessee, than to have the #1 song on country radio. Now imagine that happening to a guy that grew up in this town… a guy that, at every turn, the first 25 years of his life, made the wrong decision. Imagine everyone telling that guy he had no chance at country radio. 'You're too overweight, you have too many tattoos, they will never let another convicted criminal on country radio' – now imagine country radio proving everyone wrong and taking the chance on the song, the message and the man."
Related:Country Rapper Jelly Roll Has An Enormous Net Worth, But His Youtuber Wife Bunnie Xo Might Make More Than Him
Through his rise to fame, crossing genres, and hitting charts across the board, Jason DeFord has remained humble. Let's not forget that he came from quite literally the bottom and never stopped working towards his dream. It's not like he is the first celebrity with an addiction issue; sadly, not all of them make it through and find sobriety. A handful of comedians, in fact, have lost their lives to addiction.
Most recently, Jelly Roll showed off his star power by taking home the CMA Award for New Artist of the Year. It is likely only the beginning of what is to come from this dedicated artist.