Highlights
Speculation about Tom Cruise and Scientology persists, but he kept calm when asked about it on the red carpet.
There's a Scientology rule that conflicts fans about Cruise's connection to his daughter Suri, which Katie Holmes disagrees with.
Reports say Cruise can't contact Suri or Holmes due to Scientology's belief that members shouldn't associate with nonbelievers.
Speculation regarding Tom Cruise and his connection to Scientology won't go away. He actually kept surprisingly calm when asked a Sceintology question on the red carpet promoting Jack Reacher 2.
In the following, we're going to reveal a specific rule that has fans conflicted about Cruise's religious beliefs. We'll reveal what Tom has said about his connection to Suri, his daughter from his past relationship with Katie Holmes.
We're also going to reveal what Katie Holmes has said about this potential Scientology rule. It seems like Holmes is in a disagreement with the media on the matter. We'll take a closer look at that, and how Tom's other daughter has close connections to the Church of Scientology.
RELATED – Leah Remini Had To Step In At Tom Cruise And Katie Holmes' Wedding After Nobody Was Addressing Suri's Moment Of Distress
The stories of Tom Cruise and his broken relationship with daughter Suri are endless. According to reports, Cruise hasn't seen Suri in over a decade. It is said that Cruise himself revealed to lawyers that following his divorce from Katie Holmes, things were going to take a turn.
"Listen, when there is a divorce… things change. It's not an ideal scene. It's not an ideal situation."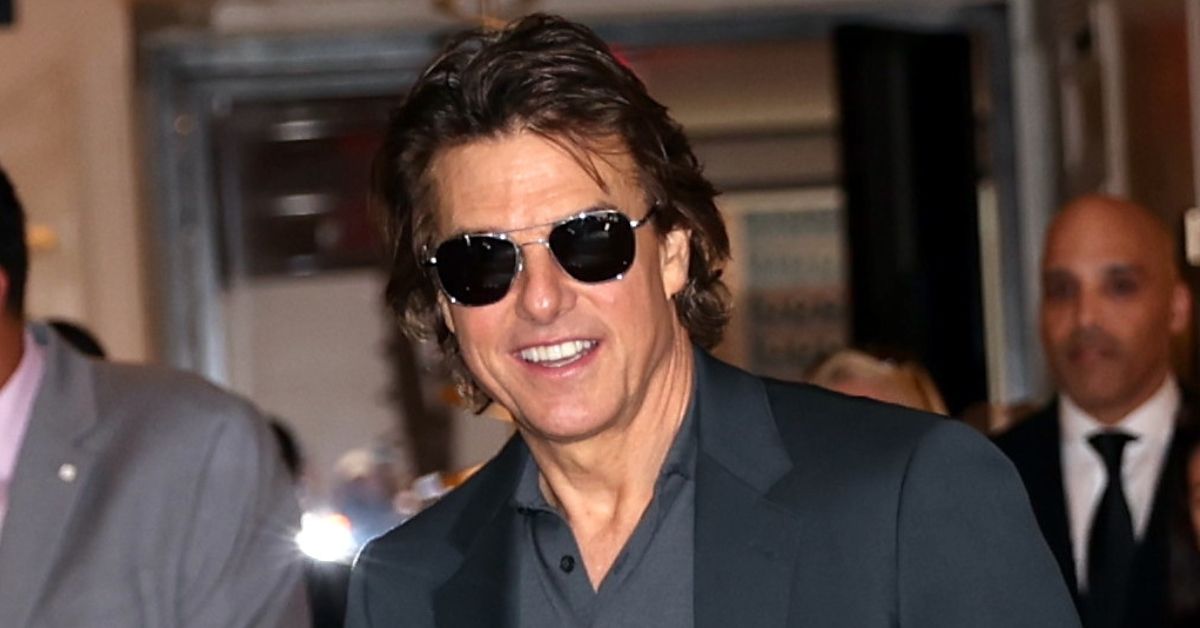 It is also said that because of Scientology rules, Cruise cannot keep in contact with Suri nor Katie Holmes because of the fact that they don't believe in the church's beliefs, along with the separation from Cruise.
Kidspot writes, "In 2016, Scientology was accused of keeping Tom and Suri apart. This was due to the church's rules, which prohibits its members from associating with people who aren't Scientologists. And because Holmes or Suri were nonbelievers, Cruise couldn't uphold a relationship with either of them."
RELATED – Leah Remini Revealed The Moment Katie Holmes Was Viewed As An Enemy By Scientology
Both Cruise and Holmes are still keeping the matter quiet. However, Katie did hint that fans shouldn't believe everything that is written by the media.
The media remains consistent with their coverage of the Tom Cruise and Katie Holmes story, despite the fact that the couple divorced years ago. Nonetheless, Katie broke her silence on claims that Tom Cruise has no part in Suri's life. Katie might've hinted to Express that the Mission: Impossible star is a lot more involved than most think.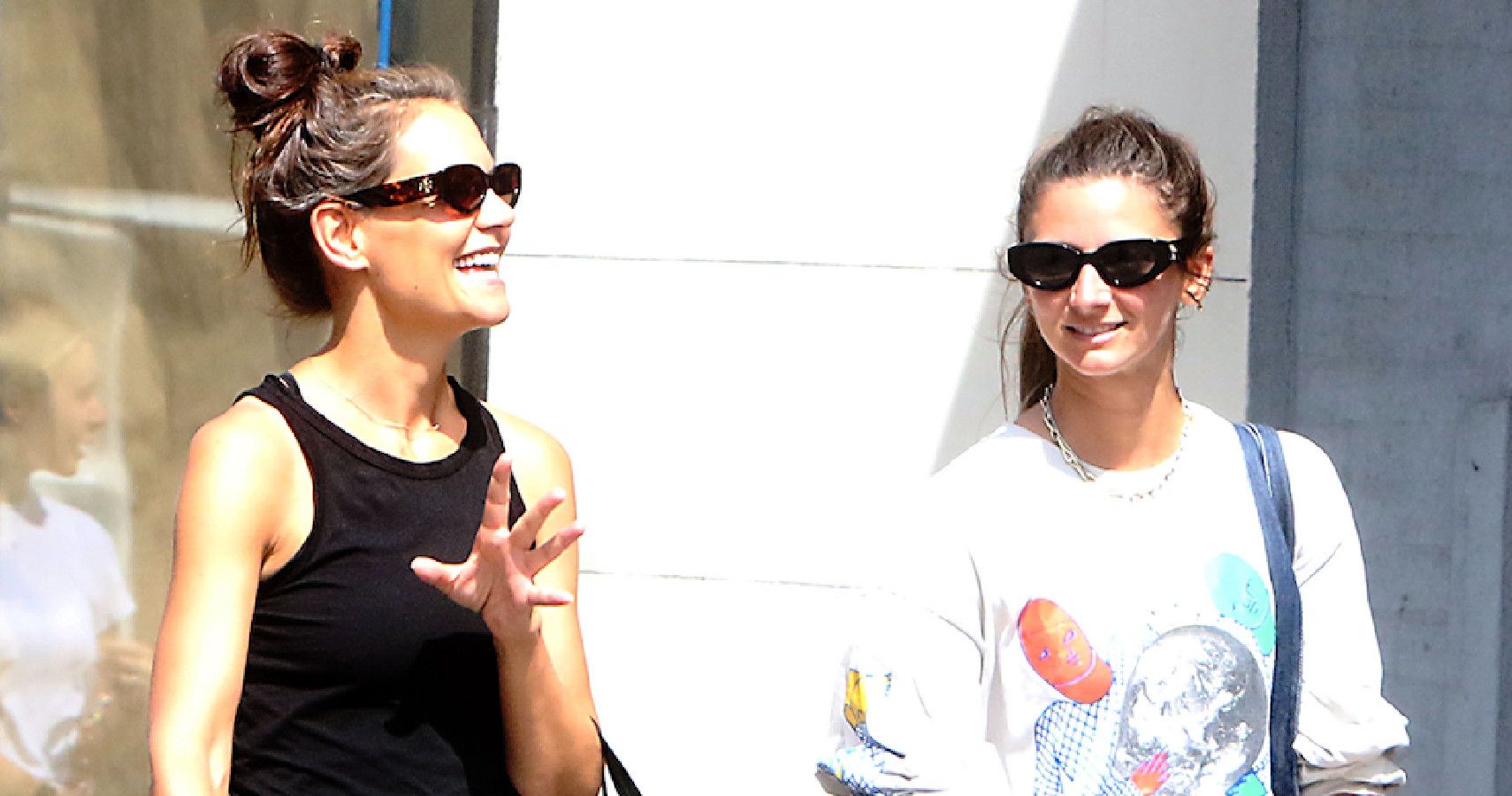 Express writes, "Katie's representatives told Express.co.uk that the claims currently being circulated are "full of inaccuracies", as she helps her daughter pick out schools."
RELATED – Tom Cruise No Longer Stands Close To People When Signing Autographs, And Fans Found Out Why
Holmes didn't go into further detail given the NDA she likely had to sign about anything related to Tom Cruise. Nonetheless, it seems like things are taking a troubling turn with Tom and Scientology, with several rumors about his exit. The actor has kept quiet about the matter, and in truth, it could just be pure speculation by the media.
In his latest words about the church, Cruise credited Scientology for treating him well and changing his life. It seems like his other family members agree. His daughter Isabella is a big advocate for the church, crediting Scteinolgoy for saving her life.
Tom Cruise's Other Daughter, Isabella, Has Close Connections To The Church Of Scientology
Tom Cruise has a close connection to his other children. However, Tom didn't influence them to join Scientology. According to Nicole Kidman, that was a decision they made themselves.
"Motherhood is about the journey. There are going to be incredible peaks and valleys, whether you are an adopting mother or a birth mother."
She continued: "What a child needs is love. They have made choices to be Scientologists. It's our job as a parent to always offer unconditional love."
As for Isabella, she spoke fondly about her experience with the church. She revealed what went into her deep training.
She explained how Scientology saved her life. "WE ALL NEED TO DO THIS. Wow. What an accomplishment. I've written this success many, many times over in my head. I want to get it just right. But now that it's time and I've forgotten many of my mentally penned notes, here comes the real one."
"This journey started with my training, and even that was a bullbait. I knew I needed it but every fibre of my being fought me on it. Said I was the PC [preclear], that if I did it I'd get nothing from it and many more delightful little criticisms. I was overwhelmed before I started."
Isabella admitted that things eventually took a turn, and it all started to get clear. "This IS what I had been searching for. The missing piece. Suddenly everything began to make sense. My metering… Wow. It became clear I actually knew my metering."
Clearly, Isabella has the opposite outlook compared to Suri.