Highlights
Taylor Swift and Selena Gomez have an enduring friendship that fans love.
Jennifer Lawrence and Emma Stone used to compete for roles but became close friends.
Stone struggled with jealousy towards Lawrence but they both realized they had different strengths and room for success in Hollywood.
It's unusual for celebrity friendships to stand the test of time. However, many Hollywood A-listers have beat the odds and still remain good friends after many years. Some iconic celebrity duos fans can't get enough of include Taylor Swift and Selena Gomez's time-defying friendship and Jennifer Lawrence and Emma Stone's wholesome friendship.
The two Academy Award-winning actresses have been friends for several years now and are still going strong. However, they've both admitted that, at the beginning of their careers, they used to compete with each other for roles. Luckily, they managed to put their rivalry behind them and become good friends in the process!
Related: Jennifer Lawrence Wasn't Thrilled About Her Oscar Win, Felt 'Out Of Control'
Emma Stone Beat Jennifer Lawrence To The Lead Role In Easy A
Though she had already starred in popular movies such as Superbad (2007) and Zombieland (2009), Emma Stone got her big break after making the 2010 movie Easy A. This was not only her first leading role but also the first role to earn her a nomination for the Golden Globe Awards. Of course, her career only got better after this role.
Unsurprisingly, Stone wasn't the only actress who knew that the role of Olive Penderghast in Easy A was a great career move. As it turns out, Jennifer Lawrence also auditioned for the role. "I auditioned for Easy A. I wanted it so bad," Lawrence admitted during The Hollywood Reporter's annual Actress Roundtable.
Related: Emma Stone Struggled At The Start Of Her Career, But She Wasn't Short On Family Money
Years later, the actresses began talking about many of the roles they auditioned for early on in their careers and realized they often went for the same roles.
"What was funny was [Stone] and I were going over and we were, like, 'Oh, I auditioned for that, too,'" said Lawrence. "It wasn't until the next day that I was, like, 'Oh, my God, I auditioned for Easy A,' like I didn't even remember it."
Emma Stone Admitted To Being Jealous Of Jennifer Lawrence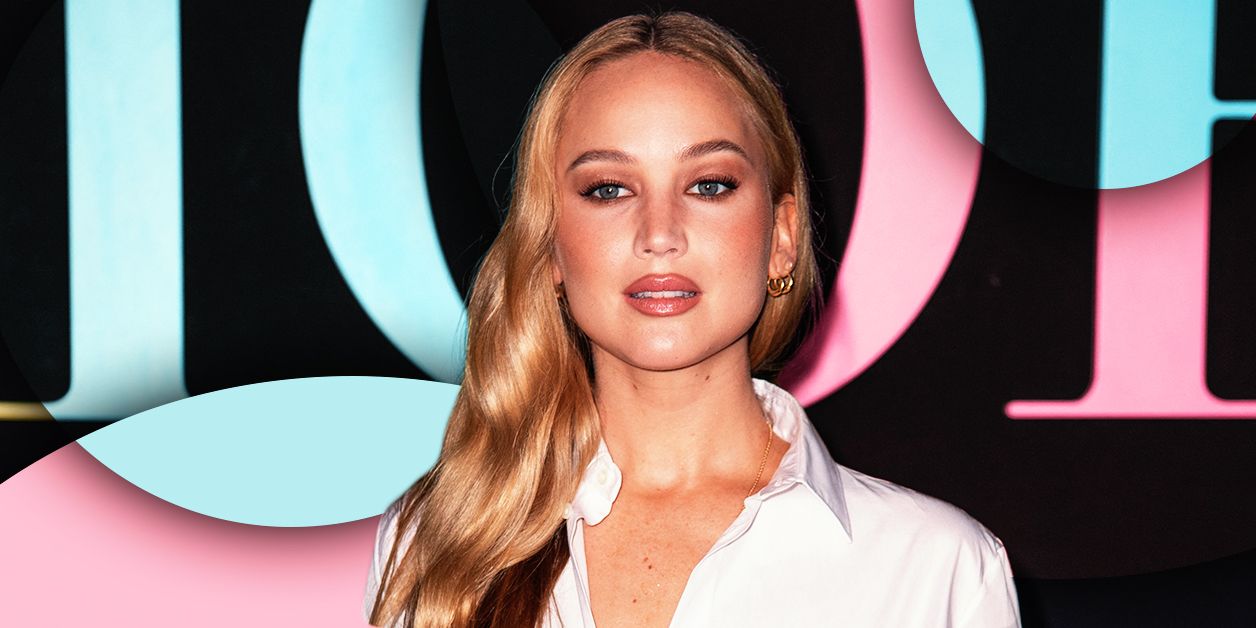 Despite beating her to the lead role in Easy A, Emma Stone admitted that she struggled at the start of her career with feeling jealous of Jennifer Lawrence. "She may not even know this," she told Vanity Fair in an email.
"But there was definitely a time early on when I was like 'OH HEY MY EGO IS GOING NUTS SHE'S SO GREAT AND VIBRANT AND TALENTED I'M SCREWED I'LL NEVER WORK AGAIN GOODBYE YELLOW BRICK ROAD.'"
It didn't help that the two actors would often audition for the same roles. Luckily, they both found their place in Hollywood as time went by. "Then I chilled the f—k out—and remembered we're completely different and there is room for everyone, even if it's an industry that doesn't really seem to support that idea up front," Stone said.
Related: Jennifer Lawrence's Terrible Film Experience Hints At A Hollywood Problem
For her part, Lawrence has also admitted that she used to feel like Stone was her competition. "If I wasn't her biggest fan, I would've Tonya Harding'd her in the kneecaps," The Hunger Games star told Vanity Fair.
Emma Stone and Jennifer Lawrence Became Friends Thanks To Woody Harrelson and A Stalker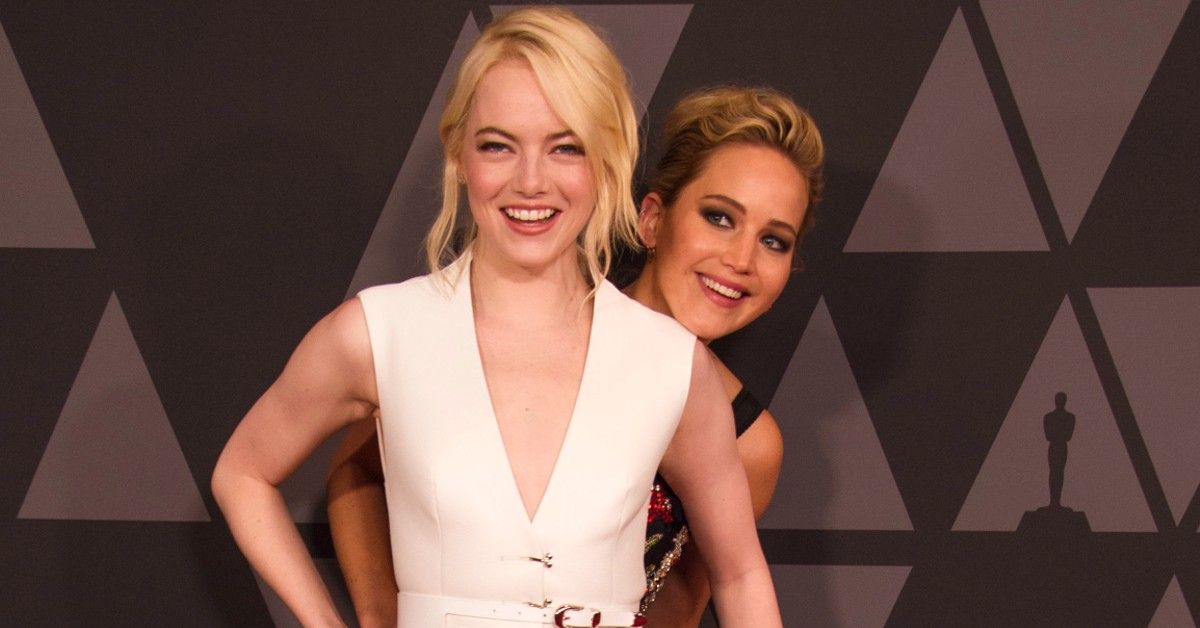 After years of rivalry, Emma Stone and Jennifer Lawrence finally became BFFs thanks to a mutual friend, actor Woody Harrelson. Stone, who had worked with the actor in Zombieland, asked him for Lawrence's number one day. However, The Hunger Games didn't have the best reaction. "I replied, 'Fuck off!'" Lawrence revealed on a cover story for Vanity Fair.
Surprisingly, that weird text exchange was the beginning of a wholesome friendship. "We've been really good friends ever since," Lawrence said, explaining how the two continued texting every day for a year after that. "I feel like it was our version of The Notebook—365 texts."
However, Stone and Lawrence didn't properly meet until after they realized they shared a strange connection. "Jennifer Lawrence and I both had the same stalker, John the Orchestra Guy," Stone admitted.
"He would text us both and say things like 'I'm running late on my way to the soundstage. Can you warm up the orchestra for me? Text me back and let me know you got this.' He wasn't really a stalker. He must have worked at a studio or something because he had a lot of people's numbers.
After a year of texting and sharing stories about their so-called stalker, the two decided to finally meet. "As she was driving to my house, she thought, Oh, my God, what if it's John the Orchestra Guy? And I thought, Oh, my God, what if it's John the Orchestra Guy?" Stone said. "So Jen calls me and says, 'I just want to make sure you're not John the Orchestra Guy.' I wasn't. And we met. It's our adorable love story." Luckily, their first meeting went well.
To this day, Stone and Lawrence's friendship is still going strong. "We both really do love each other and care about each other as people, beyond being actors. I support her completely when it comes to work and I feel the same from her, but I know we'd be friends even if we didn't do the same job," Stone told Vanity Fair.