Highlights
Stephen Colbert faced a potential lawsuit from Viacom for using his character from The Colbert Report on The Late Show.
Viacom claimed that the character was their intellectual property and threatened to sue CBS and Colbert.
Colbert was forced to retire his Colbert Report character, which he announced on the show, and had to make significant changes behind the scenes.
Throughout his years on the Late Show, Stephen Colbert has had so many interesting guests. Some interviews, however, did not go to plan. Who can forget the time Richard Branson wasn't pleased with the amount of time he was given to plug his company. It would lead to Colbert getting soaked with water because of his guest…
That was far from Colbert's worst moment. As we're going to reveal in the following, the Late Show host struggled at the start, and it would almost lead to a major lawsuit from his former employer. We're going to reveal what went down, and why Colbert was banned from using his character on the Late Show.
RELATED – Stephen Colbert Surprisingly Stuck Up For His Controversial Guest Once The Boos Started Accumulating
This might've been one of the more bizarre segments ever on the Late Show. Stephen Colbert discussed how he was facing heat from a certain network given the character he was portraying on the Late Show.
Now Colbert didn't name any names, but fans are well aware he was referring to his former employer Viacom and Comedy Central. The opposite network felt as though Colbert's work on the Late Show was starting to resemble his work on The Colbert Report. This caused the network to threaten CBS and Colbert with a lawsuit… One that just seems outright bizarre.
The outcome, Colbert was forced to retire his Colbert Report character.
Colbert said on the show, "This is true, immediately after that show, CBS' top lawyer was contacted by the top lawyer from another company to say that the character Stephen Colbert is their intellectual property. Which is surprising because I never considered that guy much of an intellectual. So it is with a heavy heart that I announce that thanks to corporate lawyers, the character of Stephen Colbert, host of The Colbert Report, will never be seen again."
The announcement was, of course, met with a string of views, and the host agreed.
"I feel the same way but what can I do? The lawyers have spoken. I cannot reasonably argue I own my face or name."
RELATED – Matthew Perry Revealed With Stephen Colbert The Celebrity Death That Caused Him To Put A Hole Through Jennifer Aniston's Dressing Room
A tough moment for Colbert and one that caused him to make major changes behind the scenes.
Back in the summer of 2016, The Hollywood Reporter discussed the legitimacy of Viacom really stopping Stephen Colbert from playing Stephen Colbert. The biggest issue at hand was the fact that the show owns the legal properties of certain creative ideas. Something similar took place on The Daily Show, as Craig Kilborn was upset that his questions segment continued on.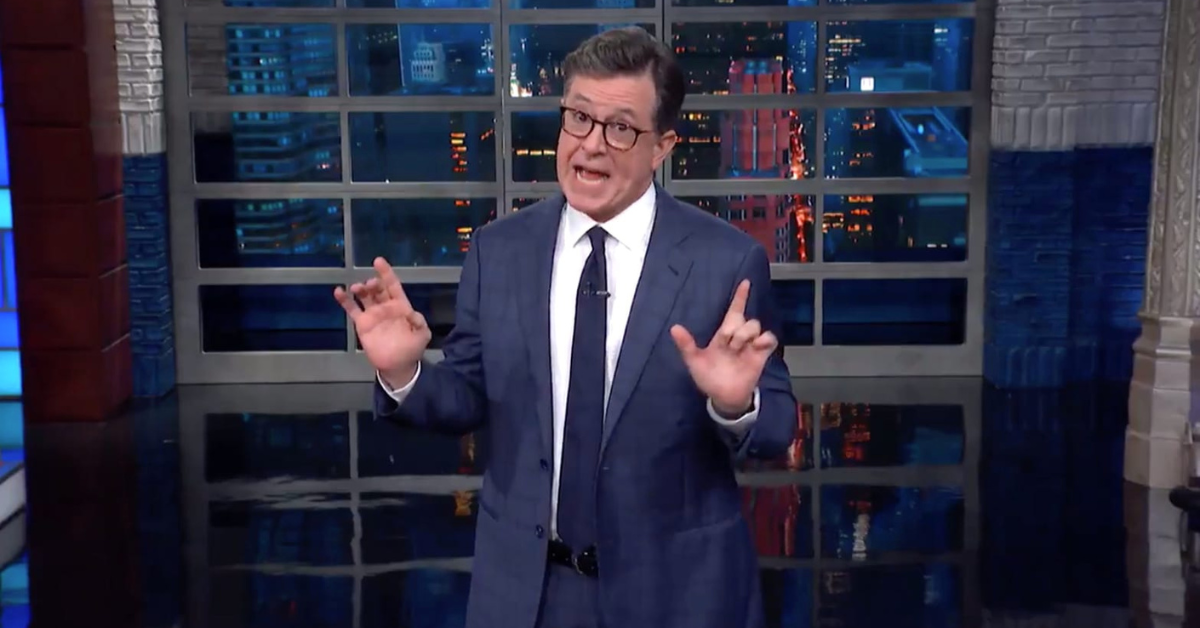 However, Jon Stewart had the right, given that it was apparently an executive producer that suggested it be used on the show.
As for Colbert's situation, THR noted that it could've turned into quite a court battle.
The publication wrote, "Nothing is quite like the budding controversy over "Stephen Colbert," which has the potential of becoming one of the all-time great cases concerning split personality, and not only due to the nature of the character itself. After all, Viacom would be suing CBS. Both companies are substantially owned by Sumner Redstone. In 2005, the same year that The Colbert Report premiered on Comedy Central, Viacom spun off from CBS."
RELATED – Stephen Colbert Went Off Script With Jennifer Aniston And Asked Permission To Talk About Her Outfit
Given the fact that Colbert dropped the character, matched with the connection between the two networks, a lawsuit wasn't put in place. Things could've gotten very complicated, thankfully, it wasn't taken to the extreme and Colbert was able to enjoy success without it.
Stephen Colbert Admitted His First Six Months As The Late Show Host Was A Complete Nightmare
Stephen Colbert dropped his alter-ego. However, the transition to late night television wasn't a smooth one at the start. Colbert had a terrible first six months on the Late Show, struggling to find his groove under a different role.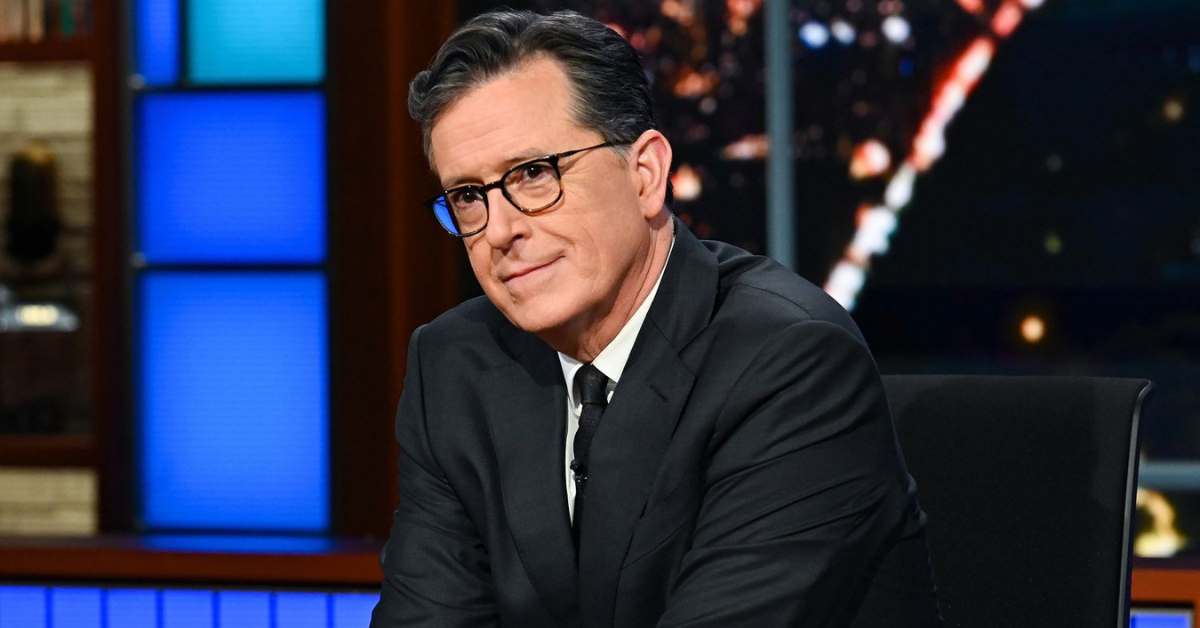 The host admitted that part of the struggle was because he didn't know how to play his real-life self. Prior, the host was playing a character on The Colbert Report.
He admitted, "My biggest fear was that people wouldn't come back and notice, they wouldn't see that I had finally found what I wanted the show to be," Colbert said.
"Those first six months felt terrible because you're having to reinvent a new way to do the show, I had never my entire life done anything as myself, I had always done something in character, I was an actor. It was the first time I had to be me, I didn't know if I could do that, so I had to learn to do something I'd never done before with a camera in front of me, on live television, in front of a massive audience."
It turned out to be a blessing that Colbert dropped his previous character as it finally allowed him to play himself, without the stress of a character in mind.