Highlights
Judi Dench, one of Britain's greatest actors, has been diagnosed with age-related macular degeneration, which has significantly affected her eyesight.
Despite her deteriorating vision, Dench continues to act and has found alternative ways to learn her lines, though she admits it can be challenging and dependent on others.
Dench has no plans to retire from Hollywood and wants to continue working as much as possible, driven by her fear of boredom and desire to showcase her talent to the audience.
Judi Dench has been acting for over six decades now. Dench made her professional debut with the Old Vic Company in the late 1950s. She gained plenty of popularity and critical acclaim by performing in several of Shakespeare's stage plays.
However, she didn't get her big break until she starred in the film The Third Secret in 1964. Now, she's become one of Britain's greatest actors of all time. Over the course of her career, Dench has won many awards, including an Academy Award for her performance as Queen Elizabeth I in Shakespeare in Love (1998), a Tony Award, two Golden Globe Awards, and ​​four British Academy Television Awards.
Throughout the years, Judi Dench has appeared in many popular movies and TV shows, including Notes on a Scandal, Skyfall, Casino Royale, and most recently, Spirited Away. However, the actress seems to have taken a break from acting this year. With no new projects in sight, fans are concerned about the actress' retirement. However, Dench has admitted that she has no plans of quitting Hollywood any time soon, despite her declining sight.
Related: 10 Biggest Celebrity Hiatuses (Why They Left Showbiz & Why They Came Back)
Judi Dench Was Diagnosed With A Degenerative Eye Condition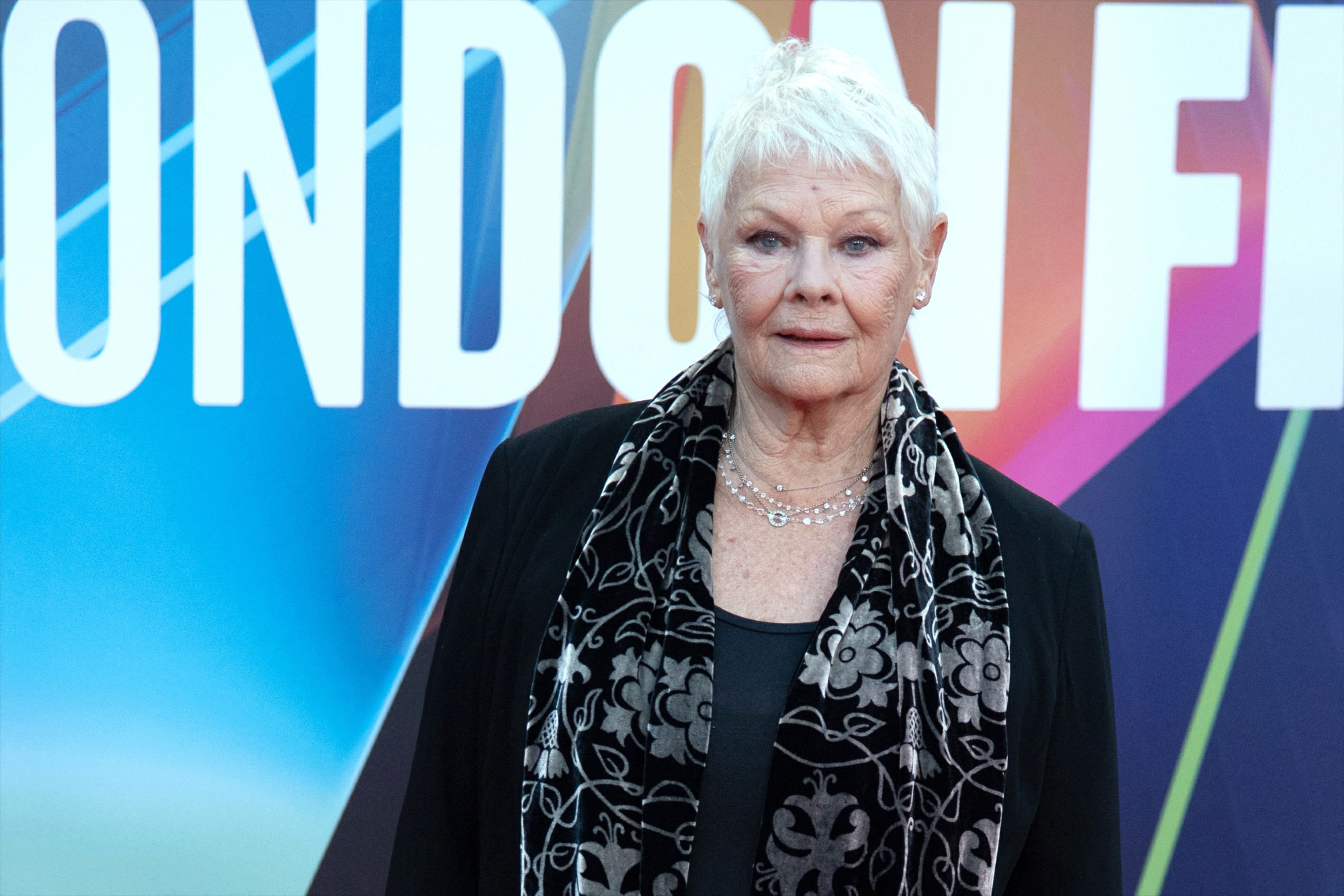 In 2012, actress Judi Dench was diagnosed with age-related macular degeneration. According to the National Eye Institute, AMD affects a person's central vision, which is used to identify details straight ahead of our eyesight. Over time, the progressive loss of central vision this can make it very hard to recognize faces, read, and even drive.
Dench's condition has significantly worsened over the years. Over a decade ago, the actress admitted that she had to give up driving because her eyesight was too poor. More recently, the Academy Award winner revealed that her partner, David Mills, has had to cut up her food because she couldn't see it on the plate on more than one occasion. "He cut it up and handed something to me on a fork and that's the way I ate it," she explained during an interview with BBC Two's Louis Theroux.
Related: Popular Musicians Who Battled Serious Diseases
On several occasions, Dench has admitted that her poor eyesight makes acting specially difficult.
"It has become impossible and because I have a photographic memory, I need to find a machine that not only teaches me my lines, but also tells me where they appear on the page," Dench said during an appearance on The Graham Norton Show (via Deadline). "I used to find it very easy to learn lines and remember them. I could do the whole of [Shakespeare's] Twelfth Night right now."
Judi Dench "Can't See Much" On Movie Sets But Won't Stop Acting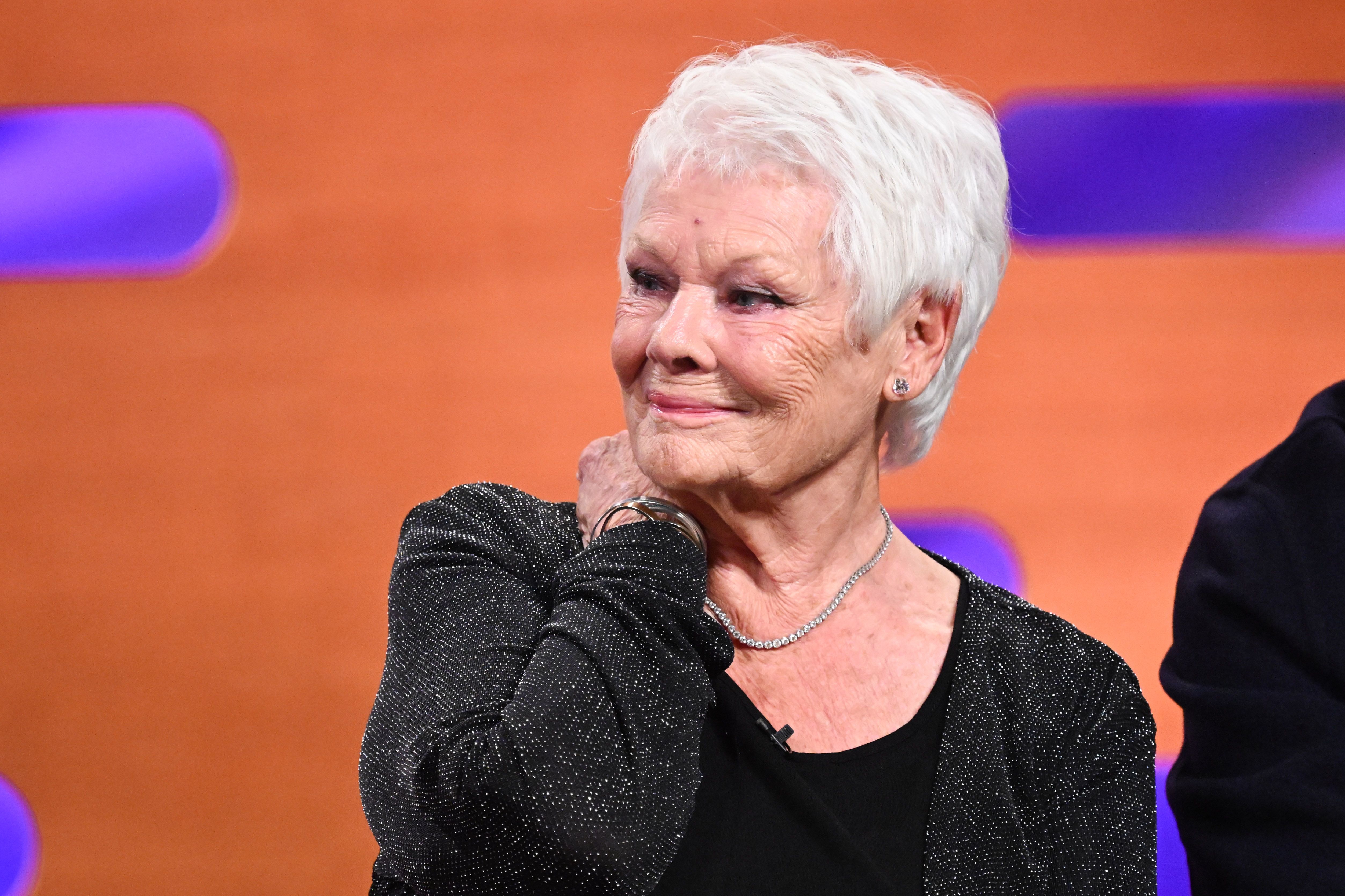 Judi Dench's poor eyesight not only makes it harder to learn her lines. Luckily, the actress has found a way around this problem.
"You find a way of just getting about and getting over the things that you find very difficult," Dench told The Guardian. "I've had to find another way of learning lines and things, which is having great friends of mine repeat them to me over and over and over again. So, I have to learn through repetition, and I just hope that people won't notice too much if all the lines are completely hopeless!"
However, the actress has admitted that being "dependent on people" to learn her lines can feel as "gasthly" at times.
Moreover, the actress admitted that, with her deteriorating eye sight, he has a hard time working on movie sets. "I can't see on a film set any more," Dench told Notebook magazine. "And I can't see to read. So I can't see much. But, you know, you just deal with it. Get on."
Related: Here's Why Hilary Swank And These 14 Actors Are Not Getting Cast Anymore
Despite her struggles, Dench has been able to work steadily in the last decade since her diagnosis. In recent years, the actress has appeared in movies such as Off the Rails, Blithe Spirit, Allelujah, and Spirited Away. She even earned an Academy Award nomination for her performance in the 2021 movie Belfast. And this won't be the last we see of her, as Dench says she wants to work "as much as I can."
Judi Dench Has No Plans To Retire From Hollywood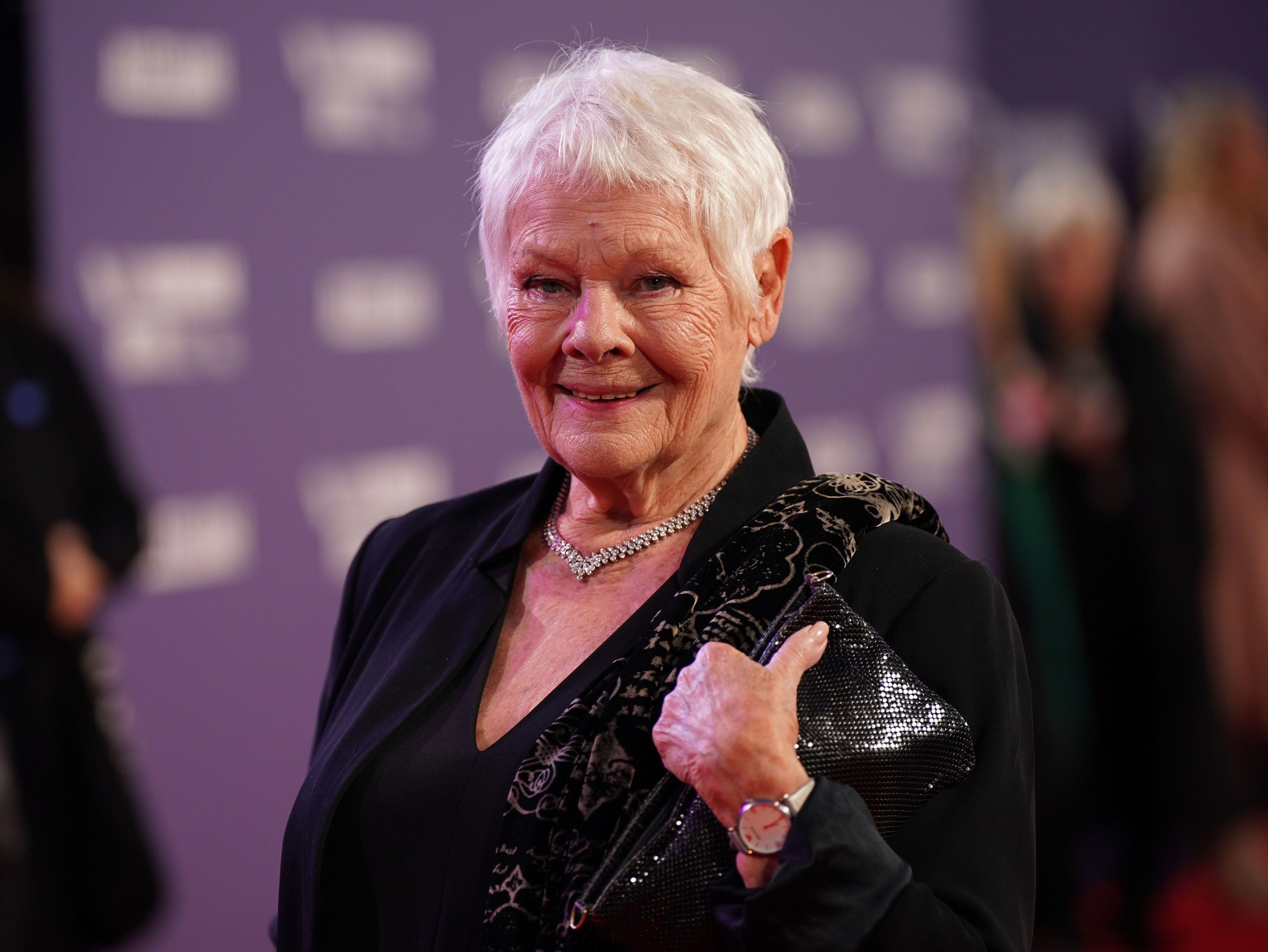 Ever since she was first diagnosed with AMD, Judi Dench has struggled to work. Her poor eyesight makes it harder to read her lines and even walk around movie sets. Despite this, the actress doesn't want to retire yet. "I don't want to retire. I'm not doing much at the moment because I can't see. It's bad," Dench revealed to Louis Theroux during an interview.
The actress even added that, despite not being able to see much, she's still trying to find ways to act because she has an "irrational fear of boredom." She believes she still has plenty to show the audience.
"That's why I now have this tattoo that says 'carpe diem,'" said Dench. "That's what we should live by." Although she hasn't worked on any new projects this year, hopefully we'll get to see more of the great Judi Dench in the future.