Highlights
Sylvester Stallone regrets a major decision in a Rocky movie.
Stallone believes Rocky V and Rocky Balboa would have played out differently had he not changed the franchise.
Carl Weathers, who played Apollo Creed, thinks a spinoff of Creed or a prequel to Rocky and Creed's life would have made sense.
Over the last several years, Sylvester Stallone's personal life has been in the spotlight. The reason for that is Stallone has starred in a reality show, a documentary, and fans were fascinated when Pamela Anderson claimed he tried to make her his girlfriend.
However, Stallone's movies continue to be relevant with the Rambo movies taking over Netflix. Sadly for Stallone, however, he refused to watch Creed 3 for a disappointing reason. On top of that, Stallone also revealed that he believes a decision he made a long time ago made the Rocky franchise worse.
What Does Sylvester Stallone Regret About Rocky IV?
By the time Rocky IV was produced in the mid-'80s, the filmmakers had a major stumbling block to overcome. After Apollo Creed and Clubber Lang, Rocky IV needed to introduce a new rival for the franchise's lead character who seemed like a major threat.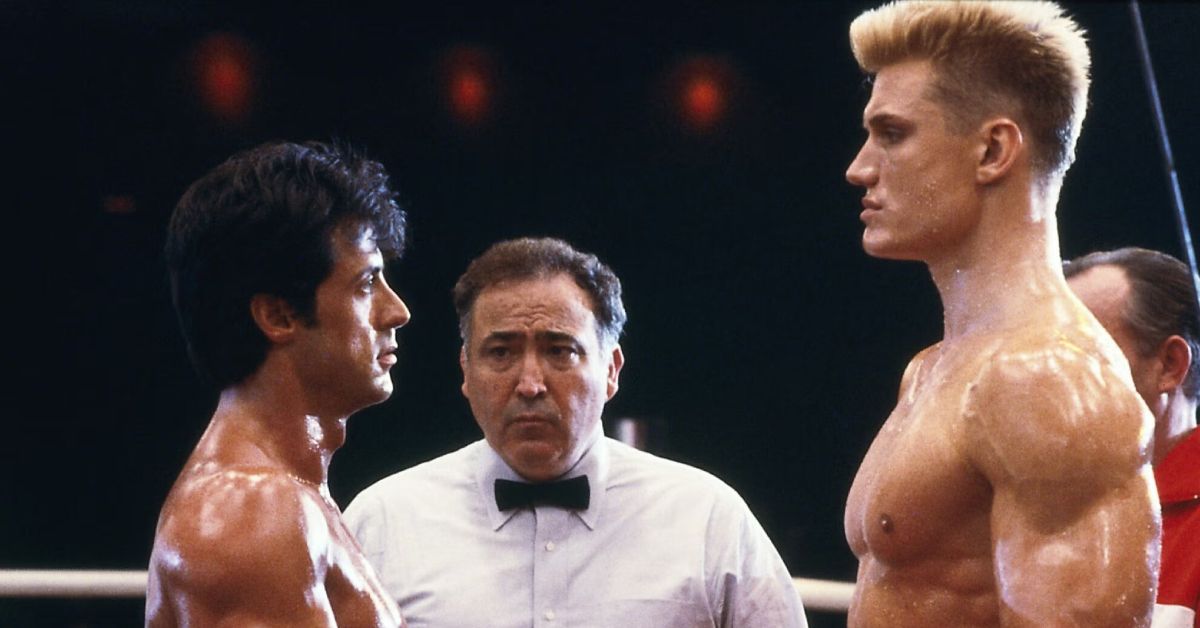 Ultimately, Sylvester Stallone and everyone else behind Rocky IV crafted a character that was a very believable threat to Rocky Balboa. Part of the way Stallone did that was by having that character, Ivan Drago, dispatch one of the most legendary characters in sports movie history.
After Apollo Creed was introduced in Rocky, the character met his untimely demise in Rocky IV. During the fourth movie in the series, Creed loses his life in the boxing ring because of how powerful Drago's punches were.
Seeing Drago take Creed's life and not feel an ounce of remorse arguably cemented the character's legacy. However, decades after Rocky IV was released, Stallone revealed that he deeply regrets having Apollo Creed die in the movie.
Related: Did Sylvester Stallone's Dating Pressures Influence His Daughters' Decision To Star In A Kardashian-Like Reality Show?
In 2021, Stallone put together a director's cut of the movie he titled Rocky IV: Rocky vs Drago. When Stallone was promoting this new version of his classic film, he was interviewed about Rocky IV.
During the resulting conversation, Stallone revealed that if he could make the decision these days, he wouldn't have killed off Apollo Creed. Instead, he would have turned Apollo Creed into a corner man for Rocky Balboa.
"It was foolish. I thought I needed that kind of springboard to project the drama on this really great powerful velocity forward. Him in a wheelchair, he would have assumed the role of Mickey. Now that his physicality has been diminished, we would have seen a different side of him."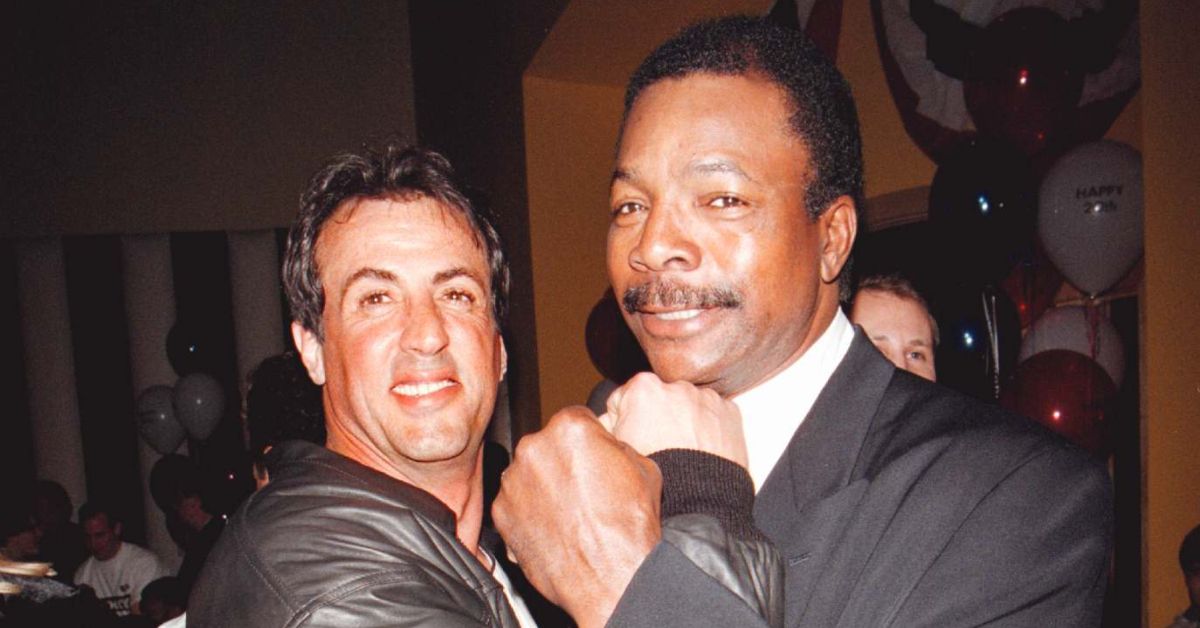 During the same conversation, Stallone went on to explain what kind of role Apollo Creed could have had during the rest of Rocky IV. While Stallone thinks Creed should have survived, he still would have had the character pay a hefty price for getting in the ring with Drago.
"He could have opened up to all these other things that we didn't even know about because he's now in a wheelchair. And he would have kind of been a father figure, mentor, brother. It would have been really great."
After speaking about how different Rocky IV could have been if Creed survived, Stallone spoke about the rest of the franchise. Based on how Stallone sees things now, he believes that Rocky V and Rocky Balboa would have been played out very differently with Apollo Creed involved.
Related: Here's What Michael B. Jordan Really Thinks Of Jonathan Majors After Making Creed 3 Together
Of course, fans of the Creed movies loved seeing Rocky Balboa coaching his former rival's son to boxing supremacy. However, it is easy to imagine how powerful it could have been if Apollo Creed had been part of the process too.
If anyone thinks that Stallone's regret over Apollo Creed's passing was a feeling he only briefly had, that certainly isn't the case. After all, when Stallone posted about Carl Weathers' birthday in 2019, he wrote about regretting his decision to have Apollo Creed die.
"I have to admit I regret having Apollo passing away so soon. He was Irreplaceable…"
What Does Carl Weathers Think About Creed?
Before Creed was released, Carl Weathers was interviewed by Crave Online. During the resulting conversation, Weathers spoke about what he thought about the Creed movie being produced. At that time, Weathers hadn't seen the movie yet.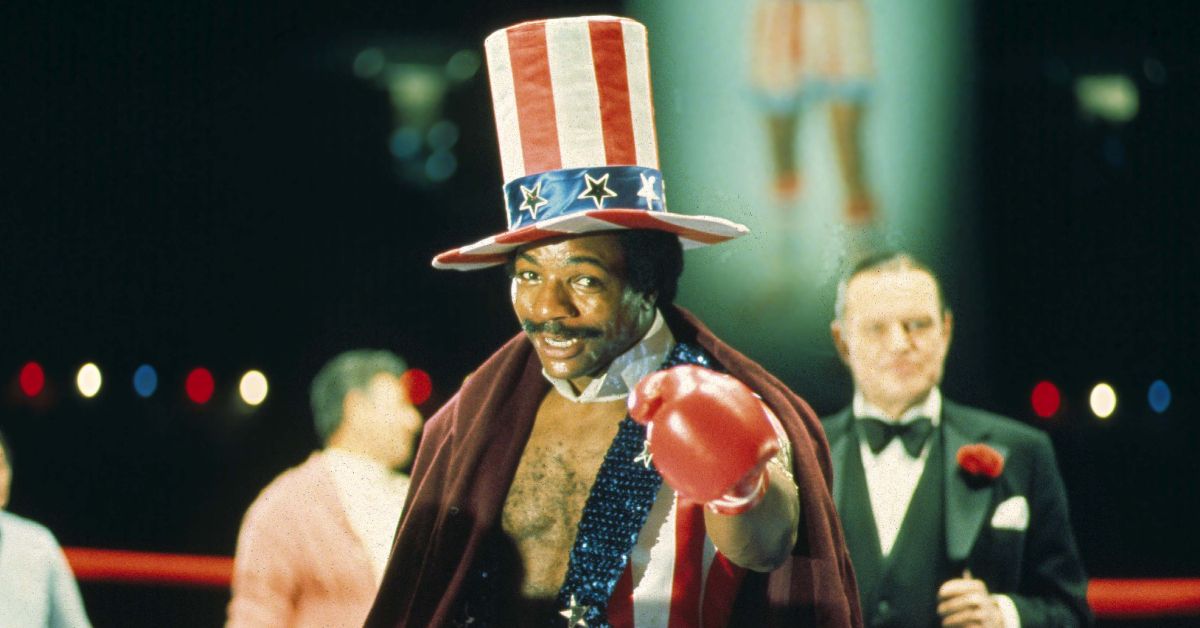 "I think it could be wonderful, if it's pulled off today with the kind of energy and I guess passion that we worked with, why not? I was always in favor of trying to do a spinoff of Creed when I was this young actor and I was looking for something else to do."
Weathers continued, "That made perfect sense to me to do a spinoff of Creed or to do a prequel to Rocky and Creed's life, but that didn't get any traction from anyone. So why not have Creed's gone, long live Creed?"
Related: Scarlet Rose Stallone's Relationship With Boyfriend Louis Masquelier-Page Is Kept A Secret: Here's What He's Unintentionally Revealed About It
During that same interview, Weathers spoke about what he thought about Michael B. Jordan taking the Creed name on.
"I've met Michael B. and we actually met at a celebrity poker tournament to contribute to Lupus. Really, really sweet young guy and I had of course seen him in the movie shot up in Oakland that he got a lot of acclaim for, Fruitvale Station. So really nice, young guy and really wonderful actor. I can't imagine him not doing a good job in [Creed]."
How successful was Creed according to The Numbers?
| | | |
| --- | --- | --- |
| Creed | 2015 | |
| Production Budget: $37,000,000 | Domestic Box Office: $109,767,581 | Worldwide Box Office: $173,567,581 |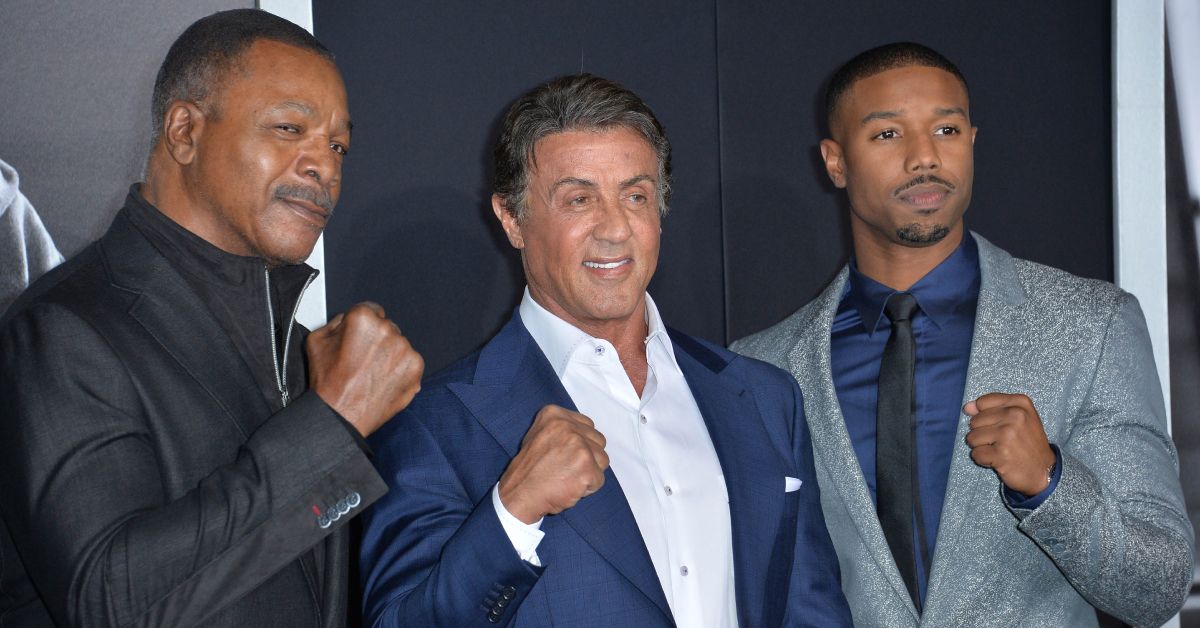 Once Weathers finally got the chance to see Creed, he went on the website then known as Twitter to offer his praise for Jordan's performance. "@michaelb4jordan You did well for the CREED name! Congrats on great job, my friend! May your success continue. #BePeace"
In a separate post, Weathers yet again praised Michael B. Jordan. On top of that, Weathers expressed his admiration for Sylvester Stallone and Creed's acclaimed director, Ryan Coogler.
"Michael B's CREED will entertain a lot of people. Coogler did a great job. Sly's never been better. Go see it! #BePeace"