Highlights
Stephen Colbert had a memorable and awkward interview with Philip Mudd, who criticized TV while promoting his book on Colbert's TV show.
Colbert tried to change the subject, but it was clear that the interview had gone off the rails and tensions remained between the two.
This interview was not the worst for Colbert, as he had other forgettable moments with Richard Branson and Diane Keaton, where things also went awry.
Looking back, Stephen Colbert has a long list of memorable interviews. Some were very surprising for fans, like the time Donald Trump came on, despite Colbert's bashing of the former President in the past. Colbert even apologized to Trump during their rare interview, but admitted after the fact that he'd never bring Trump on again as a guest. According to Colbert, Donald was very different backstage compared to in front of the camera.
In the following, we're going to take a closer look at yet another problematic interview for Colbert. Things were going just fine, but take a turn after a certain guest makes a comment about television.
Colbert wasn't impressed given that the guest was plugging his book on TV. We'll take a look back at the awkward exchange, and how things turned completely awkward between the two from then on.
RELATED – Stephen Colbert Surprisingly Stuck Up For His Controversial Guest Once The Boos Started Accumulating
Philip Mudd Revealed He Never Watched TV, And Stephen Colbert Had Quite The Comeback
Stephen Colbert had some awkward interviews in the past, but according to the LA Times, this one back in the fall of 2013 might've been Colbert's most awkward interview ever.
Things started off completely fine between Colbert and the deputy director of the CIA's counter-terrorist center and senior intelligence advisor at the FBI, Philip Mudd.
The interview started off on an interesting note with the guest discussing the importance of human informants when fighting terrorism.
However, things take a turn when Colbert jokingly mentions that TVs are spying on people. Mudd's response was not appreciated by fans and Colbert.
He said, "American culture has a lot to offer. We got great books, we got great people, we got great cafes, great food," Mudd explained. "About 18 down on that list for me is TV, which turns your brain into cotton candy. So I decided 20 years ago, dump it."
The answer was a curious one for Colbert, given that Mudd was on his TV show plugging his book. "We're not on Broadway right now. TV is selling your book right now. You want to amend that in any way?"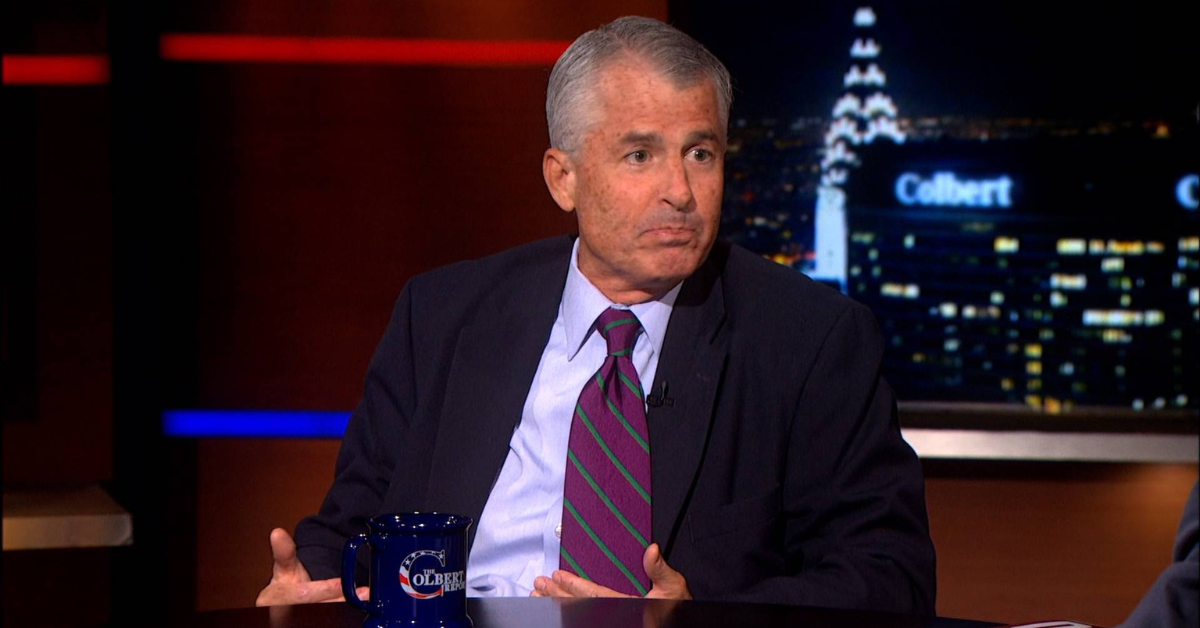 RELATED – Matthew Perry Revealed With Stephen Colbert The Celebrity Death That Caused Him To Put A Hole Through Jennifer Aniston's Dressing Room
Mudd's answer to Colbert's question was a straight no, with a serious look on his face, telling the host to go read a book. He would also reveal that he never watched Colbert's show… Not the best way to plug your book and the guy that gave you a platform for it…
Stephen Colbert Tried To Change Subject But It Was Already Clear The Interview Was Off The Rails
Credit to Colbert, who does his best to change the subject following the awkward exchange between the two. However, despite Stephen's best efforts, it was evident that the interview was off the rails at this point. The host brings up a completely different topic, discussing problems in Syria over a decade ago. However, it seems like the guest wasn't over the problematic moment between the two.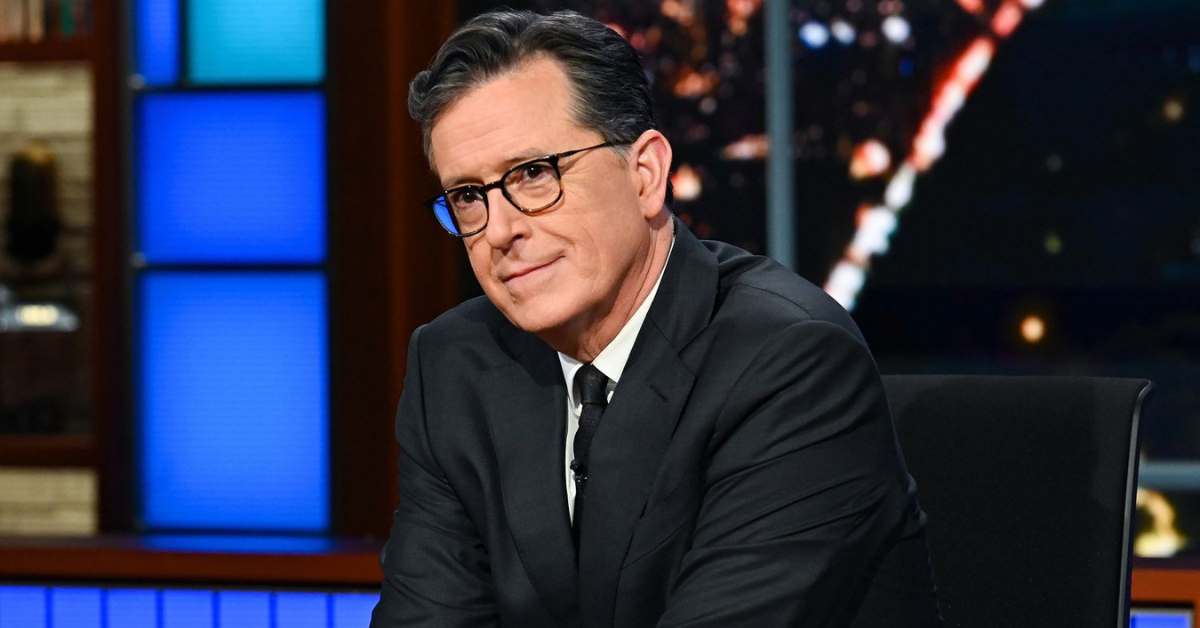 The LA Times writes about the rest of the interview, "Sensing that it was time to move on, the host switched to the apparently far less heated subjects of Syria, torture and extraordinary rendition. Mudd could barely disguise his contempt for Colbert, who nevertheless pressed on mightily with his frequently very tough questions. Someone get this guy a job in the CIA."
RELATED – Stephen Colbert Went Off Script With Jennifer Aniston And Asked Permission To Talk About Her Outfit
A tough interview for the host and certainly among his most awkward. However, it doesn't fall under the category of the very worst. There are several other interviews that didn't go Colbert's way either.
Stephen Colbert Had Other Forgettable Interview Moments
Colbert had other forgettable moments. One of them was with his billionaire guest, Richard Branson who wasn't pleased with the amount of time he was given to plug his book. Although the interview was fine, the moment that saw Colbert get soaked with water because of Branson was not… Those in the audience felt as though this wasn't a skit, and that Branson was genuinely upset he didn't get a chance to promote his airline company.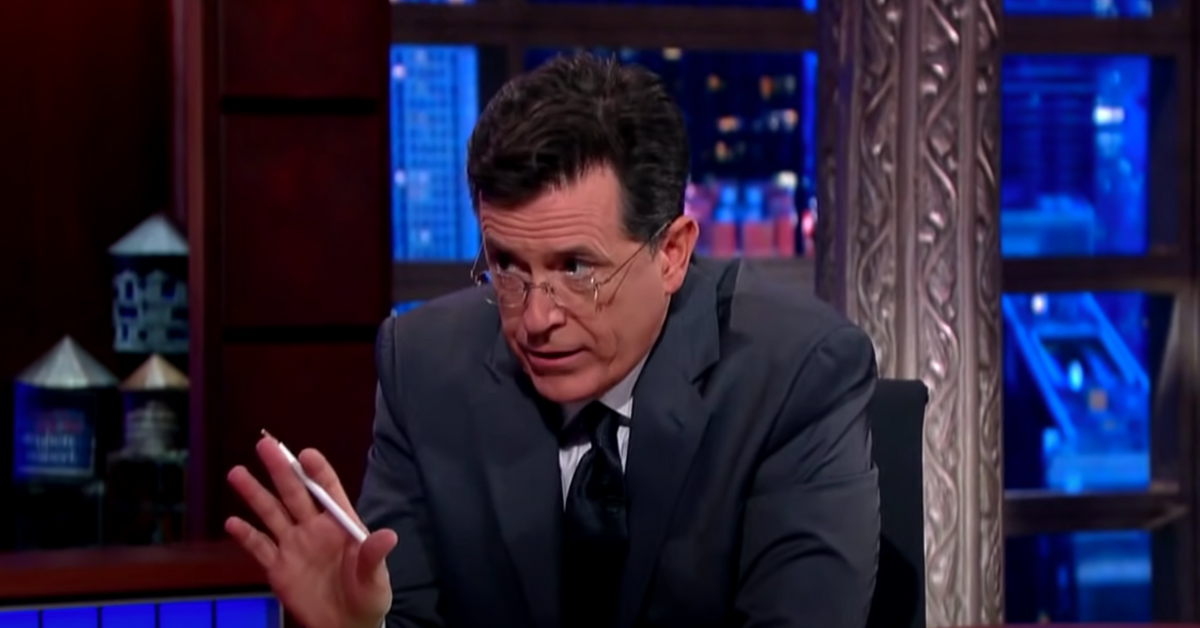 Things might've been worse for Colbert during his chat with Diane Keaton… Throughout the interview, Keaton seemed to be off the rails a little bit. Things took a bad turn at the end of the interview when Keaton accuses Colbert of harassment during their awkward interview.
She says after a hug exchange, "Oh my god," she says while smacking Colbert in the chest. "I'm bringing you up on charges, you touched me." Colbert jokingly responds, "As well you should. We're gonna makeout as soon as the cameras go off."
Once again, Colbert did his best to downplay the situation, but it was already far too late…