Highlights
Stephen Colbert has had his fair share of controversial moments on the Late Show, including an awkward interview with Diane Keaton where she accused him of harassment.
Fans had mixed reactions to the interview between Colbert and Keaton, with some defending Colbert and others questioning Keaton's sobriety during the interview.
While Stephen Colbert has rarely spoken negatively about his guests, he admitted that he wouldn't bring former President Donald Trump back on the show due to his disappointing persona and behavior behind the scenes.
Throughout the history of The Late Show, Stephen Colbert has taken on so many different topics and guests. Not everyone guest on the show went to plan. Take Ted Cruz as an example. Stephen Colbert had to stick up for his guest once the boos started accumulating.
In truth, this was far from Colbert's only controversial moment on the show. In the following, we're going to take a closer look at an awkward interview that took place between Colbert and Diane Keaton. A lot of fans noticed that Keaton was rather odd during the interview. However, things took a bad turn at the end of the chat during Colbert's exit speech.
We're going to reveal what took place, and why Keaton blasted Colbert for harassing her.
RELATED – Anderson Cooper Had To Stop His Question With Stephen Colbert And Hold Back Tears Acknowledging His Guest's Traumatic Past
Diane Keaton Accused Stephen Colbert Of Harassment Following Their Hug
Stephen Colbert is a tremendous host, but he isn't immune to awkward circumstances like the rest of us. The only difference is that Colbert is being watched by millions at home…
However, this moment in particular had fans conflicted with what exactly had taken place during the end of the interview. Keaton was promoting her memoir at the time. The interview comes to an end with the two sharing a hug, but that's when things got weird. Following the hug, Keaton accuses Colbert of harassment.
She says, "Oh my god," she says while smacking Colbert in the chest. "I'm bringing you up on charges, you touched me." Colbert jokingly responds, "As well you should. We're gonna makeout as soon as the cameras go off."
At that point, Keaton looked completely out of it, and would also try to exit the stage despite the fact that Colbert hadn't quite signed off the show yet. It was all very hard to watch.
RELATED – During His Last Interview With Stephen Colbert, Matthew Perry Discussed The Emotional Reason He Didn't Appear In Don't Look Up
Looking back at what had taken place between the two, fans had mixed reactions to the moment.
Fans Agreed That The Interview Was Odd, And Defended Stephen Colbert
Fans had lots of different opinions as to what had taken place. One fan in particular credited Colbert for not taking himself so seriously during such interviews.
"I sincerely doubt it, there's so many comments on this page portraying him as someone who takes himself and his show really seriously and expects the best behaviour from everybody. He's a comedian, it's all a persona, he takes none of it seriously, he just wants laughs, and I doubt he was 'pissed' at anybody, even her, because it was hilarious, and challenging, he's not the sort of person who'd be offended by this sort of thing."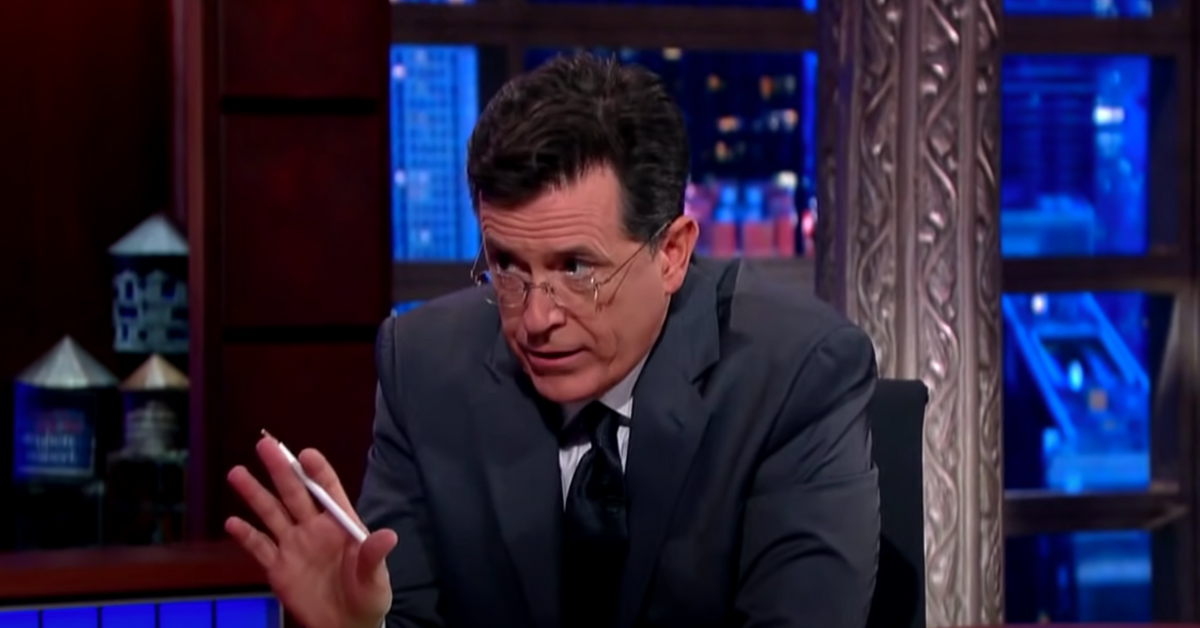 Another fan in the comment section of the YouTube video mentions that Keaton might not have been sober during the interview.
"She's wasted, obviously. This is hilarious, he so wasn't ready for this. It's good to see a guest who keeps him on his toes."
"So I'm not alone! That was the strongest interview I've seen. She was serious and rude one minute and laughing the next. I walked away from that not liking her at all. She's crazy and I used to like her," another fan wrote.
RELATED – Stephen Colbert Walked Off The Set Of The View But Dropped His Character And Showed His Emotional Side When He Returned
Clearly, fans had a lot to say about the interview. However, when speaking about guests he'd never bring back, Keaton didn't make the list. Instead, that "honor" went to one person, specifically.
Stephen Colbert Had Other Forgettable Interviews, Including His Chat With Donald Trump
Stephen Colbert might've apologized to Donald Trump during their rare interview. However, that doesn't mean Colbert was fond of his experience alongside the former President.
Rarely has Colbert spoken negatively about a guest, but Donald Trump seems to be the exception. Colbert felt as though Trump was extremely different behind the scenes compared to what viewers saw during the interview.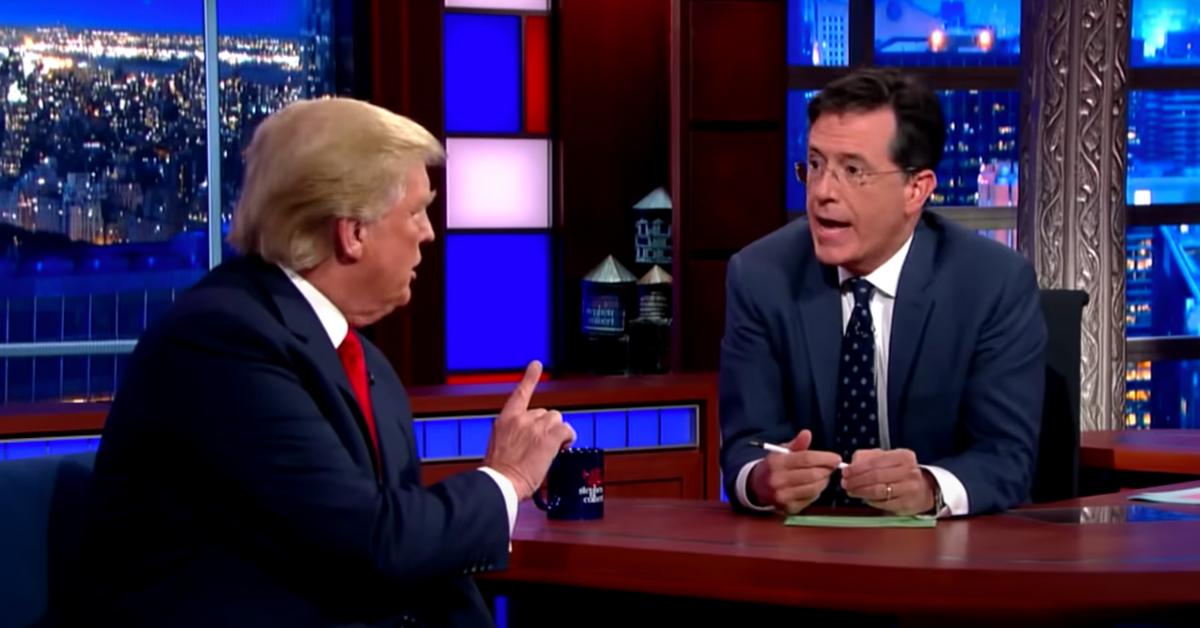 Colbert revealed, "Backstage, he's just like some guy you might meet at a club. I mean 'country club,' not like disco. He's very clubbish and he's kind of innocuous in a way. There's nothing particularly remarkable about him."
"Then he puts on a persona for a camera, and the persona he gave me when he was on the show the first time was actually very quiet and very reserved," Colbert said about their chat.
Despite the fact that the interview made the headlines and got lots of views, Colbert admitted he wouldn't bring the former President back on his show for a second interview.
"I did once. I wouldn't want to anymore," Colbert said. "He was actually kind of disappointing." "He played 'the reasonable man.' He's always kinda in persona mode. Sometimes he plays, like, the 'rallying populist' and other times he plays the 'reasonable man."
Colbert has stuck to his word as it doesn't appear like Donald will ever appear on the show again – though Colbert hasn't shied away from taking shots at the former President in recent years.