Highlights
Scarlett Johansson didn't expect Lost in Translation to be so profound, but it became one of her most significant projects.
Sofia Coppola wrote the film with Johansson in mind and had been a fan of hers since her early career.
Johansson defended the age gap in the film, saying it is a timeless relationship that explores vulnerability and connection.
Scarlett Johansson has done a variety of films throughout her nearly three decades in Hollywood. Although a movie where she was "embarrassingly over-qualified" almost ruined her career, she continues to explore her range from playing MCU's Black Widow, which increased her net worth to doing independent films, like Sofia Coppola's Lost in Translation (2003).
Johansson called it her "most profound" project despite not thinking it would be anything like that while filming. Here's what she's said about it — from how she was cast alongside the "horrendous" Bill Murray to its controversial age gap theme.
RELATED: Scarlett Johansson Didn't Have A Prenup With Ryan Reynolds, But She Still Held Her Own During The Divorce Settlement
Scarlett Johansson Didn't Think Lost in Translation "Would Be So Profound"
Speaking to Howard Stern in March 2017, Johansson said "nobody knew [Lost in Translation] would be so profound." She added that "it was a strange space we were in," completing the film in just 27 days. "It was hard," she recalled. "It was a hard shoot for me… I felt sort of out of the loop. I was 17 years old when I made that movie." Stern asked if it was Murray's "eccentric" personality that made her feel like an "outsider."
"Not necessarily. Eventually, I kind of did become like that," she replied. "But it's because he's a comedian, he's quirky. He had a lot of ups and downs. And he had a lot of energy. He was kinda always on." She said she "isolated" herself, faced with the pressure of working with the "greatest" SNL alum.
She then revealed that "nobody had any idea what the film was going to be like… Nobody knew it would be so profound" even when they were working on it. Johansson said it was "abstract" and "it wasn't immediately claer what we were capturing." She was then surprised by its reception at the Venice Film Festival at that time, as well as the $118.7 million it made at the box office.
Lost in Translation won Best Original Screenplay (Sofia Coppola) at the Oscars in 2004. It also earned nominations for Best Picture, Best Director (Coppola), and Best Actor (Bill Murray).
RELATED: Who Is Scarlett Johansson's Daughter? Sweet Facts About Rose Dorothy Dauriac
Sofia Coppola Wrote Lost In Translation With Scarlett Johansson "In Mind"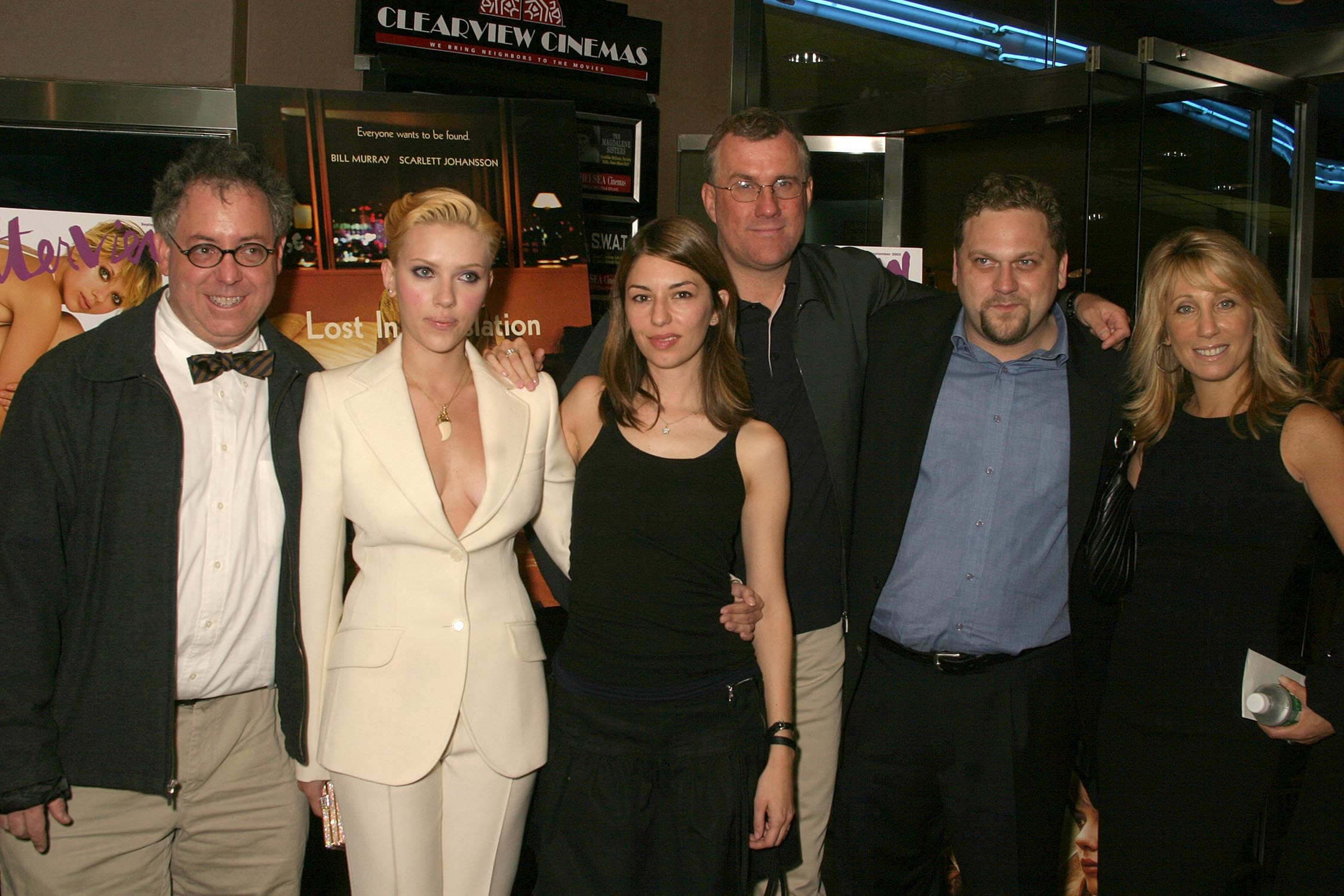 When Stern asked if it was "a weird vibe" working with Coppola, Johansson revealed that the director had actually written the script for her, years after she auditioned for the former's previous girlhood flick. "I actually met her for Virgin Suicides when I was like 10 or 11," shared the Under the Skin star. "And she wanted me to do something on that film, but I think that script was a little bit intense when I was that age."
But then Coppola "circled back" to her for Lost in Translation as the filmmaker "had been a fan" of Johansson since her 1996 movie, Manny and Lo and that the Oscar-winning film was written with her and Murray "in mind." The actress said she was "really pleased" when Coppola told her about that.
In 2018, celebrating 15 years of the drama, Coppola discussed why she chose Johansson to play Charlotte. "She was like 12 years old and I just loved her," the director said of the latter's child star days. "She had that husky voice even then and seemed mature beyond her years."
She continued: "There was some quality about her that stood out and I connected with. She's able to convey a lot without saying anything. I had a feeling about her. I wasn't surprised she went on to do lots of different things after but I'm surprised when I look back at how young she was. She was only 17."
Here's Johansson's top 5 performances as ranked on Rotten Tomatoes:
| | |
| --- | --- |
| #1 | Lost in Translation (2003) |
| #2 | Avengers: Endgame (2019) |
| #3 | Marriage Story (2019) |
| #4 | The Jungle Book (2016) |
| #5 | Her (2013) |
RELATED: Scarlett Johansson's Career Took A Controversial Twist After It Was Alleged That She Was Trying To Look Asian For A Role
Scarlett Johansson Defended Lost In Translation's Age Gap Romance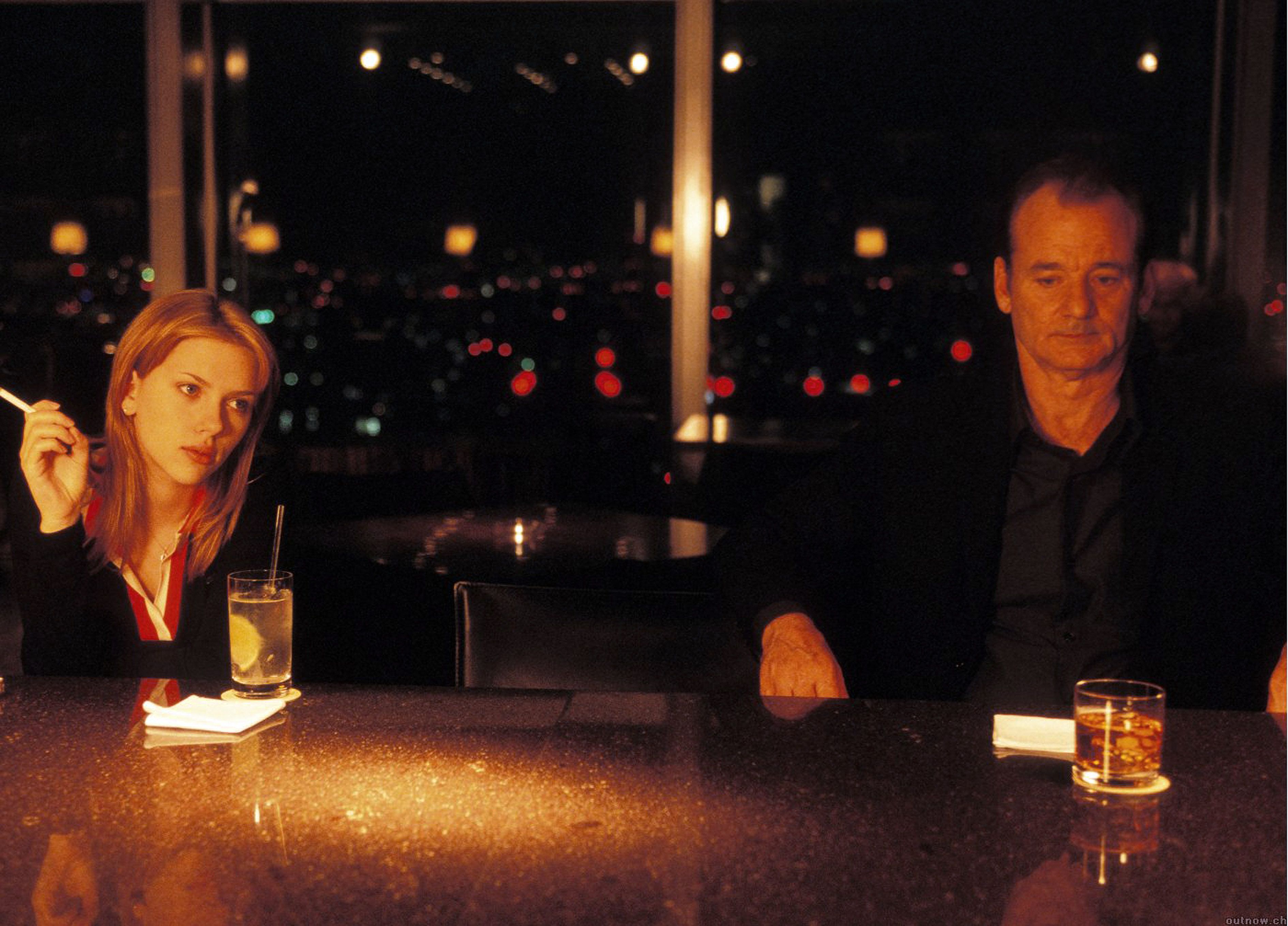 In September 2023, celebrating the movie's 20th anniversary, Johansson was asked if the age gap in Lost in Translation would still work in movies these days. "Yeah… It's a relationship between two people and it's sort of timeless in that way… The way those two characters affect one another is really profund," she told Yahoo!
"You watch it and you don't judge it," she explained. "It's just two people that come together in this circumstance that's sort of a foreign.. They're out of their body, they're out of what's familiar to them. And it's because of that, that they connect with one another."
She added that if they "met in another place, another time, they wouldn't be as vulnerable connecting in that way." Coppola also didn't think much about the age gap back then. "I was just doing my thing at the time it was made," she told Rolling Stone in 2023. "I did notice that watching it with my kids, because they're teenagers and they were like, 'What's going on with that?' But Bill is so lovable and charming."
She continued: "Part of the story is about how you can have romantic connections that aren't sexual or physical. You can have crushes on people where it isn't that kind of thing. Part of the idea was that you can have connections where you can't be together for various reasons because you're at different points in life."
Her, which also starred Scarlett Johansson, was Spike Jonze's response to Sofia Coppola's Lost in Translation — both stories about the loneliness in their past relationship.