Highlights
Scarlett Johansson faced controversy in the film Ghost in the Shell over the casting of a non-Asian actress in the lead role.
Rumors circulated that the film attempted to alter Johansson's appearance to make her appear more Asian, but the studio denied these claims.
Johansson defended her role in Ghost in the Shell, stating that she would never attempt to play a character of a different race and that diversity is important in Hollywood. She later faced backlash for accepting the role of a transgender man in Rub & Tug, but eventually backed out and apologized.
Despite her brilliant career, Scarlett Johansson has gone through some tough moments in Hollywood. Some of the films that she took on in the past were met with controversy. Heck, she even sat in silence after her film was booed at the Venice Film Festival.
Other roles were also met with controversy. In the following, we'll take a closer look at her role in Ghost in the Shell. The film had massive potential, but was making the headlines for different reasons. Specifically, a moment that took place behind the scenes that attempted to alter Johansson's appearance.
We'll take a closer look at the moment and what the actress had to say. In addition, we'll take a look at another film Johansson was cast in, but was forced to remove herself because of her identity in the film.
RELATED – Ryan Reynolds Makes First Appearance After Ex Scarlett Johansson's Comments On Their Marriage
Scarlett Johansson's Appearance In Ghost In The Shell Was Met With Controversy After A Test Scene
Released in 2017, Ghost in the Shell was met with mixed reviews. The Rupert Sanders film made $169 million at the box office, however reviews weren't all that kind, with Rotten Tomatoes rating the film with a 42% approval rating.
The casting was also met with controversy, as fans felt as though the lead should've been an Asian actress. This would stir up controversy for Scarlett Johansson, though it wouldn't be the first time in her career that a role has been met with controversy.
A moment in particular had fans talking for all the wrong reasons after it was rumoured that the film did tests behind the scenes, trying to alter Johansson's look. The studio had to actually come out and make a statement, confirming that tests were done, but denying that anything was with the intent of changing Scarlett's appearance.
"A test was done related to a specific scene for a background actor which was ultimately discarded. Absolutely no visual effects tests were conducted on Scarlett's character and we have no future plans to do so," the statement read.
RELATED – Scarlett Johansson Revealed With Stephen Colbert That She Agreed To A Certain Film Without Reading A Single Line From The Script
The rumour according to Business Insider, suggested that effects were meant for Johansson to appear more Asian. "Ghost in the Shell producers tested visual effects on Johansson to make her appear more Asian. The tests were immediately rejected after being reviewed, a source told the outlet, adding that Johansson had no involvement."
As expected, the moment caused a lot of tension. However, Johansson issued a statement of her own, clearing up what had taken place.
Scarlett Johansson Had To Issue A Statement And Confirm She Wasn't Trying To Play An Asian Character
Johansson made her stance clear, she would never attempt to play a character of a different race. She revealed there was no intent to offend anyone, and her goal was to portray the role in the best way possible, especially given the pressure it came with. The film had franchise written all over it.
Johansson explains, "Diversity is important in Hollywood, and I would never want to feel like I was playing a character that was offensive," she said.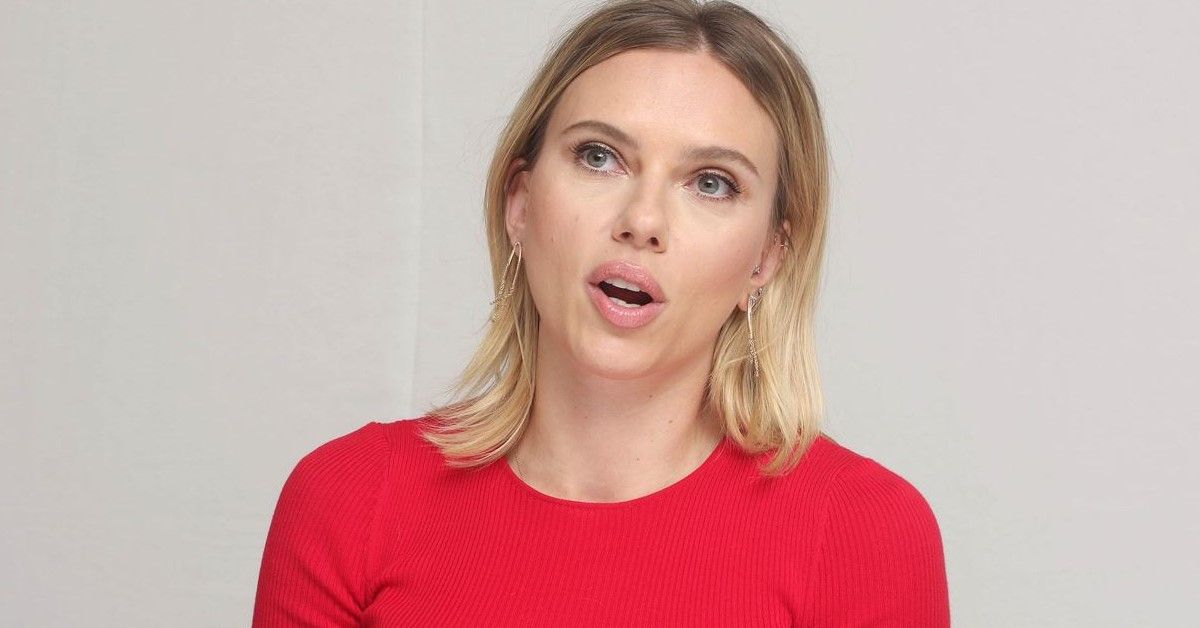 She continued, "Also, having a franchise with a female protagonist driving it is such a rare opportunity. Certainly, I feel the enormous pressure of that — the weight of such a big property on my shoulders."
RELATED – Scarlett Johansson Was 'Embarrassingly Over-Qualified' For A Film That Almost Ruined Her Career
Film producer Steven Paul elaborated, also revealing why the film takes place in the international world. "I don't think it was just a Japanese story. 'Ghost in the Shell' was a very international story, and it wasn't just focused on Japanese; it was supposed to be an entire world," he said, continuing, "That's why I say the international approach is, I think, the right approach to it."
The film turned into quite the headache and one that caused a lot of the cast and crew to explain themselves.
Scarlett Johansson Was Also Under Fire After Accepting A Controversial Character In The Film Rub & Tug
Back in 2018, Johansson once again ran into trouble for a film she hadn't appeared in. She had agreed to a role as a transgender man in Rub & Tug. Once again, the casting was met with controversy given that a member of the LGBTQ community wasn't chosen.
Johansson at first defended the casting choice, mentioning other major names in Hollywood that played such roles. However, soon after, Scarlett was off the project.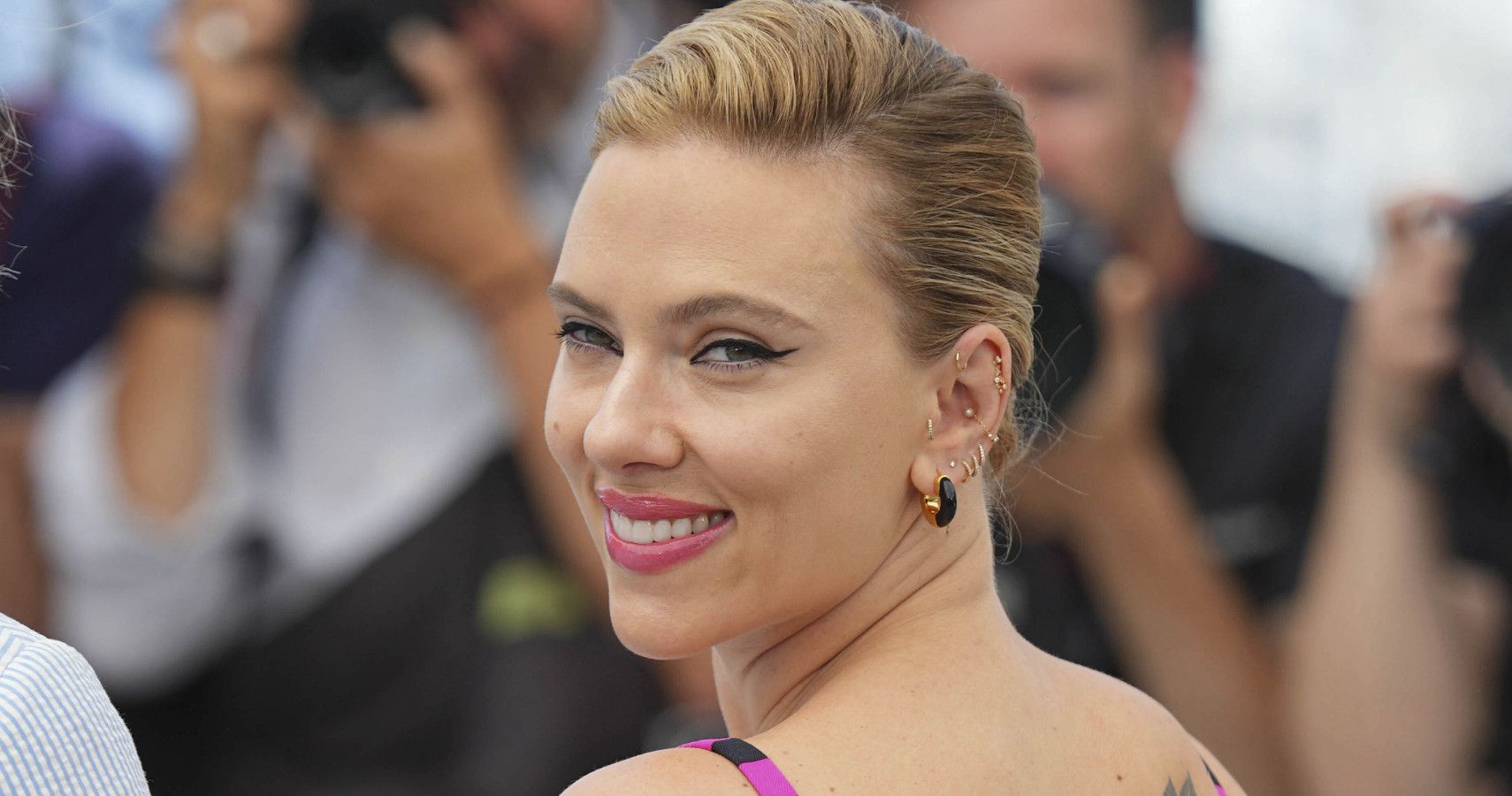 She said in her exit statement, "Our cultural understanding of transgender people continues to advance, and I've learned a lot from the community since making my first statement about my casting and realize it was insensitive. I have great admiration and love for the trans community and am grateful that the conversation regarding inclusivity in Hollywood continues," she wrote.
In other interviews, Scarlett was still apologetic about taking on the role, mentioning that she was uneducated when it came to the topic.