Highlights
Bohemian Rhapsody, the biopic about Queen and Freddie Mercury, was a massive box office success, grossing over $910 million worldwide.
Sacha Baron Cohen was originally cast as Mercury, but he left the project due and Rami Malek was cast.
Rami Malek's salary likely included a base of $5 million plus 5% of the film's profits.
The illustrious music career of the renowned British band Queen, particularly its frontman Freddie Mercury, was brought to life in their 2018 biopic, Bohemian Rhapsody. Rami Malek portrayed the role of Mercury and received much critical acclaim for his performance.
Sacha Baron Cohen was originally slated for the character of Mercury, but he departed from the project due to creative disputes with Queen's surviving members, Brian May and Roger Taylor, who also served as the movie's producers. Despite Cohen's departure, Bohemian Rhapsody achieved box office success, grossing over $910 million worldwide and winning four Oscars in 2019.
Sacha Baron Cohen Could Have Earned A Seven-Figure Fortune From Bohemian Rhapsody
In April 2019, Deadline Hollywood estimated that Bohemian Rhapsody achieved an impressive worldwide gross of over $900 million against its $55 million budget, resulting in a net profit of $350.8 million.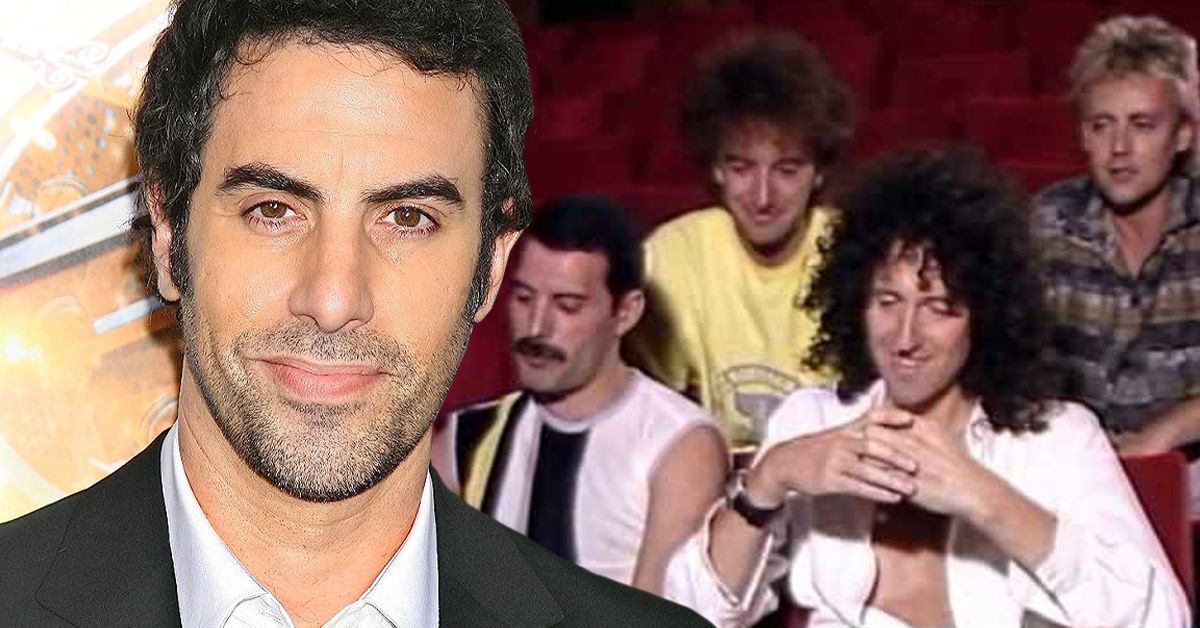 After all the expenses and revenue, Bohemian Rhapsody became the fourth most profitable release of 2018 and the second highest-grossing biopic in movie history, surpassed only by Christopher Nolan's Oppenheimer.
Bohemian Rhapsody Box Office Performance

Original Movie Release

2020 Re-release

International

$687,227,217

$6,914,052

Worldwide

$903,655,259

$7,154,052
A report from 2015 indicated that, on average, actors could receive a bonus of about £3.3 million (over 40.28 million USD) per movie after winning an Oscar.
Collective Profits Earned from Bohemian Rhapsody per Companies House Records:
Queen Productions – £42 million (51.27 million USD)
Freddie Mercury Estate – £20.17 million (24 million USD)
Queen Band Members: Brian May, Roger Taylor, John Deacon

£11.8 million (14.40 million USD) – pre-release
£19,179,528 (23,413,312 USD) – pre-tax
£21.9 million (26.73 million USD) – total turnover
According to a Reddit discussion, many Hollywood contracts are structured around profit-sharing, where various stakeholders, including actors, directors, writers, and production companies, receive a portion of the film's profits. For instance, Rami Malek's salary agreement for Bohemian Rhapsody may have included a base of $5 million plus 5% of the film's profits.
RELATED: This Is What Rami Malek's Eerily Identical Twin Is Really Doing Now
While the exact amount of Malek's salary for the film was not disclosed, it's safe to say that he earned at least six to seven figures, aside from residuals and other promotional events. This potential income could have been earned by Sacha Baron Cohen if he had not left the movie.
The Real Reason Why Sacha Baron Cohen Dropped Out Of Bohemian Rhapsody
Sacha Baron Cohen was attached to the Freddie Mercury biopic for years but ultimately departed from the project in July 2013.
In 2016, during his appearance on The Howard Stern Show, Cohen disclosed that he withdrew from his role as Freddie Mercury because the surviving members of Queen insisted that the film should focus on them after Mercury's passing.
Cohen wanted to portray a different view of Mercury's controversial lifestyle, but his former bandmates were more concerned with safeguarding their legacy. Cohen additionally told Stern:
"There are amazing stories about Freddie Mercury. The guy was wild. There are stories of little people walking around parties with plates of c****** on their heads!"
Sacha Baron Cohen's Information

Full Name

Sacha Noam Baron Cohen

Birthdate

October 13, 1971

Birthplace

Hammersmith, London, UK

Net Worth

$160 Million

Wife

Isla Fisher (married – March 15, 2010)

Children

Olive (born – in 2007)

Elula (born – August 2010)

Montgomery (born – March 2015)
Cohen criticized guitarist Brian May's role as a movie producer. He also mentioned introducing high-profile filmmakers as possible directors for the biopic, but neither collaboration materialized.
RELATED: The Oscars Put A Strict Ban In Place For Sacha Baron Cohen's Role As A Presenter, But Isla Fisher Helped Him To Break The Rules Regardless
In a 2018 interview with Vulture, director Stephen Frears stated that Cohen's vision for a gritty R-rated tell-all with outrageous and explicit scenes conflicted with Brian May and Roger Taylor's conservative preferences who wanted to preserve Mercury's legacy differently.
Sacha Baron Cohen Originally Pitched The Idea Of A Freddie Mercury Biopic
In 2011, Brian May told the UK's Daily Record that he, along with other members of Queen, drummer Roger Taylor, and bassist John Deacon, initially approached the idea of Freddie Mercury's biopic with caution and reluctance.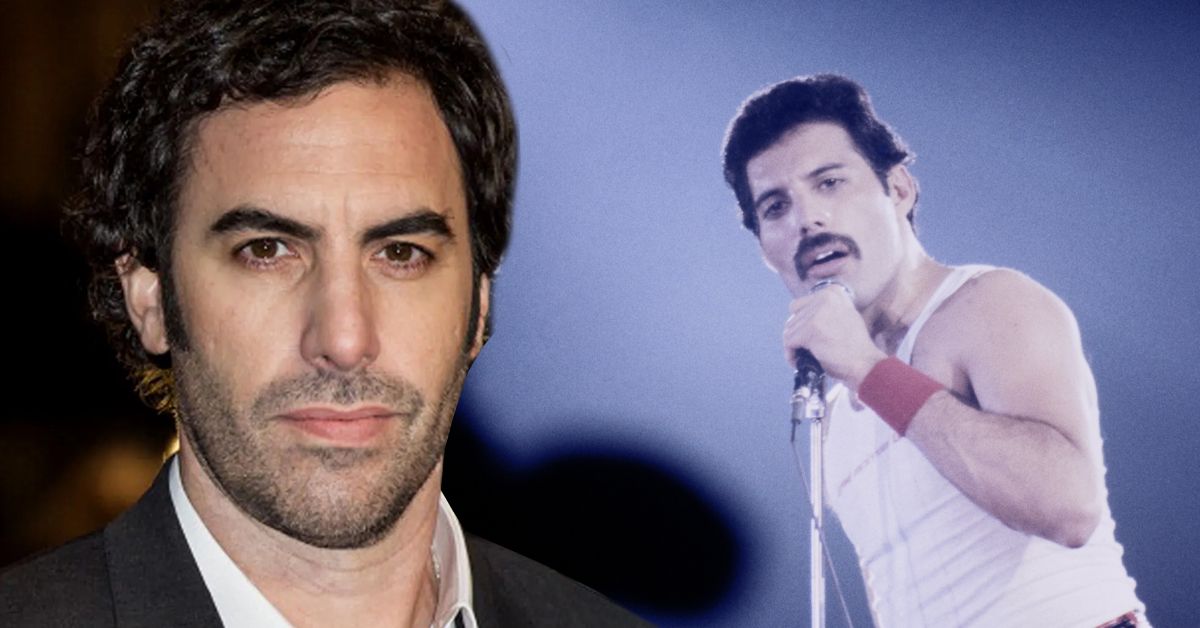 May admitted that they hesitated at first about the film because they had a collective responsibility not to compromise Mercury's legacy. May told the publication that they resisted the idea for a long time until they felt confident with the right people on board.
Queen's Band Members Information per QueenOnline.com

Birthdate

Birthplace

Instruments

Years Active

Net Worth

Freddie Mercury

Sept 5, 1946

Zanzibar, Tanzania

Vocals, piano, guitar

1964 – 1991

$50 Million

Brian May

July 19, 1947

Twickenham, England

Guitar, vocals, keyboards, piano

1964 – present

$260 Million

Roger Taylor

July 26, 1949

King's Lynn, Norfolk, England

Drums, percussion, keyboards, vocals

1960 – present

$250 Million

John Deacon

August 19, 1951

Leicester, England

Bass guitar, double bass, keyboards

1971 – 1997

$180 Million
May explained that Sacha Baron Cohen's enthusiasm for the project played a significant role in convincing them. Despite May and Taylor signing on as producers with intentions to handle the film's music, Cohen, along with executive producer Graham King, was instrumental in their decision.
Adam Lambert collaborated with Queen in 2012 and joined the band (Queen + Adam Lambert) in touring across North and South America, Europe, the UK, Asia, Australia, and New Zealand.
However, screenwriter Peter Morgan made it clear he wouldn't create a mere puff piece; rather, he told Cinema Blend that he would highlight the painful history of Queen. "I think they'll recognize the truth in it, but it's a series of painful memories for them. I'm essentially writing about the most painful time in the band's history."
By 2013, it became evident that power dynamics had shifted, and multiple media outlets reported Cohen's departure from the film due to conflicts with May and Taylor, who held script and director approval. In a 2016 statement to The Guardian, May criticized Cohen's problematic attitude and claimed that Cohen spread lies about the situation.
RELATED: What Did Freddie Mercury Leave His Longtime Lover Jim Hutton In His Will?
Roger Taylor also asserted that Cohen was let go because he and his bandmates did not want the film to be perceived as a joke. Roger told The Associated Press:
"Sacha is pushy if nothing else… I watched his last five films and came to the conclusion he's not a very good actor. I might be wrong there. I thought he was an utterly brilliant subversive comedian; that's what he's great at…"