Highlights
Ryan Gosling and Rachel McAdams had tension on the set of The Notebook, with Gosling even asking for a new co-star during a scene.
McAdams stood up for herself during the dispute and earned Gosling's respect for her character.
Despite their past tension and breakup, McAdams is open to working with Gosling again in the future.
Looking back, Ryan Gosling and Rachel McAdams had uncomfortable moments together during The Notebook. In the following, we're going to take a closer look back at the tension between the two major stars. At one point, it seemed like finishing the film would be quite the task given Ryan Gosling's outburst against his co-star, Rachel McAdams.
We'll reveal what took place between the two, and how it caused chaos on-set, with over 150 extras also present during the scene. We're also going to reveal if Rachel McAdams would ever work with Ryan Gosling again, despite their tension in the past, and the fact that they would also date once the film came to an end.
Let's take a closer look.
RELATED – Instead Of Cashing In After The Notebook, Ryan Gosling Took A Role That Paid Him $1,000 Per Week
Ryan Gosling Asked The Notebook Director For A Different Co-Star Mid-Scene With Rachel McAdams
Prior to its release, projections for The Notebook weren't all that high. Several major names had backed out of the film, including the likes of Tom Cruise and Britney Spears. Ultimately, Rachel McAdams and Ryan Gosling took on the role, but there was major tension between the two behind the scenes. Gosling and McAdams fought on The Notebook set. Things got so problematic between the two that Gosling actually stopped mid-scene and advised his director that he wanted a new co-star.
Nick Cassavetes made the controversial reveal that caused chaos on set.
"Maybe I'm not supposed to tell this story, but they were really not getting along one day on set. Really not. And Ryan came to me, and there's 150 people standing in this big scene, and he says, 'Nick come here.' And he's doing a scene with Rachel and he says, 'Would you take her out of here and bring in another actress to read off camera with me?' I said, 'What?' He says, 'I can't. I can't do it with her. I'm just not getting anything from this.'"
RELATED – These Ryan Gosling Movies Have Grossed Over $100 Million At The Box Office
The moment almost derailed the film completely. Replacing McAdams at that point would've been a disaster for those in the film. However, McAdams' reaction to the criticism from Gosling changed things for the better. As it turns out, McAdams fought back against her co-star.
Rachel McAdams Stood Up For Herself And Didn't Take Kindly To Ryan Gosling's Criticism
Despite the ups and downs, The Notebook turned into a cult classic with fans, especially after its release to DVD at the time. However, the process was not an easy one behind the scenes. Director Nick Cassavetes revealed it was filled with ups and downs.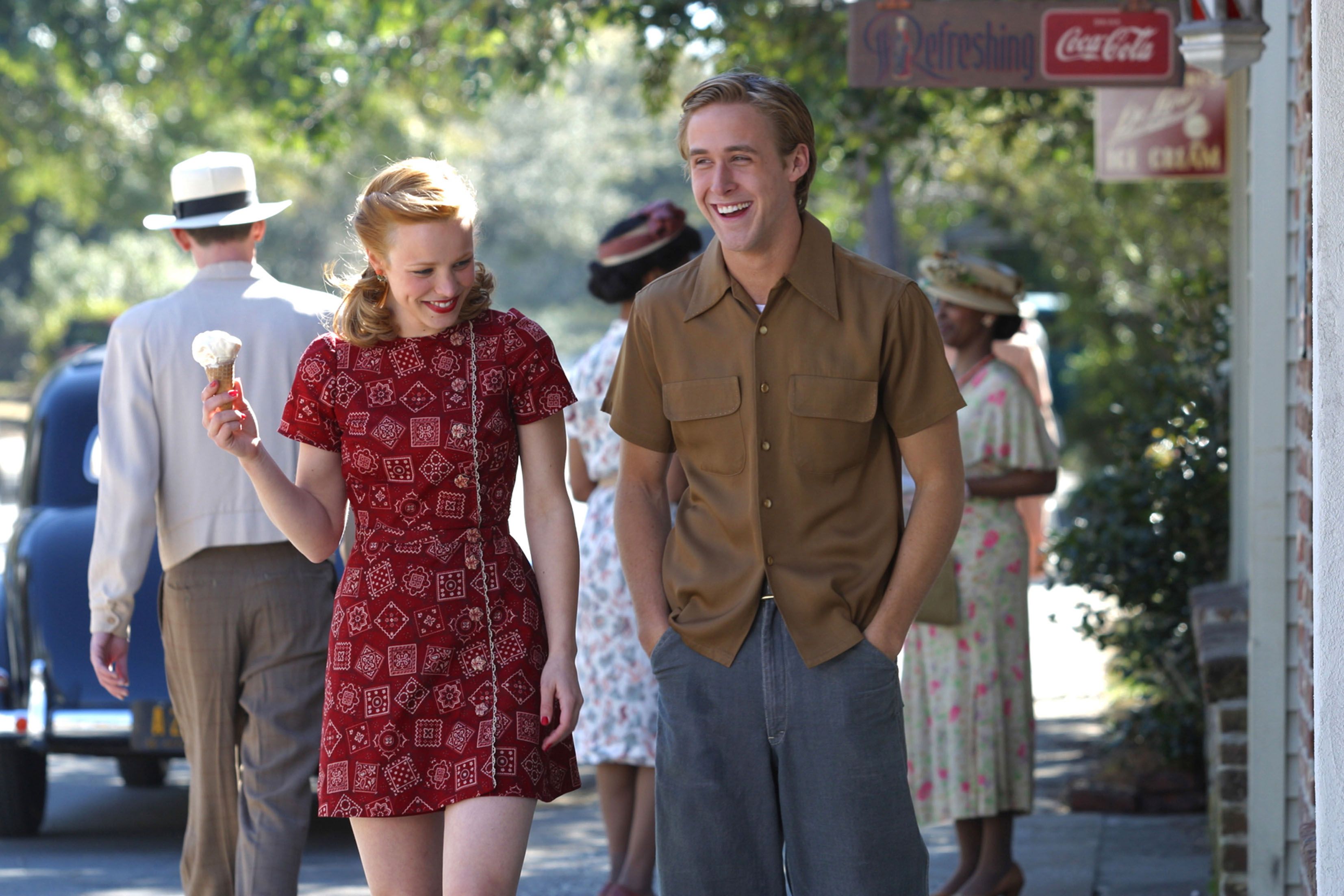 Ultimately, it was McAdams' reaction to Gosling's rant that really changed things. It is said that Gosling respected the way McAdams handled herself during the dispute.
"We went into a room with a producer; they started screaming and yelling at each other. I walked out. At that point I was smoking cigarettes. I smoked a cigarette and everybody came out like, 'All right let's do this.' And it got better after that, you know? They had it out… I think Ryan respected her for standing up for her character and Rachel was happy to get that out in the open. The rest of the film wasn't smooth sailing, but it was smoother sailing," Cassavetes recalled.
RELATED – Ryan Gosling Will Put Fans On The Spot For Being Overly Aggressive When Asking For An Autograph
Not only was the film a smash hit, but Gosling and McAdams actually dated once the film came to an end. Given that the two broke up, mixed with the tension from the film, some might assume that McAdams would rather not work with Gosling again. However, that doesn't appear to be the case and, in fact, it is very much the opposite.
Rachel McAdams Is Still Open To Working Alongside Ryan Gosling Despite Their Past
In the past, Rachel McAdams talked about her rift with Ryan Gosling on The Notebook. The actress did admit that things got tense between the two at times.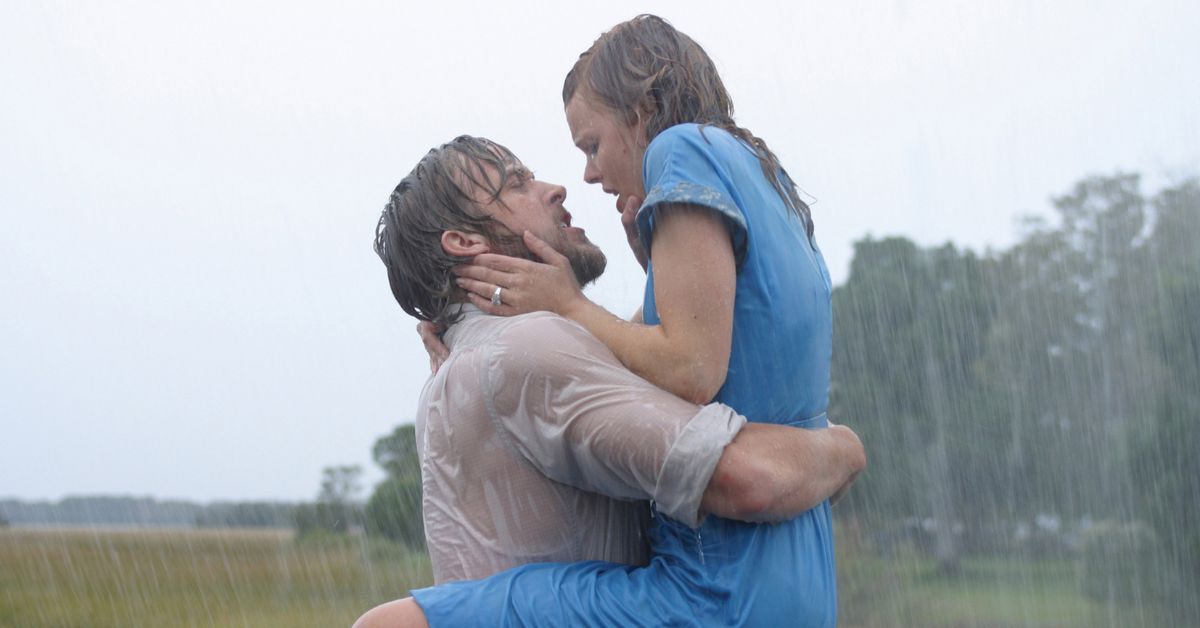 "We certainly had intense creative conversations [on The Notebook]."
However, this didn't mean that McAdams was against working alongside Ryan Gosling in another future project. At the time, there were rumors circulating of Gosling appearing as Doctor Strange. McAdams didn't know of these rumours, but admitted she'd welcome a return to the big-screen alongside Gosling without a doubt.
"No! Not at all," she said about potentially not wanting to work with Gosling because of their past. "I'd love to work with [Ryan] again. I didn't know that [he was linked with Doctor Strange]. Benedict was signed on when it came across my plate so he's the only ever Doctor Strange I've known of."
Fans would love to see this type of reunion in some capacity down the road. However, it just hasn't happened yet and might not moving forward with nothing in the works. At the very least, fans always have The Notebook to look back on.