Highlights
Robin Williams defended Nathan Lane during an uncomfortable interview with Oprah Winfrey, showcasing his humor and protecting his friend.
Williams skillfully diverted attention from Lane's sexuality, allowing him to answer calmly without pressure.
Oprah has a penchant for asking tough and invasive questions, making guests uncomfortable in vulnerable moments, but Robin and Nathan managed to navigate the interview with composure.
What was supposed to be a regular interview with Oprah Winfrey on The Oprah Show about their film turned out to be something else for the late Robin Williams and Nathan Lane.
However, Robin Williams quickly and smartly changed the situation while keeping it light and funny. Even years now, after his passing, people only have praise for how he handled the situation and defended his friend.
Robin Williams Once Defended Nathan Lane By Shutting Oprah Down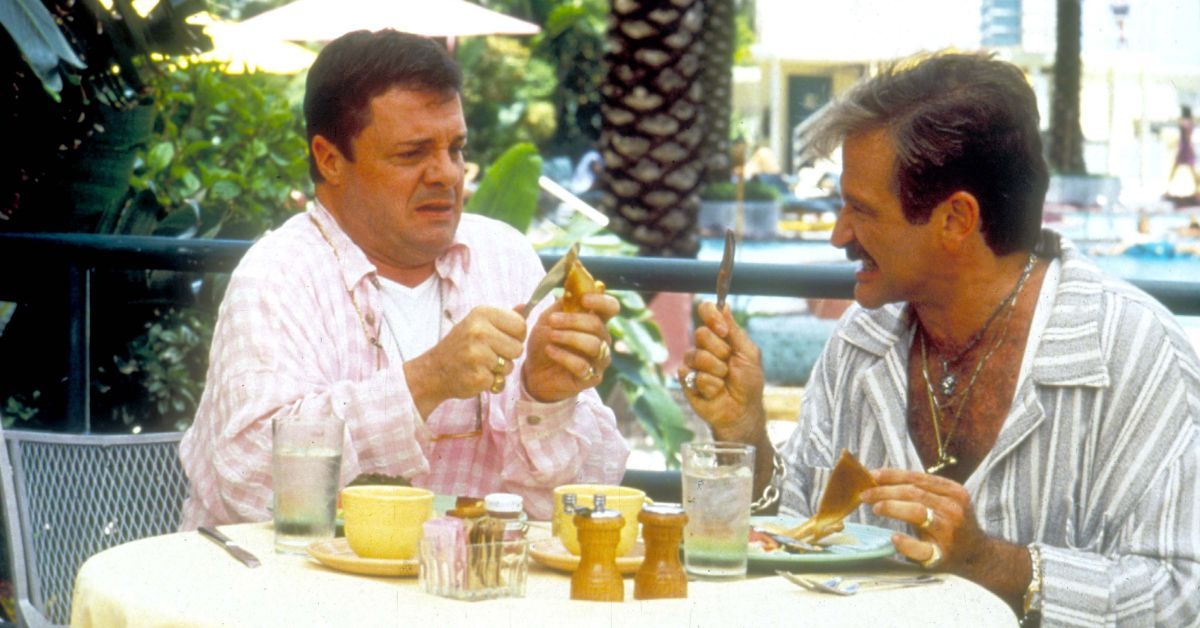 With Oprah's known love for being in people's business, Nathan Lane had a feeling he would be getting put on the spot in an interview with Oprah, and he wasn't wrong. Nathan Lane shared a moment when Robin Williams defended him during an Oprah interview in 1996.
The actors had played domestic partners in the comedy film The Birdcage (1996), and Nathan Lane had to play a stereotypical gay man, which he played perfectly right down to the flamboyancy.
Related: Hank Azaria Made It Difficult For Robin Williams To Star In The Birdcage
The actors appeared on The Oprah Show to promote the film, and Nathan Lane knew a topic about his sexuality (which he was not ready to address) would be broached. Nathan had reached out to Robin Williams about this.
"I don't think Oprah was trying to out me, but I said to Robin beforehand, 'I'm not prepared…I'm so scared of going out there and talking to Oprah. I'm not prepared to discuss that I'm gay on national television. I was not ready. 'And he was like, 'It's all right, don't worry about it. We don't have to talk about it'."
"And then Oprah said [in the interview], 'How come you are good at that girly stuff?' and 'Are you worried about being typecast?' And Robin sort of swoops me and diverts Oprah's attention and protects me because he was a saint," Lane said.
This is one of the classic memories Nathan Lane holds dear of his late friend Robin Williams. Robin Williams was the person who made Lane feel comfortable when he was not ready to come out of the closet as gay.
Robin Turned It Around On Oprah To Defend His Friend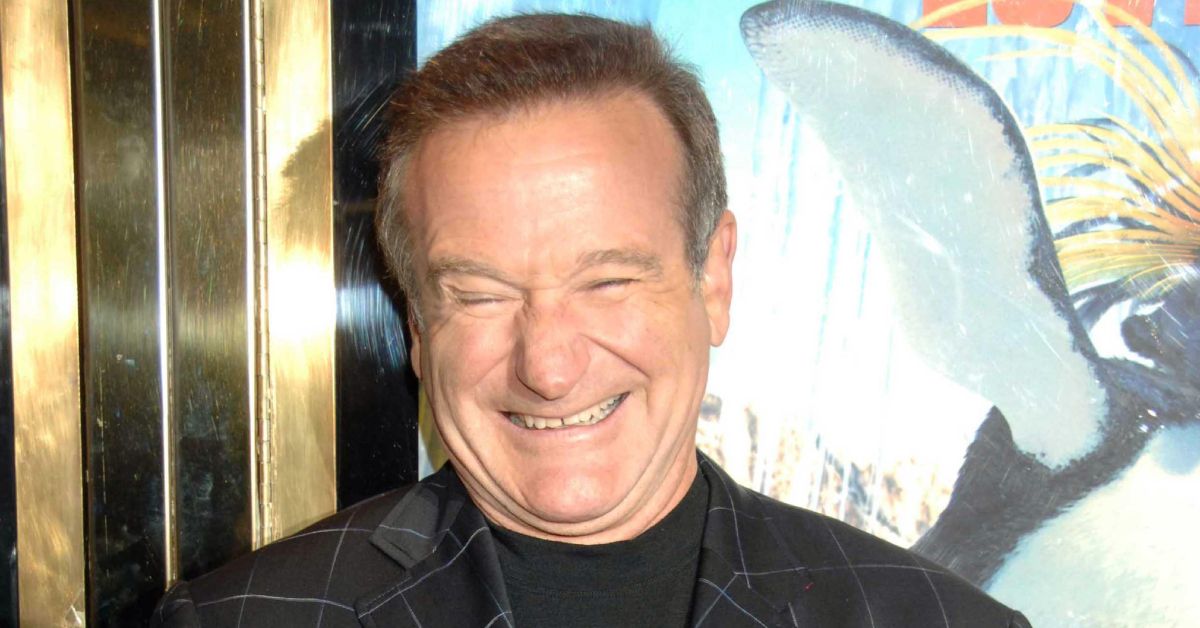 It was certainly a memorable and heartwarming moment when Robin Williams swooped in and protected Nathan Lane from Oprah's uncomfortable question about his sexuality.
In the interview, Oprah asked, "Were you afraid of taking that role and being like typecast and people forever saying 'Are you or are you not, is he? Oh honey, I don't know'."
Williams swooped in and dramatically said, "Um girl, you changed just in the middle of that sentence. I don't know, I'm telling you. Hmm mn. Don't make me come out there," Robin said as he sassily held up his hand as he spoke, making Oprah and the crowd laugh out loud for a few seconds.
The diffused moment gave Lane the chance to answer the question calmly and without pressure. When he was ready to, Nathan Lane publicly came out as gay in 1999 in an interview with the Advocate, three years after the interview with Oprah.
No doubt, Nathan Lane will forever remember his late friend Robin Williams for being a great support and saint for protecting him in one of his most vulnerable moments — an invasive interview with Oprah Winfrey.
Oprah Has A Penchant For Asking Tough (And Invasive) Questions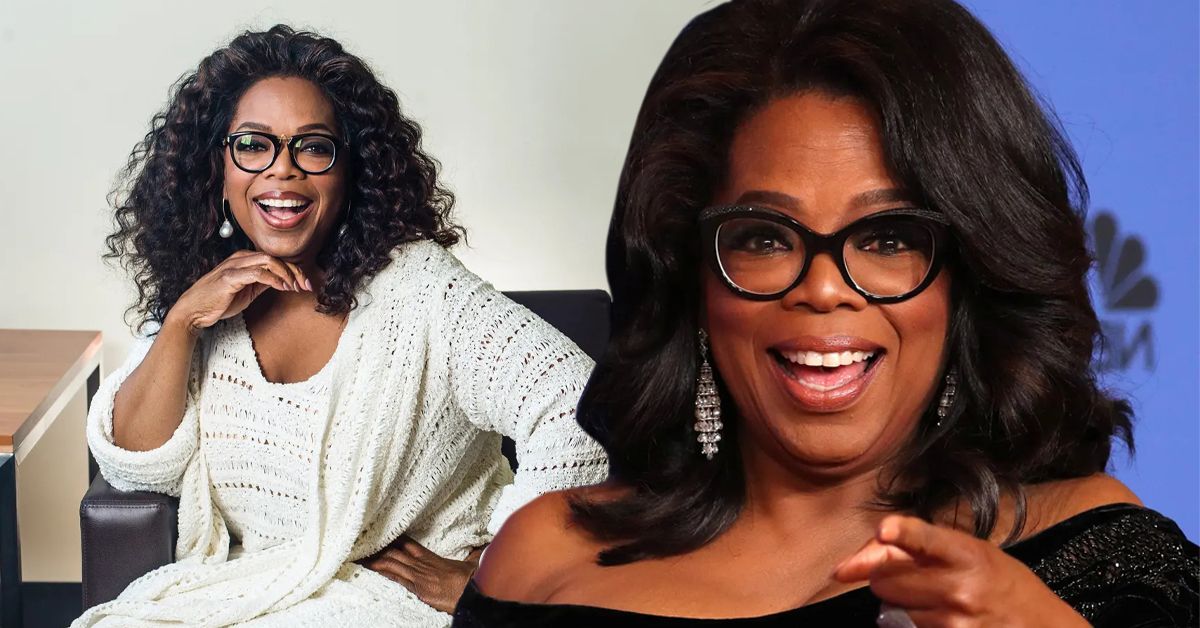 People familiar with Oprah Winfrey will know she is one of the best '90s talk show hosts, even at present.
Nonetheless, while she is known to make her guests comfortable, she also does have a penchant for putting them on edge and asking invasive questions. This would seem normal, but it could turn into a very uncomfortable situation for guests who are not ready to expose themselves or their vulnerabilities.
Related: 50 Cent's Feud With Oprah Took An Awkward Twist When The Host Asked Why He Named His Dog After Her
This was one of the cases when Oprah interviewed former supermodel Cindy Crawford. Crawford was young (about 20) at the time. Oprah had asked the model to stand up for people to see her figure, a bit of an uncomfortable request for Cindy Crawford, but she didn't think much of it until years later.
Cindy Crawford called Oprah out for making her stand for everyone to see, asking if she had needed grooming before walking on runways. Crawford cited the moment as inappropriate and uncomfortable.
Oprah has also made people uncomfortable with her remarks, like when she interviewed Dave Chappelle.
On her show, the comedian remarked on Hollywood having a higher power that determined people's trajectory. Oprah asked Dave Chappelle if he had lost his mind when he was at a peak in his career. The comedian was able to answer the question gracefully, but it left a bitter taste in his mouth and those of his fans.
Related: Oprah Winfrey's Interview With James Frey Took A Bizarre Twist After She Apologized To Him Despite Getting Conned
Although how she treated her guests was not the reason Chris Rocked turned down an interview with Oprah, her penchant for asking invasive and 'do not ask' questions has made her infamous.
However, there were times when the talk show host did get to be on the receiving end of the unsavory attitude. Oprah Winfrey once regretted interviewing Lindsey Lohan for $2 million.
The drama behind the scenes and scheduling time for the eight-part documentary series were not as easy as she thought. While Oprah Winfrey talked to Lindsey Lohan about her behavior, the interview was tense and biting.
Fortunately, Robin and Nathan were able to avoid so much awkwardness and, apparently, keep a civil relationship with Oprah.