Highlights
Robert De Niro's role as Travis Bickle in Taxi Driver cemented his status as a Hollywood icon and remains one of his most iconic performances.
De Niro almost missed the role, as Martin Scorsese initially offered it to Dustin Hoffman who declined due to Scorsese's intense manner.
De Niro improvised the famous line, "You talkin' to me?", which has become one of the most memorable quotes in film history.
Film historians rank Robert De Niro among the all-time greatest actors. He's starred in some of the biggest movies of the past 50 years, including Raging Bull and Goodfellas. Of De Niro's most famed roles, few are as iconic as Travis Bickle, the edgy protagonist in the 1976 Martin Scorsese dark drama Taxi Driver.
The film consolidated De Niro's stature as a Hollywood leading man. He's since starred in blockbuster films with Meryl Streep (The Deer Hunter), James Woods (Once Upon a Time in America), Charles Grodin (Midnight Run), and Joe Pesci (Casino).
However, De Niro almost missed the role that set the ball rolling; Scorsese first offered the Bickle part to Dustin Hoffman.
Taxi Driver Made Robert De Niro A Hollywood Icon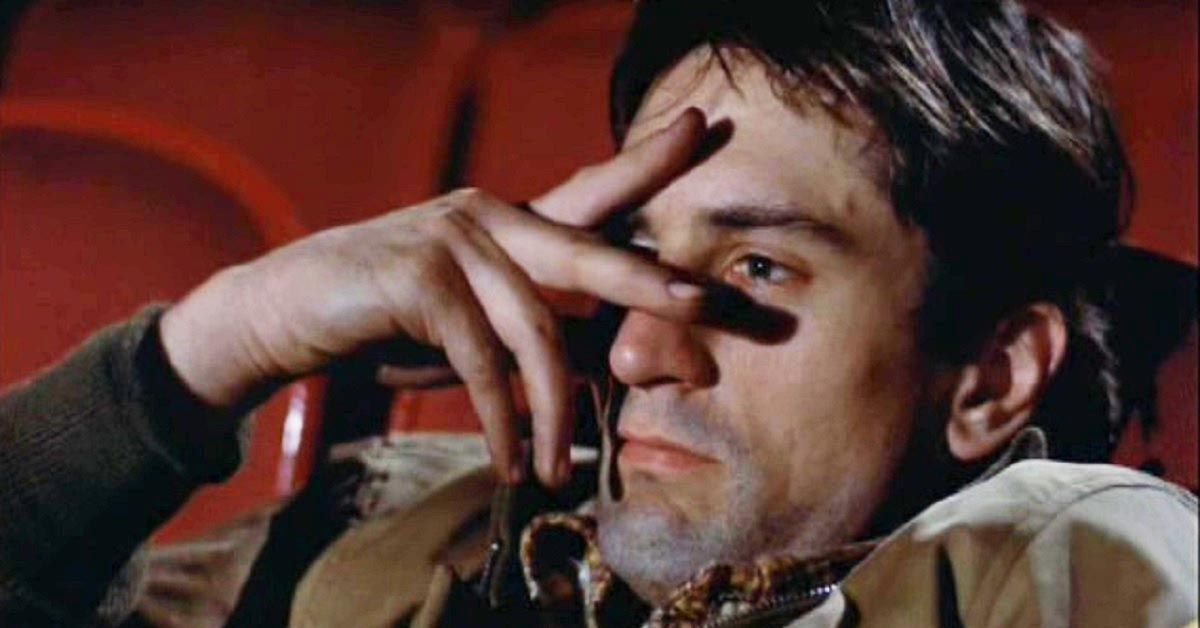 Robert De Niro first captured audiences with 1969–70 roles in films by Brian De Palma (the black comedy Greetings, about Vietnam draft dodgers) and Roger Corman (the Depression-period crime drama Bloody Mama, about mob matriarch Ma Barker).
His breakthrough came in Mean Streets, a 1973 crime drama co-starring Harvey Keitel. Mean Streets was the first of ten films De Niro made with director Martin Scorsese.
In 1974, Robert De Niro won the Best Supporting Actor Oscar for his portrayal of fictional mobster Vito Corleone in The Godfather Part II, a prequel to the 1972 epic crime drama The Godfather, in which Marlon Brando plays an older iteration of the Vito character.
Related: A Visit To Her Father Revealed How Robert De Niro Really Feels About Ana De Armas
As filming commenced on Taxi Driver, Robert De Niro was tied to the period drama 1900 by director Bernardo Bertolucci. He flew between Rome and New York City for the simultaneous productions.
De Niro connected with the Travis Bickle character, conceived by screenwriter Paul Schrader, who wrote the film while coping with a stomach ulcer, insomnia, and romantic depression.
Despite his newfound commanding fee of $500,000, De Niro accepted $35,000 for his role in the cash-strapped Taxi Driver, which was filmed during New York's 1975 summer heat wave.
Dustin Hoffman Could Have Been Travis Bickle In Taxi Driver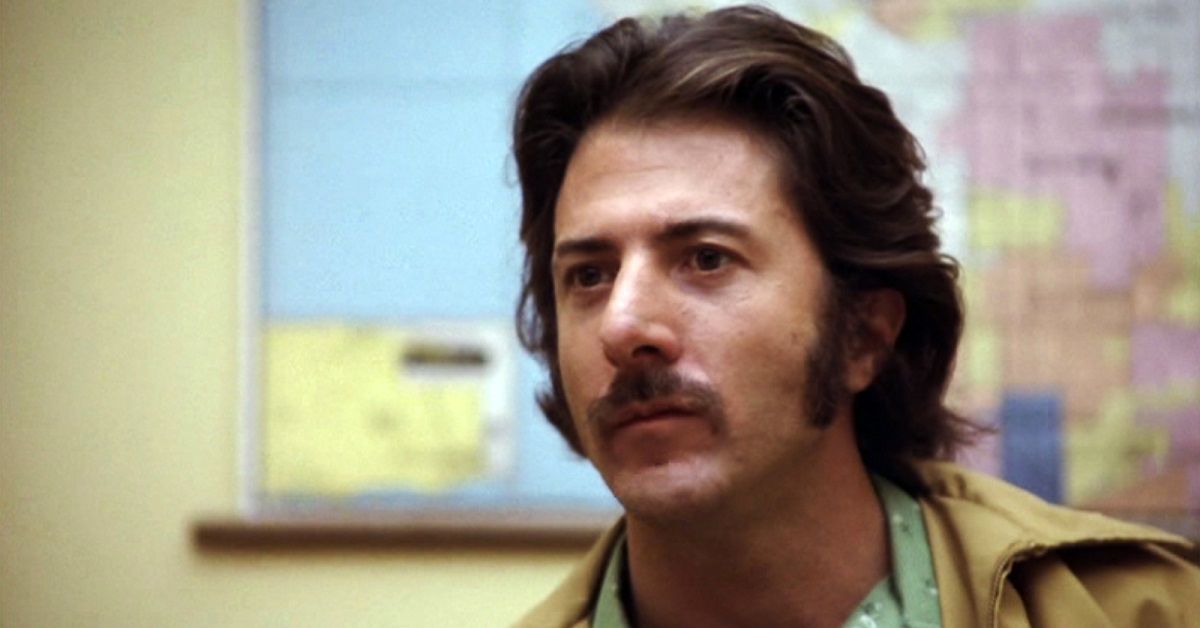 To viewers of Taxi Driver, it's virtually impossible to imagine anyone else but De Niro in the Bickle role. However, despite his prior work with Scorsese, the director first had a different actor in mind.
Scorsese first offered the part to Dustin Hoffman, the diminutive star of the 1967 coming-of-age film The Graduate.
Hoffman proved his dramatic range in roles as a pimp (Midnight Cowboy), a frontiersman (Little Big Man), a prisoner (Papillon), and a troubled comedian (Lenny, about standup comic legend Lenny Bruce). He could have added Schrader's misanthropic character to his list of achievements.
However, Hoffman declined Scorsese because he was off-put by the director's intense manner.
Related: Dustin Hoffman's Reaction With Meryl Streep On Set Would've Got The Actor Canceled From Hollywood Today
Hoffman had other gritty roles in the pipeline. In 1976, he faced off with a diamond-heisting Nazi war criminal (played by Laurence Olivier) in The Marathon Man. In subsequent roles, he portrayed a Watergate journalist (All the President's Men) and a lifelong criminal (Straight Time).
Not all directors wanted the actor first known to movie-goers as Benjamin Braddock. David Lynch rejected Dustin Hoffman for The Elephant Man because the A-lister was "too famous" for the biographic role.
In any case, Scorsese's first and final choices for the Bickle role do get along on screen. Robert De Niro and Dustin Hoffman have made four movies together, including the 1997 political satire Wag the Dog.
Scorsese also considered Al Pacino and Jeff Bridges for the Bickle role.
Robert De Niro's Iconic "You Talkin' To Me?" Line In Taxi Driver Was Improvised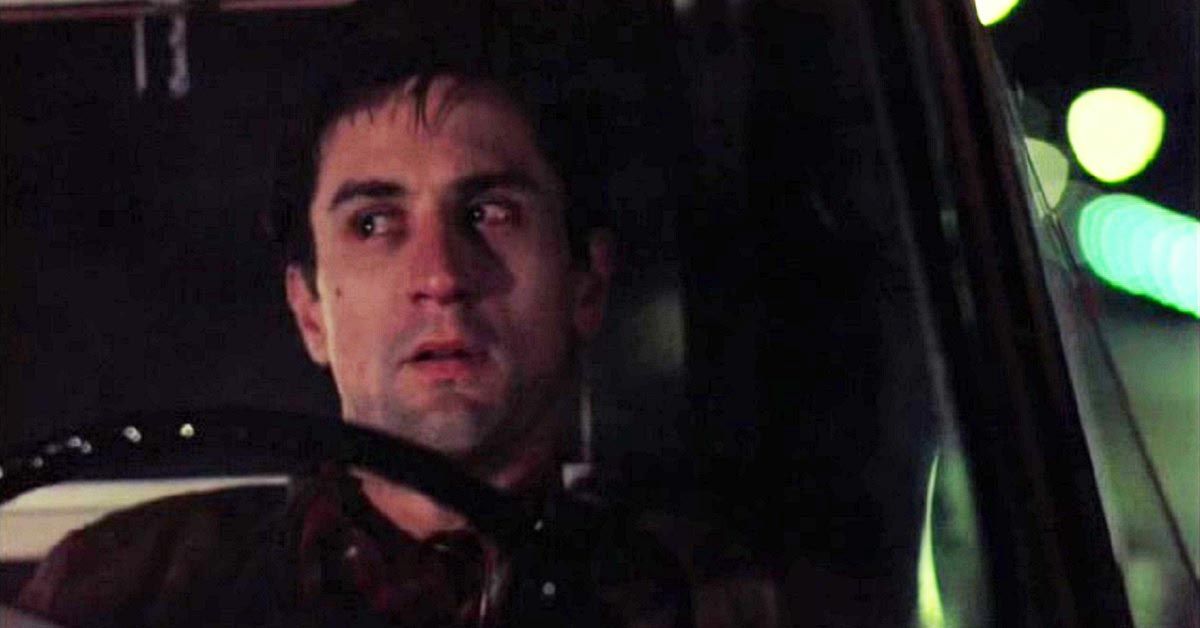 Filmed on a budget of $1.9 million, Taxi Driver grossed $28.5 million and remains a favorite among cult and mainstream audiences.
The Taxi Driver soundtrack is one of Hollywood's most acclaimed film scores. Legendary film composer Bernard Herrmann (1911–1975) conducted the music just hours before his death from a heart attack.
Despite his seediness, the Travis Bickle character resonates among dissident, disillusioned, and isolated individuals. But it wouldn't be the character people know without Robert De Niro in the role.
De Niro improvised select moments of dialog, including the most famous line in Taxi Driver: "You talkin' to me?"
That one line has inspired imitators worldwide in the decades since the film's release. De Niro's co-star, Jodie Foster (who plays Iris, a teenage runaway prostitute), later recounted the times she reenacted that scene in front of her mirror.
Schrader's script lacked the four words. De Niro came up with the line in a genius moment of spontaneity as the cameras rolled. The American Film Institute later ranked it No. 10 on its list of 100 most memorable film quotes.
Without De Niro, the Bickle character would never have uttered the immortal line.
Related: Robert De Niro Warned Juliette Lewis About Her Bad Attitude On Set
Taxi Driver ends with the film's most controversial passage. Bickle, after a near-assassination attempt on a presidential candidate, shoots Iris's clients and pimp (played by De Niro's Mean Streets co-star Harvey Keitel) and emerges as a media hero.
Travis Bickle remains one of the most iconic roles for De Niro, whose body of work makes most actors envious. Despite a few duds in later years (Robert De Niro regrets his film with Al Pacino, Righteous Kill) he's secured his place in cinematic history.