Highlights
Rami Malek and Lucy Boynton's high-profile relationship faced media attention and scrutiny.
Despite their efforts to keep their relationship private, Malek and Boynton received admiration for their red-carpet appearances.
Malek and Boynton reportedly ended their five-year relationship in 2023.
Rami Malek and Lucy Boynton quietly dated after starring together in the 2018 Queen biopic Bohemian Rhapsody. Malek publicly confirmed his romance with Boynton during his acceptance speech for Best Actor at the 2019 Oscars. Despite efforts to keep their relationship private, fans admired Malek and Boynton for their sweet red-carpet appearances and unintentional style coordination.
However, after a five-year relationship, Malek and Boynton reportedly split in 2023. While the couple did not officially announce their separation, its confirmation seemed apparent when they were last seen together at the 2023 BAFTA Awards. Additionally, Malek was photographed sharing a passionate kiss with actress Emma Corrin in London.
During an interview with UK's You magazine, Lucy Boynton shared her thoughts when Rami Malek publicly declared his love for her during his 2019 Oscar acceptance speech. That moment was the official confirmation of Malek and Boynton's romance.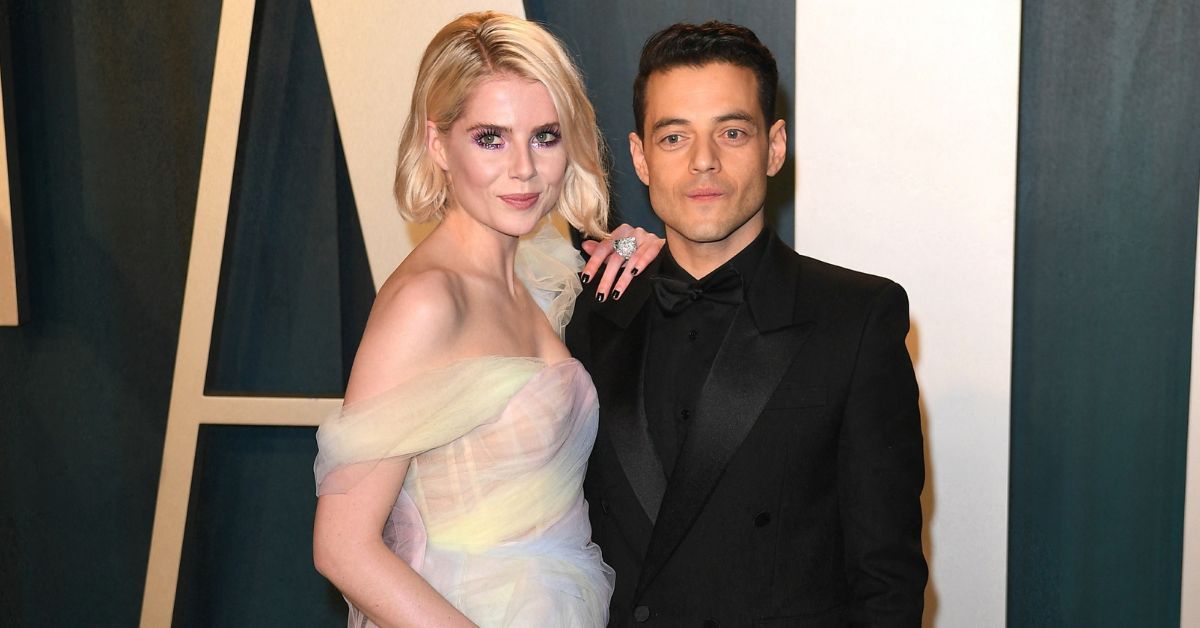 Boynton told the publication that she was initially unaware of the public nature of Malek's declaration of love, and admitted that she felt strange with all the attention focused on her.
Rami Malek's Bio

Full Name

Rami Said Malek

Birthdate

May 12, 1981

Birthplace

Torrance, California, US

Place of Origin

Egypt

Parents

Said Malek

Nelly Abdel-Malek

Siblings

Sami Malek – twin brother, profession: teacher at STEM Academy

Yasmin Malek – profession: doctor

Education

Notre Dame High School

University of Evansville, Indiana

Harlaxton College, Lincolnshire

Net Worth

$20 Million
In a 2019 interview with The Cut, Boynton recalled the event with fondness despite feeling like she had 'blacked out' during the time. She expressed that Malek's win for his performance felt like a culmination of his journey as a successful actor.
Lucy Boynton's Bio

Full Name

Lucy Christabel Boynton

Birthdate

January 17, 1994

Birthplace

New York, US

Place of Residence

England, UK

Parents

Graham Boynton

Adriaane Pielou

Sibling

Emma Louise Boynton

Education

Blackheath High School London

James Allen's Girls' School, London

Net Worth

$3 Million
Despite the attention their relationship received, Malek and Boynton were exceptionally private. Boynton explained that her experiences with media scrutiny led her to safeguard the privacy of her relationship with Malek.
Rami Malek was born to Egyptian parents. His family migrated to the United States before he and his twin brother were born, making him a first-generation American. Meanwhile, Lucy Boynton was born to American parents, but they relocated to England where she grew up and currently resides. Boynton holds dual citizenship from the US and the UK.
In a September 2019 interview with Porter, Boynton revealed that being the girlfriend of someone highly in demand could be stressful. She expressed appreciation for people excited about Malek's work, but she felt bothered when people were harshly grabbing Malek while they were in public.
RELATED: Jimmy Fallon's Interview With Rami Malek Went Viral Due To An Awkward Moment That Most People Missed
Malek also diligently shielded his romance with Boynton. According to the Daily Mail, Malek values his privacy more than anything. While he is naturally charming, he rarely discusses anything about his romantic life.
Rami Malek And Lucy Boynton Secretly Started Dating While Filming Bohemian Rhapsody
Lucy Boynton reminisced about meeting Rami Malek for the first time at Abbey Road Studios in London just before they started shooting Bohemian Rhapsody. Boynton told The Cut that it was an intense day, and she was dealing with anxiety about her role in the film when Malek approached her and devised a plan for their scene.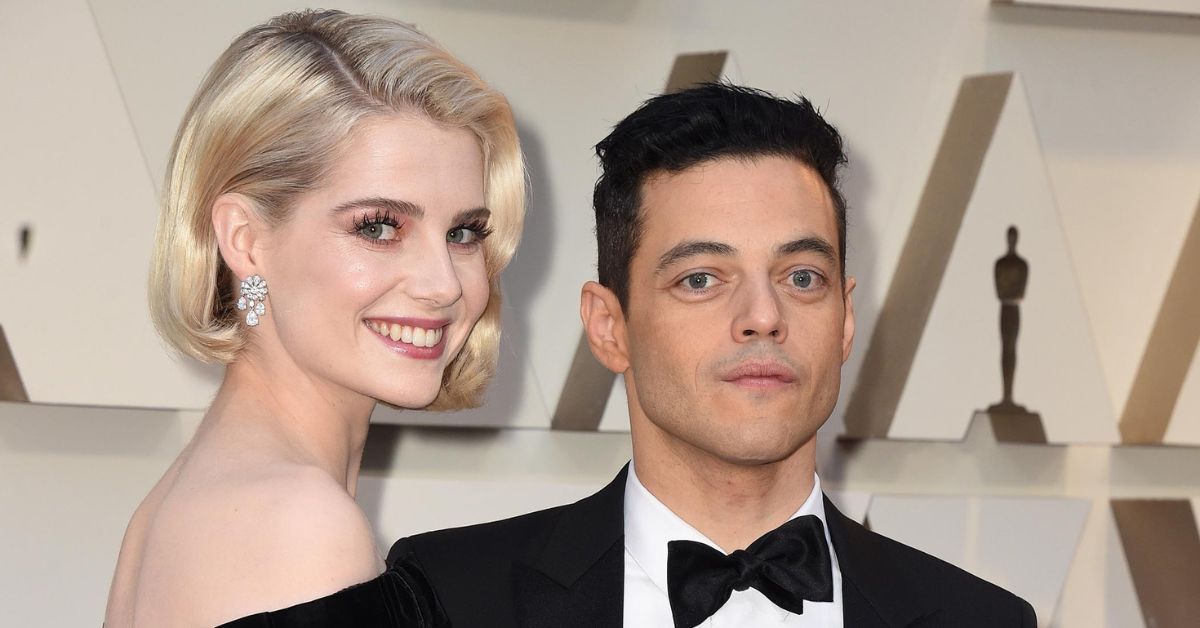 After meeting during the movie production, rumors circulated that Malek and Boynton were already dating. A source told Us Weekly about Malek's strong feelings for Boynton and his frequent visits to London.
| Rami Malek's Movies and Shows | Lucy Boynton's Movies and Shows |
| --- | --- |
| Gilmore Girls (2004) | Miss Potter (2006) |
| Night at the Museum (2006, 2009, 2014) | Sense & Sensibility (2008) |
| The Twilight Saga – Breaking Dawn (2012) | The Blackcoat's Daughter (2015) |
| Need for Speed (2014) | I Am the Pretty Thing That Lives in the House (2016) |
| Bohemian Rhapsody (2018) | The Dreams of Bethany Mellmoth (2016) |
| Mr. Robot (2015 – 2019) | Gypsy (2017) |
| Dolittle (2020) | Bohemian Rhapsody (2018) |
| No Time to Die (2021) | The Politician (2019 – 2020) |
| Amsterdam (2022) | The Ipcress File (2022) |
| Oppenheimer (2023) | Why Didn't They Ask Evans? (2022) |
They were spotted together at a U2 concert in Los Angeles and seen walking arm-in-arm to a lunch date. Malek and Boynton grew close as a couple, they walked together at several red carpet and high-profile events, met each other's families, and became famous for unintentionally coordinating outfits at public events.
RELATED: The New 'James Bond' Film Almost Didn't Cast Rami Malek Because Of This Reason
Malek praised Boynton at the 2nd Annual Los Angeles Online Film Critics Society Award Ceremony, calling her a wildly talented human being and an inspiration. He singled her out as a top-notch screen partner and expressed admiration for her efficiency on set. Malek also reiterated his admiration for Boynton during the Santa Barbara Film Festival.
"Actors like Lucy Boynton, who, when I looked into her eyes, I thought, 'Oh, I don't have to act. I don't have to do a thing,'"
Rami Malek And Lucy Boynton Quietly Moved On From Each Other
In August 2023, The Sun UK reported that Rami Malek and Lucy Boynton ended their relationship in early 2023 as they grew apart.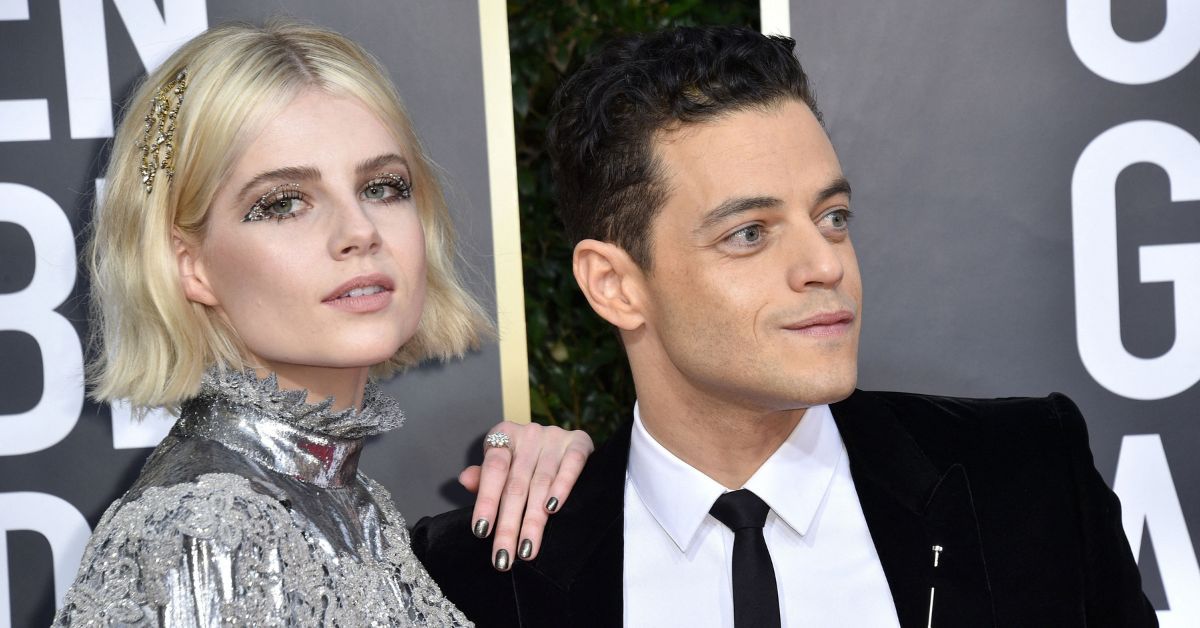 Speculation about their breakup started when the couple ceased appearing together in public. According to Page Six, Malek and Boynton were last seen together in public in February 2023.
Rami Malek's Dating History:
Angela Sarafyan (2012) – not officially confirmed
Portia Doubleday (2015-2017)
Lucy Boynton (2018-2023)
Emma Corrin (2023) – not yet confirmed
According to the source, the separation between Malek and Boynton occurred discreetly, and despite their long time together, they both moved on with their lives, focusing on their respective work. Malek surrounded himself with his friends, while Boynton was seen at Wimbledon alone.
RELATED: What Emma Corrin Has Said About Playing Princess Diana On 'The Crown'
In August 2023, Hollywood Life reported that Malek was seen kissing The Crown actress, Emma Corrin, at a restaurant in Kent, England. The eyewitness described the rumored couple as 'totally besotted with each other' and uninterested in anyone else. However, neither Malek nor Corrin has publicly commented on their relationship status.