Highlights
Russell Brand gained fame through comedy and acting, even showcasing his musical abilities by covering Beatles songs and appearing in a musical film adaptation.
Brand and Noel Gallagher were close friends for years, with Gallagher providing advice and Brand serving as Gallagher's best man at his wedding.
However, their friendship has cooled since Brand became a conspiracy theorist, with Gallagher finding his ideas crazy and hard to take seriously. They also had a disagreement over Brand's performance of Beatles songs.
Russell Brand first rose to fame as a standup comedian and radio host. After appearing on Big Brother, he quickly became a popular British television personality, even getting his own talk show. Moreover, he gained international stardom when he played rock star Aldous Snow in the hit comedy film Forgetting Sarah Marshall in 2008.
Although he never tried to pursue a music career, Brand has had many opportunities to showcase his musical abilities. For instance, he covered The Beatles' 'When I'm 64' in 2007 and portrayed Lonny Barnett in the film adaptation of the musical Rock of Ages in 2012.
That same year, the musician performed a cover of another Beatles song for the Olympics closing ceremony. However, his long-time friend, Noel Gallagher, wasn't impressed and even accused him of 'murdering' those two Beatles songs.
Related: Here's How Russell Brand Is Adding To His $20 Million Net Worth Since Quitting Hollywood
Noel Gallagher And Russell Brand Have Been Good Friends For Almost Two Decades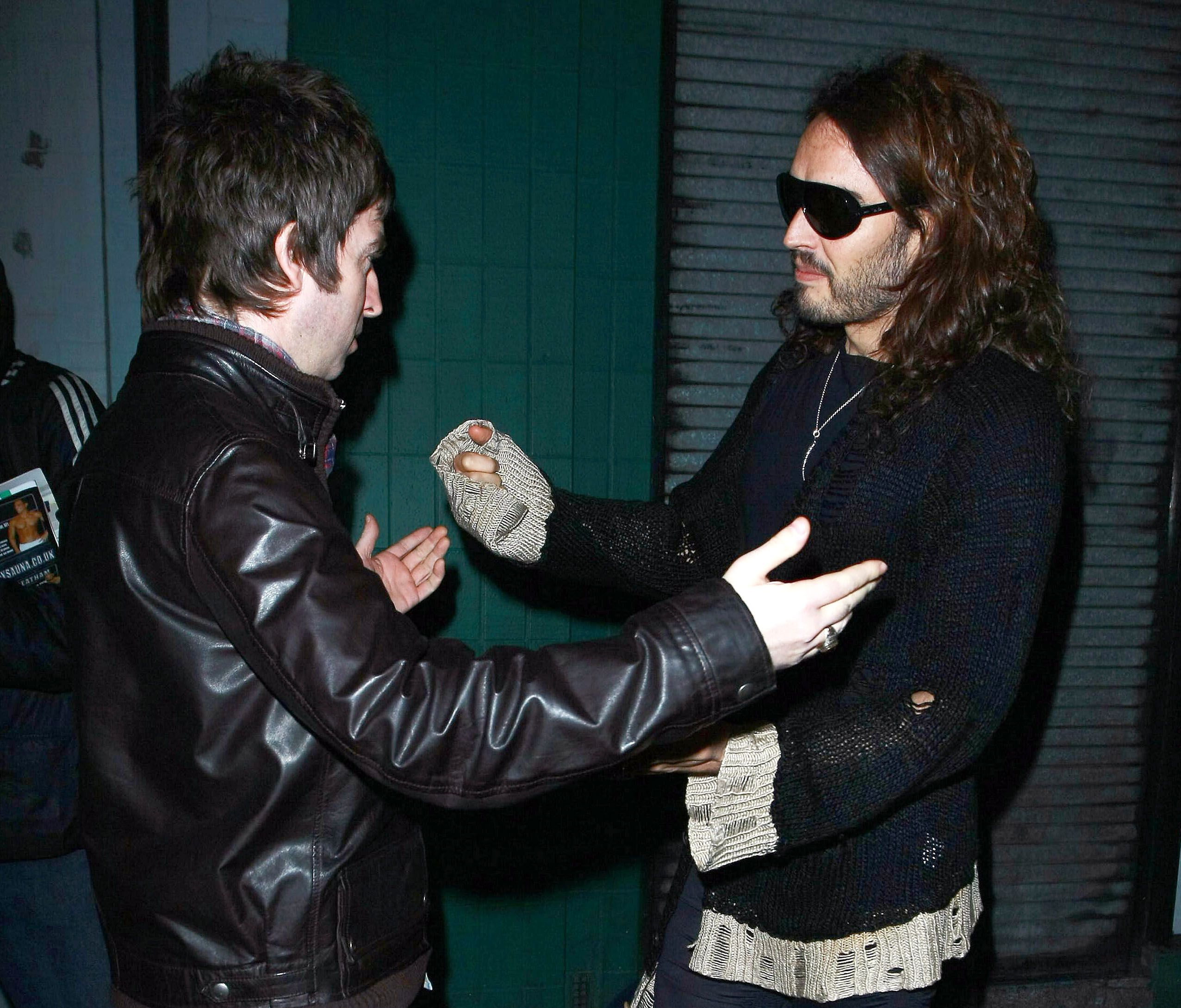 Oasis star Noel Gallagher and Russell Brand have been friends since 2005 when the musician attended one of Brand's stand-up comedy shows. The pair met backstage and quickly hit it off.
Over the years, the two became so close that Brand admitted that he would often go to Gallagher with his problems.
"One thing that endlessly surprises me about him is he's the sweetest, most thoughtful, sensitive person. He gives very good advice, if I ever have problems with relationships or friendships or fame," the comedian and actor revealed during an interview with Q magazine.
This proved to be true of Brand too, as the actor was the best man at Gallagher's wedding with Sarah McDonald in 2011.
Related: Russell Brand's Former Manager Denied The Allegations, But Admitted The One Thing He Would Get Complaints About Regarding His Former Client
However, the duo isn't as close nowadays, ever since Brand announced he was "not interested in making money anymore," quitting acting to become a full-time conspiracy theorist on YouTube instead. Gallagher has gone as far as admitting that, as much as he loves Brand and still considers him a close friend, his ideas can be a little too crazy at times.
"I love Russell," Gallagher said of Brand during an interview with Noisey. "He's nice but he talks a lot of stupid things." The former Oasis star explained that, with all his conspiracy theories, it's hard to take the former actor seriously at times. "I was out with him the other night and he says it with a straight face. 'There is going to be a revolution.' And I'm like, 'Fucking hell, mate, give us a shout when you're going down The Mall with your pitchforks and that, I'll come and serenade you on my lute before we eat the Queen," he explained. "What's scary is that he's serious when he says that."
Noel Gallagher Called Out Russell Brand For "Murdering" A Beatles' Song
In 2012, Russell Brand performed at the Olympics' closing ceremony. His psychedelic performance included a rendition of the song 'Pure Imagination,' famously sung by Gene Wilder in Willy Wonka & The Chocolate Factory, as well as a cover of The Beatles song 'I'm the Walrus.'
However, Noel Gallagher wasn't impressed by Brand's performance at the Olympics' closing ceremony. During an episode of BrandX with Russell Brand Live from London show, the former Oasis star, said to Brand: "You murdered one of The Beatles' songs quite famously." He then added, "Twice."
Related: Russell Brand Knows He Used To Be A Jerk (But Says His Wife And Daughter Changed Him)
"'When I'm 64', that was bloody good," Brand said of the cover he recorded for Sergeant Pepper's 40th Anniversary documentary for BBC's Radio 2. However, when he tried to defend his performance at the 2012 Olympics, Gallegher interrupted him to say that he had "murdered 'I'm a Walrus.'"
"How can you sit there and describe it as a murder when many people are describing it as the cultural highlight of the century?" Brand jokingly said. "My mom said it was 'quite good' she said, but she was unable to look me in the eye."
Ultimately, Brand jokingly revealed that his mother didn't actually see his performance of 'I'm the Walrus,' Gallagher told him, "Unfortunately, many people did. I've seen it and I thought well then what was he doing dressed as Willy Wonka? What's that to do with John Lennon? And then, it's like, why is he on top of a bus? And why is he singing that?"
Gallagher thought the whole thing was "just ridiculous" and that someone should've gotten Brand off the stage.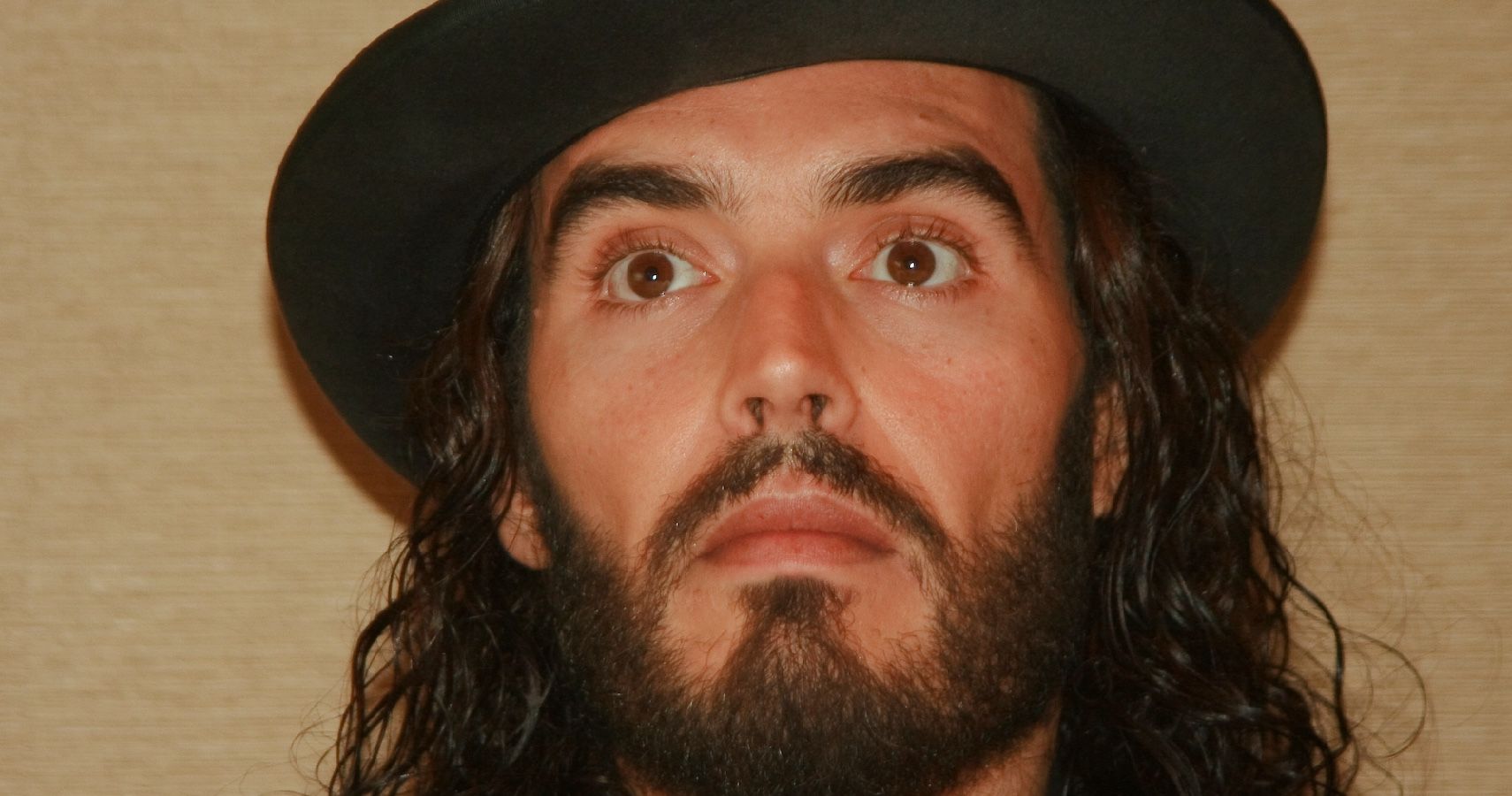 Earlier this year, an official police investigation was issued against Russell Brand after the former actor was accused of sexual assault and emotional abuse by four women.
Brand is also said to have behaved inappropriately at work, including by undressing, making sexual remarks, and acting aggressively towards workers. All these events took place during the height of his career, between 2006 and 2013.
However, Brand quickly took to social media to deny the allegations. In a video posted on social media, the former Hollywood star denied "serious criminal allegations" he said were to be made against him, and said his relationships "were absolutely, always consensual."
However, those close to Brand, including Noel Gallagher, his former manager, and ex-wife Katy Perry have remained silent about the allegations against the former actor.