Highlights
Cage's favorite 'Cage' movies reveal his love for well-written films with proper character development.
Nicolas Cage's favorite projects also hinted to fans that the actor made a "genius" move by pushing fans to see lesser-known films.
Despite a few bad performances, Cage's status as one of the greatest actors in the industry remains cemented by his dedicated fan base.
Cage has been in the entertainment industry for over four decades and has a decorated portfolio that keeps growing. But what makes Cage stand the test of time with younger actors coming into the scene every year? Many fans say that Nicolas Cage's ability to reinvent himself and push barriers could be his secret to success.
Even with an endless list of movies in which Cage took lead roles, the Pig actor has some of the movies at heart. Nicolas Cage revealed a list of his top 'Cage' films, which are great picks, but fans also thought he was a genius for listing the movies he did.
RELATED: Here's Why Fans Slapped Nicolas Cage (And What He Had To Say About It)
Nicolas Cage Discloses His Best 'Cage' Movies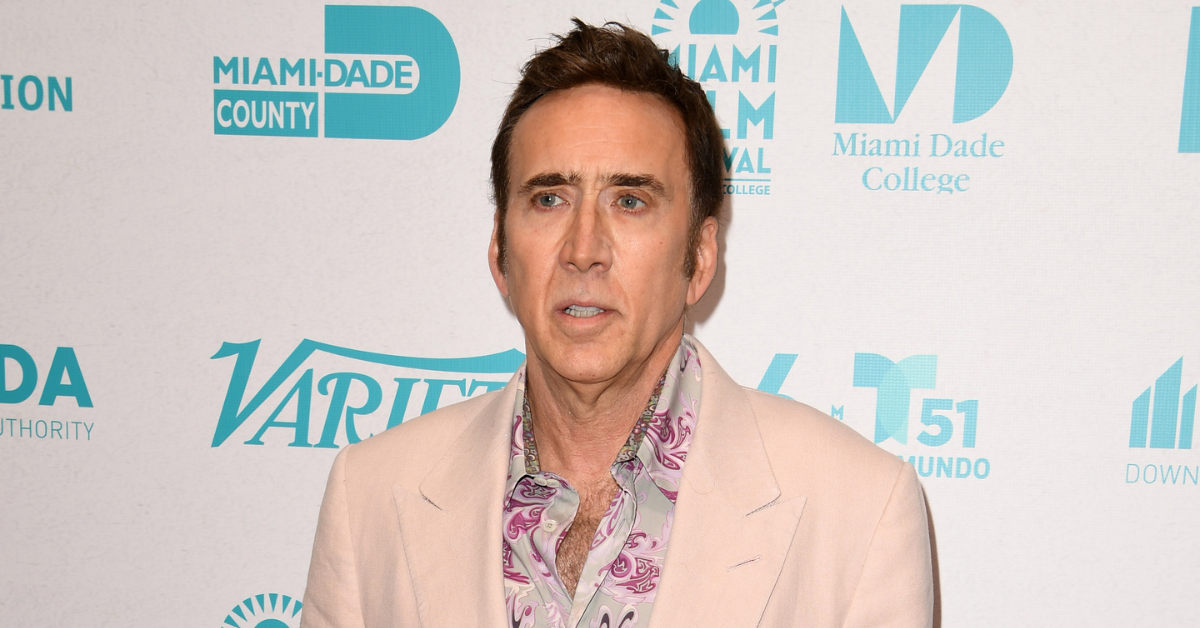 Nicolas Cage appeared on The Late Show With Stephen Colbert and had the chance to rank his best projects. Colbert opened the questionnaire by listing his favorite 'Cage' films. He named National Treasure, Raising Arizona, Leaving Las Vegas, and Valley Girl. Nicolas Cage highlighted that he was 19 when he starred in Valley Girl.
Colbert revealed that his girlfriend at the time had a huge crush on Cage. The little fact didn't amuse Colbert, but Cage was a teenage star and had everything going on for him. After the audience applauded, Colbert was eager to hear about some of Cage's favorite films in which he played significant roles.
A confident Nicolas Cage had no problem listing his top five movies. "Okay, I'm gonna start with Pig; that's my favorite movie." Although recent, Pig has been ranked by other enthusiasts as Cage's top film with a staggering 97%.
Cage continued, "I love Mandy, the movie Panos [Cosmatos] directed. I love Bringing Out the Dead, Martin Scorsese directed. I loved Bad Lieutenant Werner Herzog. I loved a movie called Joe, which David Gordon Green directed."
Colbert concluded, "There you go," before the audience applauded the list.
From Cage's list, it's quite unbelievable how one could be so versatile when it came to acting. Cage has appeared in romantic, action, drama, horror, and thriller movies; name it all. However, his favorite 'Cage' movie list reveals that the actor is a movie genius.
His choices indicate that Cage likes well-written films that provide enough time for proper character development. Commenters also called the move of name-dropping his lesser-known films "genius" because of course, they will now get the recognition they deserve.
RELATED: Nicolas Cage Hadn't Appeared On A Talk Show In 14 Years, But Returned To Jimmy Kimmel's Show For One Specific Reason
Though some fans had heard of the films Cage listed, others pointed out that it was a smart move by the actor to share all the movies he loved that maybe weren't blockbuster hits.
The Movies That Defined Nicolas Cage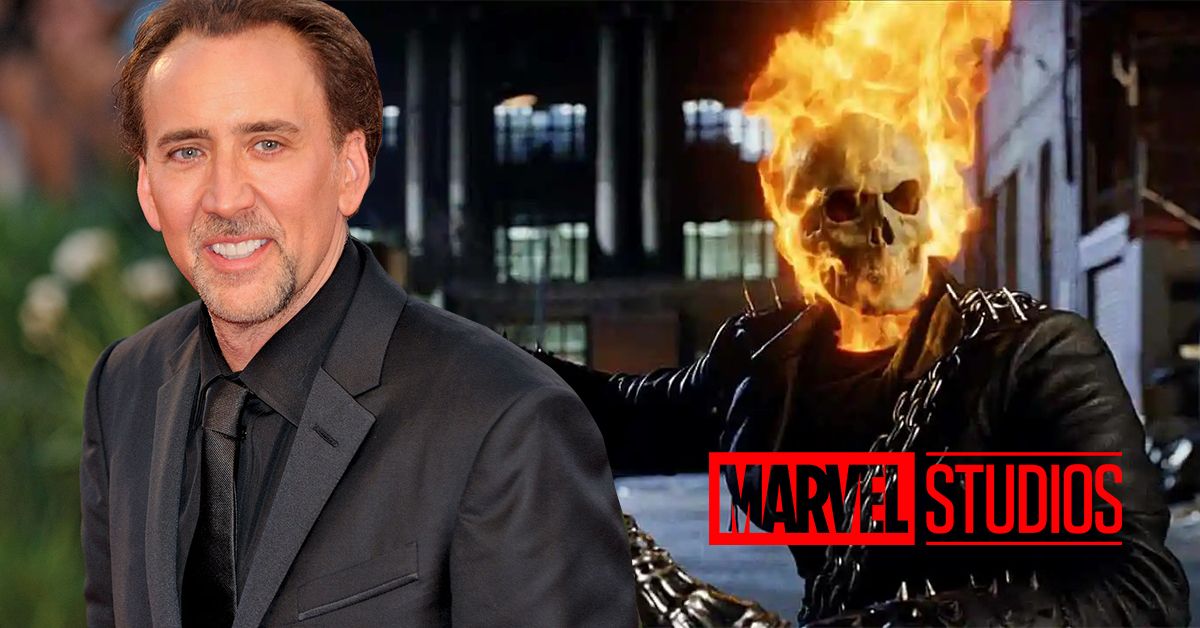 From the '80s to the '90s, Cage saw an upward trajectory in his acting career (things changed for Nicolas Cage after some financial and legal troubles). His box-office hauls and commercial successes competed with those of other top names such as Tom Cruise, Al Pacino, Bruce Willis, and Julia Roberts.
Nicolas Cage has had numerous films that could be termed as commercial successes. These films cemented his name as one of the best ever to do it, consequently attaining a near-mythical status in the industry.
The Croods was a popular hit that reigned in the cinema, accumulating over $500 million on a budget of just $135 million. Cage was at the center of the film's success as he was the main protagonist, Grug Crood.
The actor's second-highest commercial success was National Treasure. Yet again, he took the lead role and delivered a memorable performance. Although widely criticized, Ghost Rider fared well, raking in about $230 million.
Nicolas Cage had other honorable mentions that witnessed commercial success and earned over $100 million, including Face/Off, G-Force, and Gone In Sixty Seconds.
RELATED: Nicolas Cage Outbid Leonardo DiCaprio For A $276,000 Dinosaur Skull, But Was Forced To Give It Back And Still Hasn't Been Refunded
Nicolas Cage Had Some Pretty Bad Performances As Well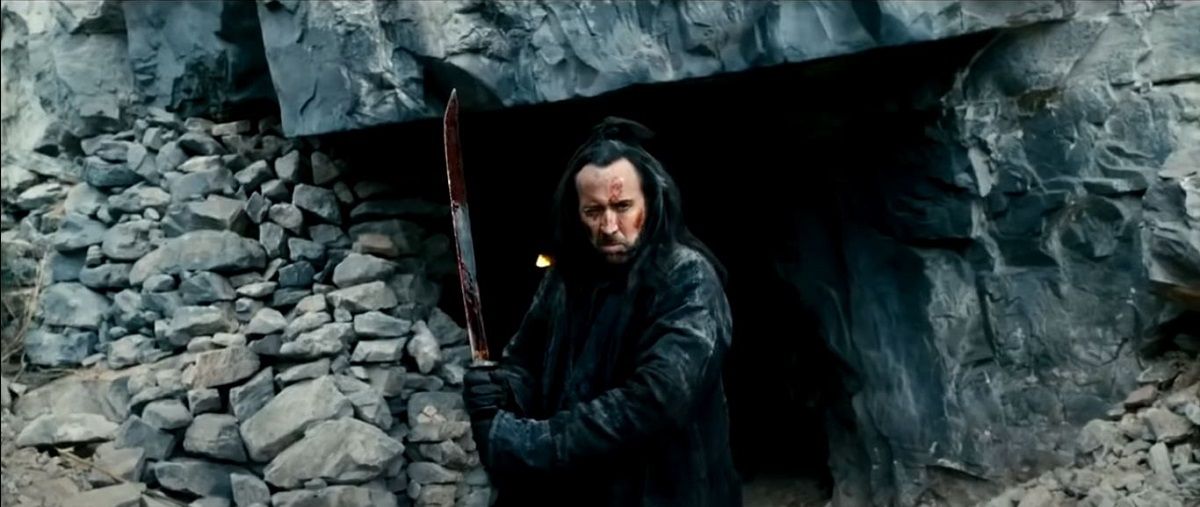 It's not undeniable that Nicolas Cage is one of the best actors in the entertainment industry. But he has also been in the spotlight for so long that he has experienced several rises and falls in his career. The world saw Cage perform in some of his worst films during the falls.
Critics assembled and gave Outcast (2014) a very low score for being unforgivably dull. Many thought the storyline was shallow, and Cage's character as Gallain wasn't well portrayed. In another stinker, Arsenal (2017), Nicolas Cage acted as a mob boss.
The actor did not try to fit into the role and couldn't even master his lines. His dollar store wig didn't make things any bearable.
Left Behind (2014) was another catastrophic failure in Cage's filmography. It's only redeemable in the eyes of the few people who have a narrow view of the world. Cage's abysmal performance made the movie hard to follow, and it was even harder to believe that the actor was an Oscar award winner.
Nicolas Cage's worst movies came in the 2010s when he was allegedly in bad debt. The Ghost Rider actor presumably took these sub-par roles to get out of debt.
Nonetheless, even with a few fails, fans gave their hearty comments, cementing his title in the industry as one of the greatest.