Highlights
Khloé Kardashian underwent a surgery to remove a cancerous skin tumor from her face, leaving a noticeable scar.
Khloé Kardashian struggled with fertility issues.
Migraine headaches have been a long-lasting and debilitating health issue for Khloé Kardashian.
Khloé Kardashian, a prominent member of the Kardashian-Jenner family, has received notoriety not only for being a reality TV star but also for her many successful business ventures and her beauty and fitness prowess. Unlike many of her other equally famous siblings, Khloé Kardashian has been more vocal about her personal struggles, including her evolving physical appearance, which she has mainly attributed to her strict lifestyle and workout regimens.
However, in recent years, certain developments suggest a more complex narrative, as the youngest Kardashian daughter has vocalized the many health challenges she has faced over the years, such as an autoimmune disease (lupus). But what else has Khloé Kardashian struggled with health-wise? And how has it impacted her personal life?
Khloé Kardashian's Battle With Skin Cancer Left Her Temporarily Disfigured
In October 2022, underwent an operation to remove a cancerous skin tumor from the side of her face.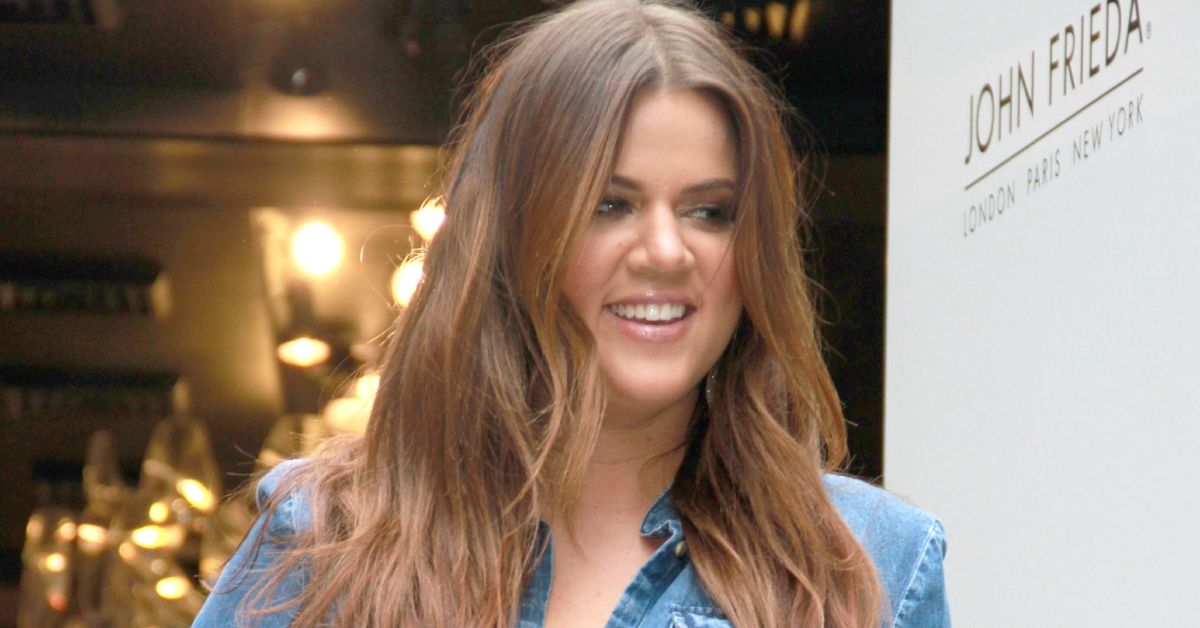 While The Kardashian reality TV starlet had originally hoped to deal with her melanoma diagnosis privately as she healed, fans and the media couldn't help but notice and point out that she had been sporting bandages on her face.
In an Instagram post Khloé made to her followers in October 2022, she explained what was going on with her:
After noticing a small bump on my face and assuming it was something as minor as a zit, I decided to get it biopsied 7 months after realizing it was not budging. A few days later I was told I need to have an immediate operation to remove a tumor from my face. I called none other than Dr. Garth Fisher, a dear friend of my family, and one of the best surgeons in Beverly Hills who I knew would take incredible care of my face. I'm grateful to share that Dr. Fischer was able to get everything — all my margins appear clear and now we are onto the healing process.
Over a year later, in September 2023, Khloé Kardashian updated fans on Instagram about her surgery and battle with skin cancer.
Not only did he [Dr Garth Fisher] remove the tumor and made sure that I am completely cancer free but he did such a f—ing stellar job on making my scar as small and beautiful as possible.
However, the surgery on Kardashian would end up leaving a massive indentation on the side of her face, which was visibly noticeable.
For quite some time, Khloé Kardashian, who is known for her flawless looks, was left with the painful reminder of her skin cancer diagnosis.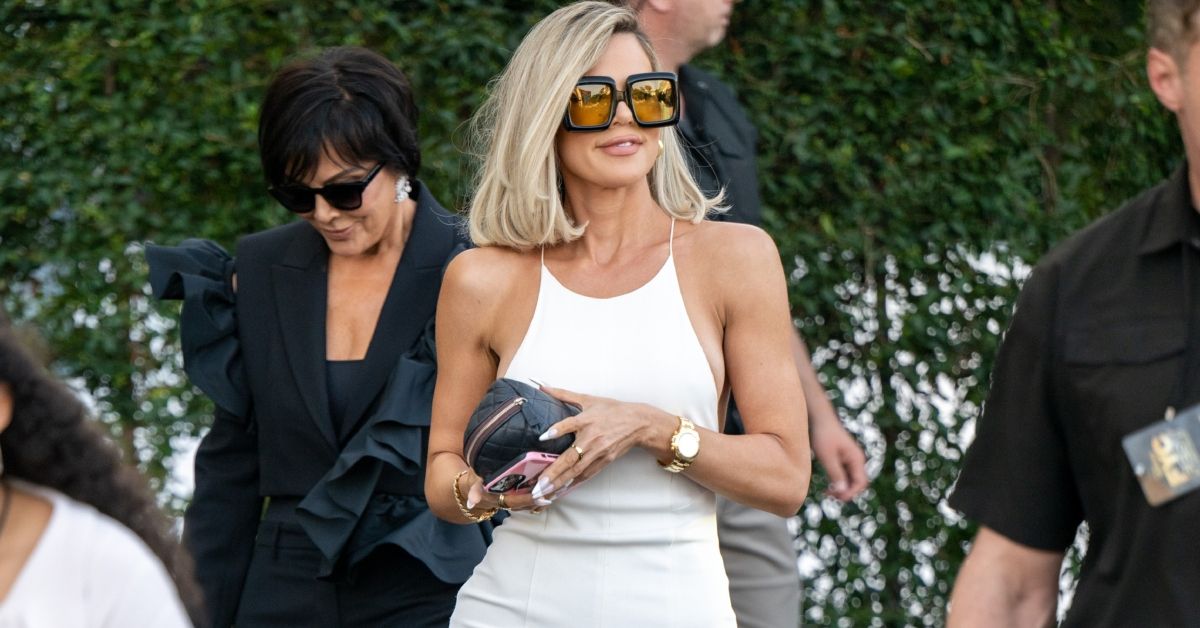 After Khloé bravely uploaded a picture of the disfigurement, she later shared photographs from when she had the indentation filled in with injections.
Related: Khloe Kardashian Has Harsh Words For Fan Who Mocked Kim Kardashian's Body Amid More Plastic Surgery Accusations
She added in her Instagram post caption:
I waited over nine months to get this filled by the way. Patience is everything and of course we have to make sure medically everything is all safe.
The star also encouraged others to go to the dermatologist and get checked out before adding how grateful she was that her face was slowly returning to how it used to be.
Khloé Kardashian's Heartbreaking Struggles With Fertility
In April 2018, Khloé Kardashian gave birth to daughter True Thompson, the child she shares with her on-again-off-again boyfriend, basketball player Tristan Thompson.
Khloé and Tristian would later welcome a son named Tatum in July 2022.
While Khloe gave birth to daughter True, she welcomed her second child via a surrogate.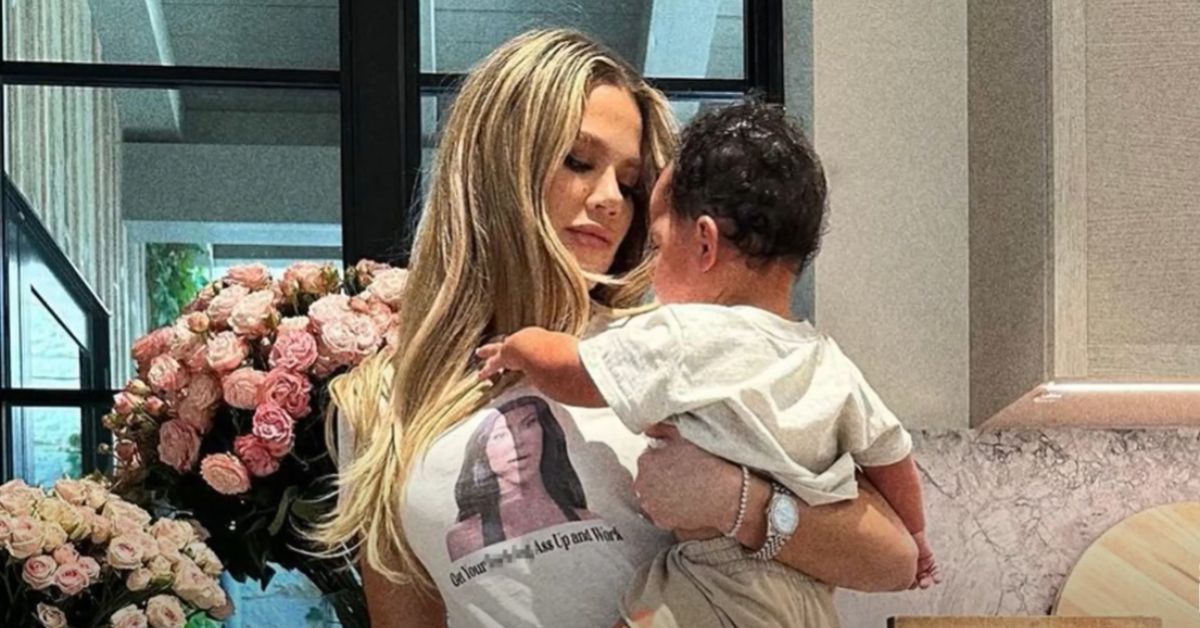 To ardent fans of Khloé Kardashian, it came as a delightful surprise that she was able to have two children, given she had been vocal about her issues with fertility for many years.
According to a report in The Mirror, during a doctor's appointment, Khloe revealed on Keeping Up With The Kardashians that she was told that she had fewer follicles than would be expected at her young age, which indicated a decline in fertility.
The Mirror also revealed that Khloé discovered that her body wasn't producing enough progesterone, which plays a crucial part in pregnancy development.
While Khloe had to use progesterone pessaries during the time she became pregnant with her daughter True, the ordeal ravaged her body to the point where she could barely walk and was bleeding.
Unfortunately, Khloe would endure more challenges when she wanted to have another baby.
Related: Beyonce's Renaissance Tour Included Kylie Jenner And Timothee Chalamet, But Those Weren't The Only A-Listers Spotted
She stated on The Kardashians reality show regarding her son Tatum:
I'm not gonna get into specifics on camera, but they said it's an 80 percent chance I'll miscarry. I almost miscarried with True at the beginning. But I didn't know that was a lingering thing. [My doctor] said she would feel terrible putting [an embryo] in without warning me that most likely I wouldn't be able to carry.
Migraines Have Negatively Impacted Khloé Kardashian For Years
While Khloé Kardashian has overcome a lot of the health issues that have plagued her throughout her life, she continues to battle a pretty deliberating illness.
Related: Khloe Kardashian Refuses To Spoil Daughter With Tooth Fairy Gift After Backlash Over Lavish Parties
In July 2020, Khloé Kardashian was interviewed by Prevention magazine to discuss her experience with migraine headaches.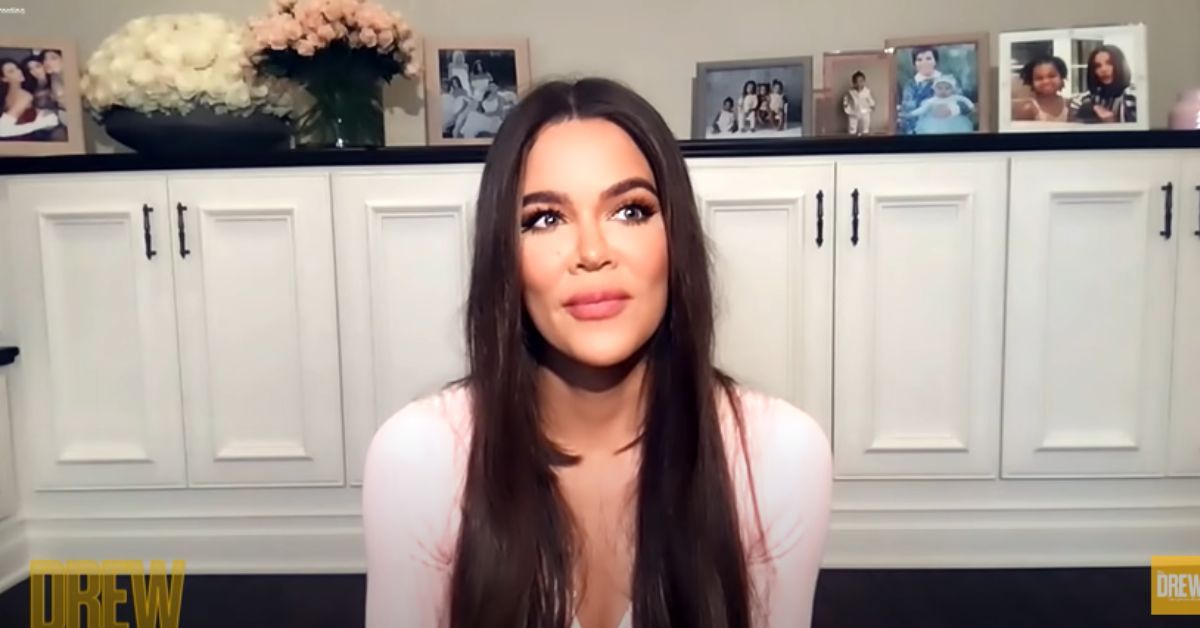 Kardashian explained that the migraines began when she was in the sixth grade; she added that when a headache appeared she would be confined to her bed for hours.
Khloé also stated that family and friends encouraged her to push past her pain as no one really understood the severity of what was going on until one day, she had enough. That was when she sought medical treatment and was diagnosed with migraines after a series of grueling medical tests.
While Khloé Kardashian still suffers from occasional migraine headaches which, as she puts it, "The pain is completely unbearable. Walking to your restroom or just to get a cold compress is, for me, agony. It's like a hammer just hammering every step", she has become the spokesperson for Biohaven's migraine medication: Nurtec.