Highlights
Matt LeBlanc, known for his role as Joey Tribbiani on Friends, bought a mega-mansion in Los Angeles worth $3.5 million after gaining fame and fortune from the show.
LeBlanc's massive property features 4 bedrooms, 5 bathrooms, a media room, billiard room, 250-gallon aquarium, wine storage, tennis court, swimming pool, and guest houses.
This was not LeBlanc's first luxury purchase, as he previously bought a home for $400,000 and continued to upgrade his properties over time, accumulating a net worth of over $85 million.
It's no surprise Matt LeBlanc could afford this mega-property after garnering global fame from his character on Friends. Nearly two decades after the sitcom's series finale, fans are still thrilled by new information regarding the Friends' cast members. Away from Joey Tribbiani's bachelor pad that he co-shared with his TV roommate, Chandler Bing, in Manhattan, Matt LeBlanc has amassed numerous multi-million properties from his Friends' proceedings.
It wasn't all rosy for the Joey actor before he landed the role on TV. However, towards the end of the series finale, it's rumored that each of the sitcom's stars earned $1 million per episode. Matt Leblanc added a stellar property to his portfolio following his instant fame on Friends.
RELATED: The Truth About Matt LeBlanc's Failed 'Joey' Sitcom
Matt LeBlanc Bought A Massive Mansion After His Success On "Friends"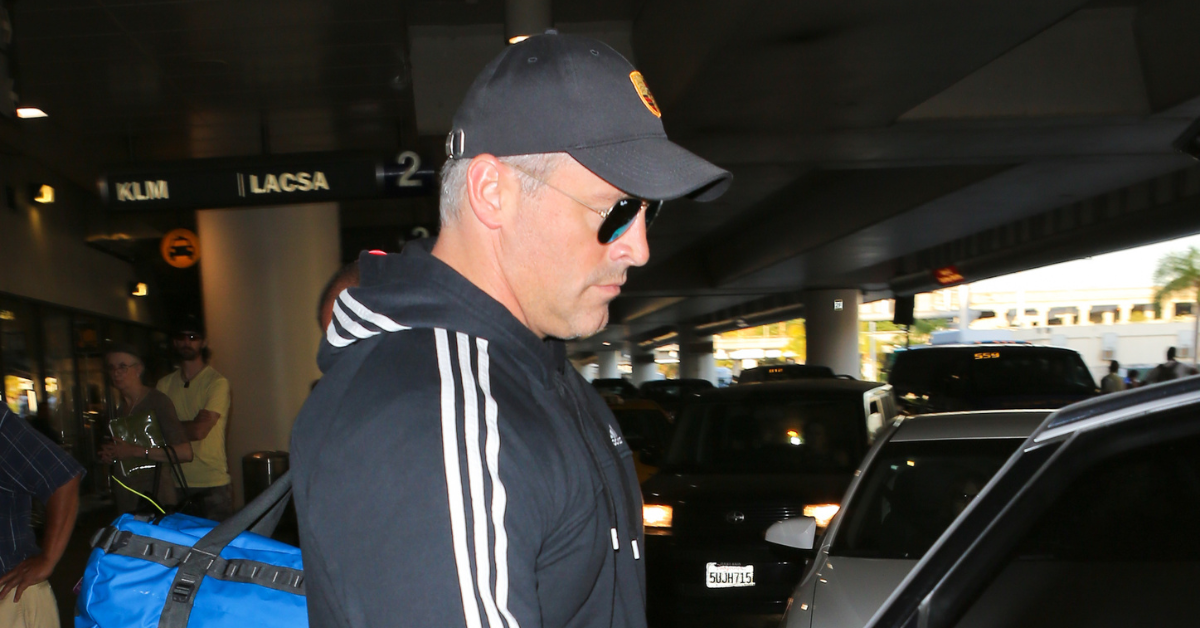 Matt LeBlanc once disclosed that he had only $11 to his name before landing his role as Joey Tribbiani. It's a story well-documented from rags to riches. As the sitcom continued to gain worldwide fame and became etched into millions of fans' hearts, so did the main cast members' pockets get fatter.
They grew from getting paid a little over $22,000 per episode during the early seasons to about $100,000 per episode by season 5.
These incremental leaps in the cast members' salaries are reflected in their changes in lifestyle and properties acquired over time. Matt LeBlanc bought his palace for $3.5 million not long after growing to fame (and developing a fortune) on Friends.
The mega-mansion was located in Encino, Los Angeles, sitting on 2 acres. The property sat prestigiously on the hilltop overlooking the San Fernando Valley. The house, deservingly called huge, had 7,000 square feet of space. It contained 4 bedrooms and 5 bathrooms.
The mega-mansion redistributed the rest of the space to host a massive media room, a billiard room, a 250-gallon aquarium, and a former bank-like vault for the storage of about 2,000 wine bottles. The expansive outdoor space spreads over a tennis court, a large swimming pool, a hot tub, two guest houses, and a 200-foot-long driveway secured by a gate.
As guessed, the multi-million property took time to design and build. The seller was said to be an electronics engineer who solely masterminded the mansion's design and spent four years working on the masterpiece before selling it to Matt LeBlanc.
The mega property's value was estimated to be $5 million when the Lost In Space actor finally decided to let it go. It is no longer in Matt LeBlanc's name.
RELATED: Matthew Perry's Biggest Roles (Other Than Friends' Chandler Bing)
The Massive Purchase Wasn't Matt LeBlanc's First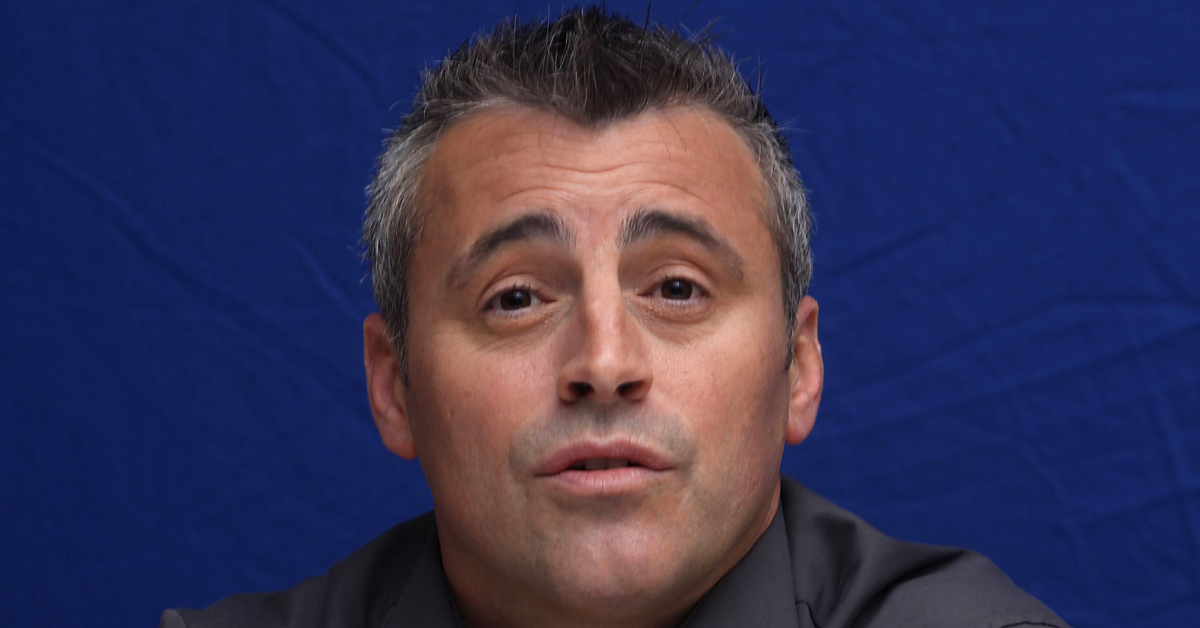 The massive Encino mansion wasn't Matt's first house as an owner. One year after landing the role on Friends in 1995, Matt LeBlanc bought a home. It was a considerable purchase for the young actor as it sat on an acre. He bought the 3-bedroom house for about $400,000 before upgrading to a bigger and better property.
Compared to the property in Encino, Matt LeBlanc's first home wasn't huge. He had plans to tear it down and build another massive and well-designed house, but over time, he changed his mind. This probably came after Matt's steady increase in income from his success on TV playing Joey on Friends.
His character in 1998, Major Don West in Lost In Space, had also done remarkably well by being the first movie in several weeks to beat Titanic at the box office. Matt was destined for bigger things, currently with a net worth of over $85 million.
RELATED: How Matt LeBlanc Recently Went From The Busiest Man In Hollywood To Completely Off The Map
Where Do The "Friends'" Stars Live?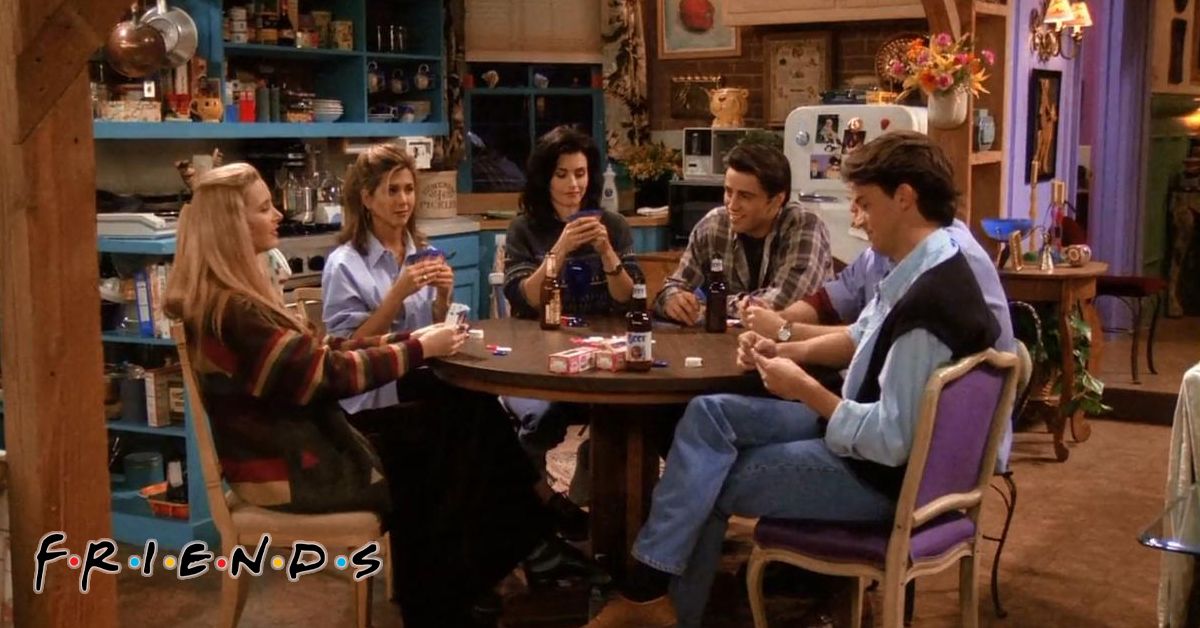 Although Matt LeBlanc leads a private life, he purchased a Spanish Villa in Pacific Palisades in Encino that spanned over 3,000 square feet of living space with scenic views. The rumor is that Matt sold his villa after landing another major role but later bought other properties in Pacific Palisades.
Away from the famous purple-themed apartment, Courtney Cox made a massive upgrade and purchased a beach house in Malibu that boasts of sitting on 2 acres of land and has guest cottages.
Jennifer Aniston resides in her stylish home in Beverly Hills. She disclosed that she would have been an interior designer if she hadn't succeeded as an actress. From photos of her house, it's easy to see why Aniston could have chosen the career path, as her house is simply a beauty to marvel at.
Like Matt LeBlanc, David Schwimmer leads a quiet life away from the camera. However, reports suggest that the Band Of Brothers star lives in a townhouse in Manhattan. He seems to be the only cast member connected to the location where Friends was filmed.
Lisa Kudrow's mansion is located in the den of stars, Beverly Hills. The actress purchased the property back in 1996, where she has lived with her husband and son. Lisa also owned a luxurious house in Utah up until recently, when she wrote it off from her portfolio.
For a long time, Matthew Perry, arguably one of the funniest guys on TV, owned a mega-mansion facing the sea in Malibu. He also owned a huge penthouse that occupied an entire floor on the 40th floor of a building in Los Angeles. It was reported that he sold both properties and moved to Pacific Palisades, where he lived until his unfortunate demise.
Each one of the Friends' main cast has done remarkably well for themselves by owning the very best that life can offer. Since Friends ended, Matt LeBlanc, David Schwimmer, and Matthew Perry soared higher in their careers, with the late Matthew Perry making a lasting impact on fans.