Highlights
Matt Damon awkwardly introduced himself to John Krasinski after kissing his wife, but they later became neighbors and friends.
Despite their initial awkward encounter, John Krasinski and Matt Damon worked together in a hit film and have maintained a strong friendship.
Matt Damon and Emily Blunt, who is John Krasinski's wife, are not just co-stars but also neighbors and close friends.
Matt Damon might be a superstar actor with tons of high-grossing films, but that doesn't mean he's mastered the art of social interaction. John Krasinski learned this fact first-hand when meeting Matt Damon for the first time around 2010.
While meeting his co-star (and on-screen romantic interest) Emily Blunt's husband, Matt Damon put his foot in his mouth in the very worst way. Fortunately, they all moved past the awkward first meeting, later becoming neighbors and even going on double dates.
Yet John hasn't forgotten how Matt Damon introduced himself moments after his tongue was in John's wife's mouth.
John Krasinski Met Matt Damon Under Very Awkward Circumstances
John Krasinski didn't expect to be dissed by Matt Damon the first time they met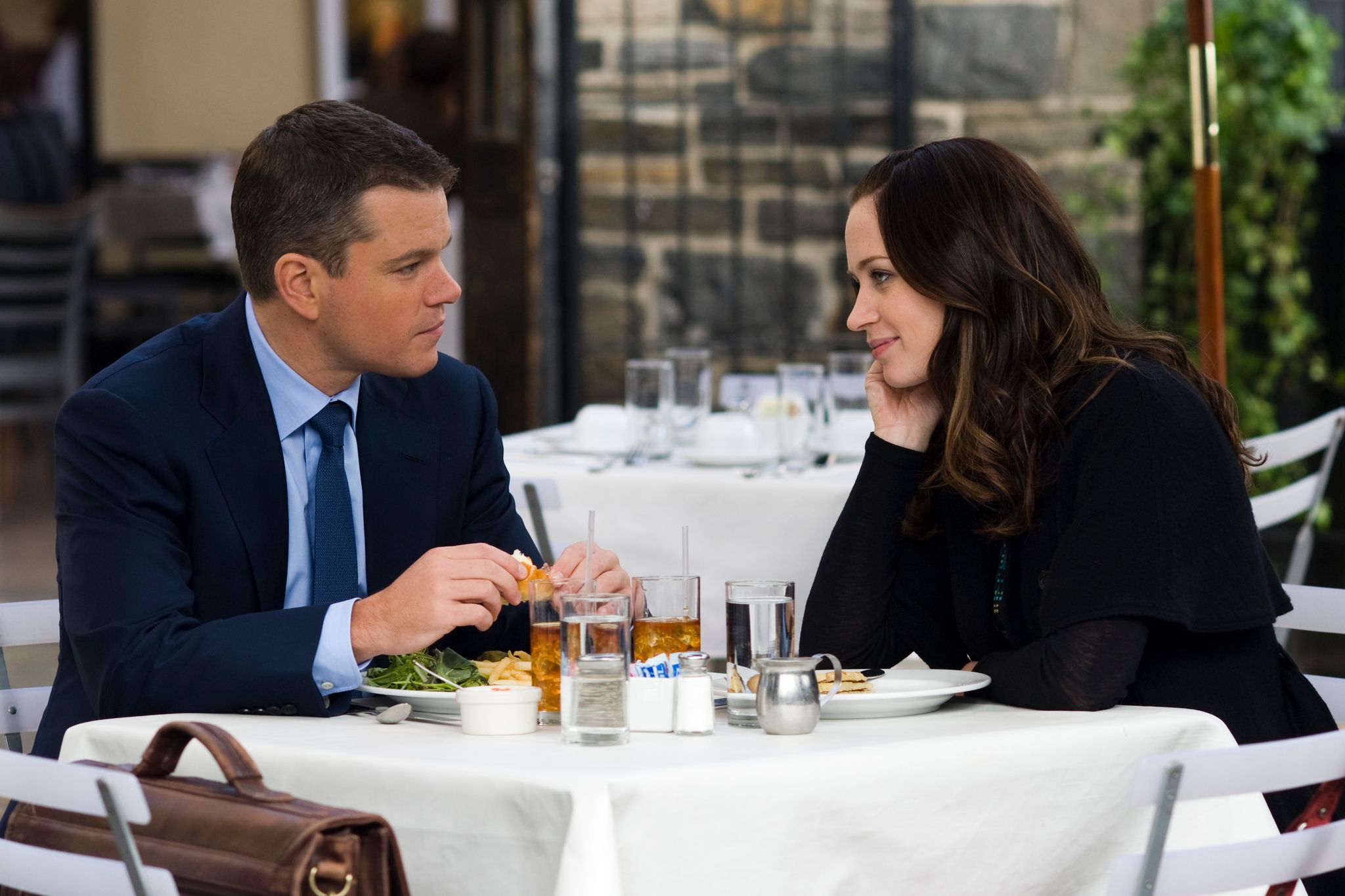 John Krasinski told Conan O'Brien about one time he visited his wife Emily Blunt on the set of a film when things got very awkward, very fast. When he arrived, John went into a tent to view the current scene, which involved Matt Damon kissing his wife.
Krasinski explained "It's just ​​​​Matt and my wife kissing very deeply. I thought that's very awkward." After that, he came out and saw Emily, and then Matt Damon approached.
Related: Matt Damon's Intimate Scene With Scarlett Johansson Turned Into A Nightmare To Shoot
"Matt Damon came up and was just trying to make a joke, and instead he goes 'Hey, nice to meet you, I was just totally tonguing your girl'." At that, the audience (and Conan O'Brien) erupted into laughter.
John laughed too, then continued to explain that he said "Okay man" to Matt, who "just started to melt, and he went 'I'm so sorry that wasn't funny at all'."
John said that ever since Matt has regretted the way he introduced himself. Matt "can't get over the fact that that was the first thing he said to [John]," but it seems there are no hard feelings between the two.
Emily Blunt And Matt Damon Worked Together Again In Oppenheimer
Emily Blunt and Matt Damon reunited on-screen years after that awkward kiss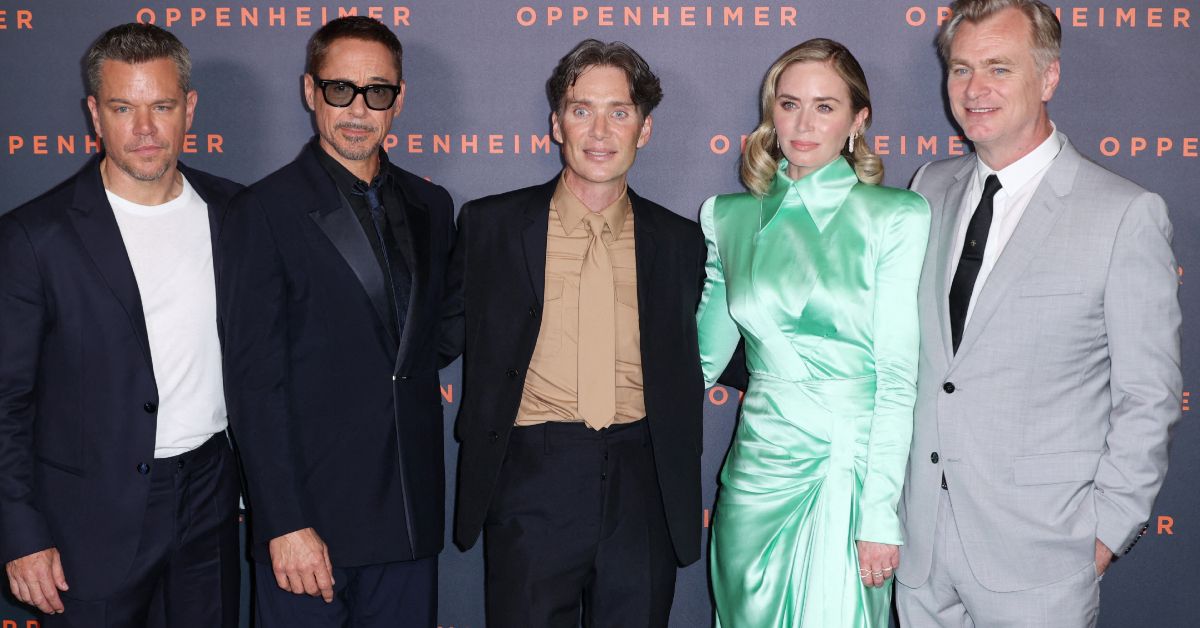 As awkward as that first meeting was for John Krasinski and Matt Damon (and probably Emily Blunt, too), that wasn't the end of their relationship. Emily and John met under "lame" circumstances, and things turned out well, and the same happened with Matt Damon.
It was inevitable that they would rub elbows (or maybe tongues) again, but it did take some time for Matt and Emily to share the screen once more.
Their first movie together was 2011's The Adjustment Bureau, which involved their characters randomly meeting in a bathroom and immediately falling in love (and having that steamy kiss).
This time around, it was a massive hit film that brought Damon and Blunt together; Oppenheimer. In this film, however, John had less to worry about with Matt.
Emily played Cillian Murphy's wife in the film while Matt Damon played a general and the director of the Manhattan Project.
Related: Visiting Ben Affleck On The Set Of 'Gone Girl' "Traumatized" Matt Damon
But based on Emily and Matt's chemistry in interviews and promotions for Oppenheimer, it seems that both Emily and John and Matt and his wife Luciana are all on good terms with one another. Emily and Matt more than confirmed their friendship during one chat with Access Hollywood.
Matt Damon Lives Next Door To Emily Blunt And John Krasinski
As awkward as that first meeting was, Matt Damon made friends with Emily and John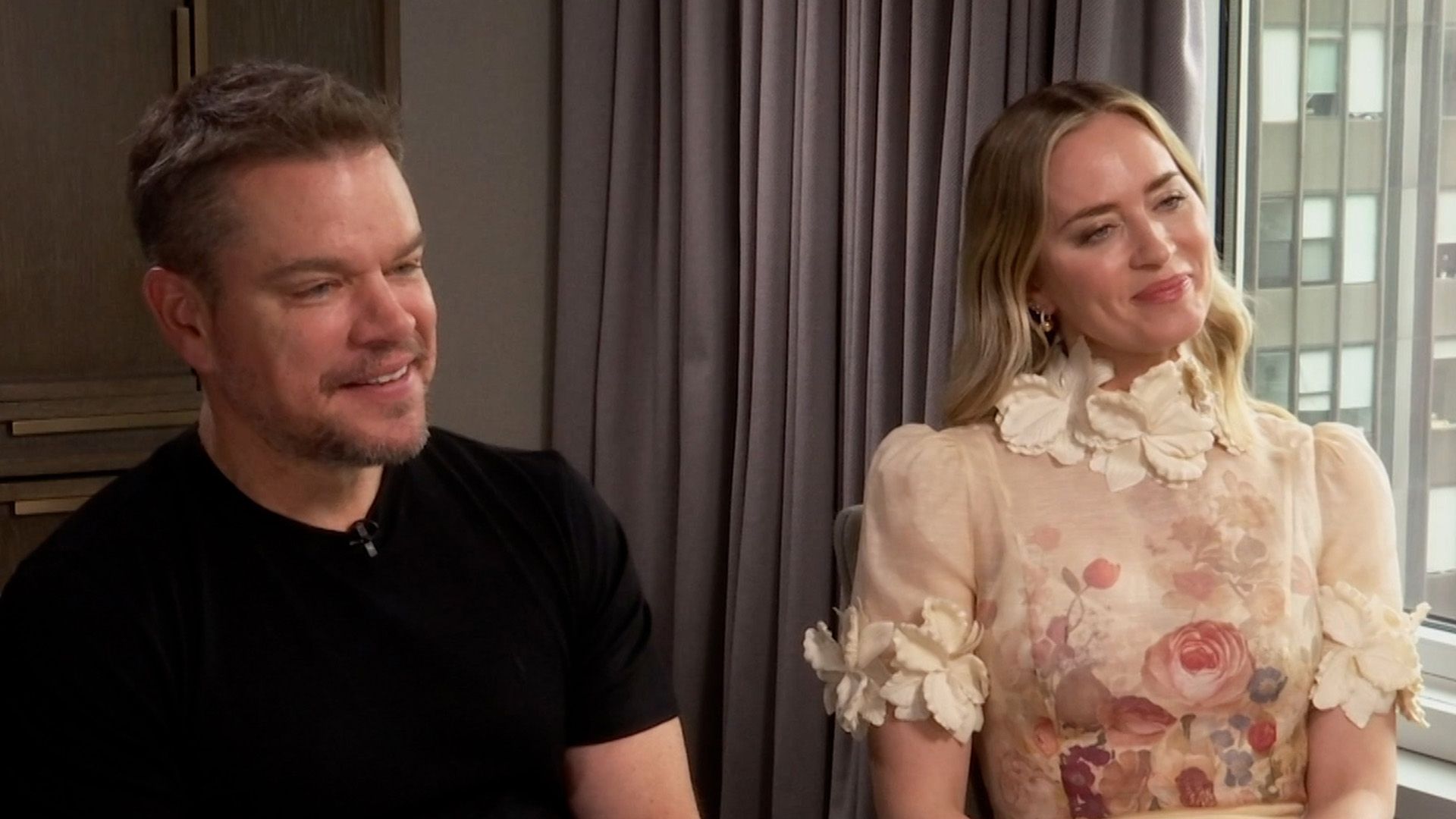 Matt Damon and Emily Blunt were happy to reunite for Oppenheimer, and they wound up doing plenty of press together and appeared side-by-side on red carpets. During one chat with Access Hollywood, Matt Damon and Emily Blunt confirmed that not only are they friends, but they're also neighbors.
Although Matt had to get very close to Emily during their first film together, it was the first time they had ever met. During Oppenheimer promo, the two laughed while recalling The Adjustment Bureau, which Emily joked audiences were just 'crying out' for.
While the interviewer told them she enjoyed the movie, Emily joked that in the 'sequel,' she was going to wear a fedora and Matt would do the dancing.
Diving deeper into their shared past, Emily noted that Matt was "so nice" to her when she auditioned for the role in The Adjustment Bureau, calling him "lovely and fun."
Matt confirmed that Emily "slaughtered the audition," although he admitted everyone that day was great — Blunt simply stood out.
Related: 'Oppenheimer' Actor Cillian Murphy Has Surprising Response When Discussing Intimate Scenes With Florence Pugh
Though he didn't discuss their first meeting, Matt did recall how Christopher Nolan came to meet with him about the role in Oppenheimer, and ran into John Krasinski in the same apartment building.
At that time, Matt explained, Emily hadn't been formally asked to join the film yet — and Nolan didn't want to visit her the same day for fear of her thinking he just chose a "convenient" cast that all lived near one another.
Matt and Emily didn't expound on their double dates, but did agree with the interviewer that they did do so — and that they borrowed milk (but more often tequila) from one another, too.
Matt Damon may have needed fake friends at one point, but even after his faux pas with John Krasinksi, a friendship grew naturally.