Highlights
Leah Remini stepped in at Tom Cruise and Katie Holmes' wedding when she saw that Suri, their daughter, was in distress and being ignored.
Remini found other incidents at the wedding upsetting, including the strange request to invite Jennifer Lopez and her then-husband, and the fact that Holmes reported Remini's behavior to the Church of Scientology.
Both Remini and Holmes have since left Scientology, with Holmes reportedly leaving to protect Suri from being raised in the religion.
Leah Remini found herself needing to step in at Tom Cruise and Katie Holmes' wedding when she saw that nobody was addressing Suri when the infant was having a moment of distress.
Tom Cruise and Katie Holmes had a whirlwind romance, and months after dating, the two were engaged. The couple was delighted to announce that they were expecting their first child, and Tom Cruise even dropped $200,000 on a gift in anticipation of their daughter Suri Cruise's birth.
Related: How Leah Remini Amassed Her $25 Million Net Worth Since 'The King Of Queens' Ended
Nearly six years later, Cruise and Holmes stunned the world by announcing their divorce. Holmes reportedly left Cruise to protect her daughter from being raised in Scientology.
Leah Remini attended the couple's wedding, and while there, she noticed certain things which seemed strange, even upsetting. At one point, Remini stepped in when she noticed Suri Cruise was in distress and being ignored.
Leah Remini Had To Step In At Tom Cruise And Katie Holmes' Wedding After Nobody Addressed Suri's Moment Of Distress
When Tom Cruise and Katie Holmes wed, fans everywhere were thrilled. Nicknamed TomKat, they seemed happy when photographed together, either out for a stroll or at a star-studded event. Less than a year before they tied the knot, the Dawson's Creek star gave birth to their daughter, Suri Cruise.
At the couple's fairy-tale wedding, Leah Remini was one of several celebrities who attended. Remini wrote in her book, Troublemaker: Surviving Hollywood and Scientology, that Cruise and Holmes' daughter, Suri, didn't seem to be getting the necessary attention from the people she needed the most – her parents.
Remini explained she'd attended a pre-wedding party, and that during dinner, she could hear a child crying, but nobody seemed worried about it. After a few minutes, Remini got up to follow the sound until she found Suri Cruise, who was seven months old, in distress. Suri was also being ignored.
Remini stated Cruise and Holmes' daughter, Suri, was upset. She was screaming and distressed, but instead of being comforted, the child was lying on the floor of the bathroom, and left alone. Remini added that instead of Holmes leaving the party to come and comfort her daughter, there were instead three handlers who were trying to hold Suri down.
She wrote that when the handlers finally gave attention to Suri, it didn't seem to help, and they didn't treat her in a way appropriate for Suri's age. "Rather than talking to her in a soothing voice, they kept saying, 'Suri! Suri! In a tone that sounded like they were telling an adult to get her s*** together," Per Radar Online.
Remini said the three handlers, one who was Cruise's sister, were simply standing and staring at Cruise and Holmes' daughter as though she was "[Scientology founder] L. Ron Hubbard incarnate." Remini said she encouraged the handlers to pick Suri up, hold her, and giver her a bottle of warm milk to calm and comfort Suri.
After Remini intervened to soothe Cruise and Holmes' daughter, Holmes filed a report against Remini with the Church of Scientology, complaining of her behavior during the wedding.
Leah Remini Found Other Incidents Upsetting At Tom Cruise And Katie Holmes' Wedding
Leah Remini has been speaking out against the Church of Scientology for years, and has discussed her experiences with Scientology in a variety of ways, including a documentary, Going Clear, and her book, Troublemaker. The actor also talks about her experiences in interviews and other ways.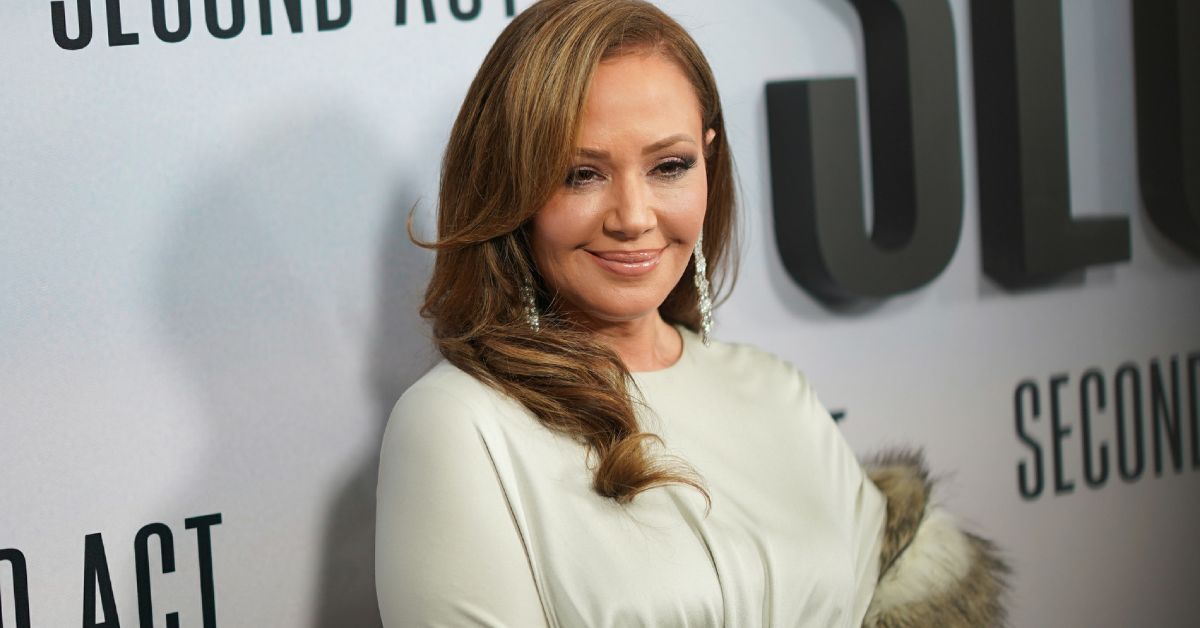 Remini noticed certain things during Tom Cruise and Katie Holmes' wedding which seemed strange and/or upsetting. When Remini heard a child crying, she followed the noise and came upon Suri Cruise, "crying on the floor," who'd been ignored until Remini intervened to help comfort the distressed child.
After the 2006 wedding, Holmes reported Remini to the Church of Scientology, claiming she had been disruptive at her and Cruise's wedding. Holmes reportedly wrote, "I was dismayed at the behavior of Leah Remini during the events leading up to our wedding. At the wedding, the behavior as a guest, a friend… [She] made everything all about her. It was very upsetting," according to the Daily Mail.
Remini also found Cruise's request to invite her friend Jennifer Lopez and the singer's then-husband Marc Anthony to the wedding odd. Holmes had admitted to Remini, "We don't know them very well." The star was confused why the couple wanted people who might as well be strangers at their wedding.
Related: Are Leah Remini And Jennifer Lopez Still Friends Today?
She soon figured out the reason. Remini was told to recruit Lopez for the Church of Scientology – but J. Lo saw right through it. Remini said, "they wanted to make Jennifer a Scientologist."
After the wedding, Remini revealed Holmes had reported her to Scientology officials. The star called Holmes' behavior "childish" and said the report "looked like it was written by a seventh grader." Remini was also sent to a Scientology facility in Florida for "reprogramming."
"Basically they were just trying to get me to recant what I said, to apologize for ruining the wedding of the century."
Katie Holmes And Leah Remini Have Both Left Scientology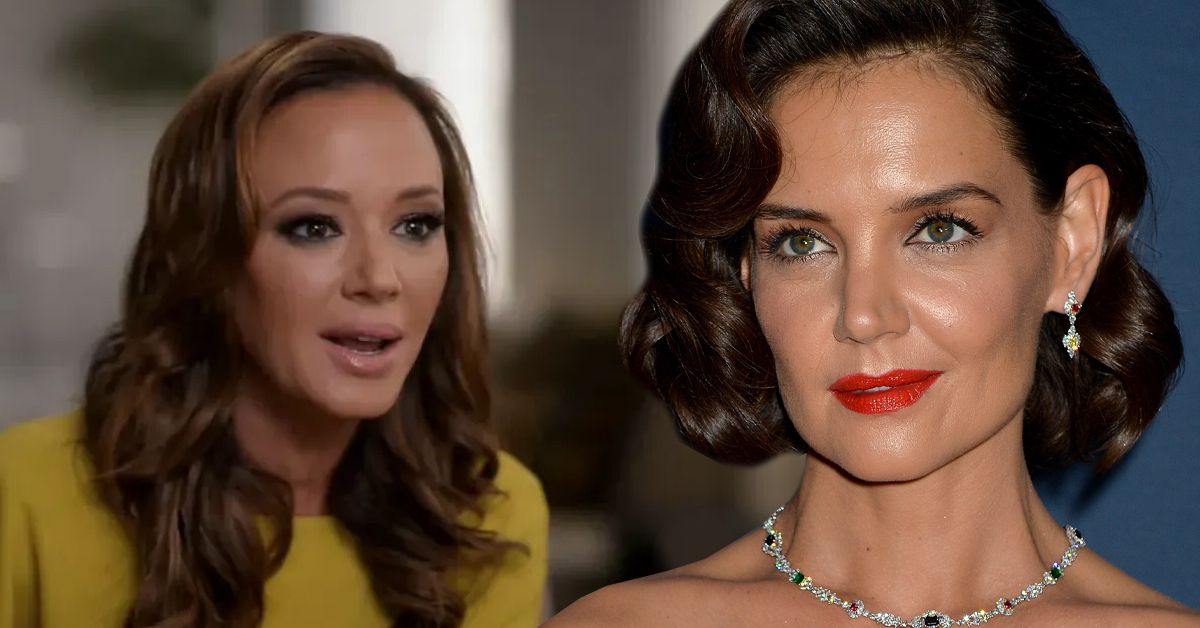 Leah Remini and Katie Holmes have both left Scientology. Holmes and Tom Cruise agreed to finalize their divorce settlement within days, both apparently wanting to avoid a lengthy court battle. Holmes initiated the divorce from Cruise, reportedly to protect Suri from Scientology.
Holmes might have worried that if Suri grew up in Scientology, she wouldn't have had a strong (or any) relationship with her daughter. Currently, Cruise does not have a relationship with Suri.
Remini couldn't believe the response she got when she asked Isabella and Connor about their relationship to their mother, Nicole Kidman. Isabella and Connor are Nicole Kidman's children with Tom Cruise. Both stayed with Cruise after he and Kidman divorced, and grew up in Scientology.
Related: Leah Remini Revealed The Moment Katie Holmes Was Viewed As An Enemy By Scientology
Holmes apologized to Remini, years later, and said in a public statement, "I regret having upset Leah Remini in the past and wish her only the best in the future."
Remini, tearing up during an interview with Good Morning America, said, "Seeing her (Holmes) being able to be with her daughter, and live her life…I'm touched by it," according to Inside Edition.