Highlights
Kevin Hart famously walked off the set of The Tonight Show when asked to hold a tarantula during a segment featuring exotic animals.
Hart has a fear of holding animals, as demonstrated by his refusal to hold a scorpion on Kevin Hart: What The Fit as well.
Following pressure from PETA, Fallon stopped featuring wild animals on his show and now uses puppies as a replacement.
The Tonight Show has always been known for entertaining a crowd. From Johnny Carson to Jay Leno and now Jimmy Fallon, the goal is to entertain and keep the audience engaged. This is why, over the last several decades, one segment has always been a part of The Tonight Show tradition. While not all guests have been keen to participate in it, it never failed to produce laughs from viewers and the live audience alike.
One of the last guests to participate in this particular segment was Kevin Hart. Hart may be cautious when it comes to life, which is why he would not go to space. However, Hart has always been game to doing things with Fallon like going into a haunted house, going on roller coasters, playing trivia games, and even co-hosting. Hart has participated in just about all the wild things that Fallon has asked him to do as a guest on the show and the audience loved him for it. However, when it came to one segment, Hart refused. In fact, Hart walked off of Fallon's set.
RELATED: How Kevin Hart's Hot Ones Interview Fell Into The Worst Category With Fans
Kevin Hart Refused To Hold A Spider On Jimmy Fallon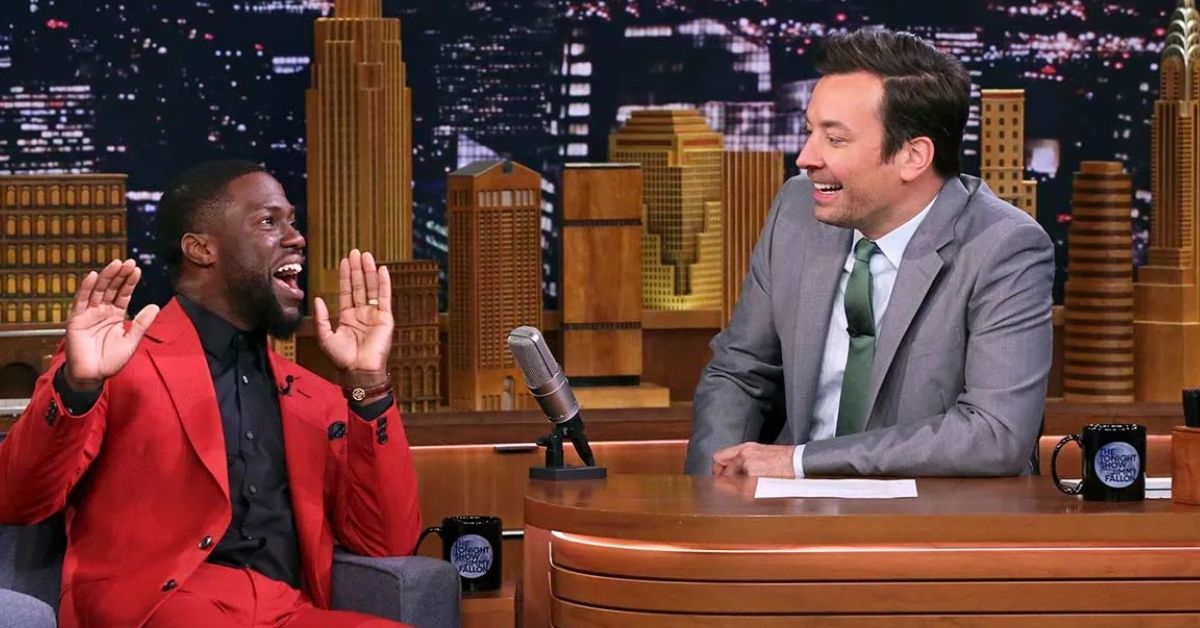 One of the segments that fans used to love on The Tonight Show was with the exotic animals. Generally, there would be animals that were cute and cuddly as well as creepy and crawly. Unfortunately for Hart, the episode he happened to appear on had one with a tarantula. As soon as he was asked to hold the fuzzy arachnid, Hart left the stage.
"For this one, I need to make sure that you are really nice and calm and don't move too much for this one," Robert Irwin explained. "And also, don't breathe on it too much because it'll set it off."
"Close your eyes," Fallon told Hart. "Close your eyes."
Hart replied, "Okay. Okay. Wait. Before you pull it out, it don't sound like this is the animal for me."
"Just close your eyes, put your hands out," Fallon said.
Finally, Hart seemed to be getting on board with holding the animal when he said, "Get it out and let me see it."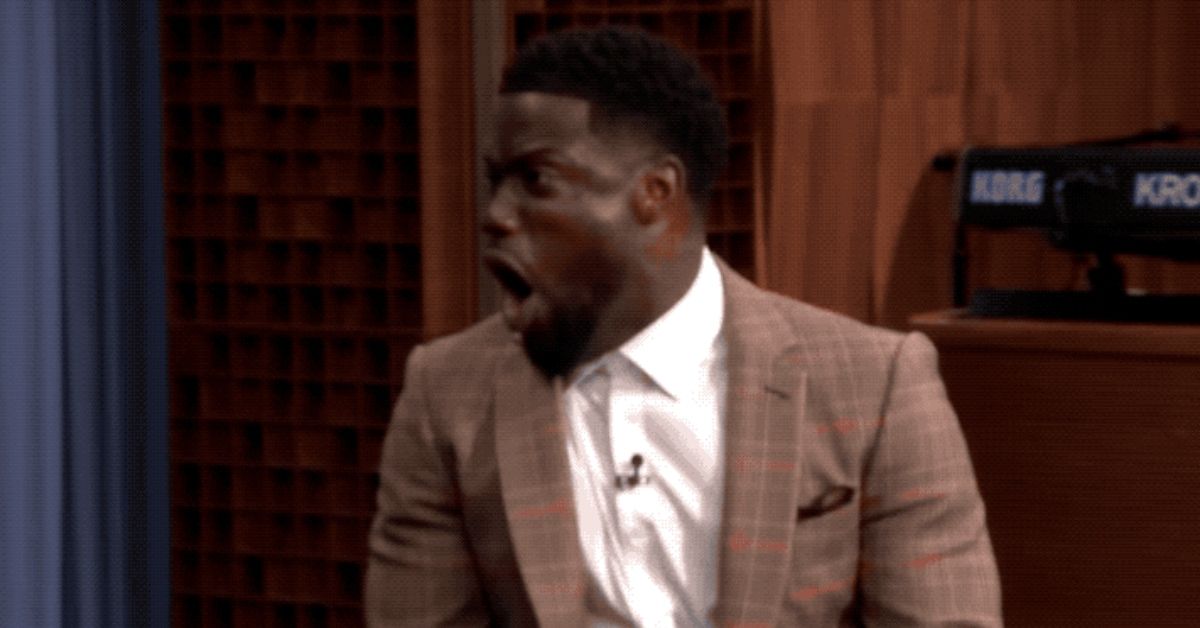 "Just close your eyes," Fallon said. "Please, Kevin."
"I can't," Hart answered.
Fallon stated, "Kevin, please. Just trust me."
"It's not gonna happen, Jimmy," Hart exclaimed. "This is how Black people die in horror movies. It's true."
"It's not true at all. I'm telling you what," Fallon explained. "Just go like that, close your eyes, and he's gonna put something fluffy on your hand."
"Is it fast?" Hart asked.
RELATED: Mark Wahlberg Wasn't Happy When Kevin Hart Shaded One Of His Celebrity Friends
"No, no. Not at all," Irwin said. "She's really cute. Her name is Big Red."
Irwin pulled a tarantula out of its carrier and stated, "So this is Big Red. There she is."
All Hart had to say was, "Stay your a** over there man."
With that, he refused to return to come back to the stage, opting for clearance from Big Red. Hart did not go to what is known as the crying rooms at The Tonight Show, however.
But no one should have been surprised that Hart did not want to see the spider, given that Hart has refused to hold other animals when on the air.
This Is Not The First Time Kevin Hart Refused To Hold An Animal On Air
After his appearance on The Tonight Show, Nick Jonas did his part to try to get Hart over his fear of insects and spiders, though not of birds (Hart claimed he purchased an eagle).
Jonas did what he could. Jonas encouraged Hart to hold a scorpion while appearing on Kevin Hart: What The Fit. Despite the encouragement, Hart essentially had an encore performance of running away like he did when with Fallon.
"It's not going to jump at you, I promise," the animal guide tells Hart of the scorpion.
"I promise it won't because I ain't gonna touch it," Hart stated.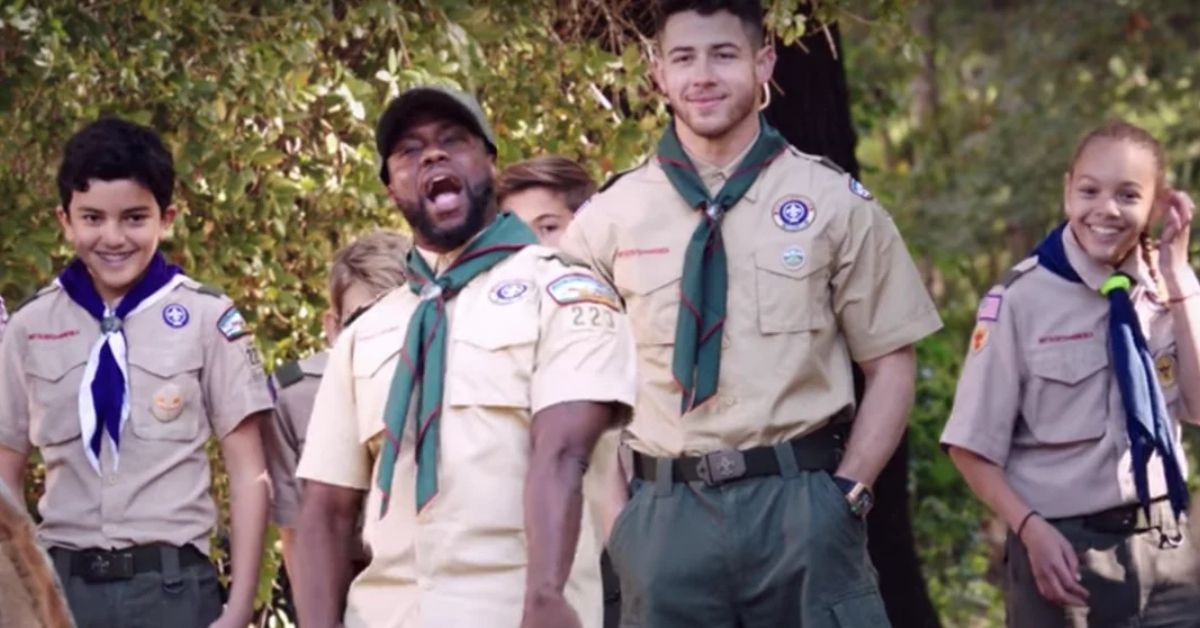 Hart even tried to get Jonas on his side. But instead of being empathetic to Hart, Jonas told him to "just hold it," a move that Hart declined.
The next animal that the handler has is a large snake. Hart did not stick around. He ran to the car instead. Jonas is not far behind having seen the snake, and stating, "Whoa, nope! That is a large snake," when asked to hold it.
Hart, who is already in the car yells to Jonas, "Nick, get… in the car! …Black people leave white people all the time, this is nothing new."
As Jonas sauntered to the car, Hart exclaimed, "We don't got time for you to put your glasses on, Nick. Get in the car!"
RELATED: Kevin Hart Has This Oddly Specific Backstage Demand For His Comedy Tour
It is not uncommon for people to be afraid of exotic animals. Many times, they are misunderstood. Because of this, Fallon, with the urging of PETA, moved to a different type of animal on his show when guests were on.
Guests After Kevin Hart Were Treated To Meeting Puppies Versus Wild Animals
In the years after Hart was on The Tonight Show Starring Jimmy Fallon, viewers may have noticed that wild animals were no longer featured when people like Irwin came on the show. This was because PETA got involved.
The organization urged Fallon, as well as other talk show hosts, to end their practices of bringing wild animals to the show, a request that Fallon agreed to.
Fallon nixing wild animals from his show stopped a protest from happening in front of the studios on another occasion Irwin appeared. It also forced Fallon to find another way to fill a segment on his popular late-night show.
"PETA is glad that Jimmy Fallon appears to have learned from his mistakes, and we hope his segments with harmful, wild-animal stunts will be a thing of the past," a spokesperson for PETA said via a statement.
Fallon did not shy away from using animals on his show, however. Instead, he moved to a more domesticated animal that everyone was sure to love: puppies.