Highlights
Keira Knightley blended in with the walls of Buckingham Palace during her OBE ceremony, unintentionally making her outfit too similar in color.
The actress had an awkward interaction with King Charles during the ceremony, as she was preoccupied with walking backward and caught him off guard.
Knightley initially thought her OBE letter was a notice of unpaid taxes, causing her to panic before realizing it was an honor instead.
Keira Knightley is a British actress mostly known for appearing in the Pirates of the Caribbean franchise as Elizabeth Swann, the courageous and capricious woman. She has built an acting career of two decades from films that have been critically and commercially successful. Keira Knightley has made many contributions to the industry and can be said to be a trendsetter in her own right.
Being one of the most talented actresses, Keira Knightley joined the ranks with several other celebrities to be awarded one of the most honored awards in Britain: a rank in the Order of the British Empire. Knightley was undoubtedly overjoyed by the moment, but what ensued between her and King Charles was unexpected but still showed Keira's quirky personality.
Keira Knightley Wore The Worst Outfit To The Royal Palace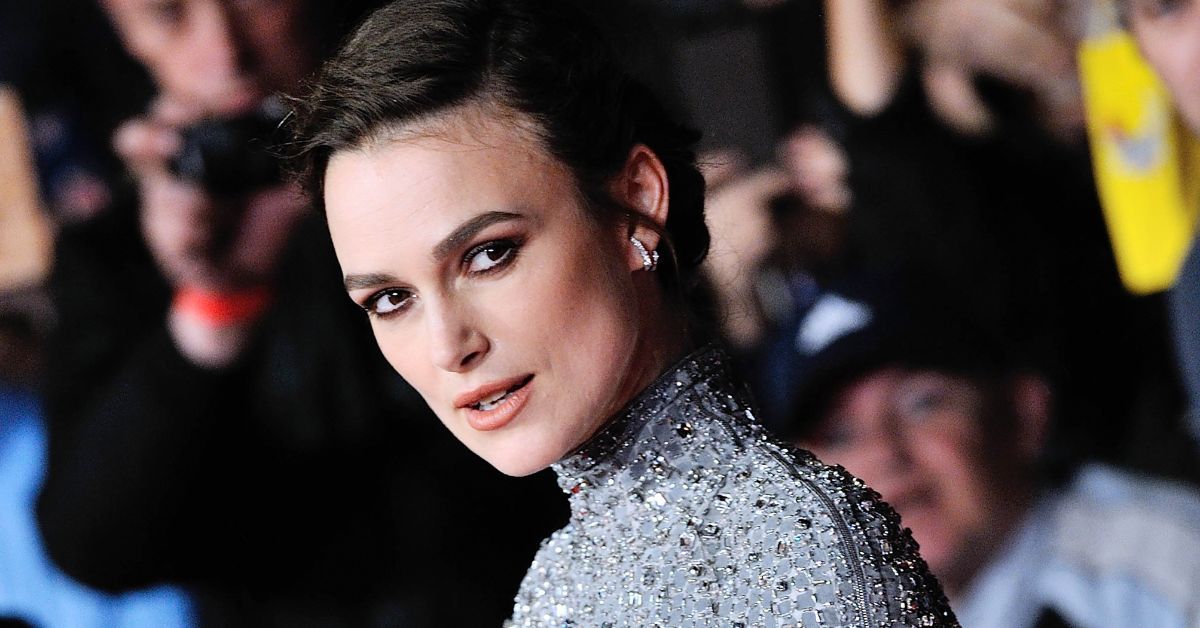 In 2018, Keira Knightley was awarded the rank of Officer of the Order of the British Empire for her service and contribution to the arts (drama specifically) and charity.
On the day of Investiture, Keira Knightley and her husband, James Righton, along with her parents, attended the ceremony. As a spokeswoman for luxury brand Chanel, Knightley wore a beige tweed Chanel suit from the Spring 2017 Couture collection and paired it with a matching top hat, a rose-gold belt, and beige Chloe Gosselin boater heels.
Related: How Keira Knightley Rose To Fame Before 'Pirates Of The Caribbean'
The outfit was appropriate and rightly styled for the occasion. However, Knightley missed a specific detail when putting together her outfit; the Buckingham Palace walls.
Keira Knightley revealed how choosing her outfit was not the wisest choice when receiving her OBE insignia from King Charles.
"I was wearing this whole outfit, and it's such a cool outfit. You know, it's like [nice], but I didn't realize that inside the palace – never been to the palace before – the walls are exactly that color [beige]. So I just blended in perfectly to the backdrop," she said.
Blending in with the interior of Buckingham Palace was not Keira's choice, but she was not too concerned about the outcome. She had followed regulations for outfits for Investiture, going for a demure and elegant look.
The color, however, may have been too plain and pastel-like, making it too close in shade to the palace interior.
King Charles Had An Awkward Interaction With Keira
Keira Knightley may be used to being insulted by people because of her looks, but she was not ready to meet King Charles (then a prince) during her Investiture. The Atonement actress's act while being awarded even left the King surprised.
Related: King Charles Once Broke Royal Protocol (And The Law) And Got A Security Guard Fired
"The other thing they don't tell you (I was wearing sky-high heels) is you have to all line up in the hallway before you go in to be badged. And they say, 'You got 30 seconds, and he will hold your hand, and you have a chat, and then he will push you off, and then you have to walk backward, and then you have to do a curtsy.'
"But the problem was, he [King Charles] was trying to have a chat with me, and all I was thinking about was how I was gonna walk backwards. So [when it got to my turn], I was backing away. I'm the only person he was actually going, 'No, stay. Stay with me.'"
The King may not have expected Keira's actions, but it was no trouble for the actress. In all, the interaction was in tune with Keira Knightley's quirky personality, which often gets her in awkward situations.
Keira Knightley Thought She Was In Trouble With The British Government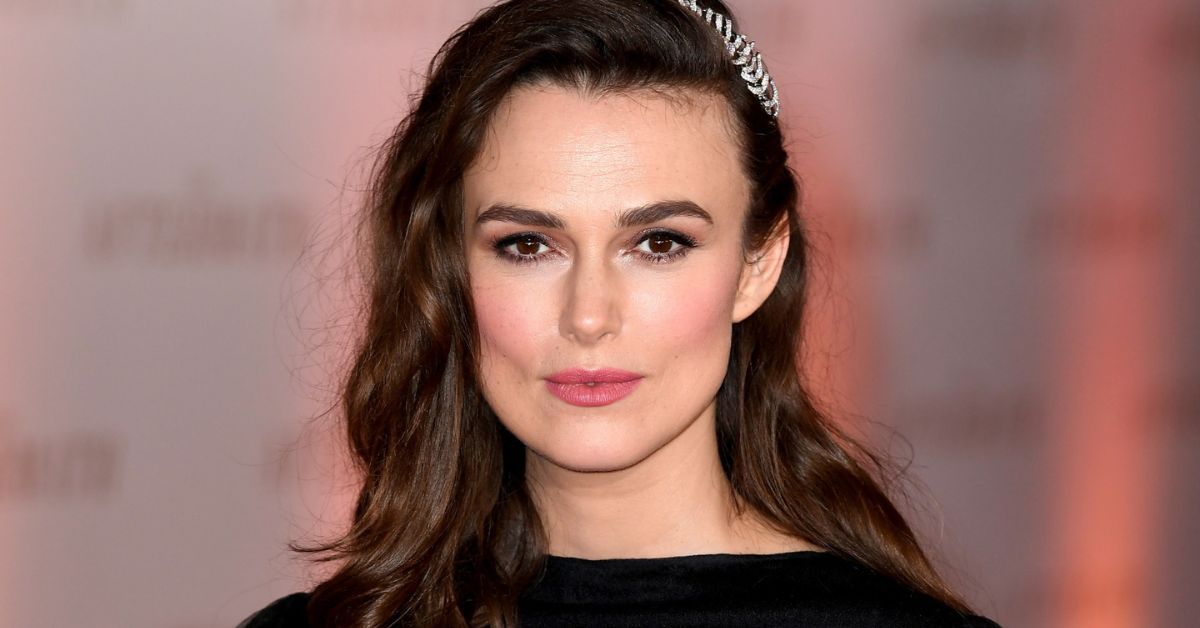 As the good-natured person that she is, Keira Knightley had the most random thought when she received her letter announcing her OBE award.
The King Arthur actress had thought her letter was a notice from the British government about unpaid taxes. She was even horrified, thinking she would lose her house and have her accounts frozen.
"You get a letter, and it looks absolutely terrifying cause it's got stamped on it 'Home Office' everywhere, and that's part of the British government. It's a scary bit. It's like a serious serious, like serious you've murdered somebody or something horrific is happening," she told Stephen Colbert on the Late Show with Stephen Colbert.
Related: Keira Knightley Fell Like a Giggling Teenager When She And A Certain Actor Snogged On Screen
"So I got [the letter] through the post, and I thought, 'I've messed up my tax. And they're going to take the house, and everything has gone awful, and this is awful.' I didn't open it for two days cause I was so panicking. I literally hid it from my husband. It was sitting somewhere. I honestly thought how do I break this to him? That we are going to lose the house and everything. I finally thought, 'Ok, come on, I'm a mother. I need to really open this envelope.' I opened it, and it was a prize," the actress said happily.
Knightley didn't know how to feel except to be happy she did not owe the government. Instead, she is being honored.
The bubbly actress carried this quirky reaction even to Investiture and awkwardly reacted to King Charles speaking to her. Although Keira Knightley has a net worth of $80 million, she undoubtedly is one of the most affable and quirky personalities in Hollywood.
Keira Knightley doesn't think she will ever get over the moment because the bumbling she felt will live with her with pictures to prove it.