Highlights
Kaley Cuoco's divorce settlement with Ryan Sweeting resulted in her keeping $98 million of her own money, while Sweeting only received minor expenses paid for.
Cuoco's Big Bang Theory co-stars provided support and laughter during her divorce, making her feel protected and providing an escape from the drama in her personal life.
Cuoco's second divorce from Karl Cook was emotionally challenging, leading her to struggle with depression and seek intervention to cope with the difficult time.
Thanks to her massive success on The Big Bang Theory, Kaley Cuoco has a strong net worth of $110 million. However, on a couple of occasions, that net worth could've dipped because of divorces.
In the following, we're going to take a look back at Kaley Cuoco's divorce settlement with Ryan Sweeting years ago. It seems like Kaley and her team were more than prepared, as the actress walked away from the settlement with millions, while Sweeting agreed on minor expenses getting paid for.
We'll also take a closer look at the way Cuoco was able to deal with the divorce behind the scenes. In addition, we're going to take a brief look at the circumstances surrounding her other divorce with Karl Cook.
RELATED – How Kaley Cuoco's Net Worth Reached $110 Million Since 'Big Bang Theory' Ended
Kaley Cuoco Walked Away With $98 Million Of Her Own Money, While Ryan Sweeting Got His Personal Trainers Paid For By Cuoco
It seems like Kaley Cuoco and her legal team were more than prepared in the event that a divorce would take place between herself and ex-Ryan Sweeting. At the time of the divorce, Cuoco had a massive net worth nearing $100 million. According to The Sydney Morning Herald, Cuoco kept $98 million from the divorce.
The publication writes, "As part of her divorce settlement with tennis ace Ryan Sweeting, 28, the 30-year-old will keep the $98 million that she is reportedly about to receive as part of her $1.3 million per episode for 72 shows deal, according to TMZ. She will also keep her Los Angeles homes in Tarzana and Santa Barbara."
As for Sweeting, he walked away with minor expenses paid for, including two personal trainers, along with certificates. "Sweeting gets a lump sum $225,000. Cuoco has also agreed to foot the $266,000 bill for his two personal trainers and her ex gets "whatever cash and gift certificates in his possession" – he better keep an eye on those pesky expiry dates."
RELATED – Kaley Cuoco And Her Ex-Husband Karl Cook Were Living Separate Lives For Years Before Their Divorce
Still, despite the positive settlement for Cuoco, the divorce was hard to deal with. Thankfully, she got support from certain cast members during the tough circumstances.
Kaley Cuoco Got Additional Help From Her Big Bang Theory Co-Stars Following Her Divorce
It was a stressful situation for Kaley Cuoco as the announcement of her divorce was about to go public. However, Cuoco had the perfect distraction on set. Her Big Bang Theory co-stars protected her in the sweetest way, making Cuoco laugh during a certain scene. Cuoco admits that the laughter was much needed at the time.
"I was in a scene in the comic book store, wearing a purple sweater, and sitting on the couch between Jim and Johnny, while Simon and Kunal were singing this ridiculous song in their little band. And I am hysterically laughing. Genuinely. And they used it," she shared. "And that was the scene we were shooting when ET was watching us, and I remember sitting there, thinking, 'My divorce is about to be announced right now.'"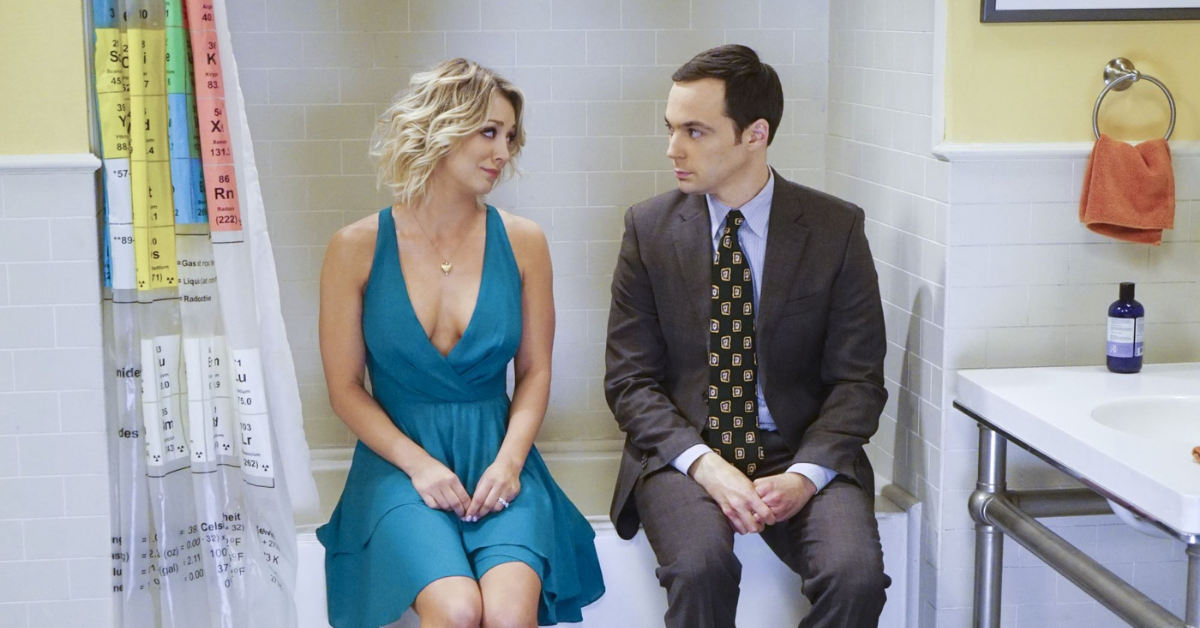 RELATED – The One Big Bang Theory Guest Star That Had Refused The Show, But Only Later Agreed Because Of Kaley Cuoco
Cuoco added that the moment was a wonderful escape given all the tension going on in her life at the time.
"Simon and Kunal had me laughing so hard that tears were coming down my face as they were performing this song, and I just got to sit there and watch them as Penny, but it was also me," she explained.
"And it just took me totally out of what was going on in my personal life. And everyone [in the cast] knew what was going on with me and they were very protective." She continued, "I just remember the drama going on behind the scenes, but shooting that scene was a really wonderful escape."
Unfortunately for Cuoco, she would undergo another divorce years later, this time with Karl Cook. Although Kaley once again had a settlement in place, it was an emotional struggle for the actress.
Kaley Cuoco Had Another Prenup In Place After Her Divorce From Karl Cook
Kaley Cuoco's second divorce settlement took place on amicable terms with Karl Cook. However, Kaley Cuoco was depressed during her super dark divorce. Cuoco revealed she had an intervention with herself at the time.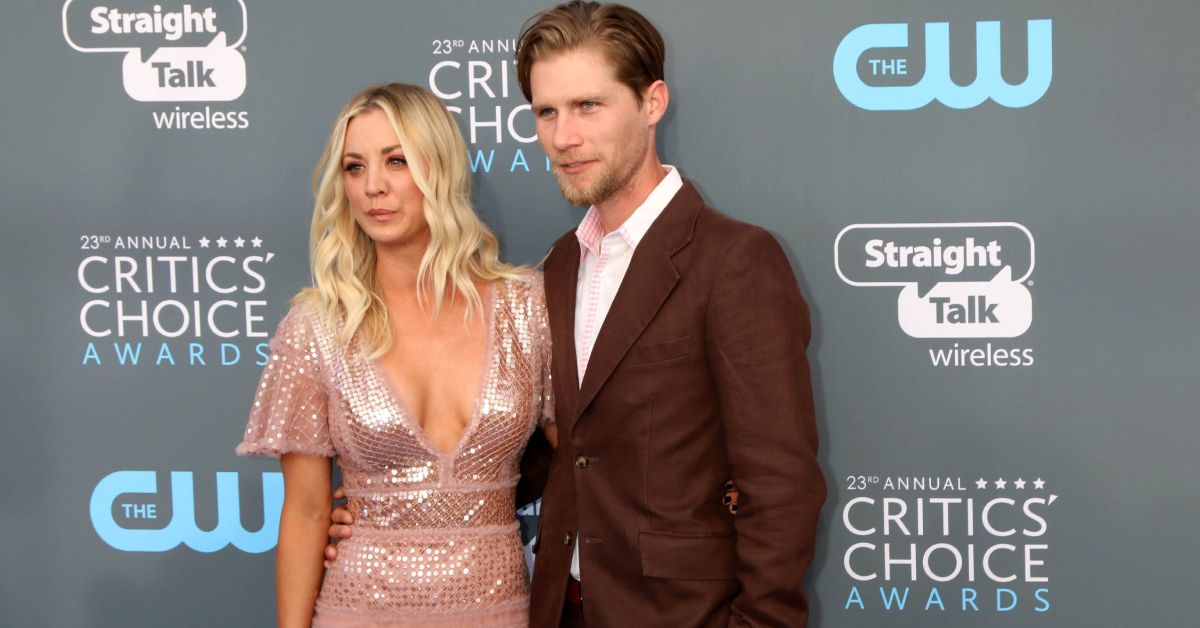 "Going through my divorce, it was really a super dark time. I just didn't know how to deal with it," the actress explained. "I was throwing myself into work to deny my depression, and how upset I was."
To make matters worse, Cuoco's serious role in The Flight Attendant was helping things either, "Unfortunately, the character, [Cassandra Bowden], was so depressed that it wasn't helping me! "I was really, really, really struggling," Cuoco continued. "A lot of tears."
Thankfully, these days, things are very different for Kaley Cuoco. Kaley welcomed her first child alongside boyfriend Tom Pelphrey. Cuoco is busy taking care of her daughter, Matilda Carmine Richie Pelphrey.