Highlights
Joni Mitchell was mad at John Lennon due to unwanted advice he gave her about her music.
Mitchell resented Lennon's comments.
Elvis Presley also reportedly hated Lennon.
Similar to influential bands like Fleetwood Mac, Joni Mitchell is an icon who has changed the course of music history. Given everything that Mitchell accomplished, it certainly seems like her peers like John Lennon should have praised her.
Even though the two celebrated artists seemed to have a lot in common, however, Lennon made remarks that insulted Mitchell. In response, the beloved folk singer seemed to be extremely angry with the former member of The Beatles.
Why Was Joni Mitchell Mad At John Lennon?
When a musical artist rises to fame as a successful singer-songwriter, many fans assume they only write tracks for themselves. However, several huge stars have also written hit tracks for their peers like Sia, Pharrell Williams, Avril Lavigne, Bruno Mars, Lady Gaga, Ed Sheeran, and Taylor Swift.
Long before any of those artists penned songs for their peers, Joni Mitchell did it first. In a surprising turn of events, Mitchell writing a song that became a hit for one of her musical peers led to a war of worlds between her and John Lennon.
Other Stars Joni Mitchell Didn't Like:
Bob Dylan
Madonna
Taylor Swift
During the late '60s, Mitchell wrote a song that became a critical and commercial hit titled "Both Sides, Now". The thing is, "Both Sides, Now" is mostly associated with another singer since they released the song first and it became a big hit for them.
After Judy Collins' version of "Both Sides, Now" became a major hit, Mitchell released her version a year later. Mitchell would later reveal that Lennon gave her unwanted advice about not letting other artists record her songs. Lennon also gave Mitchell unwanted advice about making the songs she wrote more commercial.
Related: The Story Of How Barbara Walters Introduced Paul McCartney To His Wife Nancy Shevell
In 1974, Mitchell was busy recording her album "Court and Spark". During the recording process, Lennon was busy across the hall from her studio working on his own music. After Mitchell played one of the songs she was working on for Lennon, that is when he offered his unwanted advice.
"When I met John Lennon, it was during his lost year in LA y'know, and he came up to me to say, 'Oh it's all a product of overeducation, you want a hit, don't you?'" Mitchell went on to describe the advice Lennon gave her.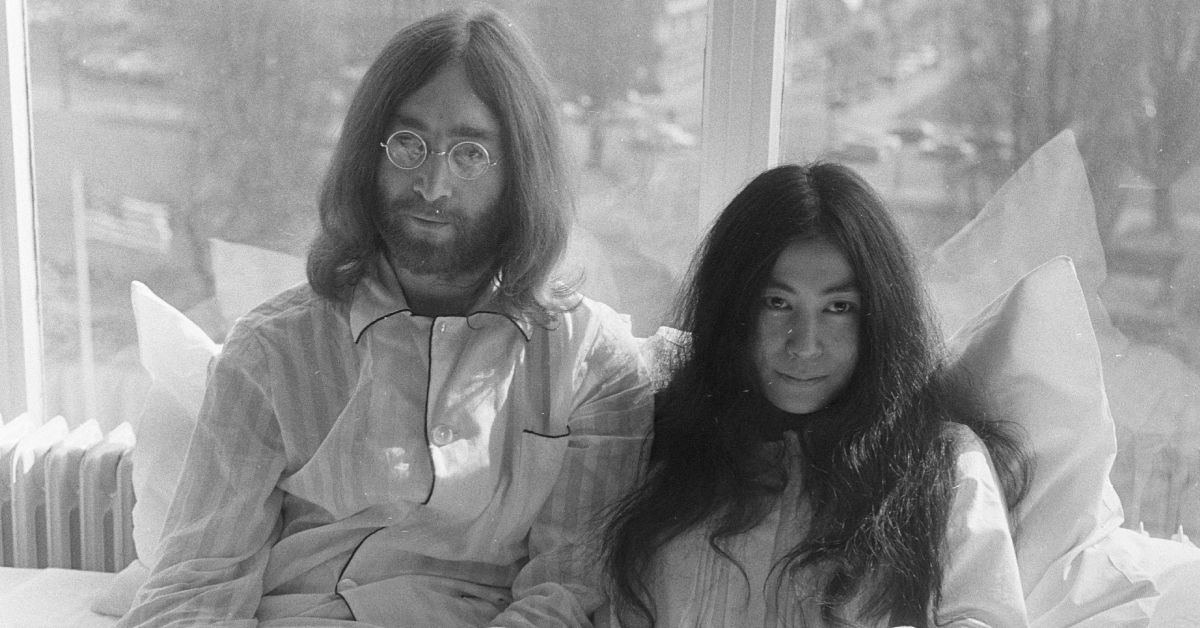 "I was cutting Court and Spark; he was cutting across the hall, so I played him something from Court and Spark. He said, 'You want a hit don't you? Put some fiddles on it! Why do you always let other people have your hits for you y'know?'"
In addition to Mitchell revealing the advice Lennon offered her, she would go on to make it pretty obvious that she resented his comments. In terms of Lennon's comments about Mitchell being over-educated, she called him out for the people he worked with.
Related: How The Beatles Gave Beach Boys' Brian Wilson A Nervous Breakdown
One of Lennon's most famous collaborators was the producer George Martin. During a 2014 Macleans interview, Mitchell was asked about Lennon once saying she was over-educated. In response, Mitchell mocked Lennon's long-standing working relationship with George Martin, a producer who seemed to be from the upper crust.
"That's a class difficulty he had. He's a working-class lad. I'm sure he had that same fight with George Martin because he was afraid that he was betraying his class." Mitchell then went on to express that she had a negative opinion of Lennon even though she knew that it was an unpopular perspective.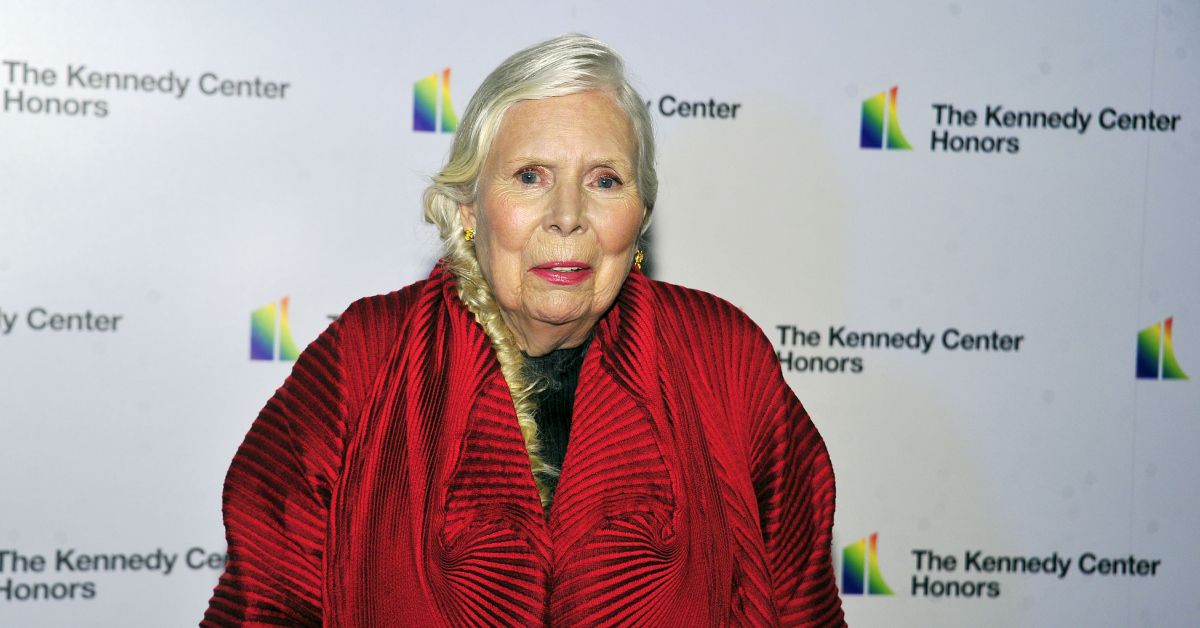 "I know I'm going to get into hot water if I get into this but I have controversial opinions about him. I watched this [English film], which was a roundup of the best musicians of the 20th century. As soon as it hit my era, the intelligence of it dropped considerably. When it came to me, this guy folded his arms and crossed his feet and said, 'I never liked Joni Mitchell—she's too twee.' Well, that's what John Lennon was like. It was that fear working-class people have of middle-class people."
While Mitchell didn't explicitly say anything to Macleans about resenting Lennon's comments to her, it seems very likely that she did. After all, Mitchell seemed to still have a strong opinion of Lennon decades after he criticized her.
What Stars Hated John Lennon?
When fans learn that Joni Mitchell and John Lennon didn't see eye to eye, many of them will be shocked. If that wasn't surprising enough, it turns out that another music legend reportedly passionately hated John Lennon.
Related: Surprising Facts Behind Some Of The Beatles' Most Famous Lyrics
Unlike Joni Mitchell, John Lennon publicly expressed how much he adored and respected Elvis Presley. Unfortunately for Lennon, however, Presley seemingly didn't reciprocate those feelings as the King of Rock 'N Roll reportedly hated the former Beatles member.
Other Stars Who Reportedly Hated John Lennon:
Tom Jones
Steely Dan
Todd Rundgren
According to what the author Chris Hutchins told The Daily Mail, the reason for Presley's hatred for Lennon stemmed from their first and only meeting. Apparently, Lennon expressed his pacifist beliefs in front of Presley who was deeply offended.
"His dislike of the pacifist Beatle was born from the night I took the Fab Four to his house for their first — and last — meeting John had annoyed Presley by making his anti-war feelings known the moment he stepped into the massive lounge and spotted the table lamps — model ­wagons engraved with the message: 'All the way with LBJ.' Lennon hated President Lyndon B Johnson for raising the stakes in the Vietnam War."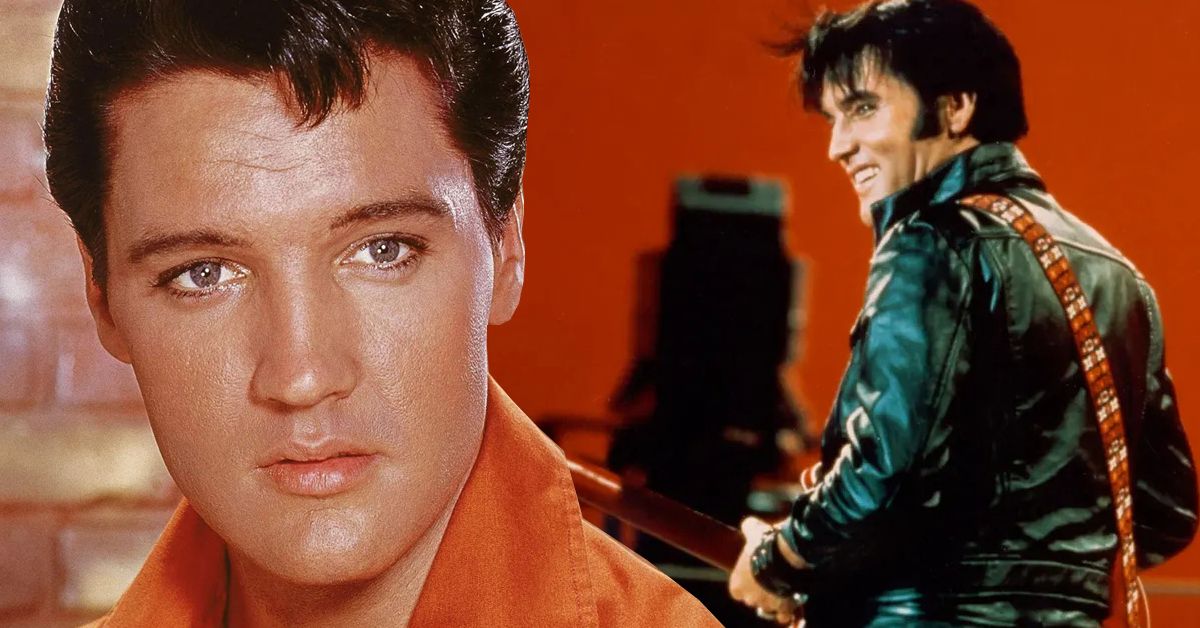 When fans learn that Presley hated Lennon, they may assume that could be an overstatement. However, if Hutchins' claims about the rock legends' relationship are true, that is an accurate way of describing things.
After all, Hutchins claimed that Presley resented Lennon so much that he tried to get the former Beatles star kicked out of America.
"Presley allied himself with the FBI director Edgar Hoover and ­encouraged him to have Lennon thrown out of the U.S."