Highlights
Cat Stevens faced backlash for controversial comments against Salman Rushdie.
Jon Stewart faced intense backlash for inviting Stevens to the Rally to Restore Sanity and/or Fear, with author Salman Rushdie expressing his displeasure.
Stewart ultimately admitted that inviting Stevens to the rally was a mistak.
For decades, Jon Stewart and The Daily Show were almost synonymous. The now-retired host helmed the show for an impressive 16 years before handing over the reins to renowned South African comedian Trevor Noah in 2015. Though beloved by fans, Stewart's time on the show wasn't completely devoid of controversy.
Back in 2010, the retired talk show host found himself fending off criticism for seemingly supporting controversial musician Cat Stevens, who'd sparked widespread outrage with his comments against author Salman Rushdie. Here's how Stewart responded to the criticism.
Cat Stevens might have given the world iconic hits like 'Peace Train,' 'Wild World,' and 'The First Cut is the Deepest,' but that doesn't mean his time in the limelight has been completely free of controversy.
In the late 1980s, the now 75-year-old singer-songwriter made headlines for allegedly endorsing Ayatollah Khomeini's death fatwa against British-Indian author Salman Rushdie following the publication of his controversial novel, 'The Satanic Verses.'
"He must be killed," Stevens, who'd then changed his name to Yusuf Islam, reportedly asserted while addressing students at Kingston University in 1989. "The Qur'an makes it clear – if someone defames the prophet, then he must die."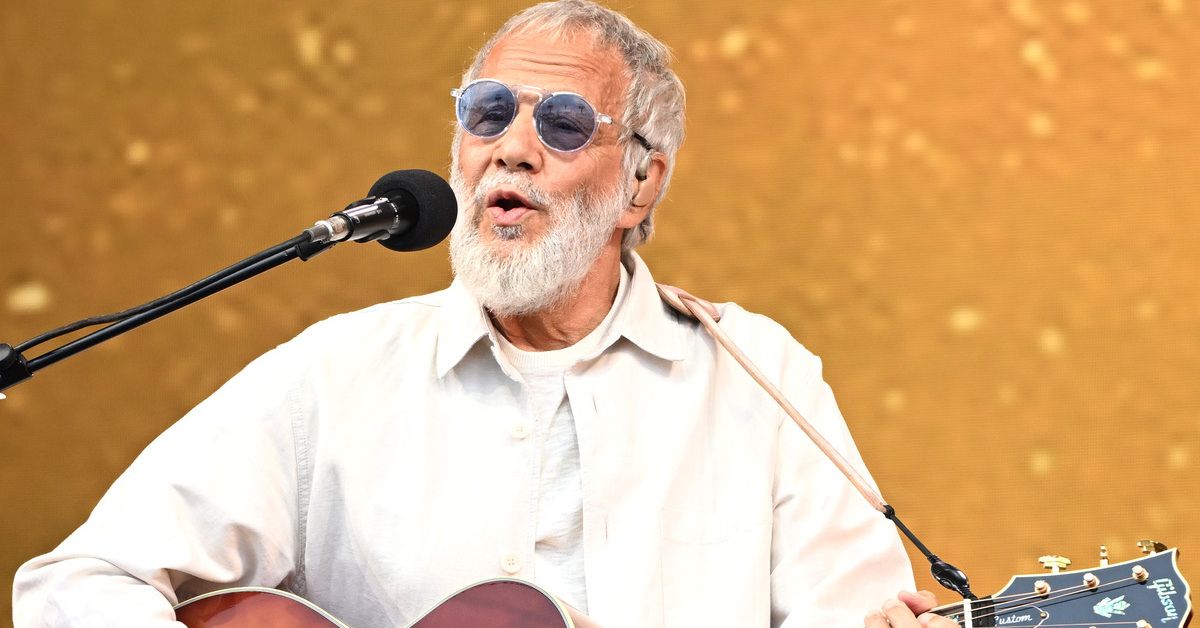 Two months after the polarizing Kingston University speech, Stevens made an appearance on the Australian show, Geoffrey Robertson's Hypotheticals, where he reportedly asserted that if Salman Rushdie were to show up at his door asking for help, he "might ring somebody who could do more damage to him than he would like" and "try to phone Ayatollah Khomeini and tell him exactly where this man is."
Stevens' controversial comments were quickly picked up by media outlets, igniting a fiery storm of controversy that would follow him for decades.
The renowned singer-songwriter has tried to set the record straight on multiple occasions, including a 2000 interview with Rolling Stone, where he claimed to have been an innocent victim of the controversy.
"I was innocently drawn into the whole controversy," he said.
"At a lecture, back in 1989, I was asked a question about blasphemy according to Islamic Law, I simply repeated the legal view according to my limited knowledge of the Scriptural texts, based directly on historical commentaries of the Qur'an. The next day the newspaper headlines read, 'Cat Says, Kill Rushdie.' I was abhorred."
RELATED: Jon Stewart And Anne Hathaway Lost Complete Control During Their Daily Show Interview After Anne's Awful Explanation Of Her Film
The now 75-year-old singer was still attempting to explain away the controversy as recently as October 2020, claiming in an interview with BBC's Desert Island Discs that his comments had been distorted by the press.
"I never actually ever supported the fatwa. I even wrote a whole press statement which, very early on, which the press ignored – completely ignored. They went for the one which was written by the journalist who originally wrote the story. And so I had to live through that."
Jon Stewart Was Slammed For Supporting Cat Stevens After His Scandal
Decades after the scandal, Cat Stevens joined fellow musicians John Legend, Ozzy Osbourne, and Tony Bennett at the Jon Stewart and Stephen Colbert Rally to Restore Sanity and/or Fear in Washington, D.C. There, he performed his iconic hit, 'Peace Train,' to a crowd that Stephen Colbert later satirically estimated to be six billion strong.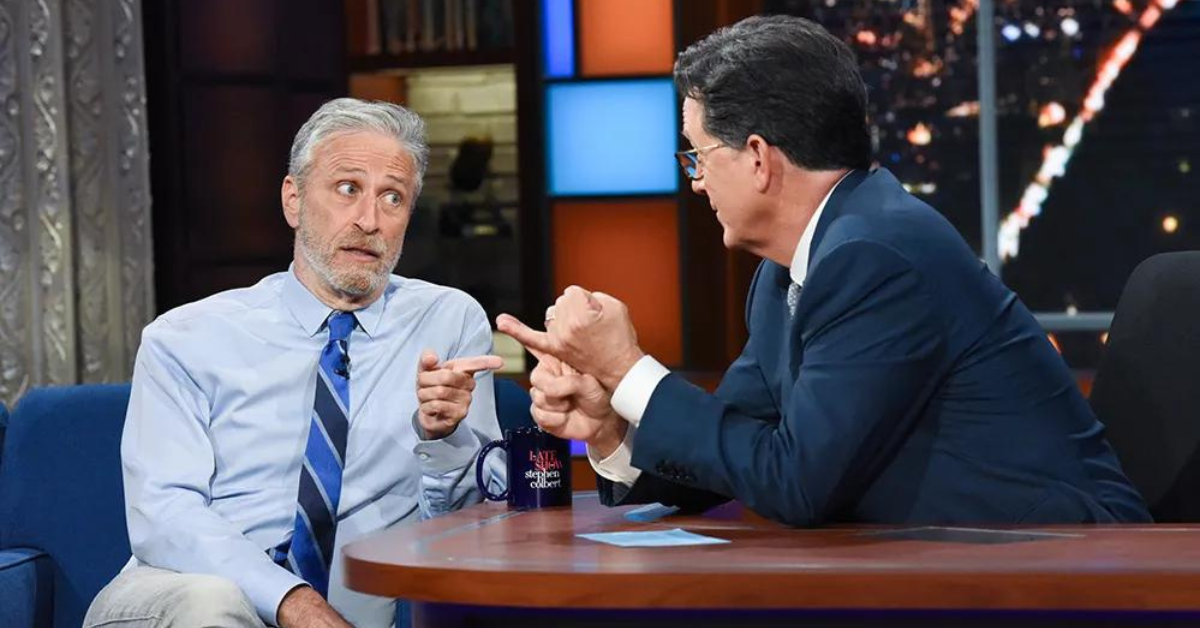 Stevens' inclusion in the rally, however, did not sit well with some, placing Stewart on the receiving end of some pretty intense backlash. Particularly unimpressed was author Salman Rushdie. According to Politico, the now 76-year-old author even sent an email to Standpoint's Nick Cohen to express his displeasure.
"I've always liked Stewart and Colbert but what on earth was Cat Yusuf Stevens Islam doing on that stage? If he's a 'good Muslim like Kareem Abdul-Jabbar then I'm the Great Pumpkin. Happy Halloween," he wrote, adding,
"I spoke to Jon Stewart about Yusuf Islam's appearance. He said he was sorry it upset me, but really, it was plain that he was fine with it. Depressing."
RELATED: Jon Stewart Couldn't Make Eye Contact With Stephen Colbert During His Final Emotional Episode On The Daily Show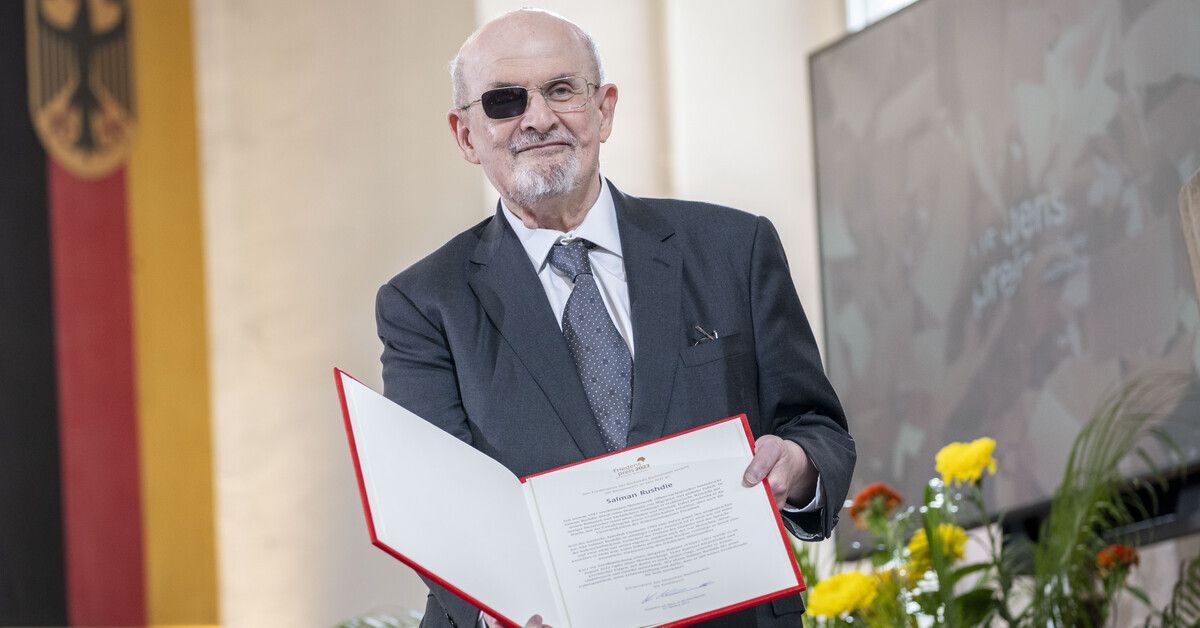 However, during a 2012 interview with Stephen Colbert, Stewart appeared to have a differing view on how his conversation with Rushdie had gone.
"So I'm like, I'm sure he doesn't believe that people should be put to death for apostasy. I said, 'look, I'm sorry you're upset, but I'm sure the guy isn't really like that. Let me talk to him."
Did Jon Stewart Ever Apologize For Seemingly Supporting Cat Stevens After His Scandal?
From all indications, Jon Stewart called Cat Stevens fully expecting that the whole controversy would turn out to be one huge misunderstanding. Unfortunately, things didn't transpire quite as the legendary comedian had anticipated.
"We get into a whole conversation, and it becomes very clear to me that he is straddling two worlds in a very difficult way," Stewart shared with Colbert in 2012.
"It broke my heart a little bit. I wish I had known that. I wouldn't have done (the routine), I don't think … Because that, to me, is a deal-breaker. Death for free speech is a deal-breaker."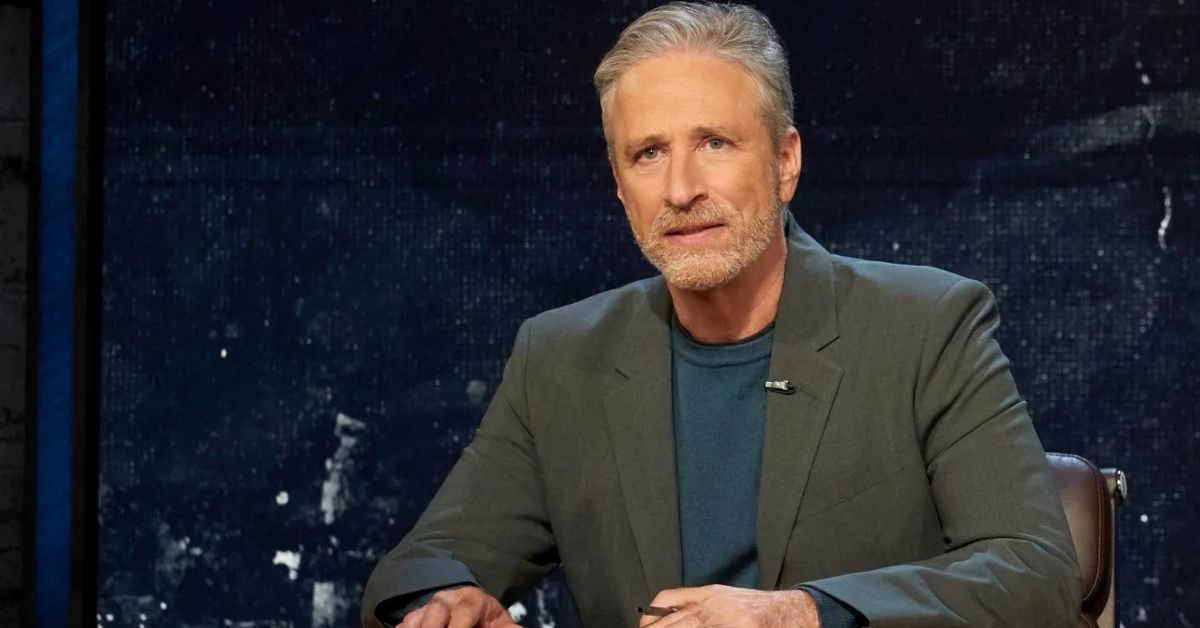 Fortunately, following a couple of candid conversations, Rushdie and Stewart were able to iron out their differences. During a November 2010 appearance on George Stroumboulopoulos Tonight, Rushdie revealed that Stewart had ultimately conceded that Stevens' cameo at the rally had been a mistake.
"I thought it was a mistake to have invited him and I actually called up Jon Stewart, and we had a couple of conversations and I think, you know, by the end of it I think he's pretty clear that it was probably a misstep. Because he's not a good guy. It may be that he once sang 'Peace Train'… but he hasn't been Cat Stevens for a long time, you know. He's a different guy now."
RELATED: Stephen Colbert Stunned Jon Stewart Randomly Slapping Him During Their Interview
Stewart would address the controversy yet again on a 2014 episode of The Daily Show, unequivocally admitting that inviting Stevens to the rally had been a "mistake." The now-retired talk show host went on to explain that the cameo had been part of a joke, but admitted that he "should have looked into it more."