Highlights
Joe Rogan criticizes late-night TV hosts for their unfunny and cringe-worthy jokes, claiming they often read jokes from a teleprompter.
Fans were not impressed with Rogan's revelation, as it is widely known that late-night shows are scripted and rehearsed.
Rogan's podcast takes a free-form format, a different approach than most interview-focused shows.
Joe Rogan is a widely acclaimed podcaster, comedian, and commentator who has managed to attract millions of subscribers on YouTube and Spotify. He doesn't limit his topics and invites numerous personalities to his show for all manner of interviews.
However, Rogan called out late-night TV hosts for their presentation styles on this particular episode and aired his two cents. Joe Rogan claimed he was unraveling secrets about late-night TV hosts, but surprisingly, listeners weren't thrilled by his thoughts.
RELATED: Joe Rogan Has A New Enemy In This A-List Comedian
Joe Rogan Criticized Late-Night Hosts For A Weird Reason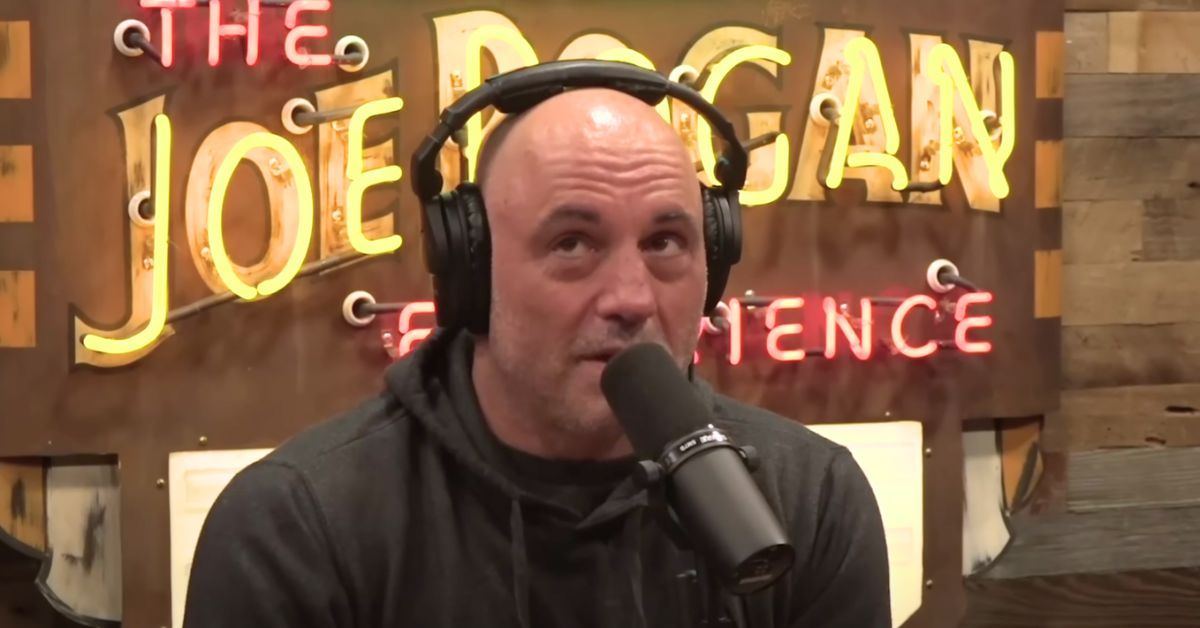 In episode 1951-Coffezilla of the Joe Rogan Experience, Stephen Findeisen was the guest who had the chance to discuss the cliché that is late-night TV. The episode explored various scams and finally tracked down late-night hosts. Rogan didn't spare them as he took a dig at them and said how unfunny and cringe the jokes tend to be.
Rogan told Stephen Findeisen, "There's not a f**king chance in hell that this is funny or gonna. And when you see those flat corny Late Night monologue jokes with no audience, those are so f**king cringe."
He continued to explain his statement by pointing out that most late-night hosts are warm-up guys who most likely failed as comedians. He suggested that they have no original jokes and often read jokes mostly written by the show's owner from a teleprompter.
The podcaster mentioned a few of these "warm-up guys" and said, "There's Colbert, there's Jimmy Kimmel, there's Fallon." Rogan also revealed that the audience is trained to applaud the cringe jokes.
The guest's publicist sets up the interview, gives the show's team the bullet points of what they will talk about or do, and then the writers prepare the teleprompter for the show.
Joe Rogan added that he saw the scenes of the making of a late-night show and said, "The banter was fake; their dialogue back and forth was scripted. So they were saying, 'So Andy, I understand you got married [speaking gibberish],' and so they're reading it, and I'm watching it, and this is madness!"
Fans wondered what the huge revelation was, as it's widely known that late-night TV shows are often scripted and rehearsed. They mentioned how flawless the shows were despite being presented as random and real.
One pointed out how it's never surprising how the host sets up the story for the guests or even cleverly reminds them of it. Most fans agreed that late-night shows aren't the reality they've been portrayed to be — but Joe's observations were less than groundbreaking.
RELATED: Joe Rogan Has A Surprising Take On 'Anti-Men' Claims About The Barbie Movie
Over 10,000 comments criticized Joe's views, dragging him for having "just discovered how TV has worked for the last 70 years."
Others wrote that Joe was describing "every single TV show," while a top-liked comment dragged Rogan for his lack of perception, saying "Anybody surprised by this must have had a very hard time in school."
Joe Rogan Is Already A Celebrity Critic
Joe Rogan's attack on late-night shows wasn't the first time he's criticized public figures. During the pandemic, Joe Rogan ripped Wonder Woman star Gal Gadot after her Imagine video and called her out for the "dumb" move. The podcaster said it wasn't the right time to tell people struggling amid a pandemic that there was no heaven.
The podcaster has been taking digs at late-night formats for a minute and didn't spare Stephen Colbert during the COVID period. Speaking to former MMA fighter, Jake Shields, Rogan expressed his displeasure with what he called Stephen Colbert's 'vaccine dance.'
He called out the Late Night Show host for pushing the agenda of people getting vaccinated. Rogan called the entire act cringe and asked whether Stephen was happy doing the job or if it was just for the money.
In yet another episode, Joe Rogan was shocked at how much Blac Chyna made in a month on OnlyFans. He held back a dry, heavy gag, feigning throwing up after confirming that Blac Chyna topped the list, making around $15 million a month.
"That's so much money!" Rogan said.
RELATED: 10 Celebrities Who Can't Stand Joe Rogan
What It's Like To Prepare For A JRE Episode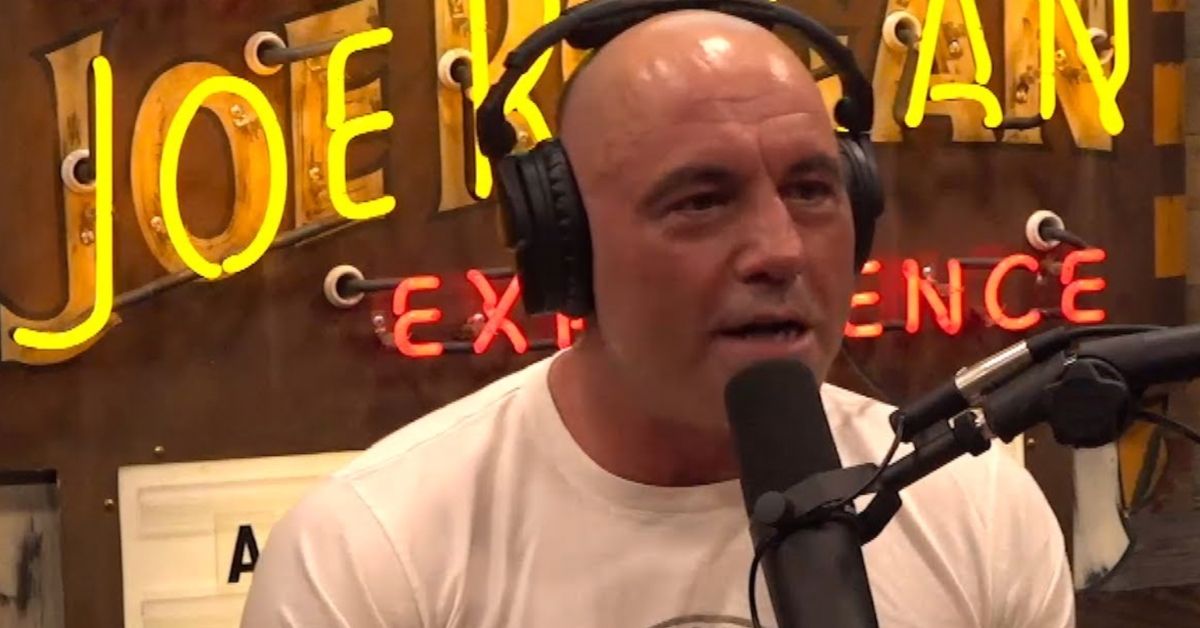 Joe Rogan repeatedly stated how much he cringes at talk shows, knowing what it takes to set them up. He isn't a fan of the pretense that goes on behind the show. So what does he prefer, and what is Joe Rogan's podcast like behind the scenes?
As an example set to oppose the normal talk shows, Joe Rogan's podcast takes a free-form format.
While attacking late-night show hosts, Joe Rogan stated that he doesn't like to be pushed around or forced to do things he doesn't like, such as pushing agendas on his show. He likes to speak his mind without following a script and urges his guests to follow suit.
The podcaster amassed a large following due to his fluidity. Joe Rogan welcomes guests from various backgrounds, such as politicians, scientists, athletes, artists, entrepreneurs, and fellow YouTubers to discuss diverse topics.
Many people have been questioning whether Joe Rogan pays his guests; Rogan pays some expenses for his guests.
Besides discussing his areas of interest, Rogan seems keen to listen to his audience. The comedian has grasped a wide following after incorporating feedback from his fans. While some segments of his podcast break the barrier of what's considered normal, Rogan doesn't plan to slow down.
It seems he will continue with his deliberative, daring antics. Perhaps this is why fans love him and his show. The show continues to earn him a lot of money which he shares with his hardworking staff by paying them a pretty penny.