Highlights
Jennifer Esposito's departure from Blue Bloods was surrounded by speculation about her health. She collapsed on set and later revealed she had celiac disease.
CBS put her character on a leave of absence, claiming she couldn't handle the demands of her role, but she contested this narrative on Twitter.
Despite her controversial Blue Bloods exit, Jennifer Esposito has continued to work steadily on television, raising awareness about celiac disease and advocating for those who suffer from it.
Did Jennifer Esposito's departure from Blue Bloods stem from a health-related issue? Esposito has been a familiar face in the entertainment industry for decades, with her notable filmography that includes Summer of Sam and The Master of Disguise, and her presence on television screens in Spin City and Samantha Who?, among others. Her venture into the world of procedural drama came in 2010, when she assumed the role of Detective Jackie Curatola on CBS' Blue Bloods.
RELATED: Tom Selleck And The Cast Of Blue Bloods Make An Absolute Fortune For The Hit CBS Series
However, Jennifer Esposito's tenure on the show came to an abrupt halt in 2012, when the producers decided to phase out her character. This article intends to delve into the circumstances surrounding the actress' exit from the show: Was it due to a health complication, as has been speculated, or were there other factors at play?
Why Jennifer Esposito's Health Condition Is Linked To Her Blue Bloods Departure
The beginning of the end of Jennifer Esposito's time on Blue Bloods came along when she collapsed on the set of the popular CBS series in 2012. This alarming incident led to her missing a week of filming, after which she notified the network of her limited availability for work. CBS TV Studios responded to the situation with a public statement via Deadline.
The statement read: "Jennifer has informed us that she is only available to work on a very limited part-time schedule. As a result, she's unable to perform the demands of her role and we regretfully [have] had to put her character on a leave of absence." Esposito contested this narrative. In a passionate disclosure on Twitter, she challenged CBS' portrayal of the events.
"CBS PUT me on unpaid leave and has blocked me from working anywhere else after my doctor said 'you [need] a reduced schedule due to Celiac," Esposito wrote. "CBS didn't listen to my doc and I collapsed on set. Which everyone saw! After a week off, my doc said I could return to work, but CBS implied that I was NOT truly ill and this was a scheme to get a raise! It's been almost two months without bringing me back to work + keeping me from working anywhere else!… Absolutely shameful behavior."
Jennifer Esposito was eventually permanently written out of Blue Bloods, having appeared in 46 episodes across the first three seasons. Her character last appeared in the episode titled Nightmares, although she would later return as a guest star for the final episode of Season 13.
RELATED: Tom Cruise And Other A-List Celebrities Who Were Diagnosed With Dyslexia At A Young Age
More About Jennifer Esposito's Health Condition, Celiac Disease

For years, Jennifer Esposito faced a perplexing array of health problems without a clear diagnosis, a challenge that brought her both physical and emotional distress. Despite presenting with diverse and debilitating symptoms, her true ailment remained unnamed as doctors cycled through potential diagnoses such as multiple sclerosis, IBS, stress, and hormonal imbalance. The severity of Jennifer Esposito's condition would become shockingly evident when she lost a tooth, an event that signaled the need for urgent medical attention.
Jennifer Esposito's health continued to deteriorate, marked by a host of worrisome symptoms. It was during this challenging period, Esposito revealed in a 2016 interview for Oprah: Where Are They Now?, that she went to her doctor and expressed that she felt like she was "jumping out of [her] skin." The former Law & Order star expected to be admitted to a hospital for physical ailments, but she instead found herself placed in a psychiatric ward. This hit-and-miss process continued for about 25 years, before her persistent health struggles finally led to a correct diagnosis: she had been suffering from celiac disease all along.
About Celiac Disease
| | |
| --- | --- |
| Symptoms: | Constant (chronic) diarrhea or constipation, weight loss, gas, pale, bad-smelling stool, unexplained low blood count that makes you feel tired (anemia), tingling, numb feeling in the legs, missed menstrual periods (linked to too much weight loss), infertility. |
| Prevalence: | 1% of global population |
| Treatment/Management: | Strict, gluten-free diet |
Celiac disease is an autoimmune condition that makes the small intestine hypersensitive to gluten, a protein found in grains such as wheat, rye and barley. The presence of gluten triggers an immune response that damages the intestine's lining, impairing nutrient absorption and causing numerous symptoms. Jennifer Esposito's diagnosis was a turning point for the actress, as it offered an explanation for her wide-ranging symptoms and paved the way for a targeted treatment approach that could finally address the true source of her distress.
RELATED: Actors Who Were Recently Fired For Unexpected Reasons
Jennifer Esposito's Acting Career After Blue Bloods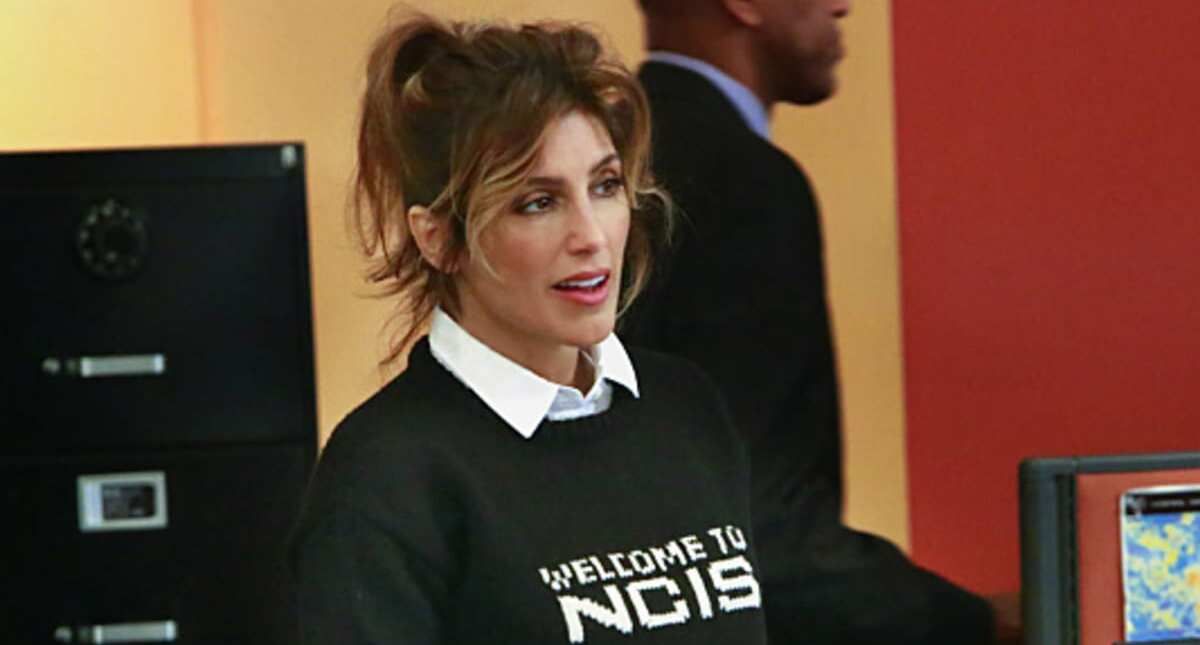 Jennifer Esposito's Biggest Roles Post-Blue Bloods:
| | | |
| --- | --- | --- |
| TV Show: | Character: | Total Episodes Featured: |
| Taxi Brooklyn (Main role) | Monica Pena | 12 episodes (Season 1) |
| Mistresses (Main role) | Calista Raines | 12 episodes (Season 3) |
| NCIS (Main role) | NCIS Special Agent Alexandra "Alex" Quinn | 24 episodes (Season 14) |
| The Boys (Supporting role) | Susan Raynor | 6 episodes (Seasons 1 & 2) |
Perhaps the strongest evidence for Jennifer Esposito's side of the argument with CBS is that she has continued working steadily after Blue Bloods. This has served not only as a testament to her resilience, but also underscored the legitimacy of her health concerns. In a 2014 interview with Fox, Jennifer Esposito emphasized the severity of her condition and the broader misunderstandings surrounding it.
"Society doesn't get it," said Esposito. "It's not something that people really understand, because they think of gluten-free eating as a fad. There have been many, many jokes made about it, and they don't realize that they're hurting people when they make these jokes. Yes, it's a fad, but there is a serious disease attached to eating gluten-free, and when they make such frivolous jokes they're hurting people who actually need this food to be clean to live."
Determined to raise awareness and provide a safe haven for those with celiac disease, Esposito opened Jennifer's Way Bakery in Manhattan's West Village in 2013, ensuring everything served was safe for celiac patients. Her return to television was then marked by her role in Taxi Brooklyn in 2014. She featured as Dr. Monica Pena, a medical examiner involved in all 12 episodes of the show's singular season before its cancelation in 2015.
Esposito continued to secure roles in a variety of television series. She portrayed Calista Raines in ABC's Mistresses, Nina Solloway in The Affair on Showtime, and she also joined the cast of NCIS as Special Agent Alexandra Quinn. Her talent also brought her to streaming and cable television, with roles in Amazon Prime Video's The Boys, as well as Comedy Central's Awkwafina Is Nora from Queens.
RELATED: Tom Selleck Made A Fortune Thanks To Blue Bloods, But He Continues To Live Life By Modest Means
The entirety of Jennifer Esposito's career trajectory, especially her active period post-Blue Bloods, is a narrative of perseverance. Despite facing significant health challenges and a controversial exit from a major television series, she has not only continued to act, but also used her platform to advocate for a better understanding of celiac disease.