Highlights
Whoopi Goldberg called out Meghan Markle for feeling objectified on TV, arguing that viewers were more focused on the game show itself than the appearance of the briefcase/opening assistants.
Whoopi doubted the severity of the paparazzi car chase involving Prince Harry, Meghan, and her mother, suggesting that it was exaggerated and unlikely in New York City.
Whoopi wasn't thrilled about Oprah Winfrey and Meghan Markle's interview, as she simply responded with "Ok" and questioned if Queen Elizabeth II had watched it.
Whoopi Goldberg is not one to hold back when it comes to voicing her opinions. Maybe except for that time she walked out after a heated debate with Miranda Lambert on The View. One thing's for sure: she won't stand for Meghan Markle's victim narrative.
In the past year, the actress has called out the former British royal a few times after some of her controversial claims. The Sister Act star was also unbothered about the Duchess of Sussex's bombshell interview with Oprah Winfrey in 2021. Here's what's really happening between Whoopi and Meghan.
RELATED: Whoopi Goldberg Got Upset At The Audience For Booing A Guest, But It Seems Like He Deserved It
Whoopi Goldberg Slammed Meghan Markle For Feeling "Objectified" On TV
In October 2022, Whoopi weighed in on Meghan's claims that she felt "objectified" during her stint as a briefcase-opening assistant on Howie Mandel's Deal or No Deal season 2. On an episode of the now canceled podcast, Archetypes With Meghan, the former actress said of her time on the show: "I would end up leaving with this pit in my stomach knowing that I was so much more than what was being objectified on the stage."
She continued: "I didn't like feeling forced to be all looks and little substance. And that's how it felt for me at the time: being reduced to this specific archetype." Whoopi weighed in on an episode of The View, saying that viewers were more focused on how much the briefcases had in them, not what the show muses looked like.
"On that show, you basically had a suitcase and they wanted to know: Is this the deal you want, or is this not the deal you want?" the host argued. "I don't know that the people who are sitting there are thinking about you like that. They're thinking, I want the money. [Wheel of Fortune hostess] Vanna White is always in something interesting and beautiful, and she's been doing this."
The host even slammed Meghan for placing female TV personalities in that sexist light. "The objectification might be coming from you and how you felt about how these women were being portrayed, and that's what you have to change, because we're performers," argued the Ghost alum. Meghan hasn't commented on the statement.
Former Deal or No Deal model, Donna Feldman disputed Meghan Markle's "objectification" claims. "Being hired based off your looks comes with the territory" of being a "Briefcase Beauty," she said.
RELATED: How Do Prince Harry And Meghan Markle Feel About The Family Guy Parody?
Whoopi Goldberg Called BS On Harry & Meghan's "Near-Catastrophic" Car Chase"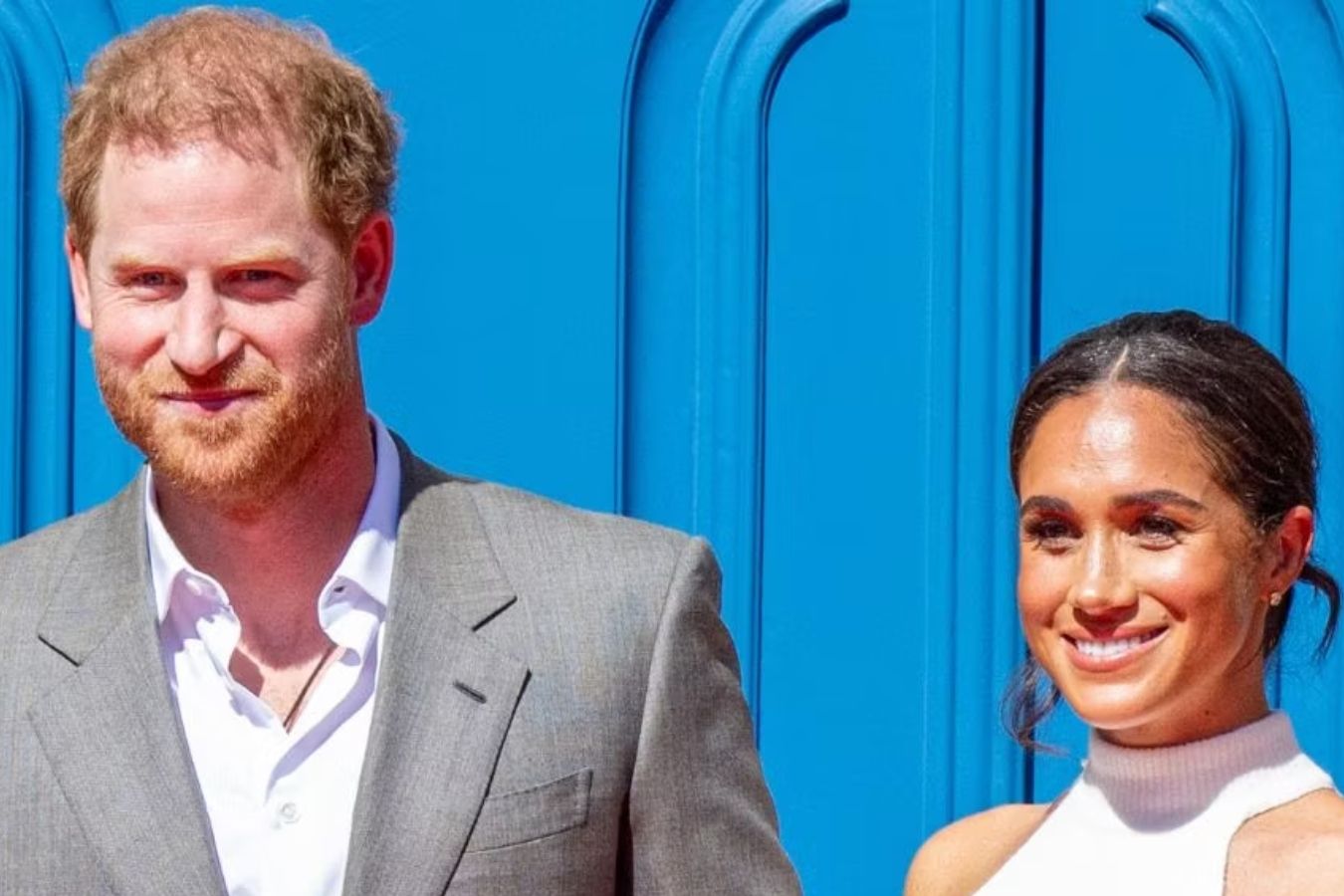 In May 2023, Prince Harry, Meghan, and her mother Doria Ragland were involved in a "near-catastrophic," two-hour paparazzi car chase in New York City. The headlines sensationalized the story as if comparing it to Princess Diana's fatal car accident, which Harry once thought was fake. The three were reportedly left "extremely upset and shaken" after the incident.
"It started off with 12 paparazzi, then ended up with four chasing [Meghan, Harry and Doria]," the insider told Page Six at that time. "Their security tried their best to lose [photographers]." the Sussexes' rep also said in a statement that the "relentless pursuit, lasting over two hours, resulted in multiple near collisions involving other drivers on the road, pedestrians and two NYPD officers."
They then reminded everyone that "while being a public figure comes with a level of interest from the public, it should never come at the cost of anyone's safety." The news quickly drew some backlash from fans who found it odd that Meghan and Harry were in a taxi and not a private car with tighter security. Whoopi also felt the story was exaggerated.
While making a face, she told The View audience the day after the accident: "Prince Harry and Meghan Markle were followed by paparazzi while leaving the Ziegfeld Theatre. Their spokesperson called it a 'near-catastrophic car chase.'" She then said that it would have been impossible for something like that to happen in NYC. "Others said it wasn't bad," she explained.
"But I think people in New York know if it was possible to have car chases in New York, we'd all make it to the theater on time," she added. "But I think their spokesperson referenced something that you generally would reference in Los Angeles. That's where you have chases. That's where you can move at high speeds." She also doubted they "were dealing with aggressive paparazzi" as "it just doesn't work in New York."
Here's what really happened according to witnesses:
| | |
| --- | --- |
| Harry and Meghan's representative | Harry, Meghan, and her mom were involved in a "near-catastrophic" car chase after Meghan received her Woman of Vision Award from Ms. Foundation in NYC. |
| Sunny Singh (cab driver) | Denied that the paparazzi chase was serious. He said the "nice" trio "looked nervous" but that he didn't feel like he was in "danger." |
| Photographer witness | Said it was "sensational" and "crazy hyperbole" to call the chase "near catastrophic." |
| People magazine source | Saw that the cab driver was "pulled over after he was observed by NYPD swerving and almost hitting pedestrians while trying to evade the paparazzi." |
| BACKGRID USA Inc. | Defended their photographers and alleged that "Prince Harry's security escort was driving in a manner that could be perceived as reckless." |
| Harry and Meghan's security | Deflected allegations against them, saying: "What we were dealing with was very chaotic…The public were in jeopardy at several points. It could have been fatal." |
RELATED: Russell Brand's Interview On The View Took An Emotional Twist After Whoopi Goldberg Brought Up His Past Issues
Whoopi Goldberg Wasn't Thrilled About Oprah Winfrey & Meghan Markle's Interview Either
In March 2021, Harry and Meghan reached their peak of post-"Megxit" fame when they did an interview with Oprah, detailing their journey from Buckingham Palace to living at Tyler Perry's home before getting their own place in California, which they're planning on leaving again due to rumored money problems. The View quickly joined in on the discourse of the TV special.
They also commented on infamous Meghan-hater, Piers Morgan walking off his segment on Good Morning Britain after he was slammed for criticizing the Suits actress. A passionate Meghan McCain said: "The American experiment is the way to go, and if we have two American women, Meghan Markle and Oprah Winfrey, who are single-handedly finishing what George Washington and our revolutionary counterparts did, I'm all for it."
Whoopi just said, "Ok," representing the viewers' unanimous reaction. The one-word response went viral, almost dismissing Harry and Meghan's emotional tell-all. Whoopi didn't say much about the interview but wondered if Queen Elizabeth II, who died later in September 2022, had watched it.
Good Morning Britain received a record-breaking 57,121 complaints after Piers Morgan's hateful rant about Meghan Markle's interview with Oprah Winfrey. Piers decided to quit the show the moment he stormed off the set.