Highlights
Michelle Pfeiffer adopted her daughter Claudia when she was a newborn and has a close bond with her.
Pfeiffer struggled with the empty nest syndrome when her children moved out but is confident in her parenting and taught them to be strong individuals.
While Claudia's career path is not well-known, but it appears that she has pursued education and achieved success in her field of study in Slavic Languages and Literature.
Catwoman is an empty nester.
Michelle Pfeiffer has given us steady doses of her talent ever since she broke out onto the scene in 1982's Grease 2, a film that she actually despised working on. Since then, she played some of the most badass characters in Scarface, The Witches of Eastwick, Dangerous Liaisons, Batman Returns, The Age of Innocence, and Dangerous Minds.
Nowadays, Michelle Pfeiffer is playing even stronger characters in the MCU and films like French Exit, but we can always count on her to give us some really great throwbacks to her early career too. She also portrayed President Gerald Ford's wife, Betty Ford, in the Showtime show The First Lady.
While Pfeiffer has made a name for herself, she's also juggled raising her two kids, Claudia Rose, who she decided to adopt, and John Henry Kelley. Now they're both grown up, living their own lives. But what does her oldest do, and did she follow in her famous mother's footsteps?
Updated November 2023: Since the article was published, Michelle Pfeiffer's daughter hasn't been in the spotlight. However, Pfeiffer herself has, as her show 'The First Lady' premiered in 2022. Unfortunately, the show wasn't a hit, and only four months after its premiere, it got canceled.
Michelle Pfeiffer Adopted Claudia When She Was A Newborn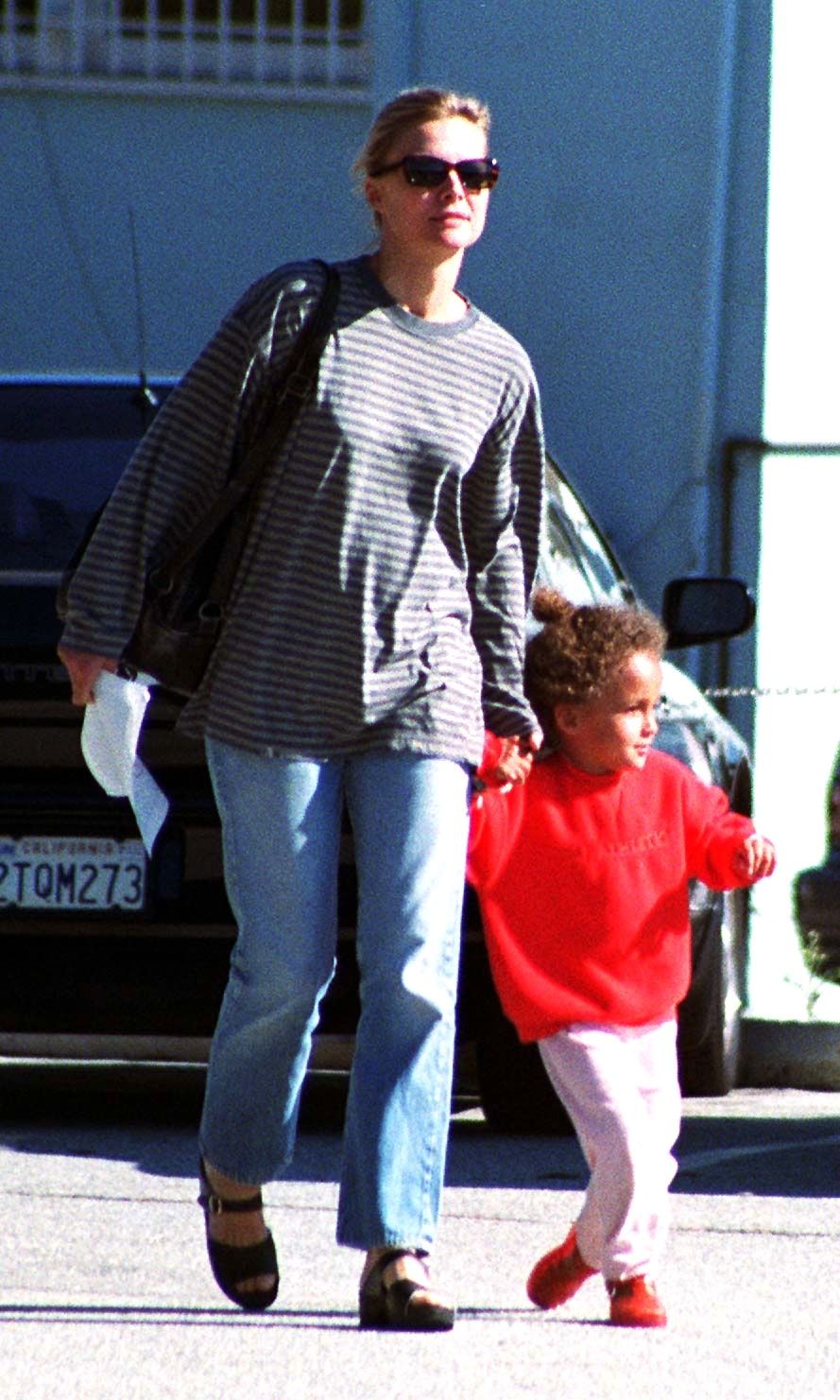 In 1993, eight months before marrying producer David Kelley, Pfeiffer adopted her daughter Claudia. She was christened the same day her parents said their vows. A year later, Claudia got a sibling after Pfeiffer gave birth to her and Kelley's son, John Henry.
Pfeiffer has a mostly private relationship with her kids. They didn't really grow up in the spotlight, but the actress has given away some information about her children, specifically her daughter, from time to time.
Related: Was Adam Sandler's Daughter Sadie Pressured To Become An Actor And Hollywood's Next Nepo Baby?
In 2007, she told Good Housekeeping that Claudia was special.
"Boy, there's nothing typical about my girl. She's a force to be reckoned with and an amazing human being. I wanted her to be a really independent, outspoken young woman, and I sure got that! She's also very creative and inquisitive. And what's exciting about this age is that she's really coming into her own. She's everything I'd hoped she would be."
She went on to explain that she loved taking Claudia around with her when she was a baby. "When they're babies, you just sort of throw them in the car seat, and they go where you go. I mean, I literally used to bring Claudia everywhere. In restaurants, I used to just plop her down on the table in her car seat — she was like a centerpiece! But now that they're older, they have their routines and their schedules, and their interests and their friends. And I don't really want to disrupt that because I want them to have a sense of continuity and normalcy."
Related: Is David Duchovny's Daughter Madelaine West Following In Her Dad's Footsteps?
Michelle Pfeiffer Struggled Letting Her Kids Grow Up
When it was time for her kids to move out, she told Parade about how hard it was to watch them go off into the world.
"People make a lot of jokes about the empty nest," Pfeiffer said. "Let me tell you; it is no laughing matter. It is really hard. Claudia's in her first year of college. She's doing great. My son is applying to colleges now. I remember reading an interview with Dustin Hoffman; his first child had just gone off to college, and he said, "Nobody talks about their [empty] room." I feel like I'm going to cry just thinking about it."
Even though Pfeiffer was sad about seeing them go, she was confident in her own parenting and knew she'd taught them to be strong individuals.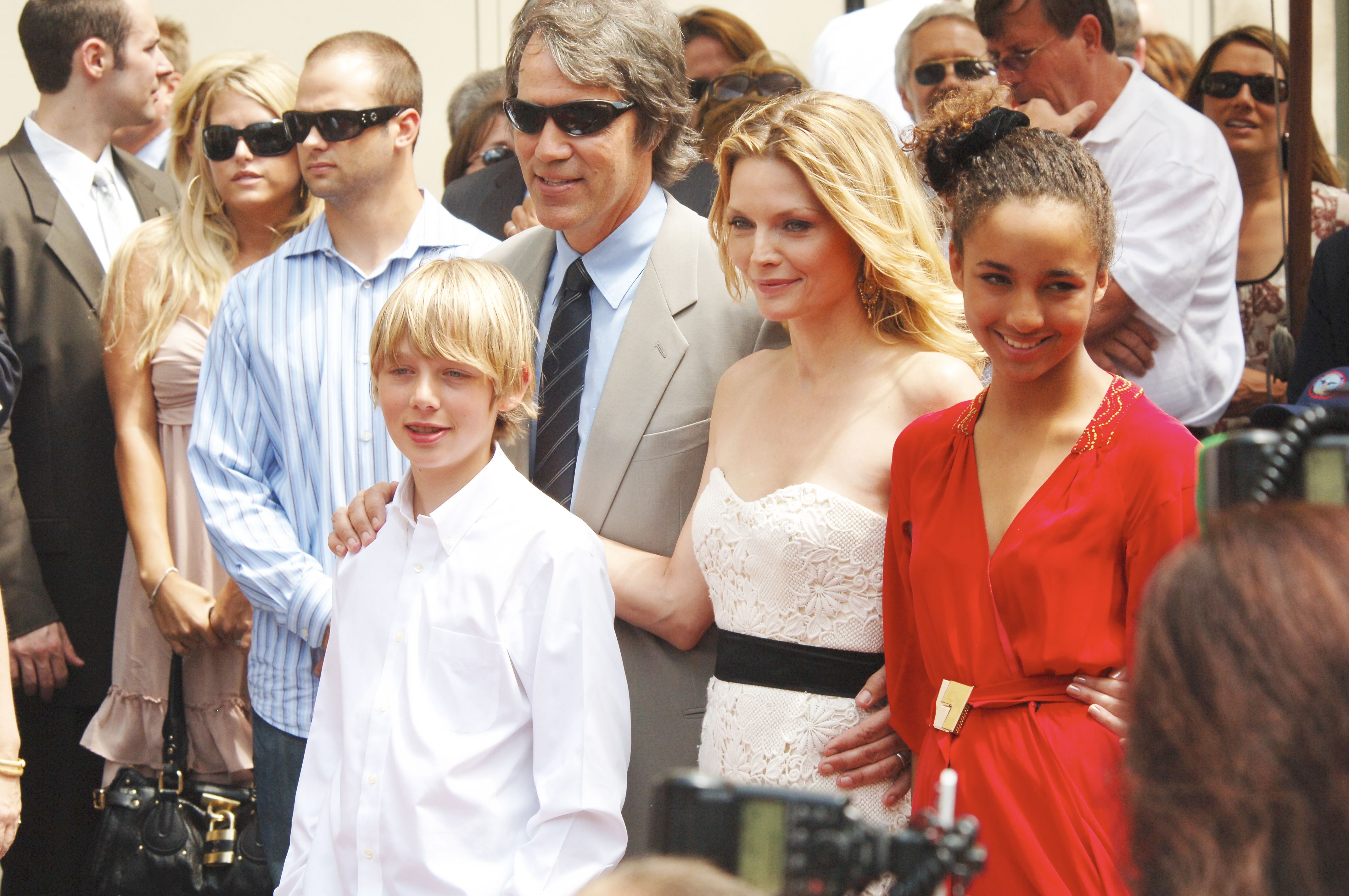 On Instagram, Pfieffer posted a throwback photo of her and a newlyborn Claudia. "1993. This little nugget started our family and rocked my world," the actress wrote back in 2020. So she's clearly missing her children.
What Does Michelle Pfeiffer's Daughter Claudia Do?
Claudia accompanied her parents on a couple of red carpets, specifically for the 82nd Academy Awards in 2010 and the film premiere for her mother's Dark Shadows in 2012, but going along with her parents didn't seem to give her the acting bug.
We're not 100% sure what Claudia ended up doing with her life. Still, there is a Claudia Rose Kelley (she might have gone with her father's less conspicuous last name) listed on Columbia's graduate list in their Department of Slavic Languages. The picture on the website looks a lot like Pfeiffer's daughter. If it is, she has her BA in Slavic Languages and Literature from Princeton University, her MA in Russian Literature from Columbia University, and is currently working on her doctorate in Slavic Languages at Columbia as well.
Related: What Are Tom Cruise And Nicole Kidman's Adopted Kids Doing Today?
She's also performed many services towards the profession, has had a couple of fellowships in the field, and has taught some classes. So we'd say that she's become very successful.
But while Claudia's been doing whatever she's been doing, her mother has returned to her acting career full force.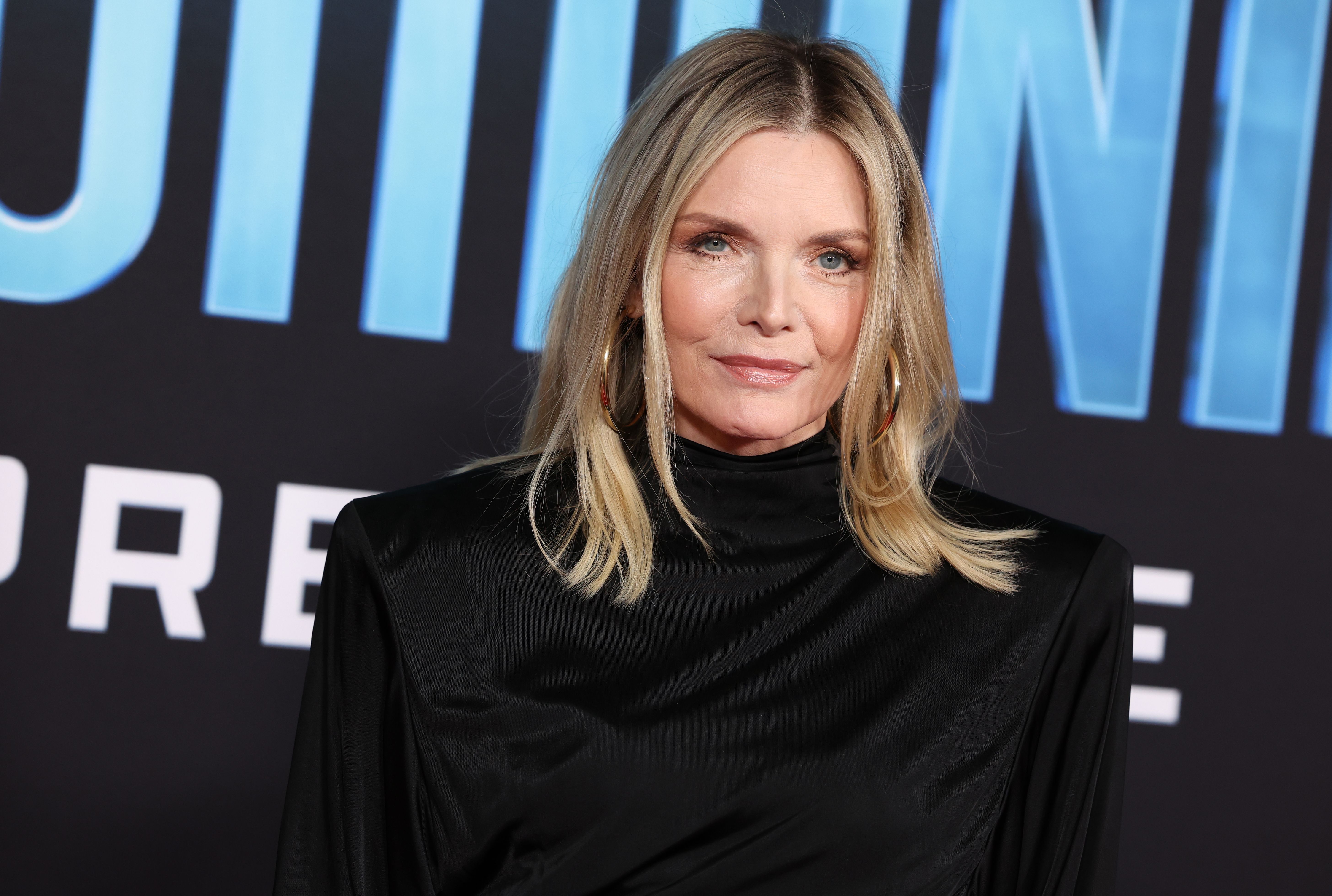 "I've never lost my love for acting. I feel really at home on the movie set. I'm a more balanced person honestly when I'm working," Pfeiffer told Daren Aronofsky for Interview magazine. "But I was pretty careful about where I shot, how long I was away, whether or not it worked with the kids' schedule. And I got so picky that I was unhirable."
"I'm more open now, my frame of mind, because I really want to work now because I can," Pfeiffer continued. "And the last few years, I've had some really interesting opportunities."
We're glad she's back better than ever, but it would be interesting to know how her children are doing. Pfeiffer has kept them so private that we sometimes forget she even has kids. If we know anything about Pfeiffer, though, we can bet that she raised her kids to be upstanding people.