Highlights
Brittany Mahomes faces backlash from Taylor Swift fans for her endorsement of SKIMS by Kim Kardashian.
Mahomes and her family's collaboration with SKIMS gained widespread attention and led to the website crashing.
The partnership with SKIMS is a strategic move for the Mahomes family.
Brittany Mahomes is making strides in her career and social circles. Apart from consistently hanging out with her newfound friend, Taylor Swift, Mahomes also expanded her business portfolio by appearing as one of the celebrity endorsers for SKIMS by Kim Kardashian.
However, the closeness between Mahomes and Swift prompted Swifties to scrutinize Mahomes's ad campaign for the SKIMS Holiday collection. Upon its release, online critics accused Mahomes of betraying Swift, given Swift's well-known feud with Kardashian and her ex-husband Kanye West.
How Much Was Brittany Mahomes' Endorsement Campaign For Kim Kardashian's SKIMS?
In November 2023, the SKIMS line by Kim Kardashian featured Brittany and Patrick Mahomes, along with their two children, as ambassadors for its holiday collection.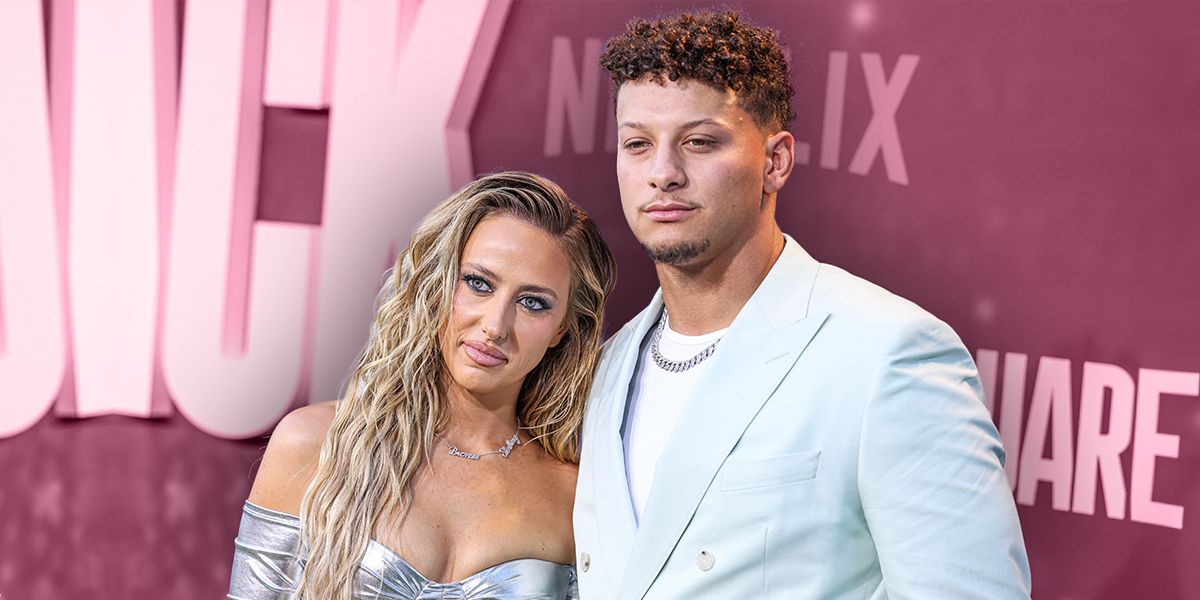 Kim Kardashian and Jens Grede established SKIMS in 2019 and in 2022, the brand earned a spot on TIME's list of 100 most influential companies. In October 2022, SKIMS expanded to include menswear in their collection.
The Mahomes are considered the NFL's hottest couple and their combined net worth makes them live an incredible lifestyle.
Brittany Mahomes' Information

Full Name

Brittany Lynne Matthews-Mahomes

Birthdate

August 31, 1995

Birthplace

Whitehouse, Texas US

Occupation

Retired women's soccer forward

Businesswoman

Parents

Scott Matthews

Diana Massey

Children

Sterling Skye (born – February 2021)

Patrick "Bronze" Lavon III (born – November 2022)

Net Worth

$10 Million
After SKIMS' official Instagram account launched Mahomes and her family's collection, it gained immense traction on social media, leading to reports of the SKIMS' website crashing due to high user traffic. Patrick Mahomes expressed his enthusiasm for the family photo shoot for SKIMS during the brand's press release:
"This is our first campaign as a family, and shooting for SKIMS all together was an awesome moment. I'm all about comfort, and these sets will be my go-to at home all season."
Brittany Mahomes also shared the SKIMS photoshoot on her Instagram account. Their photos were taken against a white background with two large red stuffed bears complementing their red and black outfits. The post received adorable reactions in the comments, with top comments from family members praising the partnership with SKIMS.
RELATED: The Kardashian-Jenner Businesses, Ranked From Most Lucrative To Least
The Mahomes' Holiday family collection of the year showcased SKIMS' signature looks from the Holiday Shop, including items from the Cozy, Unisex Fleece, and Logo Plush Pointelle lines.
SKIMS' Celebrity Endorsers:
Kate Moss
Tyra Banks
Heidi Klum
Cardi B
Jennifer Lopez
Megan Fox
Alessandra Ambrosio
Candice Swanepoel
SZA
Brooke Shields
Lana Condor
Kim Cattrall
Ice Spice
Madelaine Petsch
Carmen Electra
Becky G
While the exact endorsement salary for Brittany Mahomes with SKIMS remains undisclosed, the Mahomes family now joins the ranks of celebrity endorsers for Kim Kardashian's $4 billion company.
Kim Kardashian Allegedly Used Brittany Mahomes And Taylor Swift's Friendship For SKIMS Marketing Move
Despite some excitement surrounding Brittany Mahomes and her collaboration with the new SKIMS collection, a significant portion of comments on her Instagram expressed displeasure at her partnership with someone Taylor Swift had previously feuded with.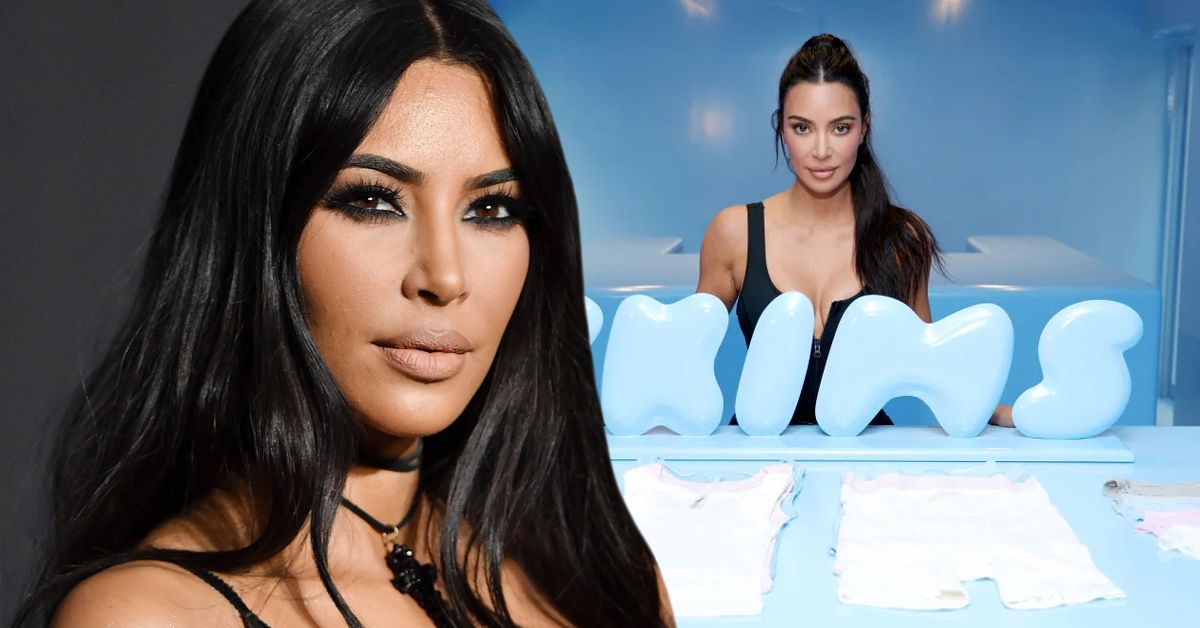 Swifties felt uneasy about the collaboration, with some commenters calling her endorsement a "bad move," while others accused her of being two-faced after Swift saved her tarnished public image.
Brittany Mahomes' Business Ventures:
Kansas City Current Women's Soccer Team – Co-Founder
Brittany Lynne Fitness Website
Sterling Skye Fitness Line with Shop Vitality
Airshare Private Flight Investment
Conspiracy theorists in the comment section also accused Kim Kardashian of using the Mahomes to get closer to Swift, "Oh she … knows exactly what she's doing." Another wrote, "Seems like someone's trying to get closer to a certain someone who's been hanging with these people lately."
According to the Guardian, SKIMS was originally named Kimono, but it faced criticism for its disregard for Japanese culture and the significance of the country's traditional outfit. Kyoto's mayor, Daisaku Kadokawa, personally wrote to Kim Kardashian, urging her to reconsider both the company name and the trademark associated with Kimono. Before the brand's launch in September 2019, Kardashian changed the company's name to SKIMS.
Some sources reported that Patrick Mahomes' football success significantly enhances the Mahomes family's brand value. The Mahomes frequently appear in media coverage, and they also actively engage with fans on social media. Their commitment to philanthropy adds a positive dimension to their public image, enhancing their overall brand value.
RELATED: Does Patrick Mahomes' Wife Brittany Actually Like Being Famous?
Partnering with the Mahomes is undoubtedly a strategic win for Kardashian's brand, especially after SKIMS secured its position as the official underwear partner for the NBA, WNBA, and USA Basketball. SKIMS' collaboration with Mahomes closely followed the brand's announcement about expanding into the men's category.
SKIMS' "Every Body is Wearing Skims" Campaign Athlete Endorsers:
Shai Gilgeous-Alexander – NBA Oklahoma City Thunder
Nick Bosa – NFL San Francisco 49ers
Neymar Jr. – Brazilian soccer superstar
Brittany Mahomes Faced Backlash From Taylor Swift Fans After Endorsing SKIMS
David Portnoy, the owner of Barstool Sports, led the criticism of Brittany Mahomes over her collaboration with Kim Kardashian, given her friendship with Taylor Swift.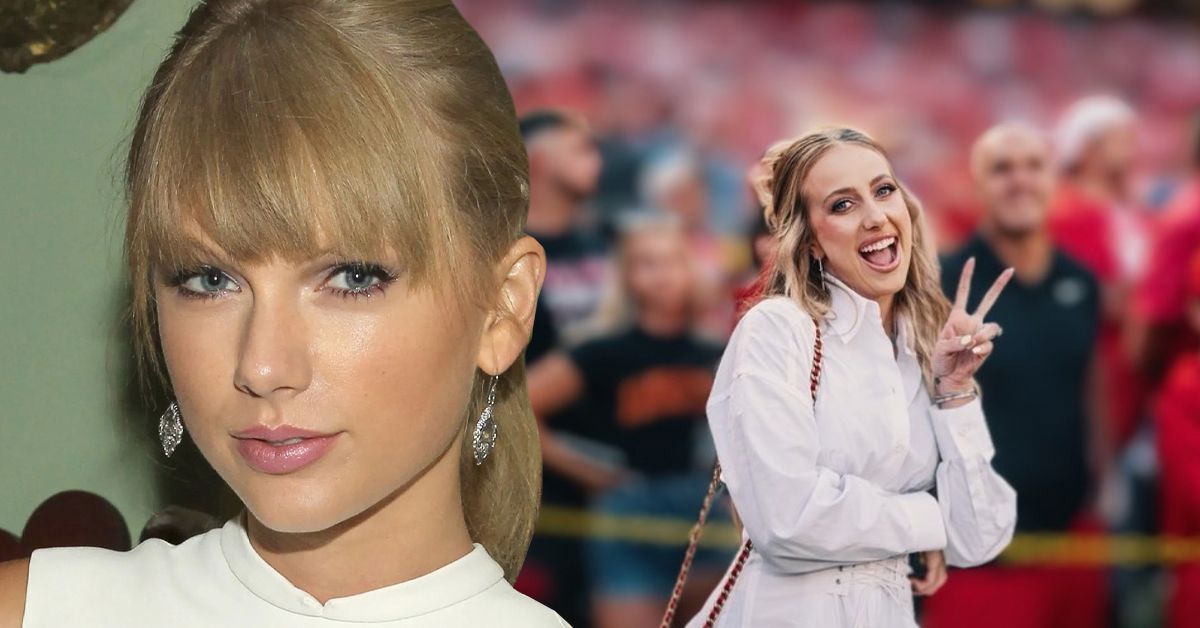 In a press release for the SKIMS brand, Mahomes expressed her enjoyment of the family photo shoot, stating, "We loved shooting for SKIMS as a family and had the best time on set."
Portnoy posted the campaign on his Instagram Story, vehemently condemning Mahomes with explicit language over an image from the campaign. He also shared a paparazzi photo of Mahomes with Selena Gomez, Cara Delevingne, and Sophie Turner, marking an X sign over Mahomes' face.
Brittany Mahomes' Controversies:
Opening and spraying a bottle of champagne over fans
Unprofessional commentaries and social media clap backs during the NFL season
Trolled the Cincinnati Bengals in January 2023
Defended Jackson Mahomes against sexual assault allegations
Her friendship with Brittany Kerr Aldean, wife of Jason Aldean, who released a 'modern lynching song'
Selling her clothes on Instagram instead of donating them
Gifting their 2-year-old daughter a $4,800 Chanel bag
In his "emergency press release" filmed selfie-style during a flight, Portnoy expressed his anger over the endorsement and declared his refusal to forgive Mahomes and accused her of betrayal, urging Swifties to protect Taylor Swift. His stance emerged after Portnoy became a dedicated Swiftie, defending her in the wake of the phone call controversy between Kardashian-West and Swift.
Swifties echoed their sentiments in Mahomes' comment section and expressed discomfort with the partnership and questioning its legitimacy.
RELATED: How Taylor Swift Is Adding To Her Current $1.1 Billion Net Worth
While others argue that it's possible that the SKIMS campaign was agreed upon before Swift and Mahomes became close, the potential fallout from such a controversy could impact a successful football season.