Highlights
Scarlett Johansson's net worth skyrocketed thanks to her role as Black Widow, earning nearly $75 million from her time in the MCU alone.
Prior to joining the MCU, Johansson was a successful actress, earning critical acclaim for films like Lost in Translation and The Prestige.
While Johansson is now the richest woman in the MCU with a net worth of $165 million, she has taken on smaller, lower-paying projects since leaving the franchise.
Hollywood star Scarlett Johansson is known for being an important part of the Marvel Cinematic Universe as her character Black Widow appeared in numerous superhero movies in the past decade. Needless to say, the actress earned a fortune thanks to her portrayal of the character, and today we're taking a closer look at just how much playing Natasha Romanoff benefited Scarlett Johansson's bank account.
RELATED: Scarlett Johansson Hated This Part Of Portraying Black Widow
From how much she got paid the first time she played Black Widow in 2010, to how much she earned for the latest movie Black Widow — keep on scrolling to find out!
Updated November 2023: Since her character, Black Widow died in 'Avengers: Endgame' it was assumed that Scarlett Johansson would not be appearing in any future Avengers films. However, recently, rumors have been swirling that Johansson may return. Johansson has been cagey about Black Widow's resurrection, which has only fanned the rumors more. Currently, Johansson is promoting her latest Disney film, 'Tower of Terror'.
Scarlett Johansson Started Acting In The '90s
Paycheck As Child Star: Varied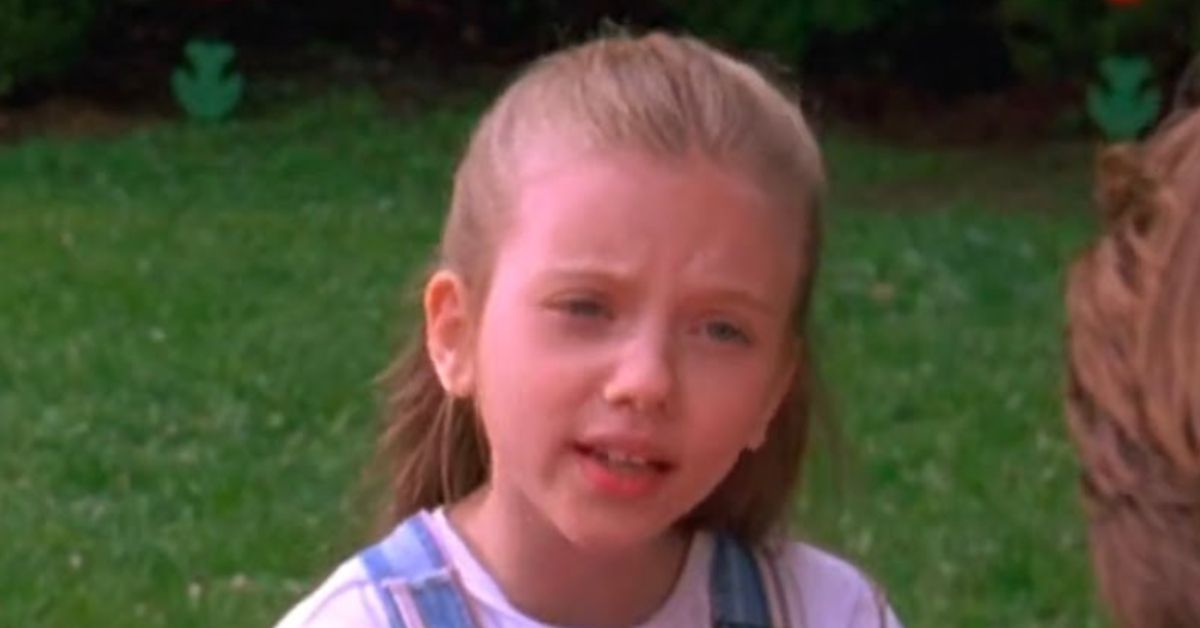 Johansson earned only a fraction of her net worth as a child actor
Today, Scarlett Johansson is one of the most well-known names in the industry. The actress has been working since the mid-90s as she had her acting debut in the fantasy comedy North in 1994. At the time Johansson was only ten years old. In 2003, fans could see the star in the romantic comedy-drama Lost in Translation which signified her transition from a child actress into a serious Hollywood star.
Some of the films that Johansson starred in that received critical acclaim before joining the MCU include:
| | | |
| --- | --- | --- |
| The Other Boleyn Girl | 2008 | Mary Boleyn (Starring) |
| Vicky Cristina Barcelona | 2008 | Cristina (Starring) |
| The Prestige | 2006 | Olivia Wenscombe (Supporting) |
| The Black Dahlia | 2006 | Kay Lake (Starring) |
| Girl with a Pearl Earring | 2003 | Griet (Starring) |
| Lost in Translation | 2003 | Charlotte (Starring) |
Apart from acting in front of a camera, Scarlett Johansson is also no stranger to theater. In 2010, the actress had her Broadway debut in a revival of A View from the Bridge. For her portrayal of Catherine, Johansson even won a Tony Award for Best Featured Actress.
RELATED: Scarlett Johansson's Career Took A Controversial Twist After It Was Alleged That She Was Trying To Look Asian For A Role
While Scarlett Johansson is undoubtedly one of the most talented actresses of her generation, it is safe to say that she is best known for being one of the few women in the MCU.
Scarlett Johansson Joined The MCU In 2010
First Paycheck From Joining MCU: $400,000
Johansson has earned nearly $75 million from her time in the MCU
The year 2010 was one that marked a huge change in Johansson's career. That year, the actress portrayed Natasha Romanoff / Black Widow for the first time in the superhero movie Iron Man 2. In 2012, the actress portrayed the character again in The Avengers and since then, she has been seen in seven more MCU movies, the latest one being the standalone Black Widow movie from 2021.
| | |
| --- | --- |
| Black Widow | 2021 |
| Avengers: Endgame | 2019 |
| Captain Marvel | 2019 |
| Avengers: Infinity War | 2018 |
| Captain America: Civil War | 2016 |
| Avengers: Age of Ultron | 2015 |
| Captain America: The Winter Soldier | 2014 |
| The Avengers | 2012 |
As fans know, the actress said goodbye to Black Widow, which was certainly a bittersweet moment for the star.
"I think it's bittersweet," Johansson explained. "I've had an incredible decade working with my Marvel family. I'm going to miss not seeing them every 18 months or two years, like those kind of milestones I always really look forward to. But I feel really proud of this film and I think it's great to go out on a high note. This movie is so different from any other Marvel film that we've done so far, so yeah… like I said, it's bittersweet."
Is Scarlett Johansson The Most Well-Paid Actress In The Industry?
Last Paycheck From MCU: $40+ Million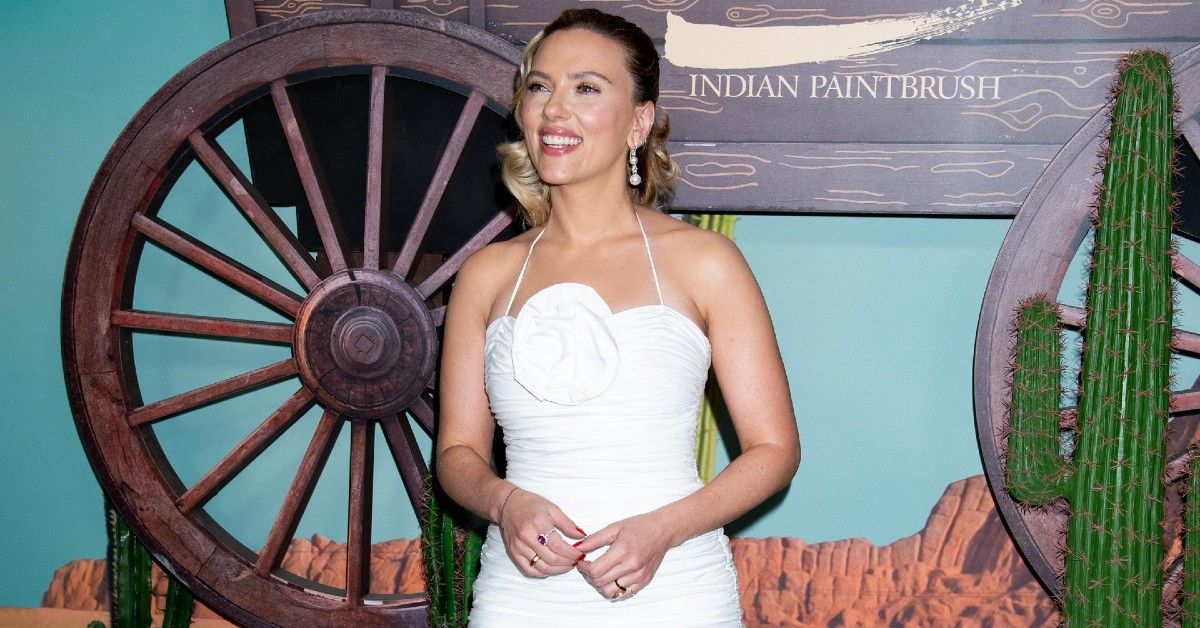 Johansson's net worth climbed to $165 million thanks to the MCU
Scarlett Johansson is currently estimated to have a net worth of $165 million which definitely makes her the richest woman in the MCU. However, the actress had to work her way up to such an impressive net worth as she was paid only $400,000 for her role in Iron Man 2 in 2010.
For the next couple of Marvel movies, Johansson was paid low single-digit millions. It wasn't until the standalone Black Widow movie that she got paid $20 million. This amount, however, was the cause of controversy, given that Johansson was being cut out of the earnings from the streaming of the film on Disney+. As such, Johansson took Disney to court and settled. What the exact amount of the settlement was has not been disclosed, but sources claim that it is at least $40 million, if not more.
RELATED: Scarlett Johansson Put The Interviewer On The Spot For Asking What She Wears Underneath Her Black Widow Suit
Scarlett Johannson Earned Between $60-$75 Million For Her Role In The Marvel Movies (Estimated)
Earning between $65-$75 million from Marvel would mean that half of her net worth is thanks to her portrayal of Black Widow. The rest of her income is from other roles as well as endorsements. Prior to Black Widow, the actress' highest salary was $17.5 million which she received for the 2017 sci-fi action movie Ghost in the Shell.
While Johansson can command quite a paycheck and backend pay for her films, since ending her time with the MCU, she has chosen smaller films that pay substantially less to participate in. Those films include:
| | | |
| --- | --- | --- |
| North Star | 2023 | Katherine (Starring) |
| Asteroid City | 2023 | Midge Campbell (Starring) |
| Penglai | 2022 | Narrator |
| Come Home | 2021 | Ash (Voice) |
| Sing 2 | 2021 | Ash (Voice) |
While it is unknown just how high the actress' net worth was prior to joining the MCU, it is safe to say that it skyrocketed since 2010. Johansson may have said goodbye to Black Widow, but anyone who is a fan of Marvel movies knows that one never really says goodbye to their character and anyone would be surprised to see Johansson reprise the role eventually.
Marvel Studios President Kevin Feige revealed that they are working with Johansson on a different project.
"We are already working with Scarlett on another non-Black Widow-related top-secret Marvel Studios project with her as a producer," he said.