Highlights
Martin Scorsese was accommodative of Leonardo DiCaprio's improvised lines in "Killers of the Flower Moon" when they served the story.
A turning point for Martin Scorsese was when he observed a true connection between DiCaprio and his co-star Lily Gladstone during an improvised moment on set.
Leonardo DiCaprio's Killers of the Flower Moon role was changed after a conversation with director Martin Scorsese, resulting in a fundamental shift in perspective for the film.
Robert De Niro was not a fan of Leonardo DiCaprio's improvisation while they worked on Martin Scorsese's film Killers of the Flower Moon. Did the accomplished director share in the sentiments of his long-term collaborator De Niro, or was he a lot more tolerant of DiCaprio's ad-libbing? Killers of the Flower Moon is set against the backdrop of the Osage Indian murders, brought to life by a screenplay co-written with Eric Roth and based on David Grann's investigative book of the same name.
RELATED: How Brendan Fraser Really Felt About Working With Leonardo DiCaprio In Killers Of The Flower Moon
Robert De Niro embodied the historical figure William King Hale in the film, and sometimes found himself at odds with Leonardo DiCaprio's portrayal of Ernest Burkhart, his character's nephew and accomplice to the crimes. Scorsese, whose directorial vision has often embraced the raw energy of improvisation, found himself in more of a mediating role: He was accommodative of Leonardo DiCaprio's improvised lines when they served the story, but Scorsese also stepped in occasionally to help maintain a cohesive narrative thread for the film.
Why Martin Scorsese Was Happy With Some Of Leonardo DiCaprio's Improvised Lines In Killers Of The Flower Moon
While acknowledging that he and Robert De Niro would occasionally exchange exasperated looks over Leonardo DiCaprio's spontaneous dialogue, Martin Scorsese was also often pleased with the impromptu lines. This was in the moments he felt that the improvisation helped add a layer of authenticity to the scenes.
In one such instance, Leonardo DiCaprio, as Ernest Burkhart, offhandedly called himself a "handsome devil." This line elicited an unscripted chuckle from his co-star Lily Gladstone, who played his love interest, Mollie. Scorsese observed that the genuine laughter from Gladstone and DiCaprio's subsequent, self-satisfied reaction were unplanned, yet they created a moment of true connection between the characters. "That was the moment DiCaprio and Gladstone became a unit as actors," Scorsese remarked.
The celebrated filmmaker also reflected on the differing methods of his two main stars. "I found I could work with [Leo] if I talked with him a lot. His method for me is a method of constant conversation, constant exploration," Scorsese told reporters in a press conference, per EW. "With De Niro, it's a little different. Yes, there's talking, but then there's quiet… The two together played off each other so beautifully."
RELATED: Keanu Reeves Might Work With Leonardo DiCaprio And Martin Scorsese On A Major TV Project
How Robert De Niro Felt About Leonardo DiCaprio's Killers Of The Flower Moon Improvisation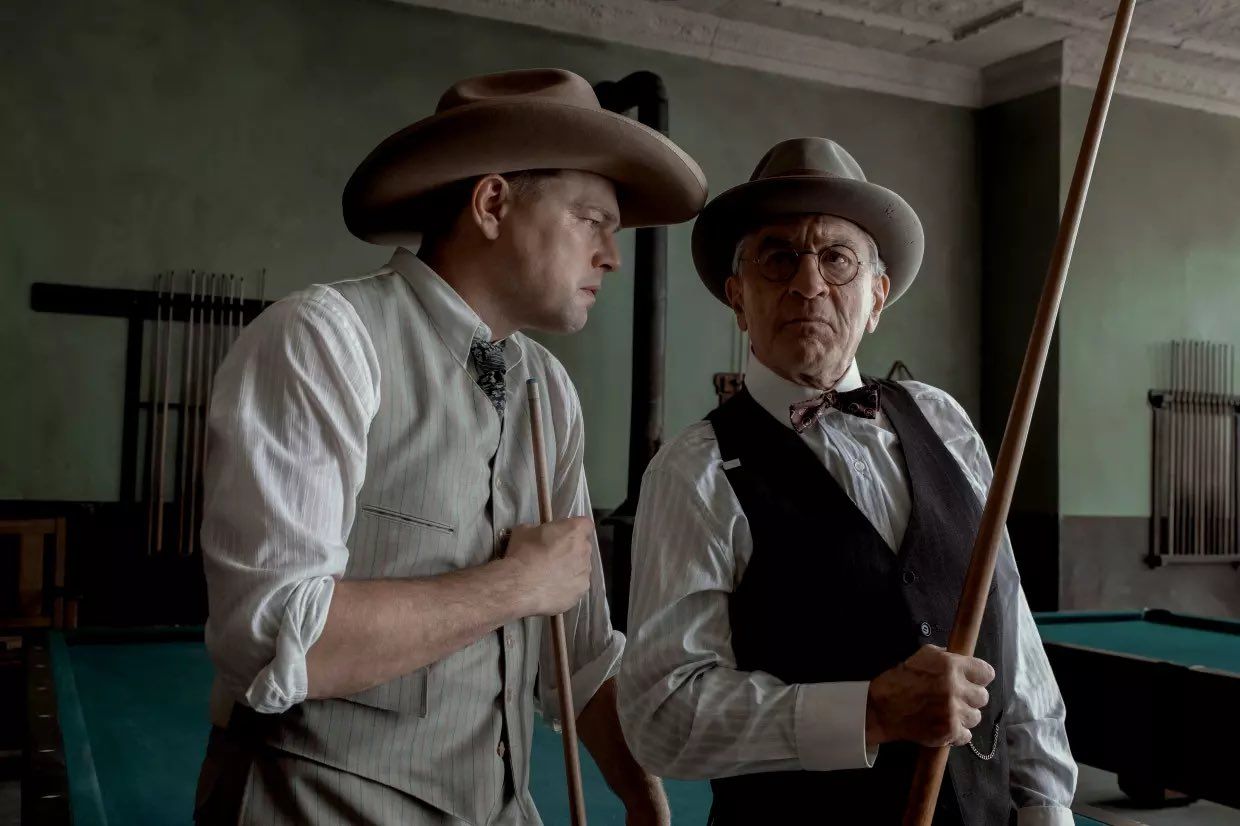 Martin Scorsese has a history of working with the same actors over and over again. Leonardo DiCaprio and Robert De Niro are two of his most frequent collaborators. However, Flowers of the Killer Moon marked the first occasion that all three icons joined forces on the same project, creating an atmosphere ripe with anticipation and, as it turned out, a hint of creative friction.
On set, Leonardo DiCaprio's penchant for improvisation occasionally exasperated Robert De Niro. Martin Scorsese himself shared insights into this dynamic in a profile by the Wall Street Journal Magazine, talking about what he deemed as his most challenging movie yet. "Every now and then, Bob [De Niro] and I would look at each other and roll our eyes a little bit," recounted Scorsese. "We'd tell [DiCaprio], 'You don't need [all] that dialogue."
Interestingly, despite his weariness with Leonardo DiCaprio's improvised lines, De Niro demonstrated his own brand of improvisation. Cinematographer Rodrigo Prieto expressed his surprise at one particular scene's departure from the original script, referring to a moment where Robert De Niro's character delivers a punitive spank to his nephew with a giant paddle. "That was something that was added, and it's shocking in the film," Prieto said.
RELATED: Leonardo DiCaprio Said This One Thing Led To His Successful Acting Career
Lines Weren't The Only Thing Changed About Leonardo DiCaprio's Part In Killers Of The Flower Moon
In the initial stages of making Killers of the Flower Moon, Leonardo DiCaprio was cast in a role unlike the one he ultimately played. The Titanic star had initially been set to portray Tom White, a straight-laced, morally upright FBI agent at the heart of the investigation into the Osage murders.
Scorsese, contemplating this casting, recognized the challenge it would pose. "Tom White, in reality, was a very strong-willed man," he noted in an interview with The New Yorker. "[He was] very, very, very disciplined, moral, straightforward. And laconic. Hardly said anything. Didn't need to say much."
Scorsese understood DiCaprio's strengths, acknowledging his "cinema face" that could tell stories without words: "You can do silent films. You don't need to say that or this, just your eyes do it, move, whatever you do, he just has it." However, he was also aware of his actor's preference for dialogue-driven roles: "But I do know he likes to speak in films," he explained.
RELATED: Fans Think Leonardo DiCaprio Looks Just Like His Usual Self In Scorsese's Movie
Why Martin Scorsese Changed Leonardo DiCaprio's Killers Of The Flower Moon Role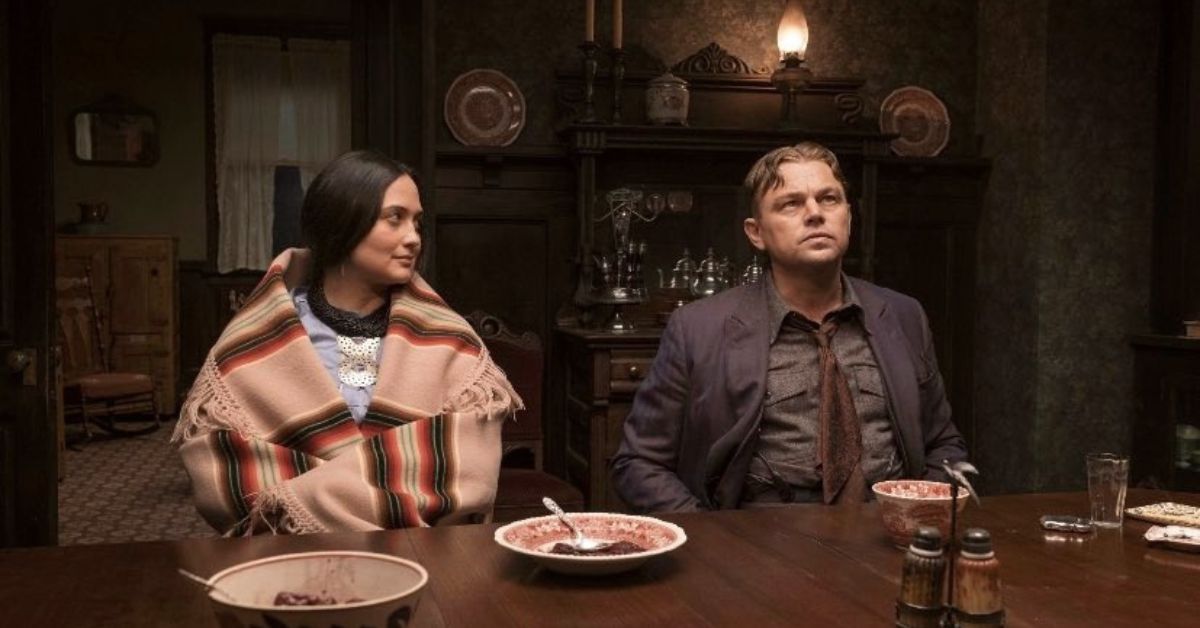 A pivotal conversation between director and actor would eventually shift the trajectory of Leonardo DiCaprio's role in Killers of the Flower Moon. One evening, he visited the filmmaker with a probing question about the film's emotional core. "Leo came to me again, he came to my house one night, a week later, and he said, 'Where's the heart of the film?" Scorsese recalled.
DiCaprio challenged the narrative focus, suggesting a departure from the iconic Texas Ranger image associated with Tom White, to delve into a more nuanced portrayal. "And so I said, I'm thinking, how are we going to do this?" Scorsese mused. The answer came with his star's bold proposition: "But what if I play Ernest?"
This question set the stage for a fundamental shift in perspective. By assuming the role of Ernest Burkhart, Leonardo DiCaprio could bring the audience closer to the intimate, day-to-day life of the character and his relationship with Mollie, the Osage woman at the center of the narrative. Scorsese was struck by the implications of this casting change.
RELATED: Fans Troll Leonardo DiCaprio's Looks On Martin Scorsese's New Film Set
"I said, 'If you play Ernest, and we deal with the love story, then we're at the very heart of it. We're in the day-to-day," Scorsese continued. He also knew, however, that this decision would require a seismic shift in the film's development. "You realize, of course, that means we go in the center of [the] script, rip it open and change everything and tell the studio you want to play the other guy… and we'll rewrite the whole thing," he explained. "Which is what we did!"