Highlights
Jerry Lee Lewis's marriage to his 13-year-old cousin impacted his career.
Lewis struggled to find gigs and lost support from disc jockeys.
Despite the backlash, Lewis made a comeback in the late 1960s.
Rock 'n' roll music icon Jerry Lee Lewis was a pioneer of his art form in the mid to late 1950s. In his heyday, he released some of the most iconic early rock songs such as "Whole Lotta Shakin' Going On." Lewis was signed to Sam Phillips' Sun Records in Memphis, Tennessee, alongside legends such as Elvis Presley and country music superstar Johnny Cash.
The young Southern singer was in the right place at the right time. Talented and vibrant, Lewis was ready to make his mark on the music world. Unfortunately,
Lewis was not only an eccentric and passionate performer but a controversial personality in real life. Perhaps his reputation was most tarnished when he married his 13-year-old cousin, Myra Lewis Williams, in 1957.
How Did Jerry Lee Lewis's Marriage to Myra Lewis Williams Impact His Career?
Jerry Lee Lewis was at the height of his fame in 1957. He had just released "Whole Lotta Shakin' Going On" and "Great Balls of Fire", two of his most popular hit records. In turn, Lewis helped keep Sun Records relevant, after Phillips sold Elvis Presley's contract to the national RCA Records.
Related: Here's How Much Elvis Presley's Estate Has Grown Since His Death
While Lewis was not as beloved as Presley, he had a following and was a major early rock star. He was confident, had an ego, and woman-hungry. He was at the top of his game. While Lewis could have had pretty much any woman he desired, he decided to date someone close to home. Way too close to home.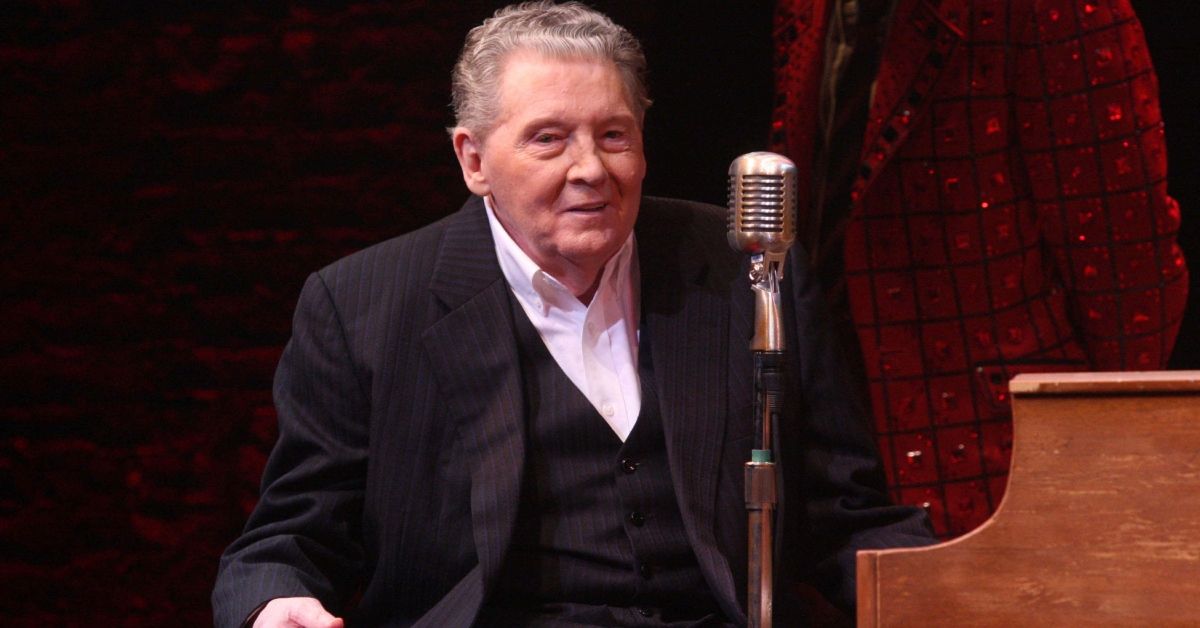 According to All That's Interesting, Lewis married his 13-year-old cousin, Myra Gale Brown, on December 12, 1957, privately. Even worse, this was Lewis's third marriage and he was only in his early 20s. While in today's culture, Lewis's marriage to Brown would be illegal and a crime, it was only frowned upon in the 1950s.
Brown, who later took on the name of Lewis Williams, was a mature teenager who wanted to have a family. According to an interview, she spoke about her youthful desires candidly:
"My generation was taught to hide under our desk when the bomb came, so you always had in the back of your mind that any minute, any day, life could come to an end…What I wanted was a baby in my arms, a home, a husband, a kitchen to cook in, a yard to raise roses."
While Lewis Williams was very responsible for her age, this was no excuse for her to marry her wild rock 'n' roller cousin, Jerry Lee Lewis. If anything, she knew that he could be unreliable and a playboy, based on his past marriages and relationships. It was her youth that kept her hopeful that she could tame Lewis. Lewis, who loved young women, took advantage of his child cousin.
Lewis was not the only individual to marry a child or within his family during his era, but he certainly was the most famous example of this troubling behavior. While in some areas of the United States, this was more accepted than others, Lewis's marriage to Brown was received with rightful backlash.
Related: Graceland Became Haunted After Elvis Presley Passed Away, According To His Maid And Security Team
When the public found out about Jerry Lee Lewis and Myra Brown's marriage, it was far more criticized than accepted. Planned tours were immediately canceled. Lewis was set to travel to England with his new bridge and tour the country. Once Britain's citizens learned of their marriage, they reportedly called Lewis a "cradle robber" and forced him to leave the country.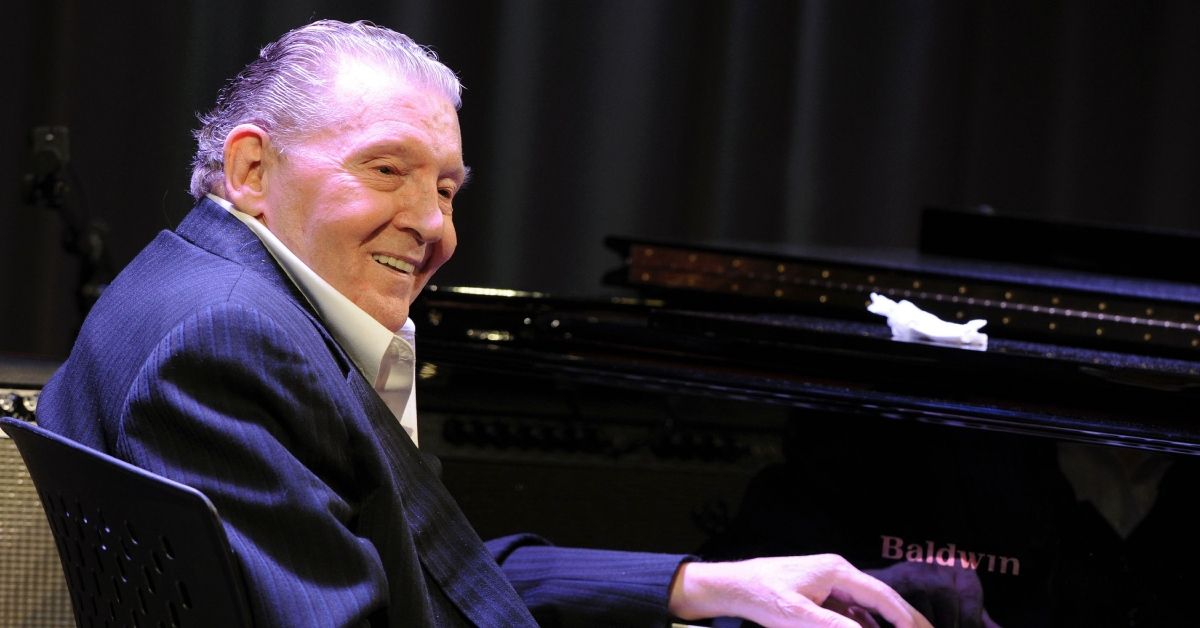 Once Lewis returned back to the United States, he received equally negative attention. According to Liveabout Dotcom, he struggled to find high-paying work. His once-in-demand concerts with sold-out crowds were a memory of the past.
Lewis, at one point, would make $10,000 per performance.
Once his marriage to Brown was made public, Lewis could barely make $250 per show
Lewis's career struggles only worsened. Not only was it difficult for him to get gigs, but disc jockeys around the United States started to stop playing his records. The harsh reaction to his marriage impacted Lewis so profoundly, that he even published a statement in Billboard magazine asking for the public's forgiveness. Lewis' efforts to make peace with the American public were unsuccessful, and he had to reinvent himself.
How Did Jerry Lee Lewis Get A Comeback After His Marriage to Myra Lewis Williams?
Jerry Lee Lewis tried to stay musically relevant after the controversies surrounding his marriage to Myra Lewis Williams came to light. It took some time for the public to forgive Lewis and support his career again.
Related: How Much Is Elvis Presley's Estate Worth Today?
In the late 1960s, he pursued a country music career with some success. He covered "Another Place, Another Time" in 1968, which climbed the country music charts. Throughout the remainder of the 1960s and the 1970s, Lewis redeemed his career as a country singer and had over 25 hit singles. In 1972, his country cover of The Big Bopper's "Chantilly Lace" became a hit, Lewis's first successful rock 'n' roll-themed effort in years.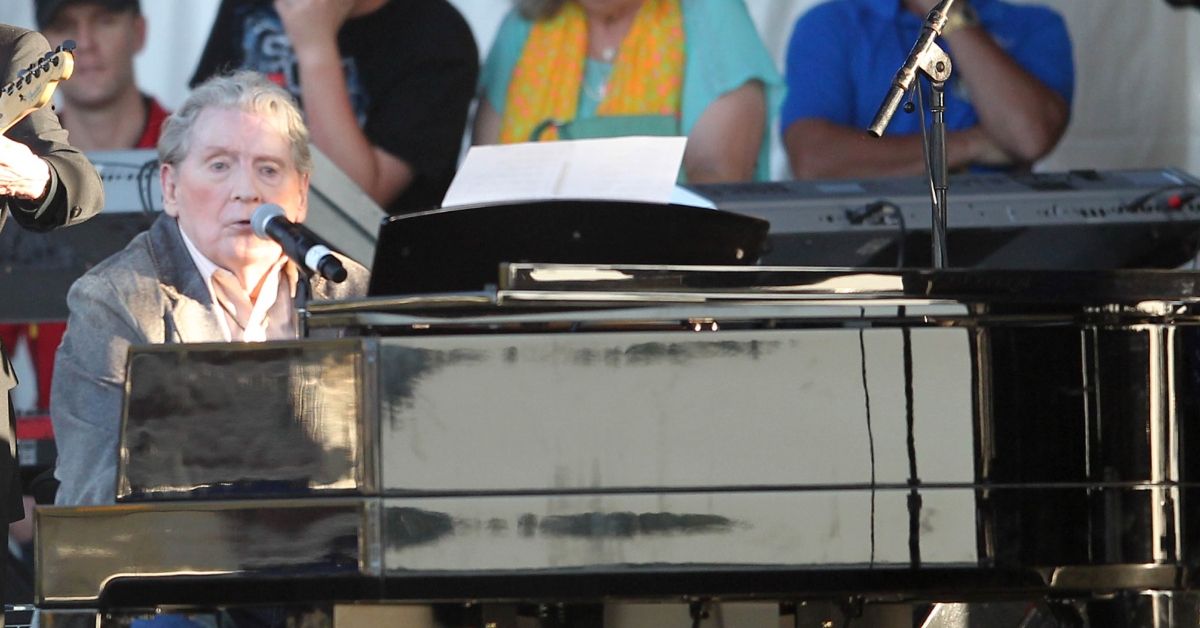 While Lewis started to enjoy professional success again, his rebellious personality was still very intact. In 1976, he attempted to visit Elvis Presley at Graceland with a pistol on his person, which led to an arrest. Not only did Lewis pay a violent trip to Presley, but he also was subject to a DUI charge due to intoxication.
Lewis went through another career decline in the 1980s and 1990s, resulting in severe financial troubles. In the early 2000s, Jerry Lee Lewis became a beloved elder statesman of rock 'n' roll.
With many pioneers gone, Lewis, alongside Fats Domino, Chuck Berry, and Little Richard, helped keep the legacy of 1950s rock 'n' roll alive
Lewis toured frequently and even had successful new albums
Recorded a duet album in which he performed with fellow rock icons.
Lewis enjoyed fame and recognition as a rock 'n' roll pioneer until his passing in October 2022 at 87 years old.