Highlights
Alan Jackson's net worth stands at a staggering $160 million, making him one of the richest country stars of 2023.
His ability to write and perform songs that resonate with people from all walks of life has made a huge impact in the industry.
Alan Jackson has sold over 75 million albums, with his highest-selling album being "Greatest Hits, Vol. II," which sold over 7 million copies.
In the world of country music, few names resound as richly as Alan Jackson. Known for his soulful voice and timeless hits, the "Chattahoochee" singer has not only crafted an enduring legacy in the genre, but Alan Jackson's net worth has also amassed significant wealth. In fact, he is one of the richest country stars of 2023.
Related:Did Alan Jackson And Jimmy Buffett Really Get Along While Creating "It's Five O'Clock Somewhere"?
With a net worth of a staggering $160 million, Alan Jackson not only stands tall at 6'4″ but also stands tall among some of the richest country singers ever. From his early beginnings in Newnan, Georgia, to his chart-topping albums and sold-out concerts. His ability to write and perform songs that resonate with people from all walks of life has made a huge impact in the industry.
How Alan Jackson's Net Worth Began To Grow
Alan Jackson comes from a town in Georgia called Newnan. "It's a small town. People didn't often move away to pursue big dreams," explained Jackson to The Tennessean. But thankfully, he was not one of those people. He was playing in small honky tonk bars until the age of 27, when he took everyone's advice and made a move to Nashville.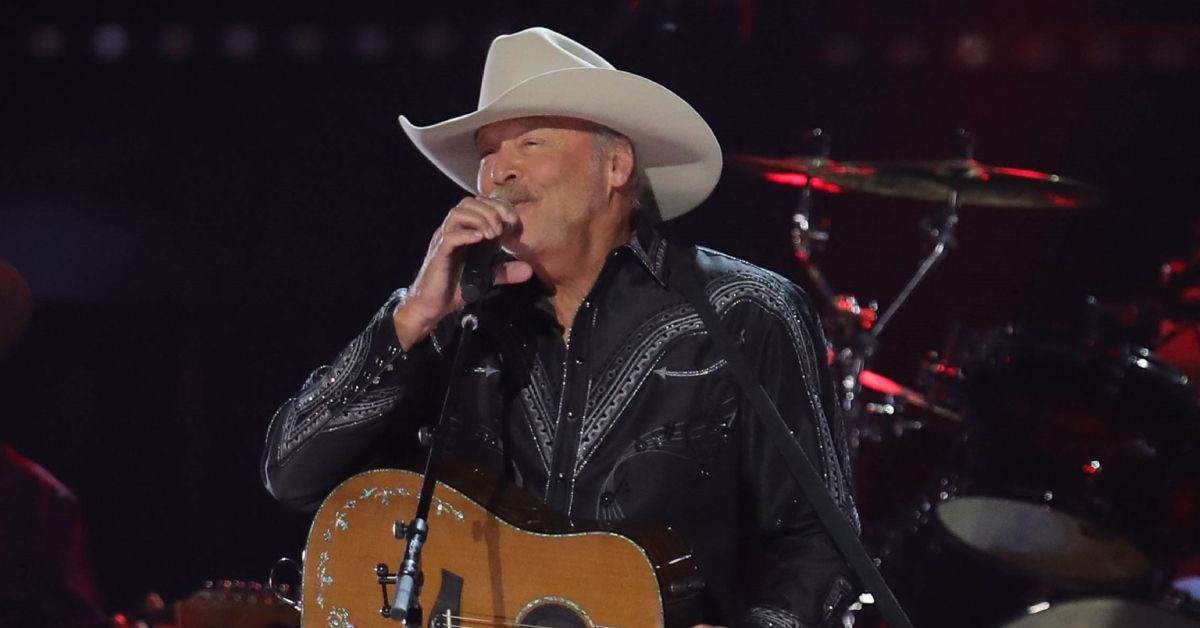 In 1989, he became the first country artist to sign a deal with Arista Records, the country division. Nashville was where he was meant to be, and that's when his music journey really kicked off. His first album, "Here in the Real World," hit the shelves in 1990.
Related:Dolly Parton's Husband Of Six Decades Doesn't Even Like Country Music
While the first single released flopped, his second, the title track, landed at #3 on the Billboard Hot Country charts. "Here in the Real World" sold 2,200,000 copies, according to Best Selling Albums. From there, Alan Jackson was "chasing that neon rainbow and living that honky-tonk dream."
Alan Jackson Has Sold Over 75 Million Albums
There aren't many musicians who can compete with the illustrious career of Alan Jackson, who has released 25 studio albums and racked up 26 career Billboard Hot Country No. 1 singles, and won multiple major music industry awards to date.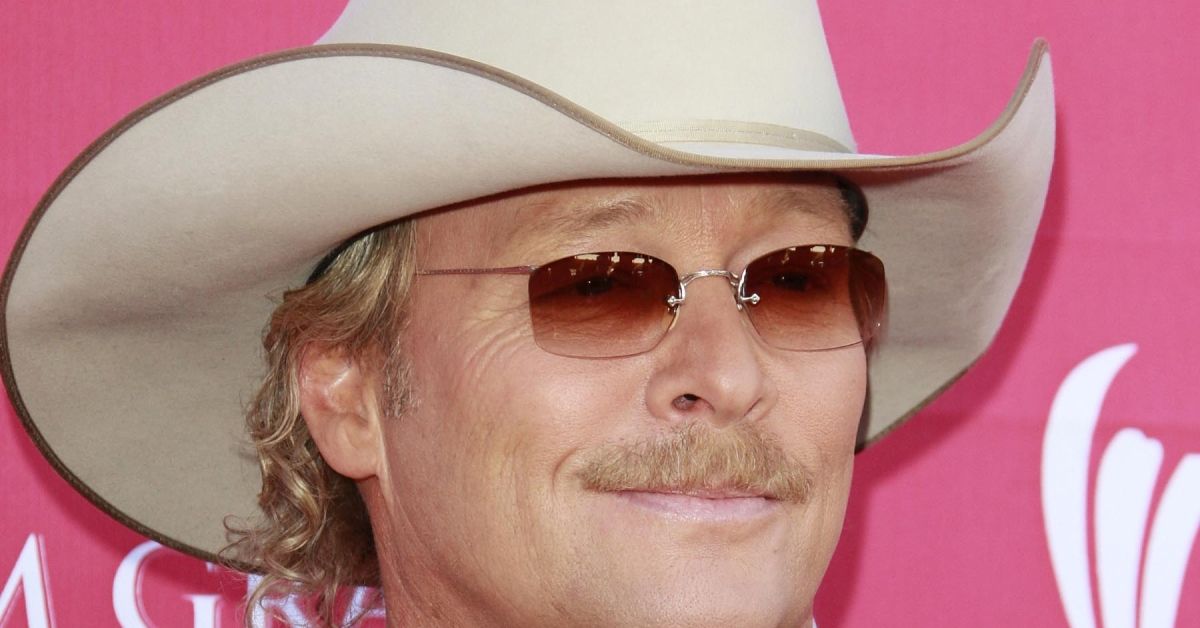 You've probably heard his songs like "Chattahoochee," "Remember When," and "It's Five O'Clock Somewhere," but here are a few more #1 hits by the country crooner:
Alan Jackson #1 Hit

Album

Debuted

Little Bitty

Everything I love

1996

Tall, Tall Trees

The Greatest Hits Collection

1995

Where I Come From

When Somebody Loves You

2000

Gone Country

Who I Am

1994

Small Town Southern Man

Good Time

2007

Information from: Billboard Hot Country Charts
These hits not only made him a country music legend but also filled up his bank account quite nicely. Each song, each album, and each concert ticket added more dollars to his big pile. Alan Jackson has sold a grand total of 75 million albums. His highest-selling album is "Greatest Hits, Vol. II," with sales exceeding 7,220,000 copies. It is reported that he has earned roughly $50 million on album sales alone.
It is interesting to note that Alan Jackson did not fully embrace the hectic schedule of touring until the early 2000s. Although he was already widely recognized as a country music legend and had done small tours prior, that is when they reached their pinnacle.
Related:Alan Jackson Purposely Faked This Performance
Perhaps it was a strategic decision, but more likely it was a personal choice. He and his wife, Denise, have three daughters who were born in the 90s. Regardless of the motivation, the early 2000s marked a significant chapter in Alan Jackson's career and net worth.
For instance, according to Concert Archives, Jackson performed 65 shows in 2010, and Wealthy Gorilla reports that he made $28 million during that year. Which tracks, because musicians make a lot more touring than they do with record sales.
Alan Jackson's Most Recent Triumph With Country Music
Alan Jackson was honored with the Willie Nelson Lifetime Achievement Award at the 56th Annual Country Music Association Awards in 2022. The Lifetime Achievement Award, named after Willie Nelson, acknowledges artists who have made substantial contributions to country music and have had a positive influence on the genre. Jackson has also received the title of CMA entertainer of the year on three occasions.
The award was given to Alan Jackson, making him the eighth person to receive it. Following the CMA's presentation of the award to Willie Nelson in 2012, it was renamed the Willie Nelson Lifetime Achievement Award. In the years that followed, this prestigious honor was also bestowed upon Kenny Rogers (2013), Johnny Cash (2015), Dolly Parton (2016), Kris Kristofferson (2019), Charley Pride (2020), and Loretta Lynn (2021).
Prior to this, Jackson had already received what is widely regarded as country music's highest honor: induction into the Country Music Hall of Fame in 2017.
Alan Jackson's Health Concerns
Alan Jackson had hidden the fact that he had been battling Charcot-Marie-Tooth disease (ironically abbreviated as CMT) for more than a decade, but he didn't go public with his diagnosis until September 2021. In an interview with the Today Show he described it as "neuropathy and a neurological disease." He continued by saying "It's genetic that I inherited from my daddy. There's no cure for it, but it's been affecting me for years. And it's getting more and more obvious."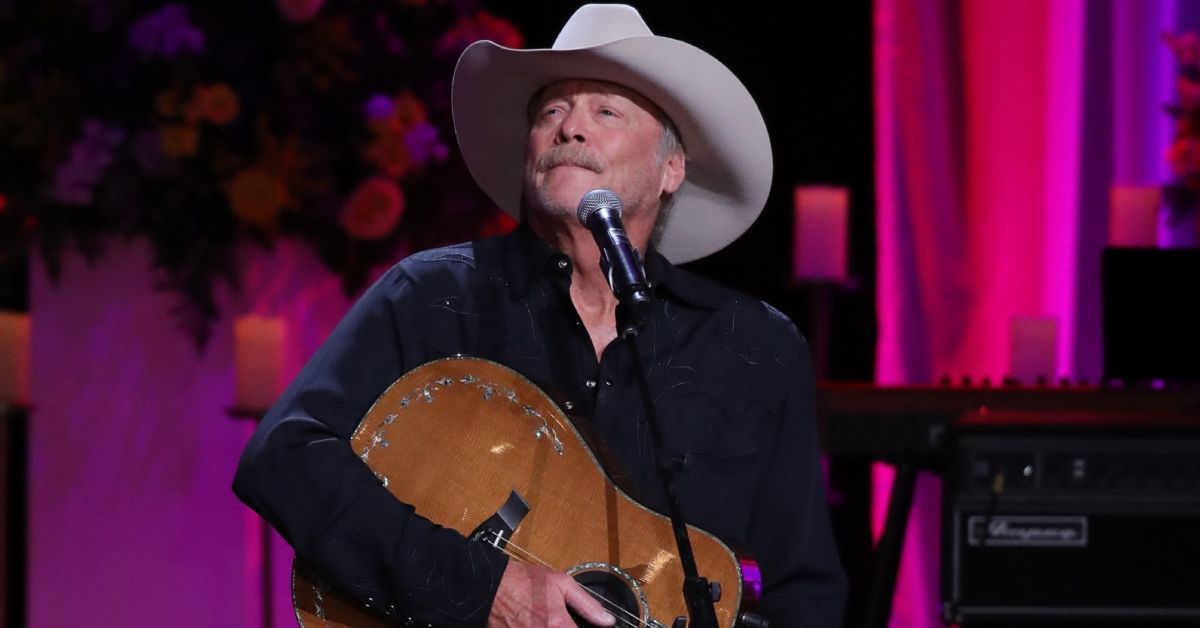 This has greatly impacted his career as it affects the nervous system, causing progressive loss of muscle tissue and loss of sensation in the arms and legs. Patients may also experience trouble balancing and difficulty walking.
After revealing his diagnosis, Alan said he planned to continue touring, but he added that he didn't want to call it a "farewell" tour. "I never wanted to do the big retirement tour, like people do, then take a year off and then come back," he told Jenna Bush Hager in September 2021. "I think that's kinda cheesy. And I'm not saying I won't be able to tour. I'll try to do as much as I can."