Highlights
Billie Eilish's most streamed song on Spotify is "lovely" with Khalid.
"Bad Guy" is Eilish's second most-streamed song on Spotify.
Eilish's other hit songs have also garnered notable stream counts on Spotify.
Billie Eilish emerged as a successful artist despite living with Tourette Syndrome. Eilish's music weaves together the threads of emotions and stories with her distinct blend of haunting melodies and a style uniquely her own. The real process in which she creates her songs with melancholic lyrics has resonated with listeners across the globe.
We ranked Eilish's most popular songs on Spotify solely based on the number of streams they received as of November 17, 2023.
8
Billie Eilish's "lovely" with Khalid Is Her Top Streamed Song on Spotify
Spotify Streams As Of November 17, 2023 – 2,521,003,054
Billie Eilish, Khalid, and her brother Finneas O'Connell collaborated in writing "lovely." In an interview with Zach Lowe on Apple's Beats 1, Eilish explained the choice of the title, attributing it to the song's inherently somber nature.
"We called it "lovely" because the song was sort of really freaking depressing, so then it's like oh, how lovely. Just taking everything horrible like you know what? This is great. I'm so happy being miserable."
Birthname

Billie Eilish Pirate Baird O'Connell

Birthdate

December 18, 2001

Birthplace

Los Angeles, California, USA

Height

5′ 3
Certain interpretations focus on the first verse as a depiction of Eilish and Khalid's journey out of depression. According to Genius, the pair chose not to resist their emotions but instead embrace and accept that depression will always be a part of their lives.
7
Billie Eilish's "Bad Guy" Is Her Second Most-Streamed Song On Spotify
Spotify Streams As Of November 17, 2023 – 2,388,577,018
Billie Eilish revealed on 102.7KIISFM that "bad guy" captures her making fun of everyone and their personas, even herself. During an interview with Billboard, Eilish reflected on the lyrics in the song title, saying that it is weird coming out of her mouth. "It's such a cool juxtaposition of that sentence. Why do people resonate with it? I know why I resonate with it, but they're all my own reasons."
6
The Real Meaning Of Billie Eilish's "when the party's over"
Spotify Streams As Of November 17, 2023 – 1,669,197,131
According to Billie Eilish, the song left a profound impact the first time she heard it. It was penned by her co-writer, producer, and brother Finneas O'Connell, and she mentioned to NME that he called her to listen, saying he had just written a "crazy" song with compelling melodies.
RELATED: How Billie Eilish Is Adding To Her Current $30 Million Net Worth
In an interview with Coup de Main magazine, Eilish clarified that the track, despite its content, is not meant to be a sad song. She described it as a narrative capturing the complexities of a tumultuous and, perhaps, toxic relationship, highlighting moments of ups and downs.
5
Billie Eilish's "everything i wanted" Is About Her Morbid Dream
Spotify Streams As Of November 17, 2023 – 1,467,356,632
Billie Eilish revealed with BBC Radio 1's Annie Mac, that the lyrics of "everything i wanted" convey a message of unwavering support and reassurance from her brother.
"We started writing it because I literally had a dream that I killed myself and nobody cared and all of my best friends and people that I worked with basically came out in public and said, like, 'Oh, we never liked her.' In the dream, the fans didn't care…"
Eilish explained that the entire song revolves around their sibling relationship and emphasized that the core message is about the enduring bond between them.
4
Billie Eilish's "Ocean Eyes" Is Among Her Top 5 Streamed Songs On Spotify
Spotify Streams As Of November 17, 2023 – 1,213,691,979
In 2015, Billie Eilish inadvertently entered the music scene through her uploaded track "ocean eyes" on SoundCloud. When asked about the origin of her debut single in an interview with Teen Vogue, Eilish explained that she recorded the track at the request of her dance teacher.
Despite primarily being a dancer, Eilish was approached by one of her teachers to either write a song or have her brother compose one for a choreographed dance. She told Teen Vogue that her brother, who initially wrote "ocean eyes" for his band, suggested it would suit her voice.
"He taught me the song, and we sang it together along to his guitar and I loved it—it was stuck in my head for weeks. We kind of just decided that that was the song we were going to use for the dance."
3
Billie Eilish Got Free Therapy When She Wrote "Happier Than Ever"
Spotify Streams As Of November 17, 2023 – 1,159,400,405
In her documentary Billie Eilish: The World's A Little Blurry, Eilish described "Happier Than Ever" as a song not specifically about someone's actions but rather about the general unhappiness experienced when being with someone without a clear explanation. Eilish emphasized that the track became one of the most therapeutic songs she had written or recorded since its release.
Eilish shared with Spotify the satisfaction of screaming her emotions during the recording and that she wanted to release those emotions for a long time.
RELATED: What Jesse Rutherford's 'POV' Lyrics May Reveal About Billie Eilish And Their Controversial Relationship
There is speculation among fans that the song might relate to Eilish's ex, Q Adams, as they broke up in April 2019. Eilish explained their breakup by stating that she wasn't happy, and they had different aspirations. She concluded that there was a lack of effort and told him, "You don't even have enough love to love yourself. You can't love me, dude. And you don't. You think you do."
2
Billie Eilish's "idontwannabeyouanymore" Is About Her Insecurities
Spotify Streams As Of November 17, 2023 – 1,005,744,143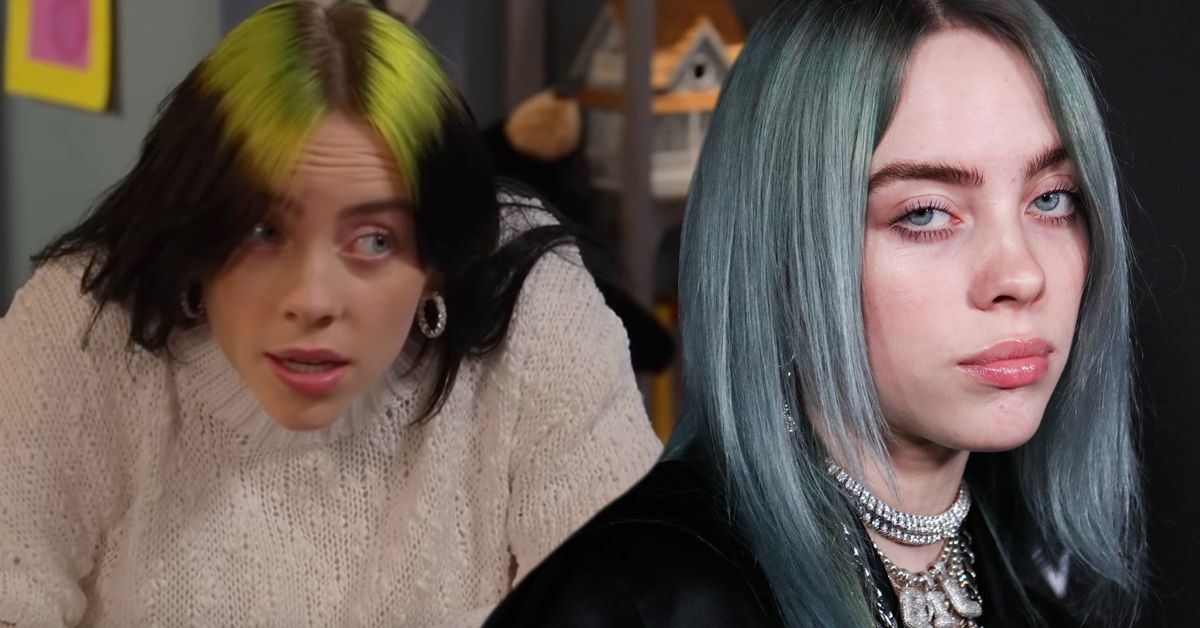 Billie Eilish's 2017 single "iIdontwannabeyouanymore." addresses her struggles with self-confidence and insecurities. Eilish was disappointed with her unhappy life, leading her to express a desire to be someone else.
Billie Eilish's team, led by director Eli Born, produced a vertical video for the song "idontwannabeyouanymore," marking the first in her career to receive such visual treatment.
Eilish described "idontwannabeyouanymore" as an "inside of me song," on her Instagram post and encouraged her fans to listen to the track to gain insight into her thoughts and feelings.
1
Billie Eilish's "bury a friend" Is About Her Experience With Sleep Paralysis
Spotify Streams As Of November 17, 2023 – 973,821,656
The song "bury a friend" was co-written by Billie Eilish and her producer brother Finneas O'Connell. It delves into themes of death, disorientation, identity, and the concept of being a monster.
The song's origin is believed to stem from a sleep paralysis experience that Eilish shared on her Instagram story. The lyrics are graphic, with lines like "step on the glass, staple your tongue," "bury a friend, try to wake up," and "I wanna end me."
RELATED: Billie Eilish Revealed The Truth Behind Her Controversial British Vogue Lingerie Photoshoot
In an interview with Umusic, Eilish revealed that the song inspired her entire album, "When We All Fall Asleep, Where Do We Go?" and provided a perspective from the monster under her bed. She shared that putting oneself in that mindset allows for an exploration of what the creature is doing or feeling and confessed that she is her own worst enemy.