Highlights
On The Graham Norton Show, Tom Holland was embarrassed by a mysterious object in a picture, but he played it cool and refused to give an explanation.
Holland admits to numerous embarrassing moments throughout his career, from awkward auditions to getting injured on set.
Holland's commitment to his performance on Lip Sync Battle, where he danced to Rihanna's "Umbrella," paid off as he won and received praise for his dedication and talent.
Over the years, Tom Holland has done his fair share of interviews and it seems like with every interview he does, fans learn more about Holland. However, more often than not, it proves to be something embarrassing.
When celebrities go on The Graham Norton Show, they know that there may be some tidbit unearthed by the show that could cause a bit of a blush-worthy moment. Be it something that happened early in the career or a picture that needs explaining, if it is out there, the show will find it.
RELATED: Tom Holland Couldn't Keep It Together Looking At Zendaya's Listening Face During Their Interview With Jimmy Kimmel
These days, Holland is taking a break from Hollywood. But before that happened, Holland appeared on The Graham Norton Show and he was not immune to the embarrassing moments on the show. As a guest on the show, he was there to promote Spider-Man: No Way Home. However, the fun part of the interview came when Graham Norton embarrassed Holland into silence with one question.
Graham Norton Asked Tom Holland A Pointed Question About A Mysterious Object
Celebrities love to go on The Graham Norton Show because of the laid-back atmosphere and the fact that they know they will have a good time with the other celebrities on the couch with them.
Occasionally, Norton will find something a bit embarrassing about a celebrity on the show and try to get them to give the story behind it. On the night that Holland was on The Graham Norton Show, Norton found what could have been an embarrassing picture to show him. While Holland claimed he had no clue what the item in the picture was, it made for some great television.
"I don't want to pry," Norton said, "but I saw this picture earlier. What's that?"
"Let me take these glasses off so I can see it," Holland responded. "Oh, do you know what that is?"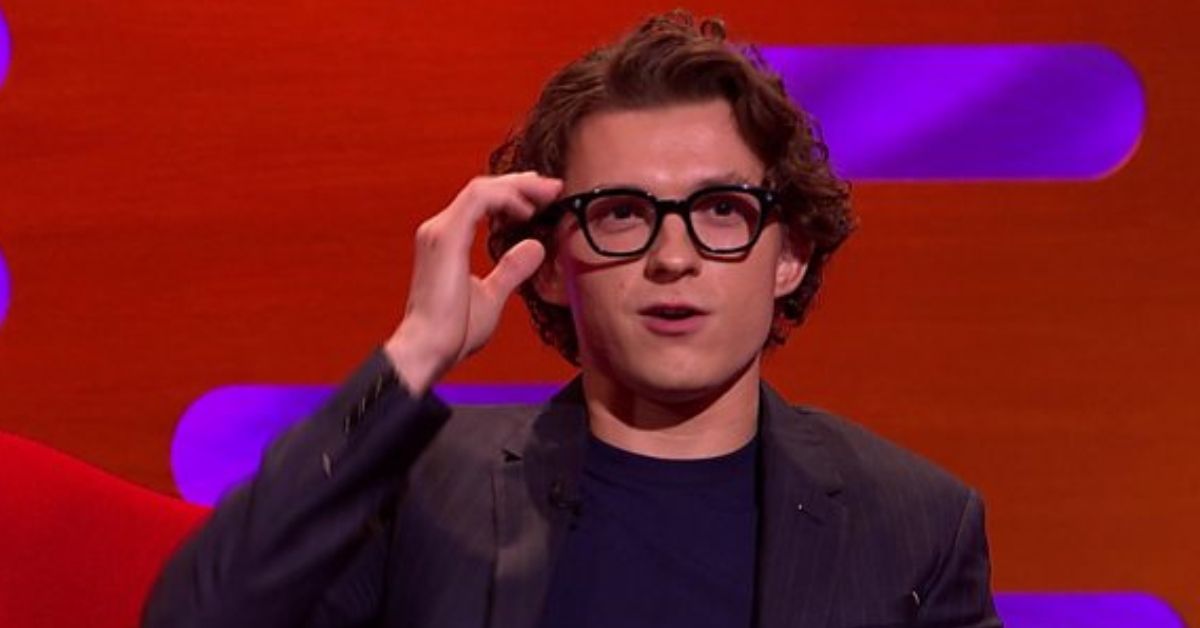 Norton replied, "I think I do."
"Next question," Holland said.
"What is it?" Norton asked.
"You know, I don't know," Holland stated.
Norton seemed to sense that the joke was done and simply replied, "We'll drop it."
RELATED: Tom Holland's Rumored First Love Wasn't Zendaya But Another Famous Actor
The object in the picture is not anything that is instantly obvious, although the comments section from YouTube had users guessing anything from something used while being intimate, to an umbrella, a shoehorn, or even a Nimbus 2000 from Harry Potter.
This was not the first embarrassing situation that Holland has been part of, however awkward it wound up being.
Tom Holland Has Been Involved In More Embarrassing Situations Than He Cares To Admit
All celebrities have embarrassing moments. Many of them deny those situations though. But, when it comes to Holland, he is willing to fess up to them when he is called out.
Be it a first meeting with Zendya that went totally wrong to getting injured while falling down the stairs during the filming of Spider-Man: Homecoming while traveling to another location, Holland has been involved in more embarrassing moments than he cares to count.
But perhaps the most embarrassing scenario for Holland, at least from a professional standpoint, came when he was on an audition. The audition could have meant a franchise role outside of Spider-Man. But as a result of a case of the giggles, it was not meant to be.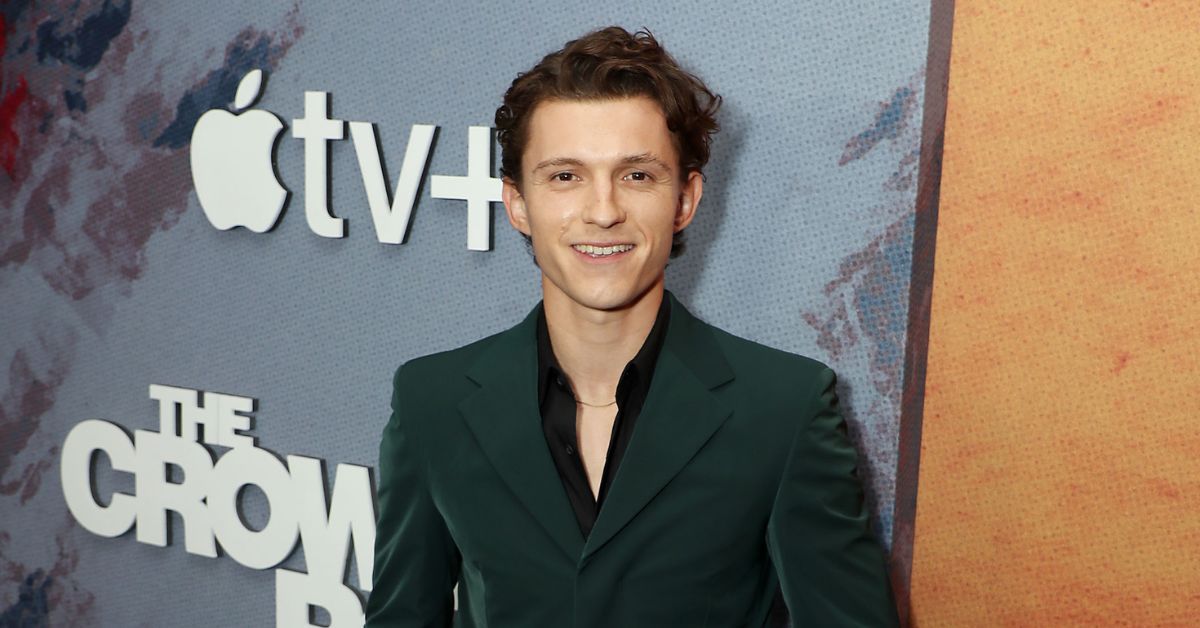 "I remember my audition for Star Wars, I was like four or five auditions in," Holland explained. "I remember doing this scene with this lady, bless her, and she was just a drone."
Holland went on to say, "I was doing all of this, like, 'We gotta get back to the ship!''And she was going, 'Bleep, bloop bloop, bleep bloop. I just couldn't stop laughing. I found it so funny."
When it came down to it, Holland "felt really bad, because she was trying really hard to be a convincing android or drone or whatever they're called," but his giggle fits got the best of him. Holland concluded, "Yeah, I obviously didn't get the part. That wasn't my best moment."
RELATED: The Unexpected Tool Tom Holland Used To Impress Zendaya Early In Their Relationship
Moments like this are not something that the public is aware of unless stars admit to them. But one moment that could have been embarrassing for Holland was done on television for millions to see.
However, because he gave his all, it went viral for all the right reasons.
Tom Holland Handled A Potentially Embarrassing Situation Like A Pro
Holland made the decision to be on Lip Sync Battle because not only was Zendaya in the episode with him but because it would prove to be a good way to promote Spider-Man: Homecoming.
When Holland was pitched the idea of doing "Umbrella" by Rihanna, he was on board. But Holland knew in order to not make his performance a parody or funny, he had to be committed to it, and committed to it he was. So much so, that the harder the choreographers made the dance, Holland embraced it, even coming up with ideas to make the dance harder himself.
"Tom's was the most challenging routine I worked on," Marvin Brown, dancer stated. "They were constantly adding things to make it a little bit more difficult every time, and Tom was the kind of the person who never said no. He would make it harder for himself."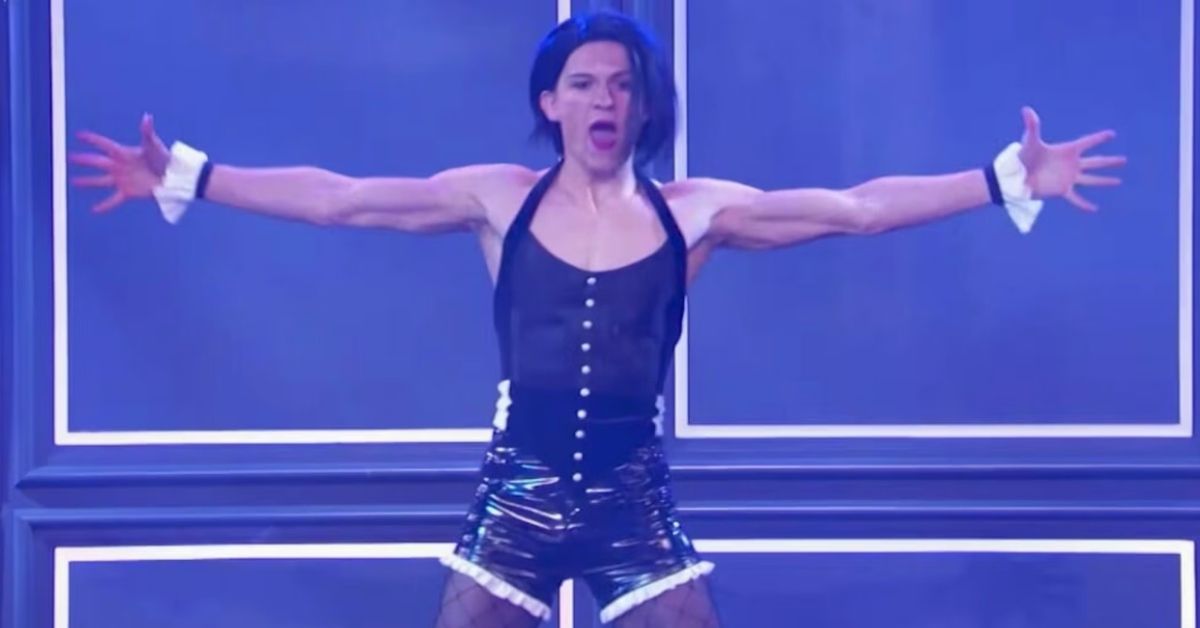 This included dancing in water. A portion of the routine that would look amazing if executed properly. But using water in the routine could also seriously injure Holland as well. However, Holland refused to downgrade the difficulty of his routine.
"Dancing in water, it's scary because it is slippery," Daniella Flora, the choreographer, said. "There was a moment in rehearsal where we did it with the water for the first time, and he slipped a little bit when he did that flip at the end, and I was like, 'Oh, god. I'm going to lose my job. I killed Tom Holland.' But he was adamant about it. He was not taking it out."
The commitment led to a win on Lip Sync Battle for Holland. While Tom says he would no longer do Lip Sync Battle today, he is very "proud" of what he did while on it.
"I'm proud of it. I like that it left a lasting impact. It was an amazing time." Holland said. "My life was changing before my eyes. 'Spider-Man' was coming out. I was on the up. I was getting offers and turning them down for the first time, which was really crazy."
Holland went on to say about those who felt his performance was ahead of its time, "I didn't realize what I was doing was so forward-thinking. I was just like, 'Yeah, f**k it. I'll put some fishnets on and dance in the rain. That'll be really fun. I don't care.'"
"But you'd never catch me doing that now," Holland said. Instead, Holland would rather "go and play gold and live my little life."
Holland concluded, "I've really worked hard at my career and I've really been calculated in deciding what it is I do and when I do it. For all the movies I'm incredibly proud of, the Lip Sync Battle is what I get the most compliments for."
This is because the work that Holland did on Lip Sync Battle was personal. Holland very much enjoyed his performance of "Umbrella" on Lip Sync Battle. He gave his all to the role and it showed, using his background in dance to dominate the show.
This is even though Holland was once bullied for his dancing talent. As such, in the nearly five years since the episode aired, it has gotten over 143 million views. It just goes to show that being put in embarrassing situations every once in a while is not so bad.