Highlights
Even the best interviewers can sometimes ask inappropriate questions that derail the conversation, as seen with David Letterman and Lindsay Lohan.
Graham Norton had a less-than-stellar interview with David Cassidy, calling him bitter and weird, but some fans disagreed and thought Cassidy was fine.
Norton revealed that his worst guest ever was Harvey Weinstein, who bullied his way onto the show and displayed problematic behavior.
It takes one question to derail an interview. Even the best are guilty of that. David Letterman was once out of line for asking Lindsay Lohan questions about her troubled personal life, instead of promoting her film. Even Graham Norton once embarrassed Tom Holland with one question.
In this particular scenario, Graham Norton wasn't a fan of the person he was interviewing given his conduct during the chat. We'll take a look back at what Norton had to say, and why fans completely disagreed with the host's assessment.
In addition, we'll reveal another problematic interview, which Norton considers the very worst of his career.
RELATED – David Beckham Wasn't Surprised By The Boos He Received On The Graham Norton Show After A Reveal About His Kids
Fans Disagreed With Graham Norton's Thoughts On His David Cassidy Interview
Graham Norton is among the elite hosts. However, Graham Norton has interviews that went dramatically wrong, at least according to his own assessment. Among those forgettable interviews includes the late David Cassidy. According to Norton, the interview was very off between the two. Rarely does Norton speak ill about his former guests. However, he didn't have the greatest things to say about Cassidy.
Norton revealed, "I loved him when I was a teenager and then you meet him and he's so bitter and weird… not a happy time… I think David hates that he was David Cassidy." Norton would also call the experience one of the worst of his life.
However, fans watched the footage of their interview back in 2003, and some didn't seem to think it was all that bad. You be the judge.
RELATED – Jim Carrey Completely Shaded Margot Robbie During Their Interview On The Graham Norton Show
One fan disagreed with Norton's thoughts, disagreeing that Cassidy was bitter during the interview.
"I got here from an article about times a celebrity made an interviewer uncomfortable. Graham Norton said David Cassidy was bitter and weird. I have always loved the Graham Norton Show, I've always thought it would be nice if that's how shows were here in the U.S. but I don't see how Cassidy was bitter or weird. I kept thinking, okay any second it's gonna happen but it didn't. I'm surprised Norton even said that, he's always so silly and lighthearted toward people."
Another fan agrees that Cassidy was fine, while Norton might've been the problem. "What's so bad about David Cassidy here? He's annoyed by the guys goofiness..I would be too.."
Sadly, Cassidy passed away in November of 2017. During his final interview ever, Cassidy was discussing different topics.
David Cassidy Was Brave Enough To Speak About His Troubles During His Final Days
During his final in-depth interview, David Cassidy discussed how he stayed strong in the last years of his life. Cassidy took a different route, deciding not to dwell on his diagnosis, and focusing on the best aspects life has to offer.
"In the end, I just want to be happy. I really want to be happy," he told PEOPLE. "If I want to have a great life like I have now, I've got to just stay on track. I love that I've had an amazing life that has touched millions of people all over the world. I'm flattered. The world need more kindness."
"I want to focus on what I am, who I am and how I've been without any distractions," he added. "I want to love. I want to enjoy life."
RELATED – Graham Norton Admitted Being A Guest On Stephen Colbert's Late Show Felt Extremely Odd
During his final days, doctors were trying to keep Cassidy alive in search of a liver. However, before a transplant could take place, Cassidy died of liver failure.
Graham Norton Revealed His Worst Interview Ever And It Wasn't David Cassidy
Graham Norton also revealed his worst guest during an interview with Andy Cohen. This time, fans weren't arguing with Norton's pick for his worst guest of all-time.
For Norton, it was none other than Harvey Weinstein. He revealed, "I often talk around who my least favorite guest was, but now, someone reminded me, I have a really good answer to this now. It's Harvey Weinstein." He said to Cohen, "He was an awful guest, he's a bit of an odd man. He's not dead, but…"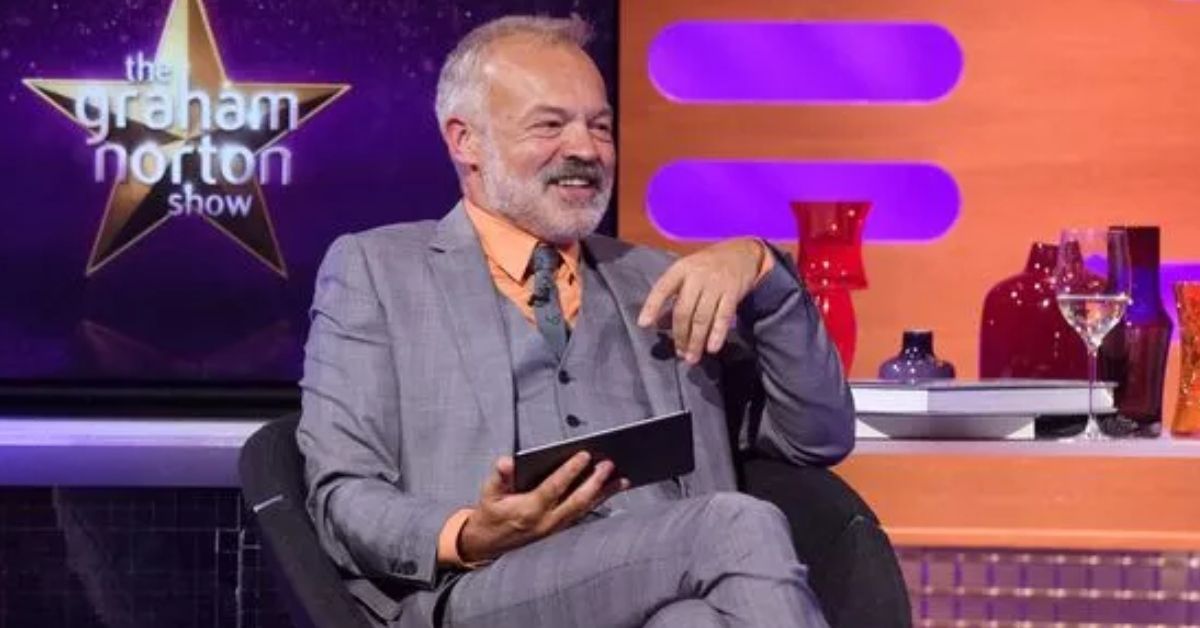 Graham would also reveal that Weinstein basically bullied his way onto the show.
Norton revealed, "It was a show that was fully booked, so I replied saying, 'Oh, thank you so much, but the show is fully booked'. He emailed back, 'What if I blah de blah de blah?' 'No, the show is fully booked, blah de blah." "And he emailed back again, 'But I think…,' and I just had to turn to my booker and say, 'Can you please deal with this?' And at the time, I thought that sort of attitude, that kind of, 'Oh no, I'm going on,' that is what makes you a very good producer."
Looking back at the way everything played out, Norton saw signs of Weinstein's problematic behavior.